Grocery e-commerce is an inevitable business trend in the current Vietnamese e-commerce market. Some grocery stores have implemented e-commerce very early and have achieved great success, such as An Nam Gourmet, Bach Hoa Xanh, WinMart, and Co.op Online.
However, not all businesses are fortunate to deploy effective e-commerce because risks and wrong decisions when doing business can happen in any market, not only in the eGrocery market.
Some mistakes are fixable, but there are mistakes no matter how much budget and time it takes to make up. Here are some online grocery store mistakes that eGrocery business leaders need to know.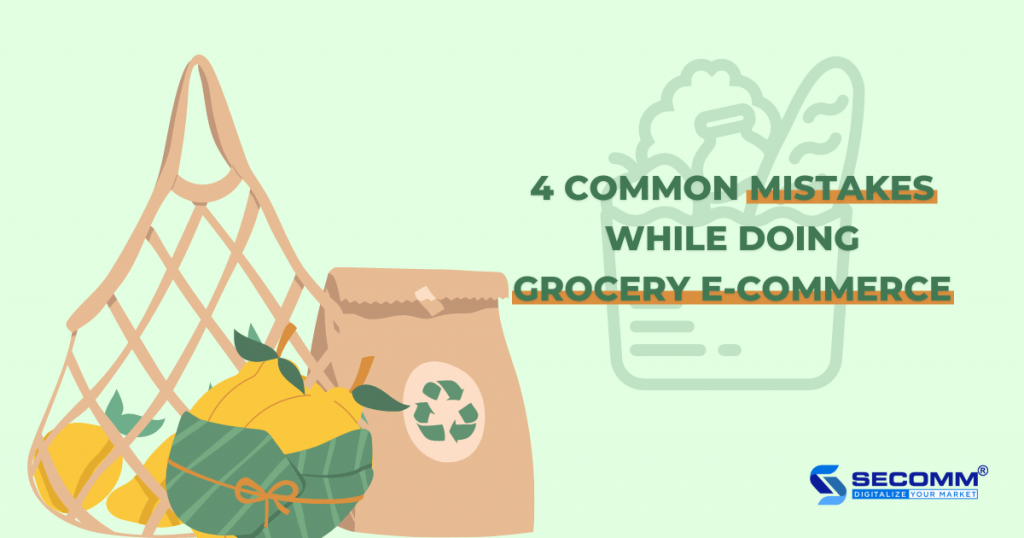 Building operating procedures for complex e-commerce systems
The grocery store business process in chain stores and e-commerce websites is entirely different. However, when implementing e-commerce, many businesses put the entire existing process on the website system without any customization or modification to conform to general operating procedures.
To shift business from offline to online, businesses must face difficulties such as synchronizing data from POS (Point of sale), e-commerce platforms, and e-commerce websites for other systems like CRM, ERP, BI, etc.
Grocery e-commerce is an extraordinary industry, with many complex features such as products with many units, selling methods, weight differences, constantly changing prices (day/week/month/year), expired products that need to be canceled, or imported new must have specific data, complicated payment processes, cumbersome warehousing operations, etc.
In particular, most products in the grocery store are fresh and fast food, so the damage rate is high, and the delivery time needs to be faster than in other fields. In addition, for these items, "housewives" also need to choose the correct delivery time.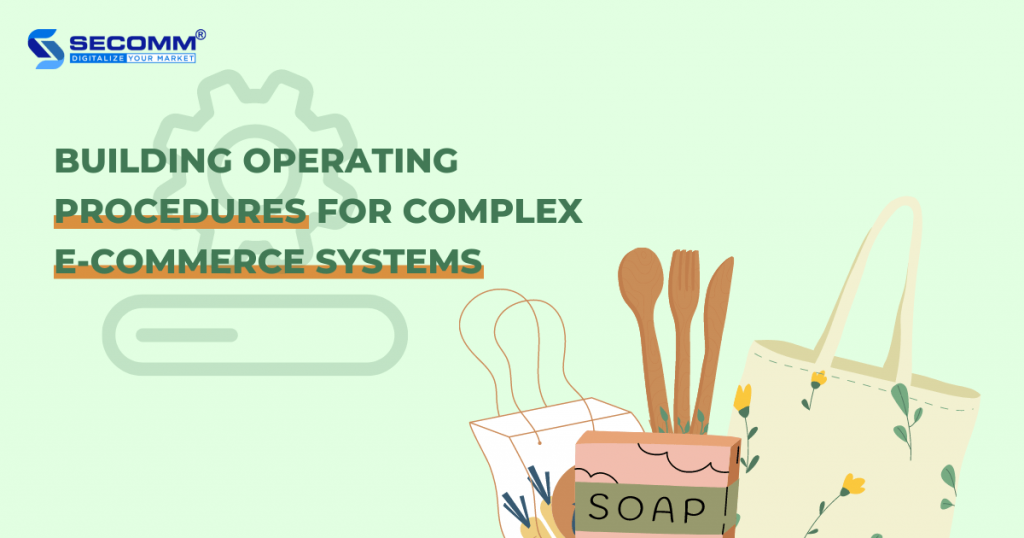 Because of the complexity of the operation process, the requirements for the e-commerce system are also more unique compared to other industries, making it difficult for managers to grasp the business situation and not be able to manage the number of products in stock in each branch.
Enterprises should build their in-house team or look for experienced grocery e-commerce developers to design the system operation process for specific industry and business problems that SaaS platforms cannot provide.
Wrong choice of an e-commerce platform for egrocery
An e-commerce platform is software that businesses use to build an e-commerce website. Choosing a platform is always the first step in the e-commerce business process, so choosing the wrong one will lead to the entire online grocery store strategy going down.
After a period of using the unsuitable platform, businesses are required to "change blood" with another platform. This mistake wastes time and budget to build an e-commerce website for businesses without bringing about the expected results. It takes time to recruit and train employees to get used to the new platform.
To avoid this unnecessary mistake, businesses need to clearly define short-term and long-term goals for the brand, thereby building the criteria for choosing the most suitable e-commerce platform. To do that, businesses can do their research or seek professional advice before making a final decision. Of course, this takes time, but it will save time in the long run for the business.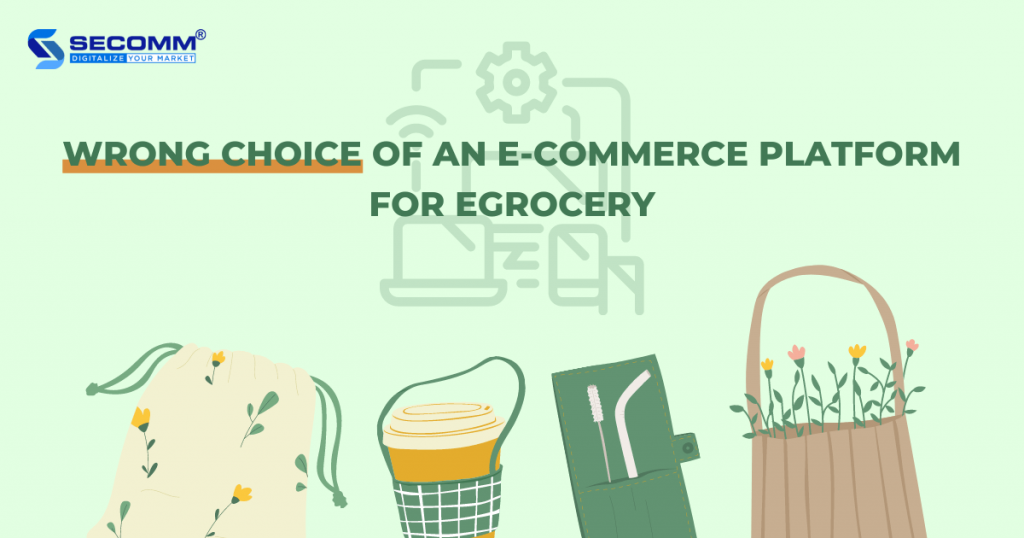 Currently, businesses that want to implement e-commerce step by step often choose Saas (Software as a service) platforms such as Shopify, BigCommerce, and Haravan in the early stages. This helps businesses save budget and time in the short term, market exploration, etc. Then, switch to open source platforms (Open Source) such as WooCommerce, OpenCart, and Magento to upgrade and expand the website system with convenient features for users and businesses.
Businesses with a long-term e-commerce business orientation often choose open source platforms right from the start to long-term companionship with businesses. Starting and developing continuously on an open source platform helps businesses save money and time to switch platforms, and own and fully control the system from source code to customer data, efficiently and proactively develop new features suitable for users and markets.
However, similar to building an operating process, choosing an e-commerce platform does not have a typical "recipe" for all businesses. Hence, each business needs to understand its business strategy, operating model carefully, and so on. in each stage of development.
Not investing in website interface design
The interface is essential in the grocery business, and it is necessary to meet UI (User Interface) and UX (User Experience – User Experience) standards. These are two crucial factors in any e-commerce website. However, many businesses forget these two factors when designing websites, leading to consequences such as an unattractive interface, not showing the characteristics of the business and the grocery, poor website performance, and page loading—slow, poor navigation, and few specialized functions for e-commerce, etc.
The UI / UX standard design has not been emphasized. However, the user experience on the enterprise's website becomes worse, unable to retain users, affecting the revenue and brand positioning of the business.
So when choosing an e-commerce platform, businesses should also choose platforms that can help businesses customize the interface and functionality of the source code.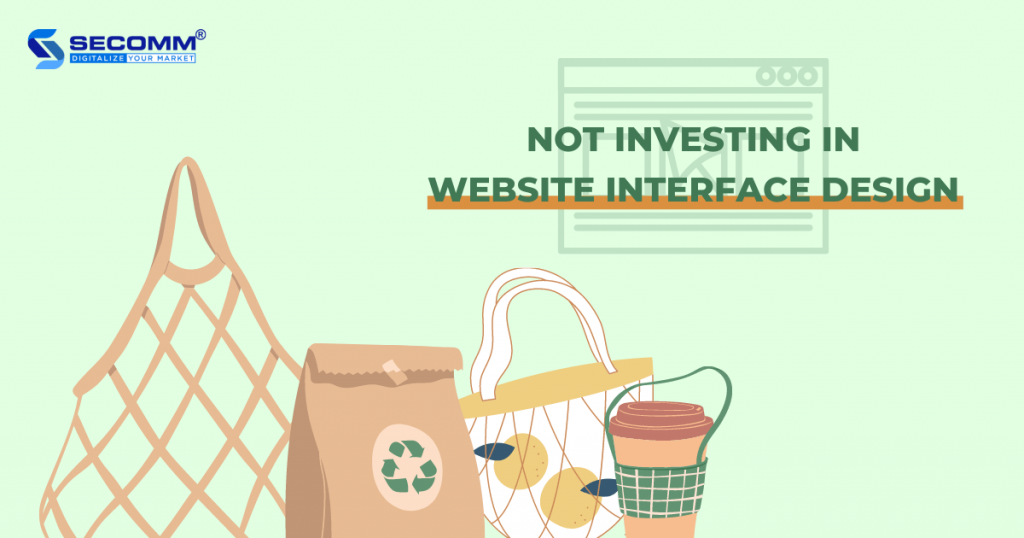 Currently, there are 3 ways to design the interface for a website:
First, use existing themes (interfaces): Businesses can choose from themes available in the market, development community, or cooperation units. This will help businesses save costs, but brand awareness is low because it is easy to duplicate with other websites.

Customize the interface based on the existing theme: Similar to the above, businesses can customize their characteristics by affecting the code in the front end. From there, businesses both save costs and express their characteristics.

Design your interface: This is often more expensive than using a theme, but it meets the business's most specific and specific needs.
Inappropriate feature build roadmap
At the right time, the functional system is not what "needs not to have" and "what has is not needed." For example, in the early stages of entering the e-commerce market, businesses often do not have a certain number of users, so the functions of the Loyalty Program (loyalty program) are not necessary. Instead, businesses should focus on building functions that help exploit potential customers. Then, after having a stable number of users, businesses can gradually build more specialized functions, solving industry-specific problems.
Building a functional system that is not suitable for users' needs at each time will waste time and cost to build a website without providing a satisfactory shopping experience, affecting revenue efficiency and can be left behind competitors in the industry.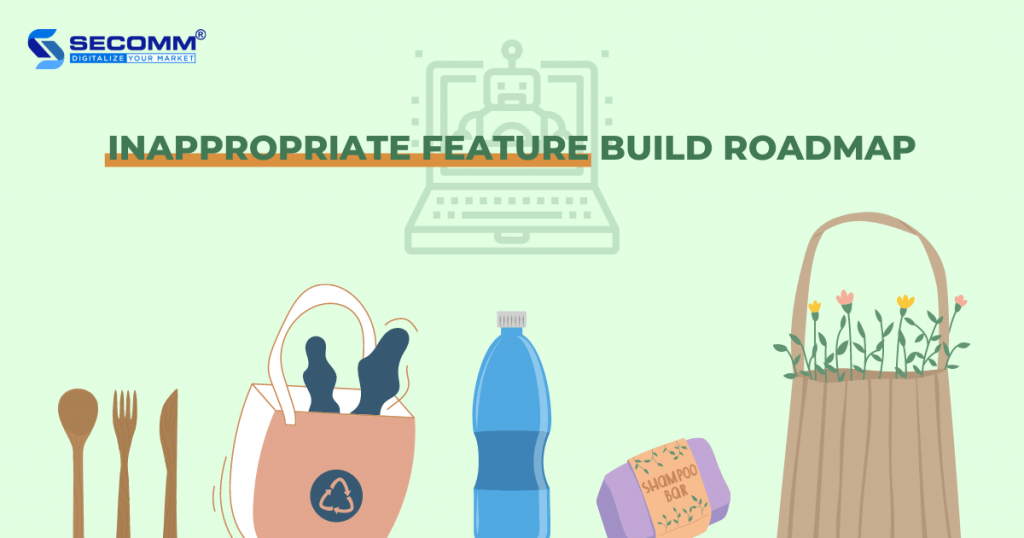 In general, egrocery is the "golden opportunity" for businesses to implement e-commerce. However, to capture opportunities and market share, businesses need to pay attention to many factors, especially the mistakes to avoid mentioned in this article.
With experience in successfully implementing complex grocery e-commerce systems like An Nam Gourmet, SECOMM understands grocery businesses' obstacles. Contact SECOMM now for a free consultation on detailed e-commerce system development solutions!