Using an appropriate technology platform for websites is one of the keys to improving the sales channel's operational efficiency, bringing advantages to business and brand development for ecommerce businesses in Vietnam. The ecommerce industry in recent years has become a more vibrant topic than ever before with a growth rate record and has received prominent attention and investment from the top ecommerce giants of the world.
1. The developing process of ecommerce businesses in Vietnam
To discuss the establishment of ecommerce businesses in Vietnam, firstly, it is necessary to look at the development of the website systems. Years ago, the websites primarily displayed information on the Internet for easy access from audiences. Gradually, it has become a competent tool in creating brand identity, improving reliability, and supporting businesses to collect one-click testimonials from their visitors.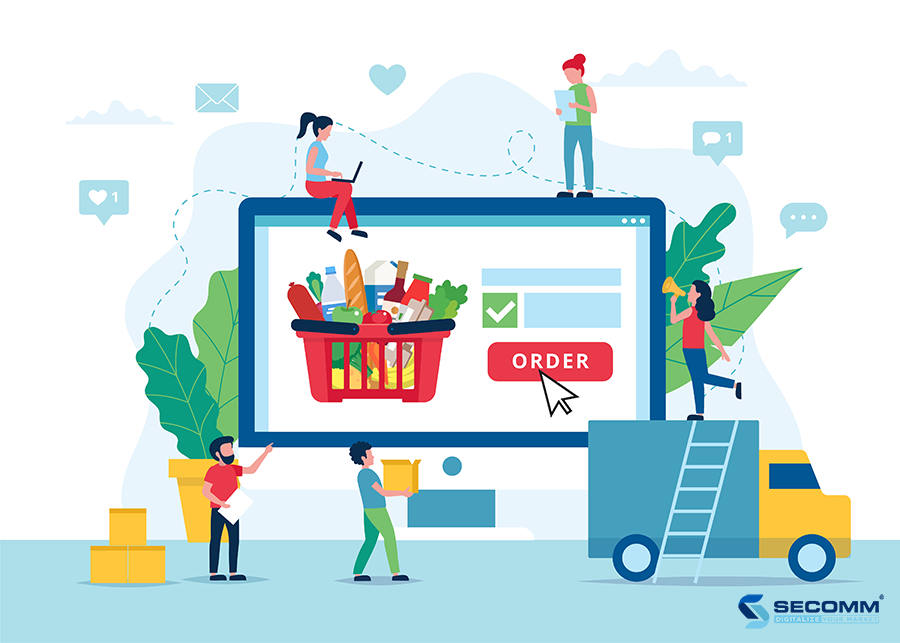 Over time, businesses want to increase productivity by selling products while saving costs and facilities. On the other hand, customers also need to buy products faster without directly going to the store. That is the reason leading to the birth of ecommerce.Today, the flash development of ecommerce allows businesses to easily access the market while increasing the opportunity to maximize user experience. In Vietnam, the ecommerce market has only been growing in recent years but has made a breakthrough with prominent brands like Shopee, Tiki, and Lazada.
2. Highly-recommended platforms should apply for ecommerce businesses in Vietnam
Magento
Magento has excellent functions, which highly create flexibility and adaptability, accommodating all sizes of ecommerce businesses in Vietnam. However, Magento is not very friendly for beginners. Instead, the platform has a massive range of features that are adaptive for almost the user-community.
Advantages
Optimize search engines and security
Include a variety of features supporting the sale and management of products
Support multiple currencies, languages
Integrate most of the payment gateways
SEO-friendly
Disadvantages
Only suitable for users having a basic understanding of code and web systems
Require payments for extensions
Woocommerce
WooCommerce is not an autonomous platform to build an ecommerce website. It is a type of plugin running on WordPress. In other words, WooCommerce will optimize ecommerce functions for the website community based on the WordPress foundation. Thus, enterprises can start an online development plan in a more accessible and faster way.Utterly different from Magento, WooCommerce is more comfortable to use, especially suitable for beginners. Plus, it also possesses enough extensions handling almost basic tasks from product management to payment methods that can bring a website to the top ecommerce business in Vietnam.
Advantages
Provide free editions
Quickly access to extend features and customize the store
Have strong support from a large user community
Disadvantages
Advanced features often require extensions
Extensions may need the other sub-extensions to support
Shopify
Pick up enormous scores from users; Shopify possesses the functions to integrate SEO, supporting the website system work, and customize fluidly. It also provides services based on the SaaS model with the main control center.
Advantages
Convey a considerable range of themes that can be selected depending on each category
Support users 24/7
Integrate ads and payment gateways via Visa, Mastercard, and other payments
Disadvantages
Require payment when using
Request to use the available URLs
Not support domestic payment gateways yet
Not support Vietnamese yet (High-consideration if businesses plan to develop ecommerce businesses in Vietnam)
Haravan
Haravan is an open platform allowing easy website creation with similar characteristics to Shopify and WordPress. The platform possesses various features providing more conveniently supportive sales-management tools, especially the multi-channel sale on ecommerce websites, namely Lazada, Shopee, and Tiki.
Advantages
Allow users to develop a variety of functions
Have an inexpensive cost
Support the Vietnamese language
Disadvantages
Require payments when using some of the extensions
Run as a local platform that is highly suitable for SMEs in Vietnam
3. Web design is the key to kick-off ecommerce businesses in Vietnam
The website system is a prerequisite to be maintained, updated regularly and continuously because it is the only interface connecting businesses and customers. For ecommerce businesses in Vietnam, designing a web system plays a crucial role in contributing to the success of an online business or its failure. This design phase is usually performed by the UI/UX team responsible for both visual and user experiences on the websites.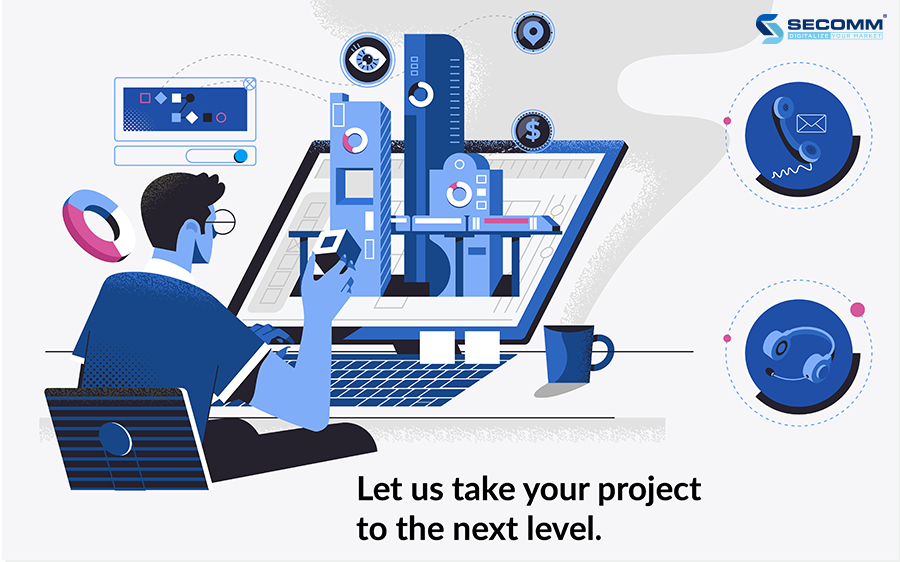 With the experience of developing ecommerce websites, SECOMM developers can apply most of the current platforms to meet our partners' needs, especially ecommerce businesses in Vietnam. We always value the quality of our work and provide the most appropriate solutions to the occurring issues. Promptness, timeliness, and quality are the consistent goals that we always aim at in the process of operation.