The vast and competitive eCommerce sector is witnessing the constant entry of all-sized businesses, making it challenging for many "nascent" companies to prosper in a billion-dollar market that is seen as the domain of technology giants.
Therefore, creating a professional eCommerce website is a crucial objective for new enterprises looking to take the first steps firmly, quickly dominate the market, and follow the success of the big guys.
As a result, Magento is one of the best options to consider when establishing an eCommerce website to ensure that the process is carried out successfully. It can be difficult to find a partner with strong IT skills and Magento platform development experience.
The list below details the top 5 leading Magento development companies in Vietnam that businesses can refer to make the best choice.
Kyanon Digital
One of the leading consulting companies providing solutions to develop eCommerce websites with the Magento platform and Omnichannel (Omnichannel) is Kyanon Digital. through many years of operation steadily established itself as a trustworthy technology partner of many major retail groups in the Asia-Pacific region thanks to its team of qualified experts.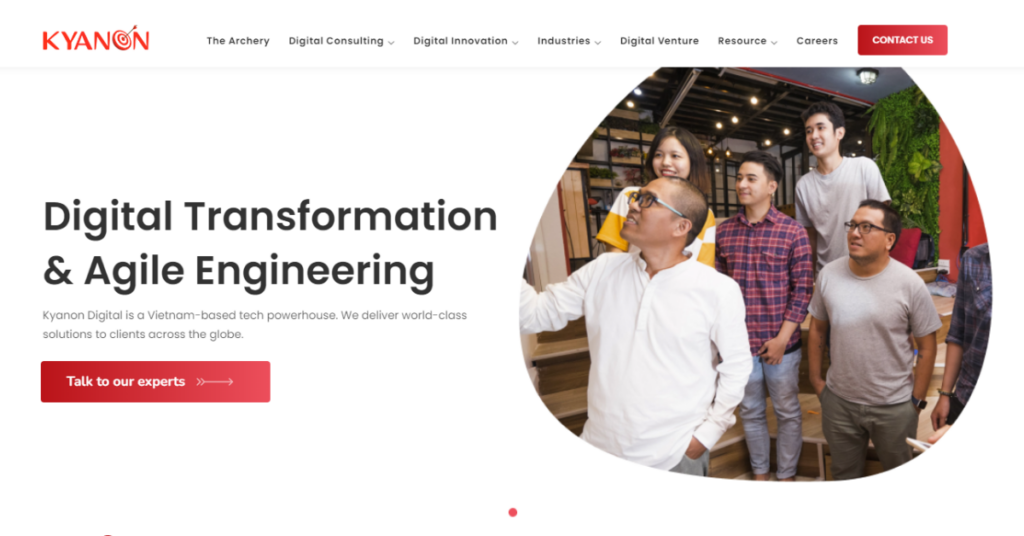 Magenest JSC
Magenest is a longtime technology solutions partner based in Vietnam and a leading partner of Adobe Magento, Odoo ERP, Salesforce, AWS, and Google Cloud Platform.
The company specializes in providing comprehensive hosting services and eCommerce implementation and providing package solutions in line with market trends to promote the business activities of partner businesses.
Magenest strives to support brands in achieving their goals of developing eCommerce websites with Magento. Magenest has a solid technical and consulting experience from over 30 certified consultants and developers.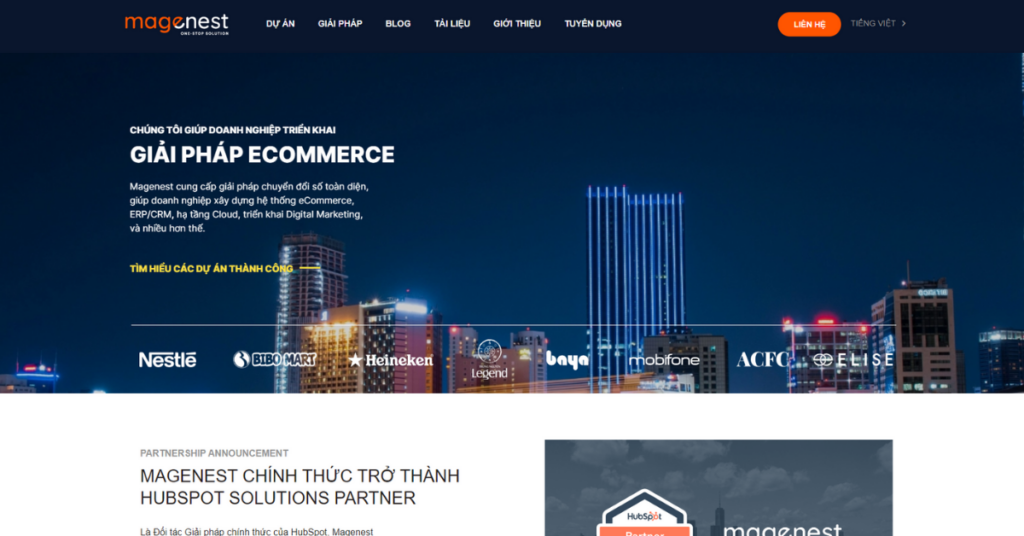 BSS Commerce
BSS Commerce is an Adobe Solution Partner that provides proper Magento-related eCommerce solutions to businesses throughout the world.
The business has serviced more than 22,000 customers worldwide since its foundation in 2012, accomplished more than 500 projects, and earned the greatest level of customer satisfaction.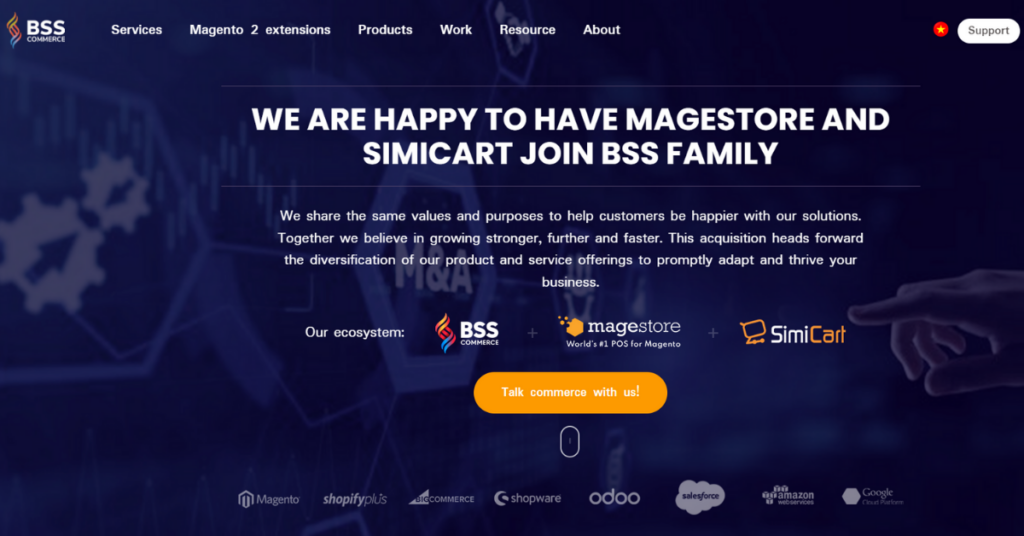 SECOMM
​​SECOMM is another well-known eCommerce website developer in Vietnam that is well-regarded by customers for the excellence of its work and service.
This business specializes in eCommerce consulting and offers a wide range of services, including site development, maintenance, and upgrades on platforms including Magento.
Since its establishment in 2014, SECOMM has worked with major local and foreign clients like LayByLand, Trentham Estate, An Nam Group, and others to implement eCommerce websites on the Magento platform effectively.
By simplifying all eCommerce activities, SECOMM is confident to be a reliable companion in the comprehensive digital transformation journey of businesses in Vietnam and globally.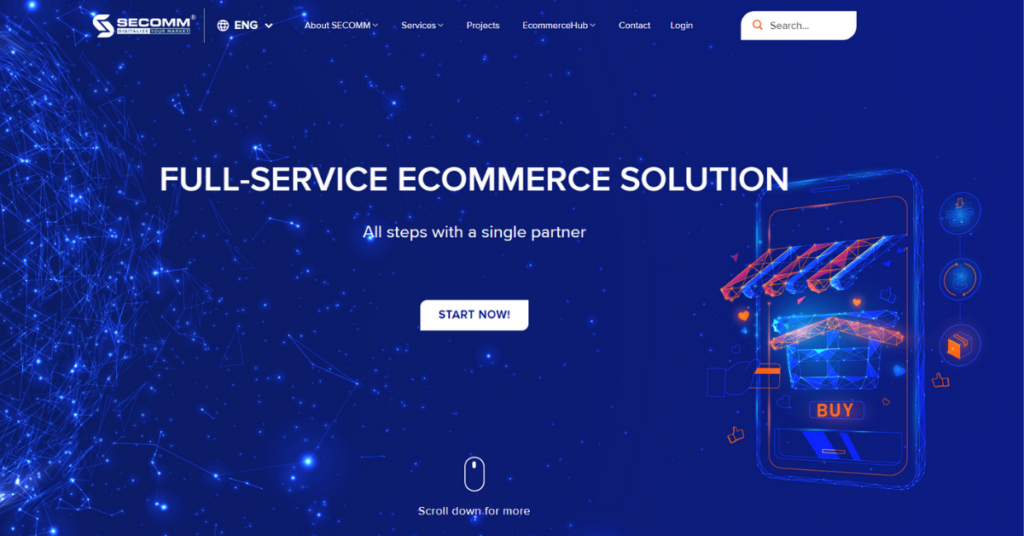 AgileTech
AgileTech is a top software outsourcing company in Vietnam that has a team of experienced Magento developers who specialise in creating and maintaining high-performance E-Commerce websites.
The company is constantly up-to-date on the latest Magento features and developments, and they use this knowledge to create websites that are scalable, secure, and user-friendly during their 8-year establishment. AgileTech is committed to providing clients with the best possible Magento development experience.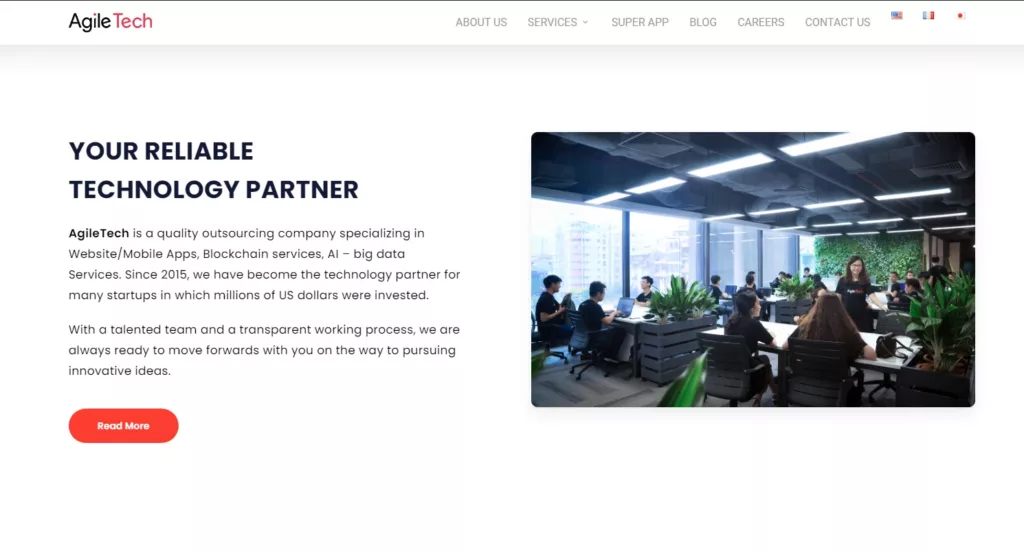 It is evident that eCommerce implementation offers businesses many advantages for entering and dominating the industry. The top 5 support firms for creating and developing eCommerce websites on the Magento platform that companies can rely on are listed above.