Data holds significant value for eCommerce enterprises across all sizes, yet effectively managing and monitoring it is no simple task. Hence, the advent of ERP software emerges as a superior solution, enabling the amalgamation of all business data into a singular database for seamless accessibility, analysis, and oversight.
Nevertheless, to fully unlock the capabilities of ERP, businesses must opt for software equipped with features aligned with their specific business requirements. Recently, six prominent ERP software solutions are widely adopted by many eCommerce enterprises: Oracle Netsuite, Acumatica, Odoo, Sage x3, SAP S/4 HANA, and Microsoft Dynamics 365.
What is ERP?
ERP stands for Enterprise Resource Planning, is a software solution designed to assist businesses in gathering, storing, analyzing, and overseeing all data pertaining to their business operations from diverse internal departments, all within a single database. This data encompasses:
Business financial data

Sales and marketing data

Production, inventory, and supply chain data

Human resource management functions, and more
Integrating ERP software into eCommerce operations empowers businesses to centrally manage data originating from multi-channel sales and marketing endeavors, encompassing sources like websites, social media, mobile devices, and brick-and-mortar stores.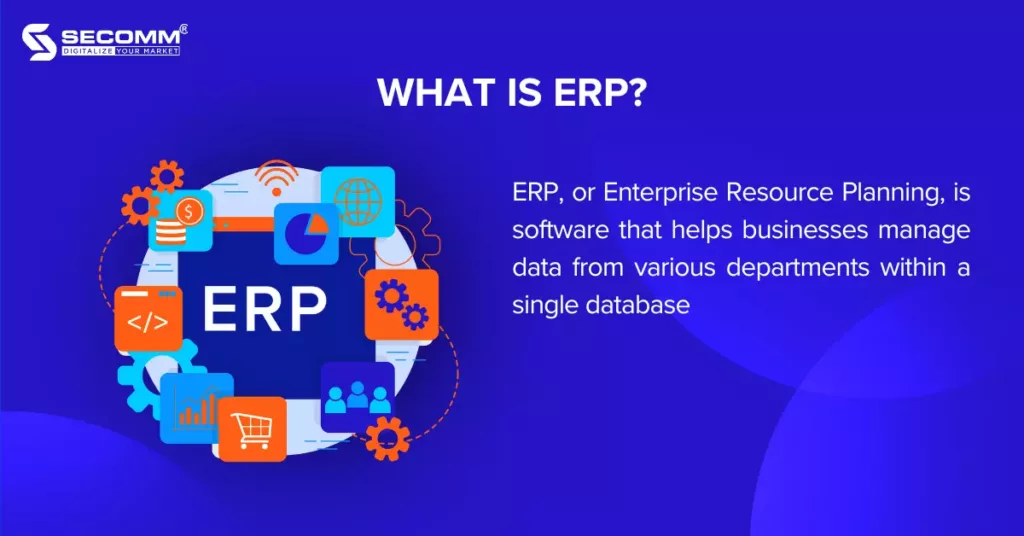 Types of ERP Systems
On-premise ERP
On-premise ERP software, also referred to as ERP in-house, is installed and stored directly on the business's servers and internal infrastructure. When utilizing on-premise ERP, the business assumes responsibility for managing hardware, IT infrastructure, software updates, and maintenance.
Cloud-based ERP
Cloud-based ERP software is supplied, stored, and managed by a third-party provider. This allows users to access it remotely from any device with an internet connection and is also known as Software as a Service (SaaS). In this scenario, the provider takes charge of infrastructure management, encompassing servers, storage, data backups, updates, and software maintenance.
Hybrid ERP
Hybrid ERP software is a combination of both on-premise and cloud-based ERP solutions. In the hybrid ERP model, specific modules of the ERP system are stored on-premise, while others are stored in the cloud. This approach enables businesses to leverage advantages from both software models. For instance, critical data or modules can be kept on-premise for control and heightened security, whereas less critical data or modules can be hosted in the cloud for effortless accessibility and future expansion.
Advantages of Using ERP in eCommerce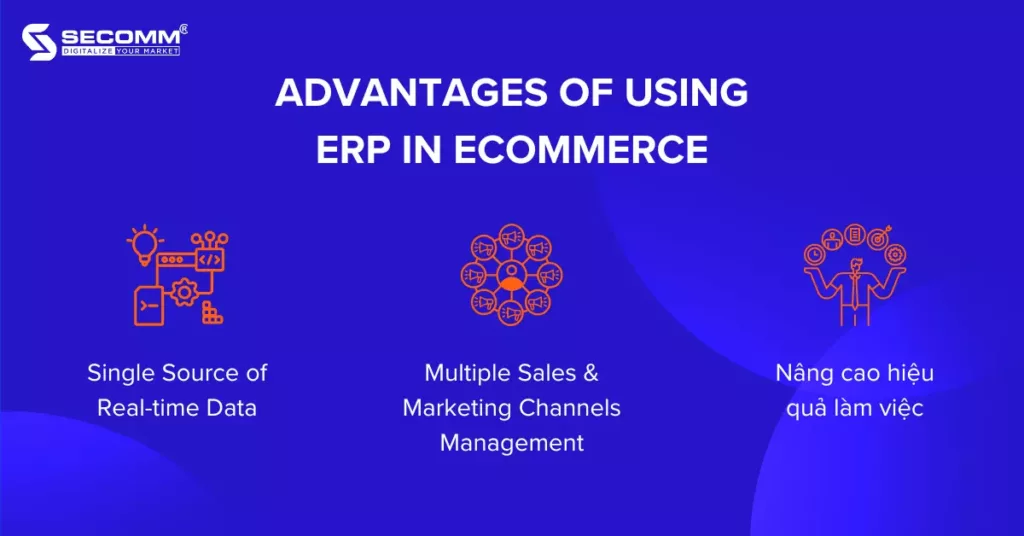 Single Source of Real-time Data
One notable advantage of ERP software is its real-time integration capability, which consolidates diverse departmental data into a unified database. This consistency streamlines data management, especially considering the substantial volume of data that eCommerce businesses accumulate daily, much of which pertains to purchasing behavior.
As a result, when integrating this data with other business information, enterprises can uncover and implement distinctive approaches to:
Cultivate brand identity

Increase sales

Create marketing campaigns to enhance conversions

Trim unnecessary operational expenses, and more
For instance, ERP software provides businesses with reports encompassing details about best-selling products, canceled orders, recurring customer lists, cart abandonment rates, interactions with social media posts, and more. In turn, businesses can amalgamate all this data within a shared database to gain a holistic perspective of the current landscape and swiftly make pertinent adjustments for eCommerce expansion.
Multiple Sales & Marketing Channels Management
eCommerce enterprises employing a variety of channels in their sales and marketing strategy will likely need to evaluate sales performance and engagement levels across each channel to gauge their efficacy. ERP software assists businesses in concurrently managing sales channels within a centralized database. 
Through analyzing integrated ERP data from various channels, encompassing social media, websites, mobile apps, eCommerce platforms, and more, enterprises can understand why one sales channel surpasses others and determine which marketing campaigns yield favorable conversions and which ones require enhancement.
Boost Productivity
Insufficiently integrated business data can lead to difficulties in accessing accurate and updated information. This may compel businesses to manually input extensive data, potentially resulting in errors.
Conversely, the use of ERP can facilitate nearly impeccable automated data entry. Moreover, this software supports other automated processes, like invoice generation and marketing campaign automation, among others. This frees businesses from monotonous manual tasks, enabling them to concentrate on pivotal tasks that enhance revenue.
Top 6 eCommerce ERP Software
Oracle NetSuite
Oracle NetSuite serves as a cloud-based ERP solution, delivering a comprehensive set of tools for effectively managing business operations. This software empowers eCommerce enterprises to automate functions across multiple domains, including sales management, marketing, customer relations, financial control, inventory management, and more.
What sets Oracle NetSuite apart is its adaptability and scalability, catering to businesses of various scales and industries. It streamlines eCommerce workflows while enhancing operational efficiency, all facilitated by real-time insights available through a unified dashboard.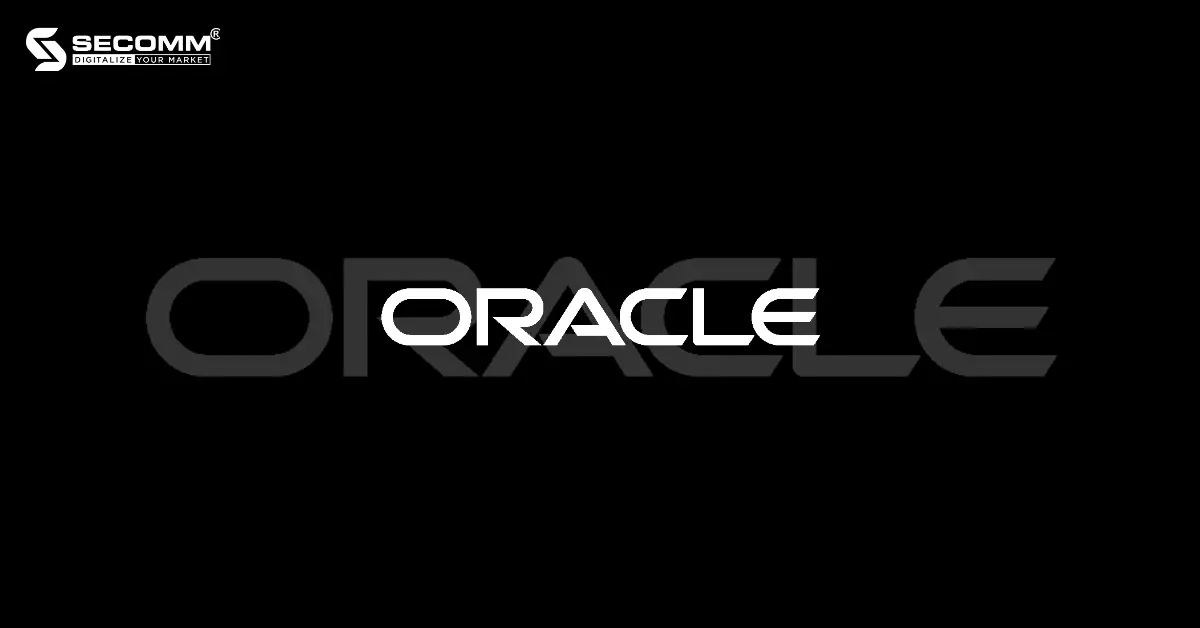 Key features of Oracle NetSuite encompass:
eCommerce Capability

: Facilitating efficient management of eCommerce outlets, multichannel sales, product catalog administration, online order handling, and seamless omnichannel shopping experiences.

Order & Inventory Management

: Optimizing order fulfillment processes and live monitoring of inventory levels and control.

Customer Relationship Management (CRM)

: Empower businesses with CRM functionalities for overseeing customer interactions, sales workflows, marketing endeavors, and personalized customer experiences.

Financial Management

: Oracle NetSuite aids in financial oversight by providing shared ledgers, budget planning, revenue recognition, and comprehensive financial reporting.

Real-time Reporting & Analytics

: NetSuite integrates real-time analytics and reporting tools into a customizable dashboard, offering support for data-driven decision-making.
Pros:
Easily accessible on multiple computer and mobile browsers.

User-friendly and intuitive interface suitable for a wide range of users.

Real-time reporting capability.

Easily customizable and expandable to match individual business needs.
Cons:
Undisclosed pricing, causing challenges in estimating deployment costs.

Complex deployment procedures.

Being primarily a cloud-based ERP, Oracle NetSuite might restrict businesses' control.

Dependence on internet connectivity.

While NetSuite allows for customization, there are limitations on the extent of flexibility in these customizations. Hence, complex customization needs might require additional development or alternative solutions.
Cost: Estimated deployment costs for Oracle NetSuite can commence at $10,000. Nevertheless, this is not a fixed price and will be tailored according to each business's specific deployment requirements.
Acumatica
Acumatica stands as a cloud-based ERP software designed to cater to businesses of all sizes, particularly those in rapid development. It offers adaptable cloud storage alternatives, including both public and private clouds, ensuring convenient access and secure handling of business data.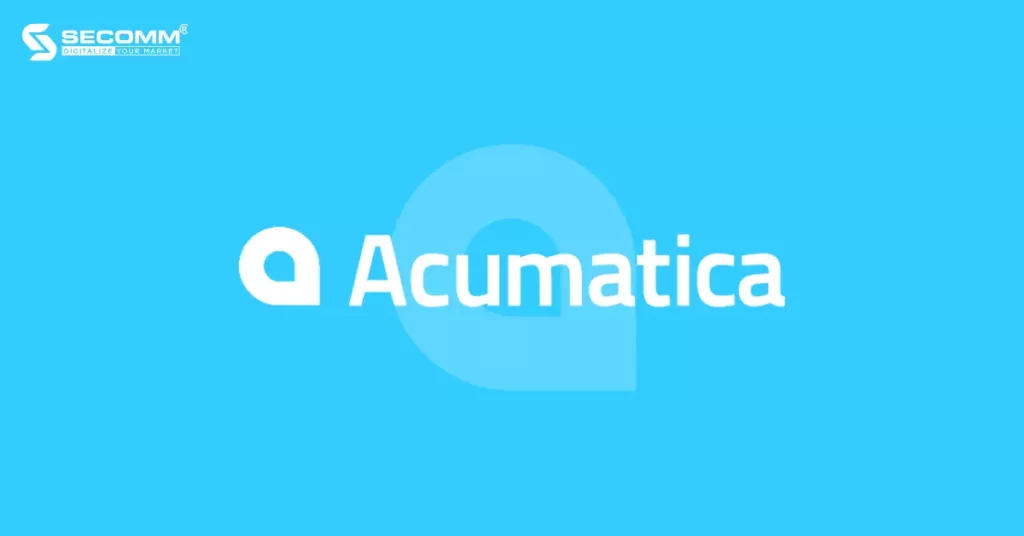 Prominent features of Acumatica including
eCommerce Integration

: Acumatica empowers businesses to seamlessly integrate with popular eCommerce platforms like Amazon, Magento, Shopify, BigCommerce, and more. The integration process is designed to be swift and smooth, enabling businesses to harness specific eCommerce functionalities such as order management, inventory synchronization, shipping, and taxation.
Financial Management

: Acumatica equips businesses with tools to streamline financial operations, automate accounting procedures, generate financial reports, and manage general ledgers. This ERP solution furnishes real-time insights into financial performance, supporting informed decision-making based on precise and updated financial data.
Inventory Management

: Acumatica delivers an array of tools to efficiently manage and optimize inventory. Moreover, it facilitates real-time monitoring and predictive analysis of inventory, enabling businesses to minimize stock shortages and unnecessary inventory costs.
Pros:
The flexible modular structure allows businesses to register and use the modules they need, and easily add or modify modules over time based on developmental needs.

Real-time data delivery anytime, anywhere, and on any device.

The software can be easily integrated with modern technologies in the future.

An outstanding solution that meets the specific needs of various industries, including construction, distribution, manufacturing, and eCommerce retail.
Cons:
The pricing is not publicly disclosed, which makes it difficult for businesses to estimate deployment costs.

The flexibility in the modular structure can lead to additional costs when the demand for additional modules increases rapidly over time.
Cost: Estimated costs for deploying Acumatica can range from $15,000 to $40,000 per year. However, this is not a fixed price and will be customized based on the specific deployment needs of each business.
Odoo
Odoo is an open-source ERP software in a modular form that can be customized to support businesses in efficiently managing various aspects of their operations, such as customer relationship management (CRM), accounting, inventory management, and more. Odoo provides an optimal solution for businesses of all sizes and industries.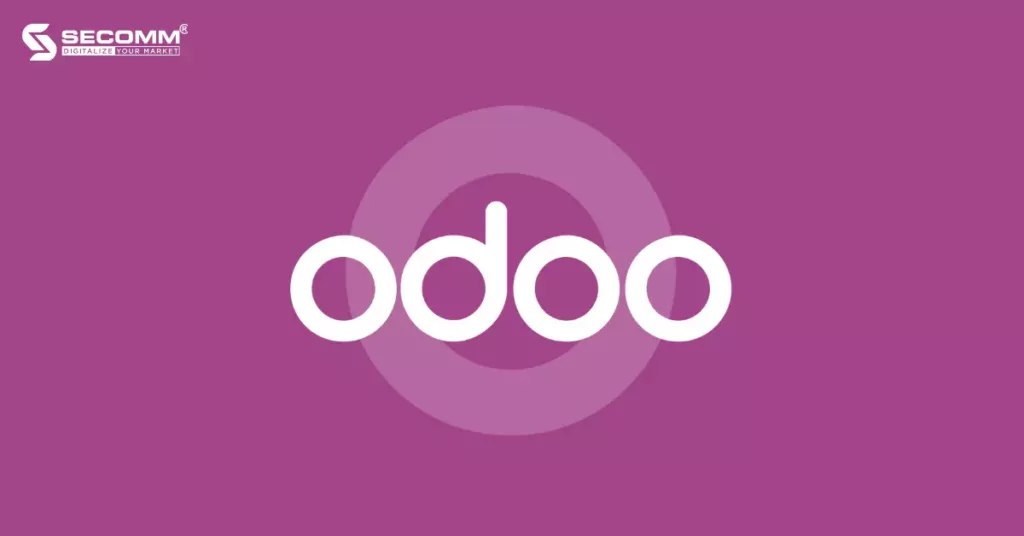 Key Features of Odoo:
Odoo offers a comprehensive set of features and modules ranging from basic to advanced, catering to all business operational needs in eCommerce. It stands out with the following features:
Webstore Creation

: Odoo provides a web builder that enables businesses to swiftly establish and manage their online presence. Businesses can design and customize professional eCommerce websites through drag-and-drop features, utilizing available templates and features such as page creation, content management, integrated blogging, SEO, and more.

Customer Relationship Management (CRM)

: Odoo supports effective customer relationship management with features for managing potential customers, interacting with existing customers, handling sales processes, and segmenting customer groups. Moreover, the CRM module can integrate with other Odoo modules for streamlined tracking and operation.

Product Management

: Using Odoo, businesses can efficiently manage their products by creating and organizing product catalogs, defining attributes, managing product pricing, tracking product availability, and overseeing product lifecycle stages.

Inventory Management

: Businesses can utilize Odoo to track inventory movements and optimize order fulfillment. The system also supports features such as barcode scanning, serial number tracking, real-time batch management, and updates.

Marketing

: Businesses can automate marketing campaigns using Odoo. From email marketing and social marketing to SMS marketing, Odoo assists businesses in creating, executing, and automating the monitoring of campaign effectiveness. Additionally, integrating Odoo with social media platforms helps businesses increase their potential customer reach, nurture leads, and achieve rapid conversions.
Pros:
Complete range of customizable features from basic to advanced.

Offers a variety of modules spanning from sales management, and marketing, to financial management and inventory control. Modules are integrated and share data with each other.

Intuitive and user-friendly interface.

Capability to display all detailed information on a single unified database.

High degree of customization to suit specific business needs.
Cons:
Complex setup process.

While Odoo offers customization capabilities, complex customization needs substantial investments in terms of time, costs, and technical expertise.

Limited customer support.

Performance and scalability fall short of meeting the demands of large enterprises.
Cost: Businesses receive free usage if they utilize only a single module and there's no restriction on the number of users. However, if a business uses two or more modules, the pricing structure is determined based on:
Number of users

Number and type of modules used
Sage x3
Sage X3 is a hybrid ERP software solution designed to meet the needs of medium-sized and large enterprises in managing and operating business activities across multiple locations or countries.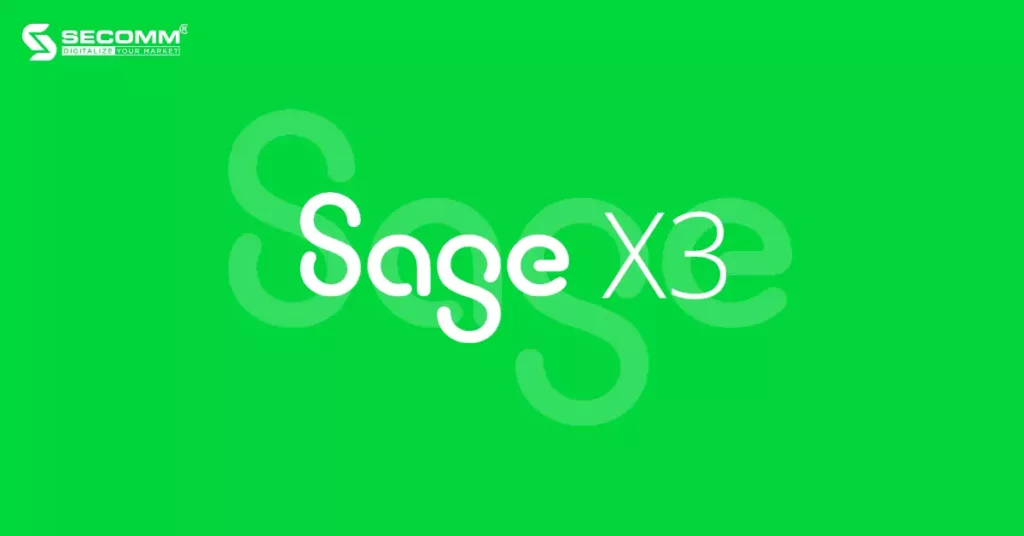 Key features of Sage X3:
Sage X3 offers a range of features from basic to advanced to support business management and operations processes, with a focus on product management, supply chain management, and financial management.
Product Management

: Sage X3 provides businesses with flexibility in managing product-related processes through solutions such as Bill of Materials (BOM) planning, Quality Control, Shop Floor Control, and Project Management.

Supply Chain Management

: Sage X3 offers comprehensive integration of solutions including Purchasing, Inventory Management, Sales Management, and Customer Service to help businesses capture customer demands and enhance supply chain operations efficiency.

Financial Management

: Sage X3 provides businesses with a set of solutions to monitor real-time financial data, aiding in strategic decision-making. Solutions encompass budgeting and accounting, fixed asset management, and financial reporting.
Pros:
Real-time data reporting and updates, enhancing financial management processes and decision-making optimization.

Intuitive and user-friendly interface.

High scalability and extensive customization options.

Offers tailored support for specific industry workflows.
Cons:
Undisclosed pricing complicates cost estimation for deployment.

Absence of live chat support for direct customer assistance on the website.

Lack of social media integration.
Cost: Estimated implementation costs for Sage ERP can commence at $128,000. However, this figure is not fixed and will be adjusted based on the unique deployment requirements of each business.
SAP S/4 HANA
SAP S/4 HANA (High-Performance Analytic Appliance) is a leading hybrid ERP software designed for large-scale enterprises. SAP S/4 HANA is considered the next-generation comprehensive ERP solution by SAP, incorporating artificial intelligence technology. It is designed to optimize business processes, cater to specific industry requirements, and support decision-making processes. The software offers solutions in financial management, supply chain management, sales management, customer relationship management, and more.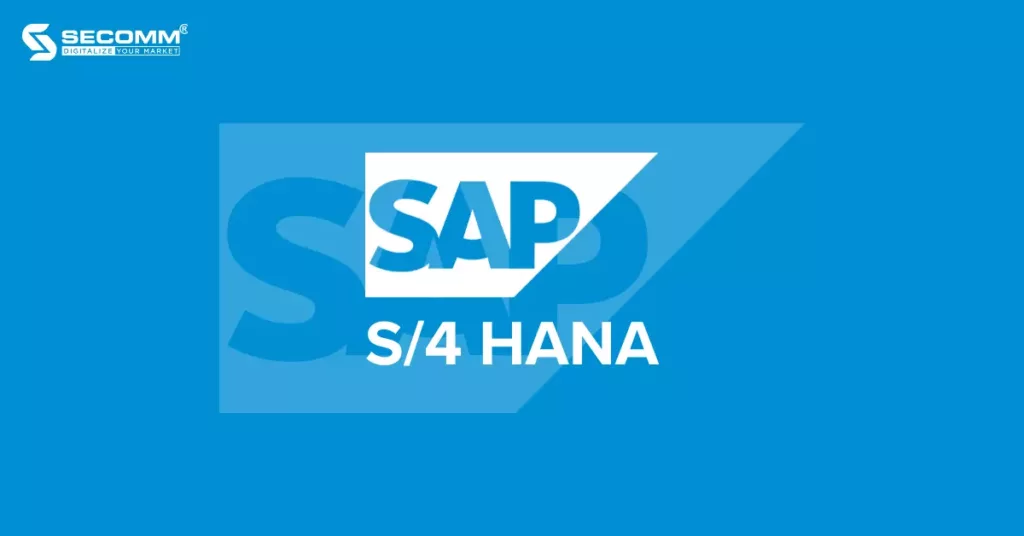 Key Features of SAP S/4 HANA:
In-Memory Computing Technology

: With this technology, SAP S/4 HANA can process and analyze real-time data while performing calculations and accessing data about 10,000 times faster than current technologies. This enables businesses to instantly access accurate and updated data, ensuring more confident decision-making.

Consolidated Reporting

: This ERP provides a solution for businesses to generate consolidated reports such as balance sheets, profit and loss statements, and cash flow statements. Additionally, businesses can visualize both aggregated and unaggregated financial information using SAP Analytics Cloud.

On-Cloud and On-Premise Deployment

: This offers businesses the flexibility to choose their preferred deployment model. On-cloud deployment promotes scalability, accessibility, and reduces infrastructure costs, while on-premise deployment grants businesses more control over data and customization options.

User Experience

: SAP S/4 HANA offers an enhanced user experience through the modern and intuitive SAP Fiori user interface. Personalized and responsive dashboards allow access to the system across multiple devices

.
Pros:
Real-time data retrieval using in-memory computing technology.

Streamlined data simplification accelerates processing, enhances system performance, and ensures data consistency.

Diverse features and industry-specific solutions effectively tackle sector-specific business requirements and challenges.
Cons:
Due to its comprehensive and advanced nature, deploying it can be intricate.

Given the modern technologies and features of SAP S/4 HANA, businesses must have relevant knowledge and skills for successful implementation.
Cost: The pricing details for SAP S/4 HANA are not publicly disclosed, though businesses can access a 30-day free trial with certain feature limitations.
Microsoft Dynamic 365
Microsoft Dynamics 365 software stands out as a superior hybrid ERP solution tailored for large enterprises. Depending on individual business needs, the ERP system can seamlessly integrate with diverse Microsoft applications to optimize various aspects of business operations, including sales, inventory, and financial management. Microsoft Dynamics 365 is well-equipped to provide effective support for numerous industries such as manufacturing, financial services, healthcare, eCommerce, and more.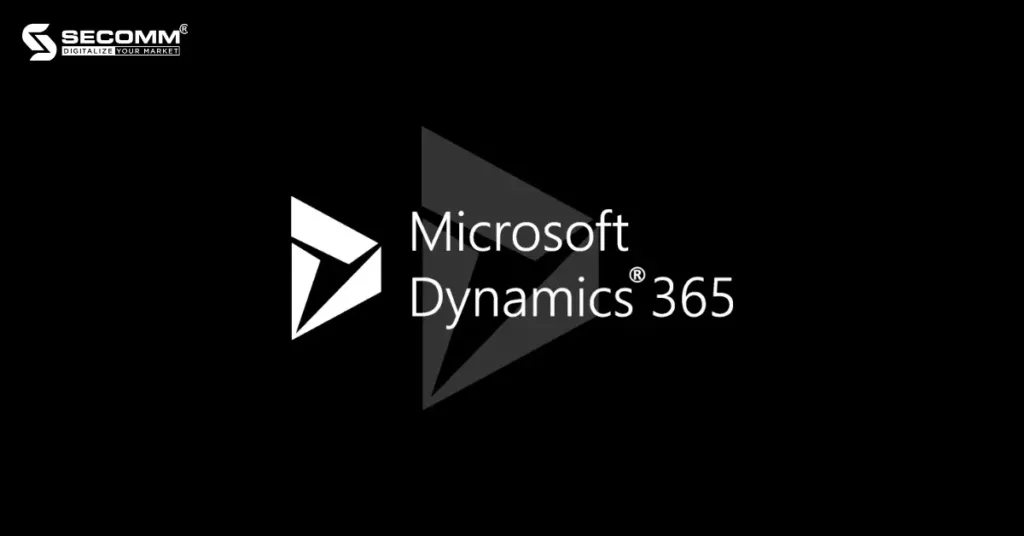 Key Features:
Supply Chain Management:

Enterprises establish an intelligent and automated supply chain by harnessing real-time, in-depth data insights that aid in forecasting, planning, and inventory management.

Commerce Management

: Businesses enable customers to make purchases anywhere, anytime, and on any device by facilitating consistent interactions across online and offline channels.

Marketing Management

: Companies can predict, create, and distribute content through appropriate channels while delivering personalized customer experiences.

Intelligent Order Management: Streamlining and automating order fulfillment processes using AI technology and real-time omnichannel inventory reporting. Additionally, it proactively addresses order disruptions by restructuring order flows.

Customer Data Management

: Utilizes AI to gather and analyze customer data, revealing new insights while maintaining a balance between personalized experiences and data security. Leveraging these insights, businesses enhance campaigns to boost customer retention and loyalty.

Customer Service Management

: Connects with customers across all engagement channels, addressing inquiries via chatbots and remote portals. Centralizes relevant data on a single dashboard, optimizing costs and enhancing decision-making for future requirements.
Pros:
Smooth integration with other Microsoft products.

Seamless operation of interconnected modules, spanning from marketing and commerce to supply chain.

Automated workflows empowered by AI technology.

Highly adaptable and scalable, aligning with business expansion needs.

Cloud ecosystem facilitates effortless connectivity to on-premise systems across devices with internet access.

Comprehensive reporting and in-depth analysis bolster data-informed decision-making.

Trial support enables businesses to evaluate suitability before full deployment.
Cons:
The software's utilization of AI technology and advanced functionalities demands specific knowledge and skills for successful implementation, contributing to intricate and time-consuming deployment processes.

Module costs are relatively elevated, ranging from $50 to over $1000 per user per month. Thus, businesses should make the most of the trial version to ensure alignment with needs and budget.

Storage capacity restrictions might necessitate supplementary purchases, incurring additional expenses.
Cost:
Businesses can avail of a free 30-day trial of Microsoft Dynamics 365. Depending on the module, the software offers two pricing categories:
First Dynamic 365 app

Subsequent qualifying Dynamic 365 app
Subsequent pricing is applicable solely to individuals licensed to utilize the first app.
As an example, in the Financial Management module:
The initial app license cost is $180 per user per month.

Subsequent pricing for additional apps, for users already licensed for the first app, stands at $30 per user per month.
For detailed pricing information on other modules, businesses can refer to Microsoft Dynamics 365's pricing page.
The aforementioned is a summary of 6 eCommerce ERP software options tailored for large-scale businesses, showcasing their unique features and respective strengths and weaknesses.
To gain a more comprehensive insight into ERPs and to select the ERP software that best suits your business requirements, contact SECOMM or call the SECOMM Hotline (02871089908) for a free consultation.