Over time, an extensive web development community has made important strides with great initiatives to shape emerging and disruptive development trends for modern digital businesses worldwide. Therein, website platforms have played a huge role in constructing stunning success. Magento timeline has also had the opportunity to frame impressive milestones and bring positive contributions to the ecommerce website development field.
1. Highlight functions of Magento that reign the ecommerce Market
A huge range of Magento functions not only conquers the interest of the web developer community but also reigns the world as one of the leading ecommerce platforms. Talking about its various highlight power, the ecommerce market is probably the place to get benefits from this platform.
PWA Studio of Magento (Progressive Web App)
With the amazing benefits of PWA, Magento developers cannot afford to miss this special opportunity. Then, Magento PWA Studio was born as an interface solution for ecommerce websites based on the Magento platform. With fast page load time, optimal performance, Magento PWA Studio has provided the best user experience, making ecommerce web pages more reliable and consistent across devices.
Great scalability
One of the salient advantages of Magento is the ability to add more extensions depending on specific user needs flexibly. That highlight makes Magento very suitable for different online businesses with various commerce activities. With this feature, website developers can integrate most extensions, including free or paid versions, to customize Magento with the best performance.
SEO maximization
One of the important functions of the open-source platform is to integrate features supporting SEO maximization. Magento is considered to be a platform that implements SEO tools completely from product catalogs to independent products.
2. Recollecting the Magento timeline
Let's take a look at the timeline of Magento from the very first launching in 2007 to the new upgraded versions during 2011 – 2018.
Magento timeline: 2007 – 2010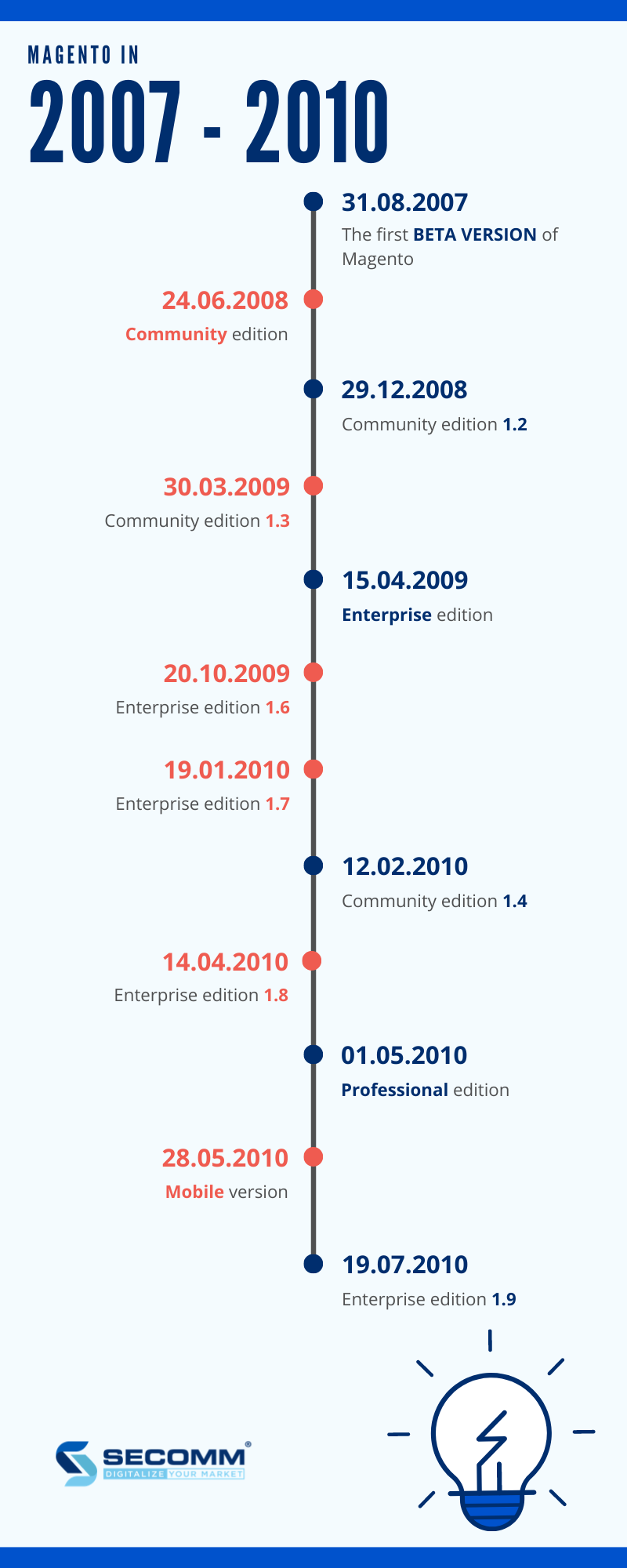 2011 – 2015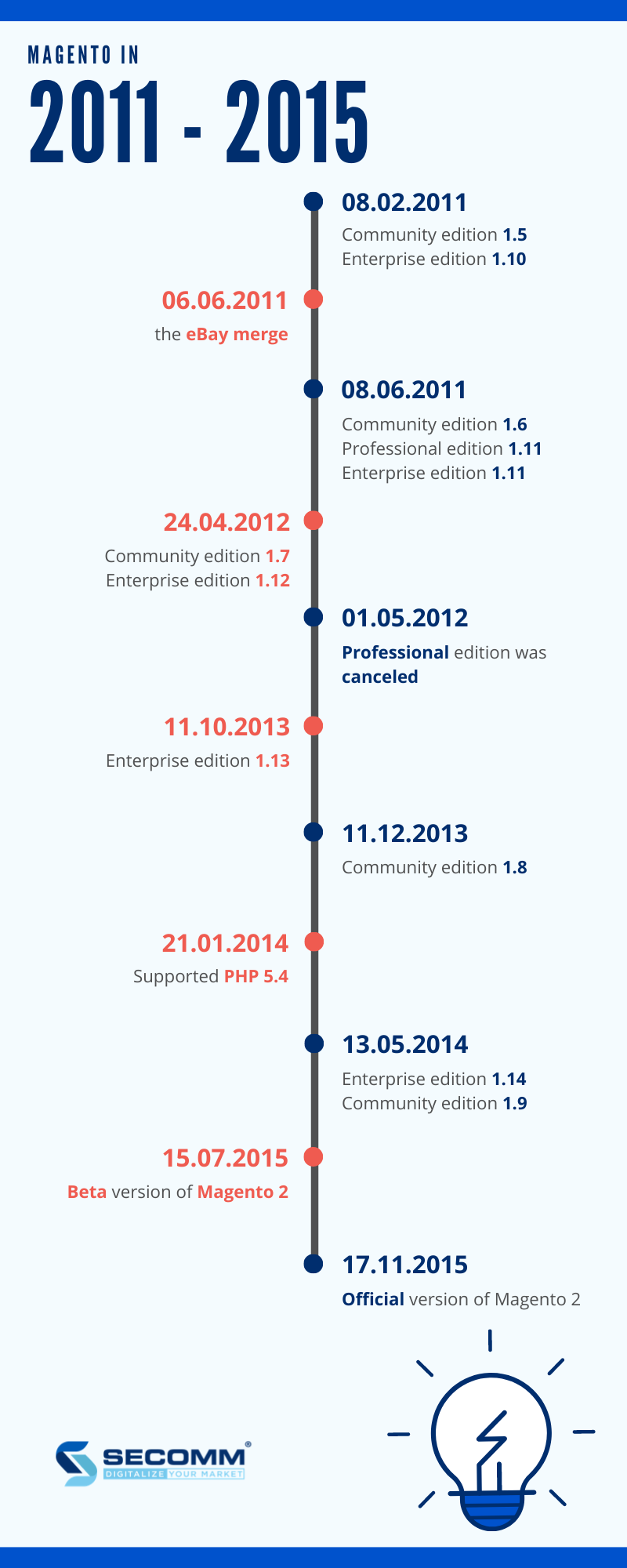 2016 – 2018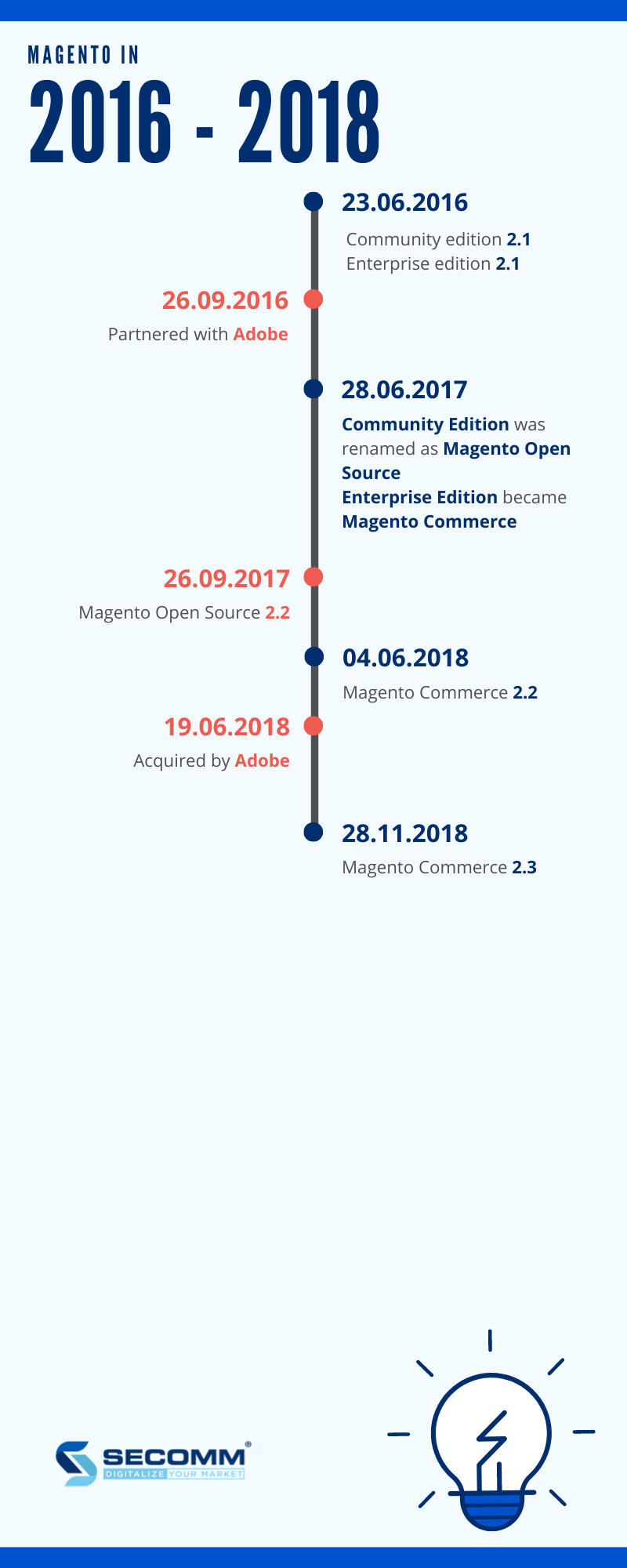 3. Facts about the Magento platform
Still, the platform is constantly being improved to meet the Magento user community's diverse needs around the world. Truly, Magento has brought a lot of convenience and breakthroughs to the ecommerce website development industry. Below are magnificent facts about Magento you may not know.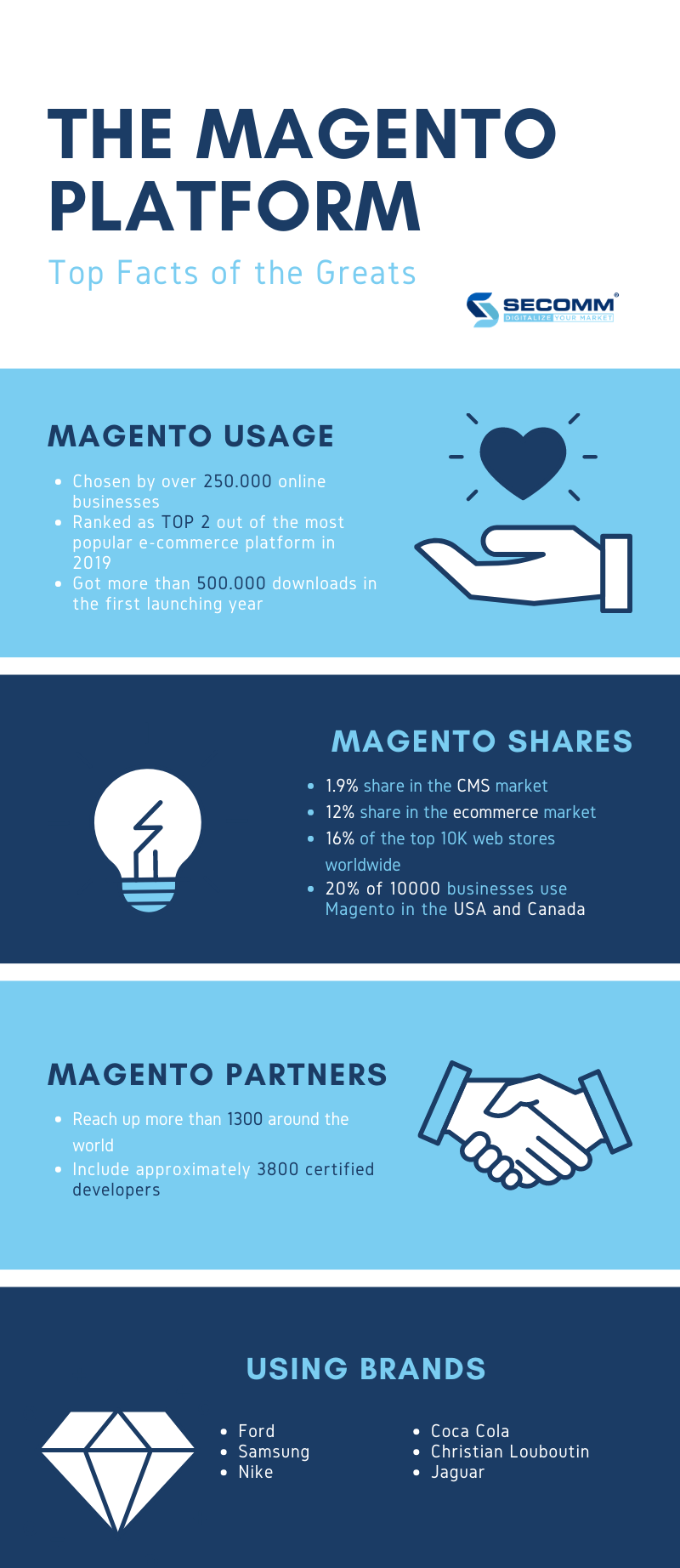 With 8-year-experience in Magento, our SECOMM team has used Magento effectively to create solutions for partners/businesses. Magento timeline includes a huge amount of needs for the user community: beautiful and diverse themes, UI/UX design, security, effective cost, and so on. Especially in Vietnam, Magento is exactly the perfect tool to help ecommerce businesses control most of the features for online stores.