SECOMM is a trusted provider of full-service ecommerce solutions. Founded in 2014, we've been helping growing brands, and renowned companies get a steady foothold in the ecommerce space.
We enable our partners to overcome any challenges brought by the evolving digital age through expertise and innovation.
Today, we're honored to announce that we're among the top B2B companies on Clutch in Vietnam. The ratings and reviews platform's 2022 research states that we're one of the leading ecommerce development companies in Vietnam this year.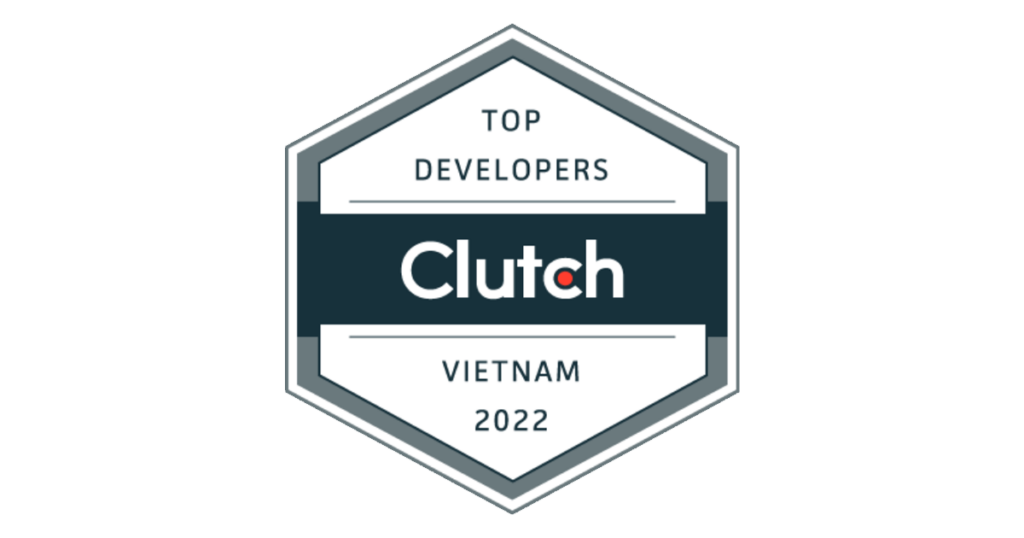 Clutch Acknowledges SECOMM as a Top 2022 Ecommerce Developer in Vietnam
For context, Clutch is a B2B ratings and reviews platform committed to helping small, mid-market, and enterprise businesses connect with capable service providers. Clutch serves as a valuable resource to businesses when it comes to market research. The platform guarantees unbiased information by interviewing clients of registered vendors directly.
Take a look at some of the 5-star ratings we've recently acquired:
"The professionalism of the company is second to none! They are extremely responsive, and their communication is concise and informative."
— Rick Thurlow, Senior Business Manager, Jasnor (Australia)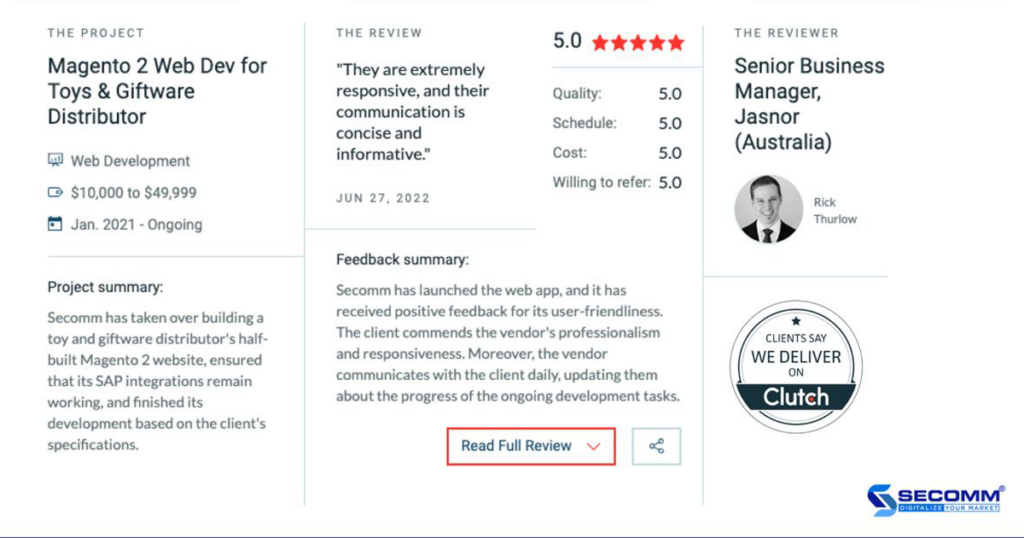 "I think the best thing about working with SECOMM is how quickly they can respond to a change you would like them to implement or to fix an error that you identify.
Even when it came to us changing things on this project that weren't in the original scope, they would talk that change through with us to identify the best way of handling it, and then implement that change in a timely manner."
— Stuart Duff, Founder & CEO, Laybyland Pty Ltd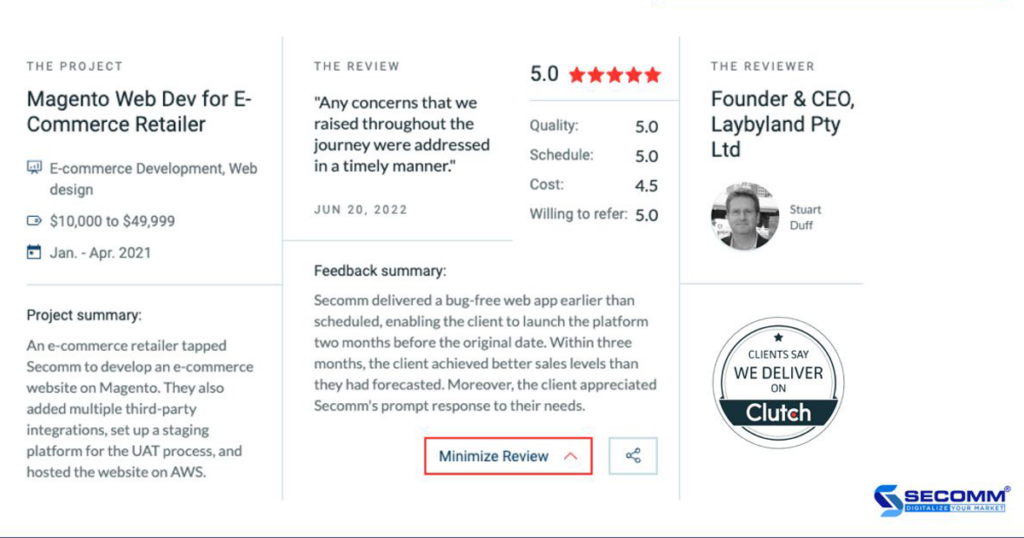 We would like to thank our partners who took the time and effort to write their descriptive, helpful feedback about our work. Don't forget to check out the full case studies on our Clutch profile.
For inquiries about our full-service ecommerce development, please get in touch with us today!