Since its inception, Magento has maintained its distinct position in the eCommerce development community. One of the primary reasons for this is that Magento has a diverse, highly applicable feature system compatible with all business models (B2B, B2C, B2B2C, D2C).
SECOMM will introduce some "cool" Magento features for businesses to consider
Multi-brand solution
The Multi-Brand Solution is a multi-language, multi-currency, and multi-store solution that helps businesses unify all content and products on a single "screen." Businesses with various brands, stores, or business models can set up multiple pricing structures, display a wide range of product types, and customize payment methods for any audience ( B2B, B2C, B2B2C, D2C).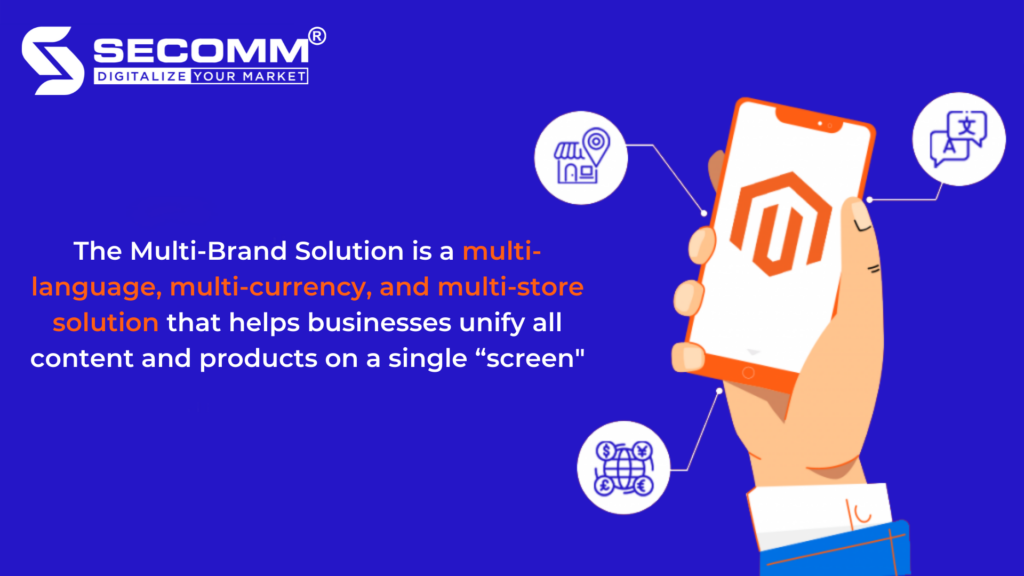 This function assists businesses in increasing sales by utilizing all content to create eye-catching websites to maximize customer information. As a result, targeting different customers with product recommendations and promotions is possible. Simultaneously, Magento's adaptability enables businesses to personalize the purchasing experience through customized categories and pricing.
MSI (Multi-Source Inventory)
MSI is a prominent feature of Magento 2 (starting with version 2.3.0) that allows businesses to easily manage products from multiple stores, significantly improving inventory management regardless of customer location, warehouse, or sales channel.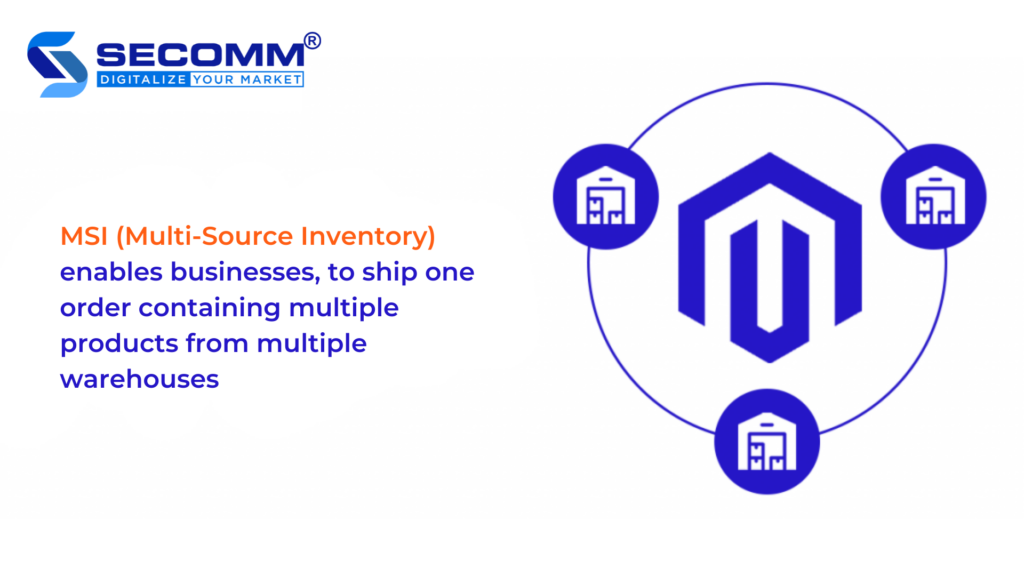 This feature enables businesses, particularly dropshipping businesses, to ship one order containing multiple products from multiple warehouses while ensuring on-time delivery to customers.
Headless Commerce
Magento's headless Commerce is an eCommerce architecture that separates the frontend (which represents the user interface) from the backend (which means the eCommerce functionality). The front and backend are linked together by an API, allowing businesses to easily customize and update without interfering with the user interface or CMS pages.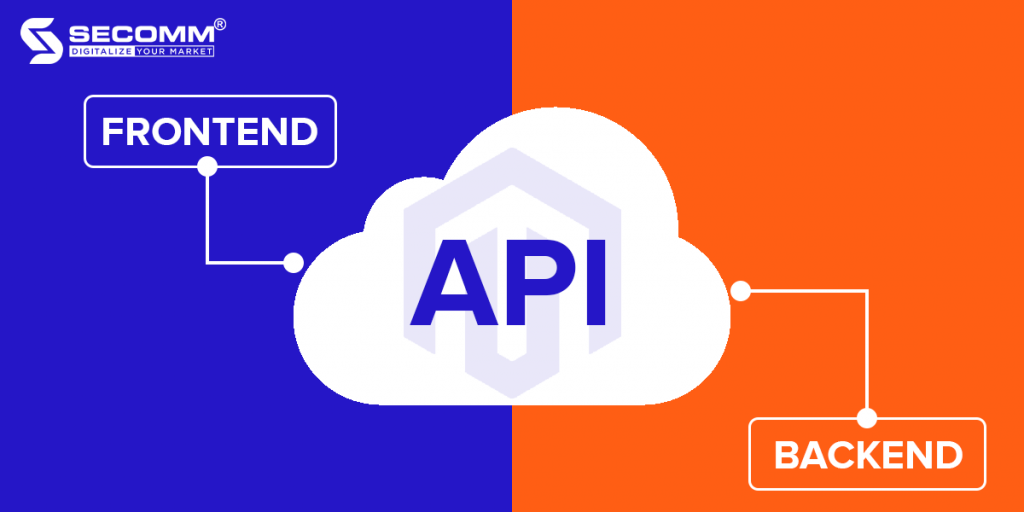 Thanks to the applicability of Headless Commerce, Magento websites benefit from faster page load times and personalized user experiences at a lower long-term cost.
Comprehensive Analysis
Magento allows you to track and measure eCommerce system performance using built-in tools like Google Analytics, which tracks and reports traffic, audience, purchasing process, and purchasing behavior.
Use Google Tag Manager to quickly update website metrics and related tags to increase personalization and reach the right goals for the following marketing campaigns.
Use Facebook Pixels to measure ad performance and capture actions taken on the website.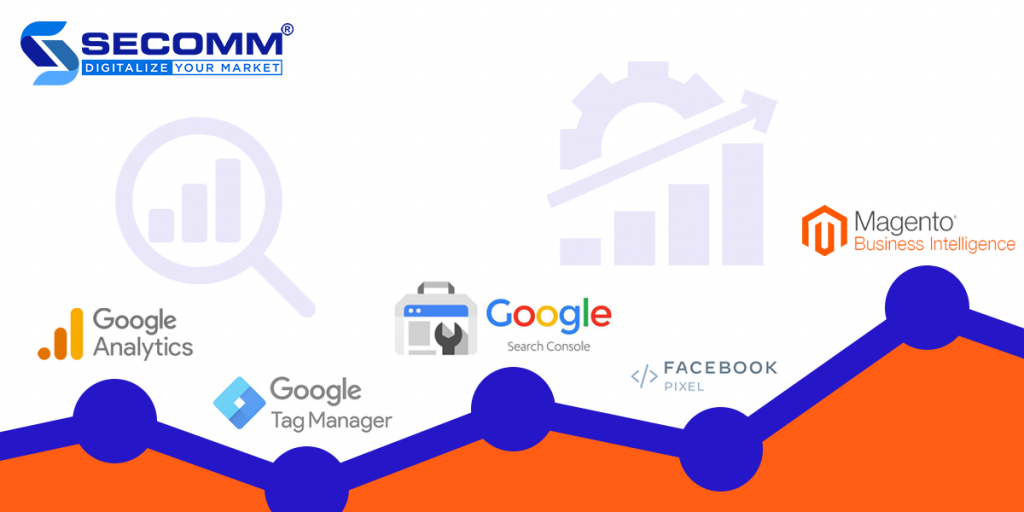 Furthermore, Magento supports Business Intelligence (BI) analysis. Magento BI is a cloud-based platform that allows you to consolidate and manage data sources, create data models, and create charts and reports from a single screen. Sending out periodic reports also helps to control information sharing.
Integrating various B2B functions
Specially designed for B2B customers, supporting various functions like: 
Shared Catalog: This allows companies to create "shared" catalogs with prices, products, and customization rights for multiple brands.

Business Account: Assist admins in creating accounts, managing all data, and assigning sales representatives as accounts' primary contacts.

Quick Order: Order by SKU is similar in that it allows customers to add products to their cart by simply entering the SKU (Stock Keeping Unit) code and quantity information or loading a CSV file.

Business Credit: Allows businesses to extend their B2B customer credit line, allowing them to make purchases up to the authorized credit limit on their account. This function assists businesses in tracking and controlling credit issues.

Quoting: Allows businesses to manage quote requests in the admin interface, view contact history between buyers and sellers, and export data.

Payment on Account: This feature is applicable globally or in business and occurs in the payment process with a message that will appear at the top of the order to indicate the status as an additional offline payment method that allows companies to make purchases up to the credit line specified on file.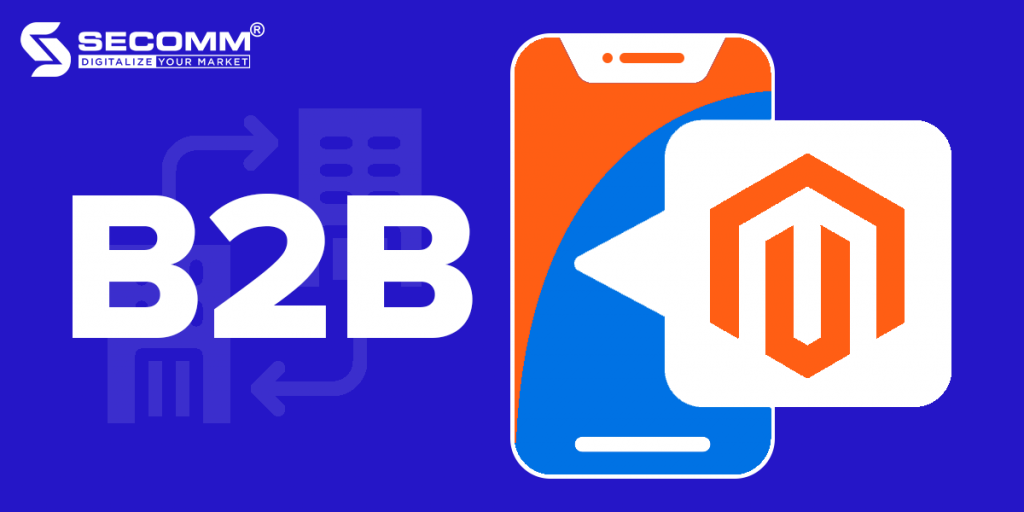 All of these features assist businesses in managing user accounts via the customer portal, allowing them to quickly set up multiple levels of buyers with specific roles and benefits.
In addition, companies can track quotes and orders, define purchasing rules, and manage credit online simultaneously. Since then, business and management in the B2B model have become more efficient and faster.
Advanced search function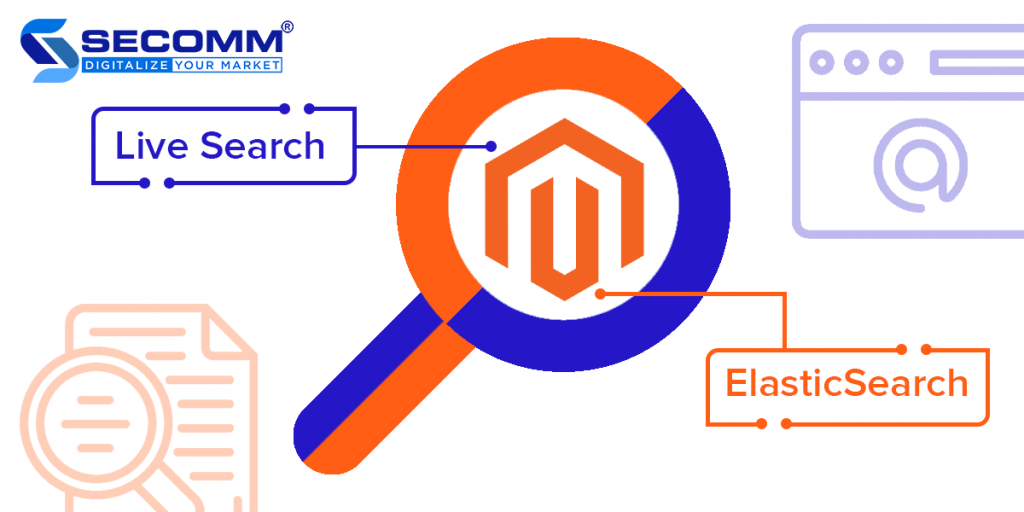 Live Search combines artificial intelligence (AI) and machine learning (Adobe Sensei) to provide fast search results and personalized product recommendations based on customer behavior, trends, characteristics, and other data.
ElasticSearch is an open-source distribution that supports enterprise-level search engines for searching data on the server. This function aims to perform real-time analysis and data source mining (MS SQL, MySQL, PostgreSQL, etc) to optimize highly for fast language-based searches.
Simultaneously, overcome the difficulties by hiding all other complex operations by providing API access.
Smart page builder
This function includes a variety of actions, such as the ability to drag and drop content on the website to provide the best user experience, preview how the content will appear on the user interface, and modify forms to enter and customize content.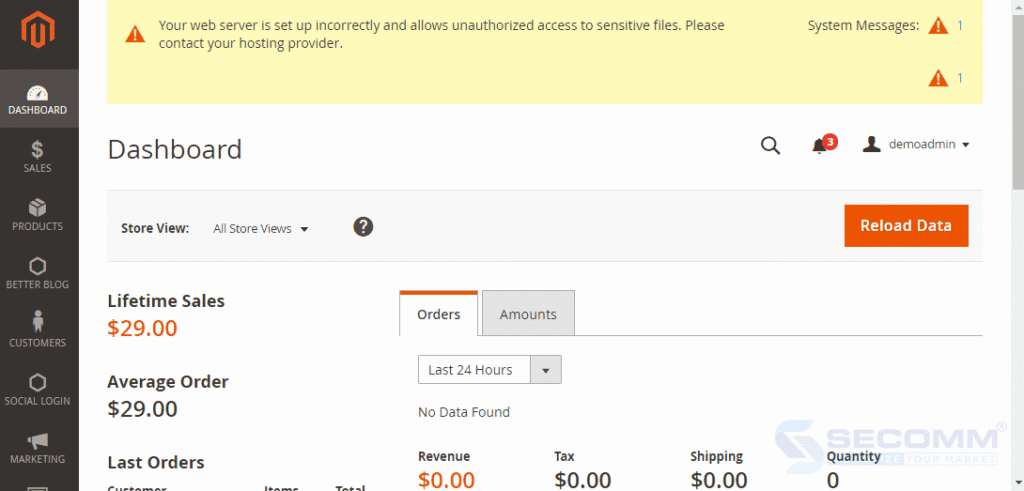 Initially, Magento's functionality only supported the Magento Commerce version (Magento Enterprise Edition). Still, since Magento 2, the developer has supported the Magento Open Source version, allowing businesses to create unlimited CMS content pages.
High Security
Magento's high security has long been a distinguishing feature that makes it the preferred platform for businesses.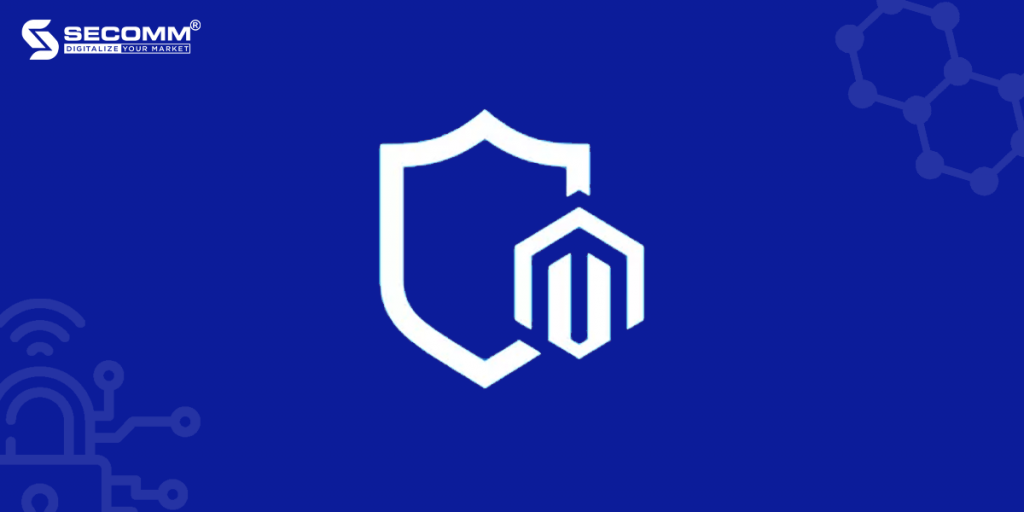 Using a periodic security scanning tool to quickly identify problems and update patches and notifications, propose security solutions to deal with arising errors, and effectively improve and optimize website security.
To increase the level of security for administrator accounts, use advanced passwords. The administrator password should be at least seven characters long and contain letters, numbers, and special symbols. Password complexity may be increased with lower case/case sensitivity, or re-login may be required after a certain length of a login session, depending on additional adjustments.
CAPTCHA security can protect both administrators and website visitors. In addition, using CAPTCHA aids the system in preventing bot spam and malicious code from entering the system illegally.
The 2FA (Two-Factor Authentication) function provides additional security for system user accounts. To effectively limit threats of unauthorized access and attack on user accounts, customers must authenticate with an OTP security code sent to their phone number after logging in.
PWA (Progressive Web Apps)
PWA combines a website and a native app (for Android and iOS) on tablets and smartphones. Therefore, PWA enables your website to function and interact with mobile users in the same way that a native app would.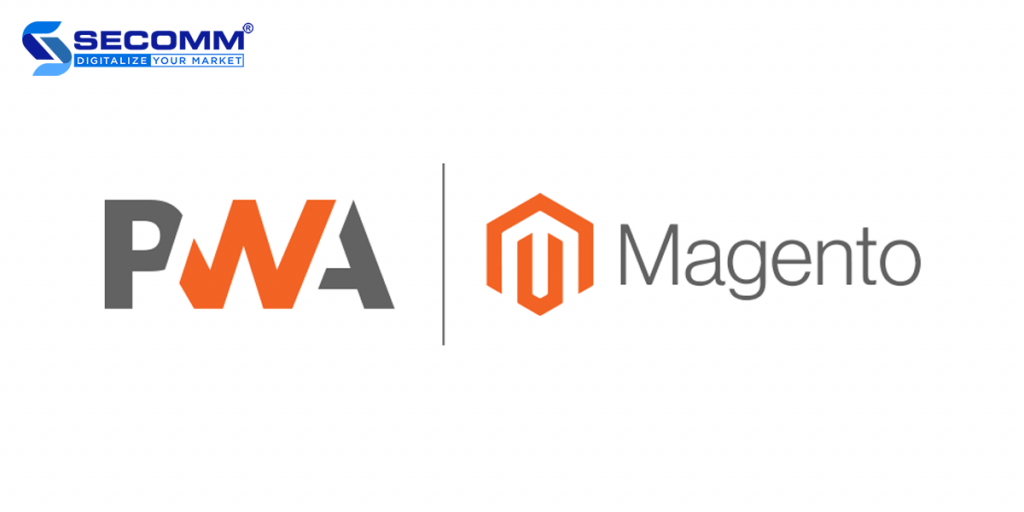 However, depending on the user's needs, this website can be converted into a mobile application right on the device. Users can download the app to their phones when they visit the website. If the user agrees, they can open and browse the website in the same way they would an app on their phone.
Advanced SEO
SEO is another fantastic feature of Magento, in addition to optimizing website content, this feature also searches for indexed pages and assesses the SEO quality of each page. From there, the business website can use the robots.txt file to prevent the crawling of low-value parameters and consider only indexing pages with high search potential to improve rankings.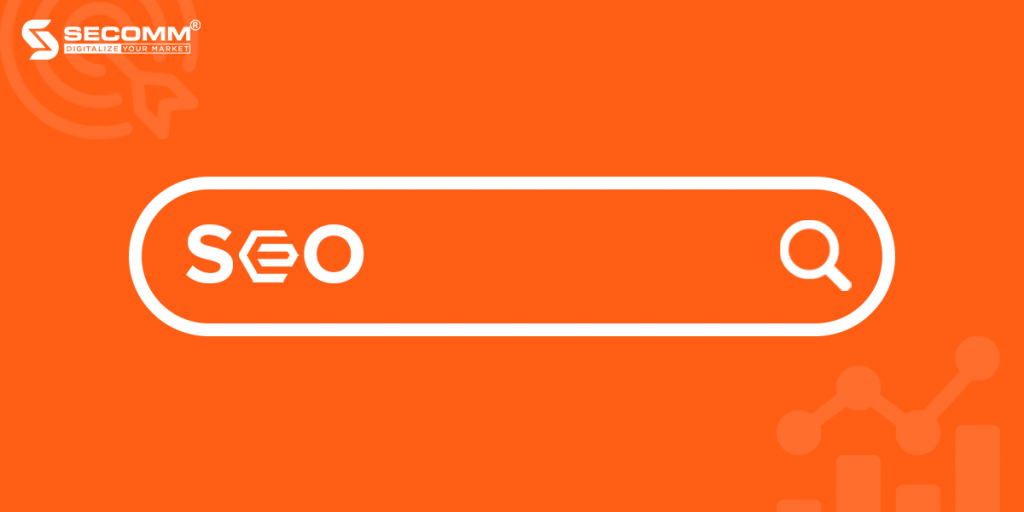 In addition, Magento has many other features such as cross-device compatibility, quick purchase and quick checkout, and so on. However, the development cost of an e-commerce website with such complex features is often very high, ranging from $5,000 to $100,000.Businesses should think about their e-commerce strategy when developing a unified sub-feature system.
With extensive experience developing many complex e-commerce systems on Magento, SECOMM understands the challenges that businesses face when selecting a platform and implementing E-commerce.
Contact SECOMM for a free consultation on comprehensive e-commerce system development solutions!