eCommerce has become an essential business model that fashion brands must utilize not only to survive during the COVID-19 pandemic but also to assist companies in adapting to changing customer behavior, providing competitive advantages for future breakthroughs.
As a result, fashion eCommerce has become a crucial business trend for many fashion businesses today, from start-ups to "giant" corporations.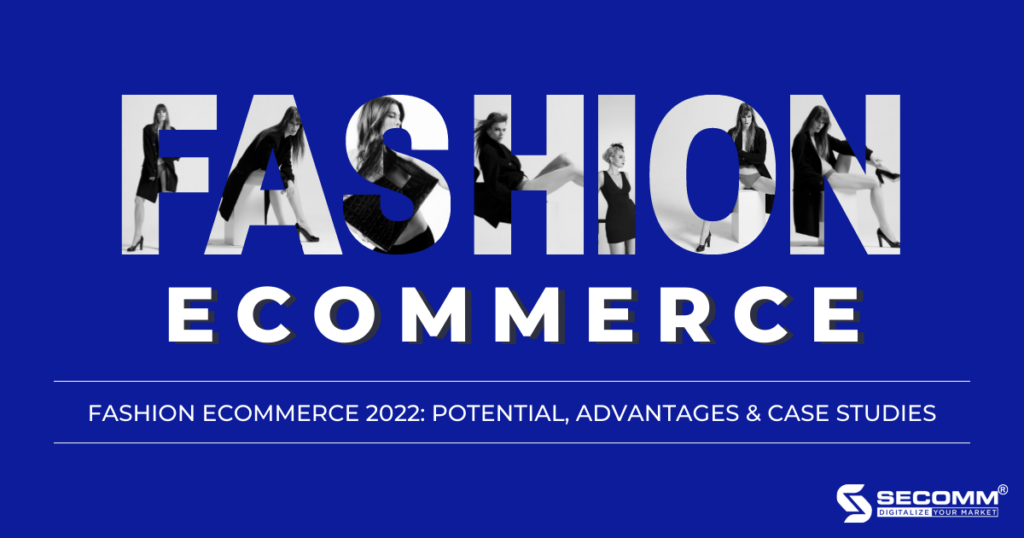 1. The potential of eCommerce in the fashion industry
According to Statista, the compound annual growth rate (CAGR) of the fashion eCommerce market is predicted to be 14.2% from 2017 to 2025. The CAGR is forecast to reach a value of USD 1 trillion by 2025, in which the US market accounts for about 20%, equivalent to 204.9 billion USD.
In the Vietnamese market, fashion eCommerce is the second most important sector, just after eGrocery (The Vietnam eCommerce White Paper in 2021).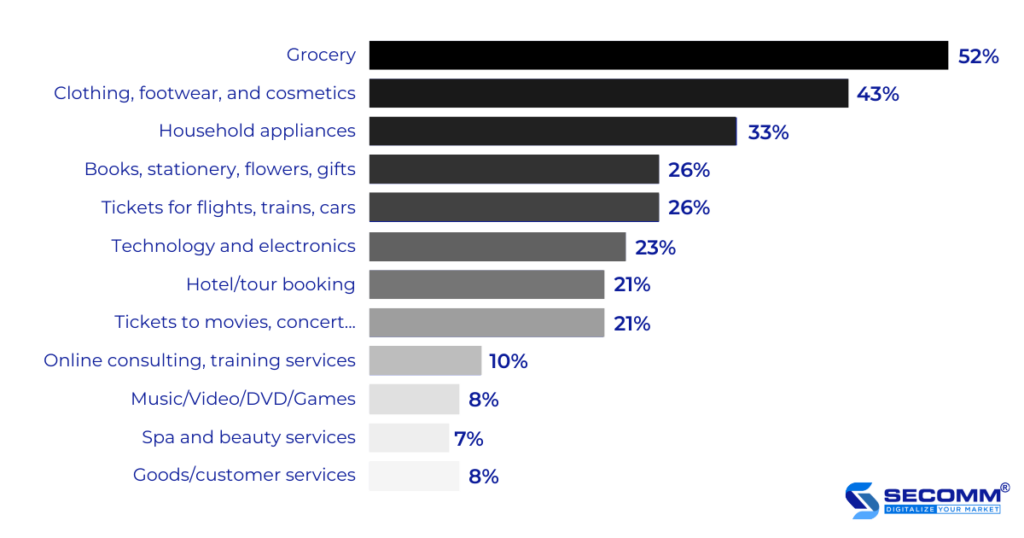 2. The advantages of implementing eCommerce in the fashion industry
2.1. Increase the breadth of your business
The use of eCommerce will provide fashion firms with a new sales channel, along with offline commercial activity in showrooms. For geographical factors, eCommerce transcends place and time to allow customers to purchase whenever and wherever they choose.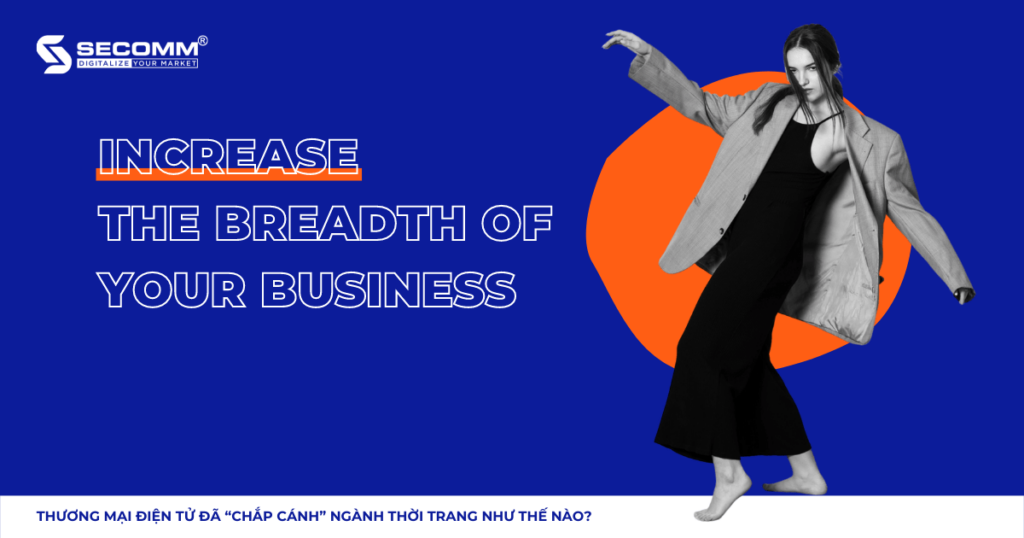 Simultaneously, eCommerce is a prominent avenue for reaching customers, particularly in the sphere of fast fashion for women. Marketing activities such as Livestream, Shoppertainment (Shopping with entertainment), Affiliate, and so on are more effectively carried out, leading to the extension of the commercial scope for enterprises.
2.2. Adapting to changing customer behavior
Following the COVID-19 epidemic and the social distancing order, consumer behavior has shifted dramatically, with the transition from physical to online buying rising over time in all categories. In the fashion business alone, the percentage of online customers climbed from 18% to 48% in 2020–2021. As a result, it is critical for fashion businesses to implement eCommerce.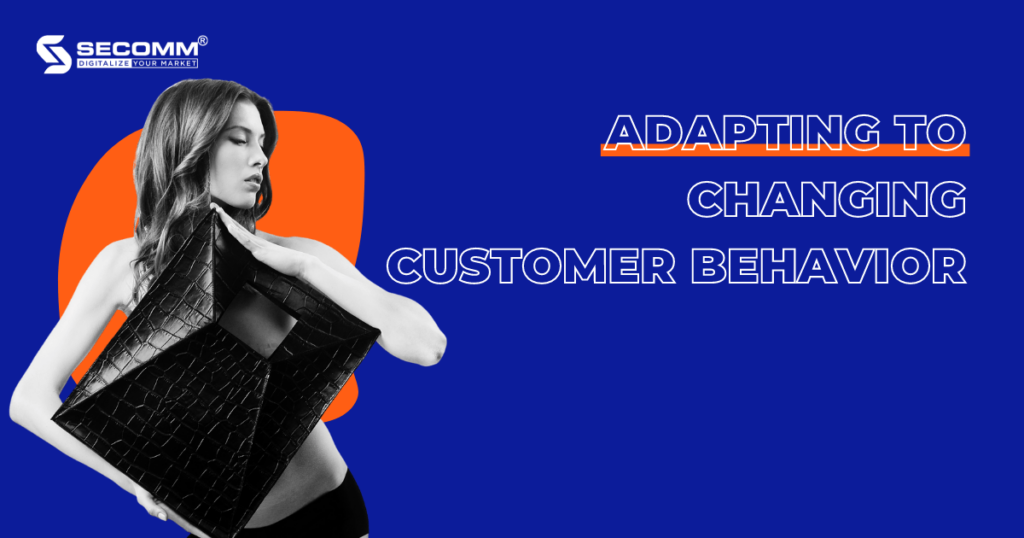 After the epidemic, consumer behavior altered drastically, such as waiting until D-Day to purchase items.  Furthermore, by utilizing eCommerce technologies, organizations can follow, analyze, and synthesize the consumption behavior of each target group, something offline purchasing cannot accomplish. This ensures that businesses always have enough aggregated and forecasted data to implement business plans.
2.3. Improve the user experience 
When technologies that improve user experience in e-commerce are used, customer purchases will be made faster.
Visual experiences such as photos, movies, virtual reality experiences, and so on provide customers with full product information and expertise, enabling a speedier purchasing process. VR / AR technology enables people to shop for garments, accessories, and shoes online in the same way they would in a store.
For example, the American Apparel company has used AR to show shoppers more product information, like detailed descriptions, availability, colors, and buyer reviews.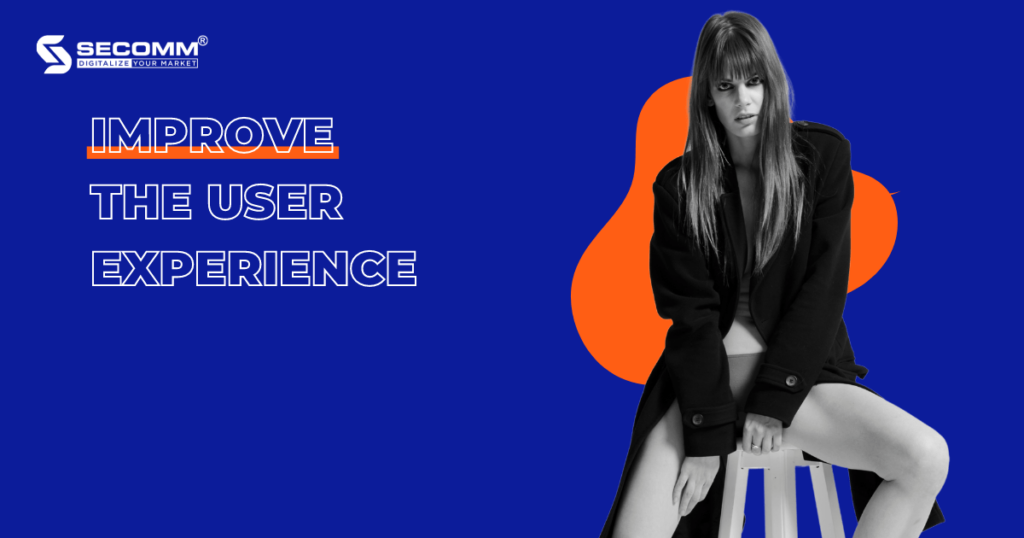 eCommerce allows businesses to tailor the experience for consumers by collecting, evaluating easily, and summarizing the consumption habits of each target group, often with the following features: Recommend products, Products seen, and so on.
eCommerce provides a seamless experience for customers across many channels such as social media (Facebook, Instagram, Tiktok, Zalo, etc), eCommerce marketplace (Shopee, Lazada, Tiki, Sendo, etc), eCommerce website, and mobile app.
3. Case study
3.1
.
Shein – The unicorn of the fashion eCommerce industry
Shein is a Chinese eCommerce site created in 2008 that specializes in apparel and accessories. With the motto "everyone can enjoy the beauty of fashion," the company pushes to give consumers a diverse selection of product options. Shein is currently regarded as a fashion "empire" with a valuation of $ 100 billion – more than Zara ($ 69 billion) and H&M (23 billion) combined.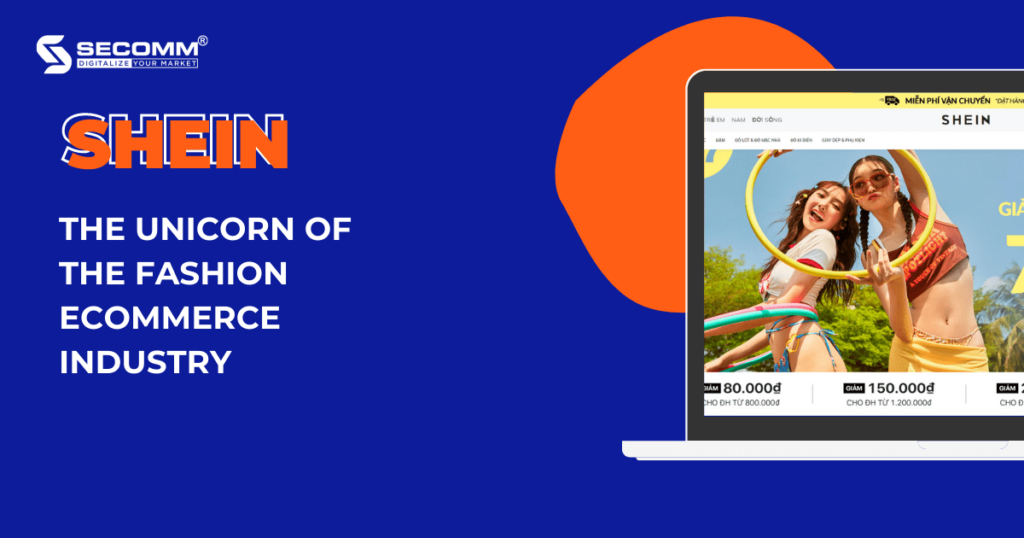 Shein focuses on the youthful client sector of Gen Y and Gen Z, who use the Internet often. As a result, this brand has used technical components to reach more consumers in an appropriate and exact manner.
Shein created an eCommerce system that included a website and a mobile app to target overseas markets such as Europe, America, Australia, and the Middle East. Shein then advocated Social Commerce, Ecommerce Marketing, Affiliate Marketing, KOC, and other tactics to improve brand awareness and engagement.
In 2021, Shein's mobile app exceeded 7 million monthly active users in the US alone (Airnow Data), and the hashtag #Shein garnered more than 10 billion views on TikTok (Jing Daily). Revenue reached $15.7 billion in 2021, up 60% from 2020 ($9.8 billion). It can be seen that Shein is a clear example of the effective application of eCommerce to capture market share in the fashion industry.
3.2. Coolmate – The missiles in the realm of fashion eCommerce in Vietnam
Coolmate is a menswear startup that was established in 2019. Coolmate is a mix of the words "cool" and "mate," which means that the brand's major purpose is to be a fashion buddy for customers. After barely two years of operation, this company received a $500,000 funding call from Sharktank Vietnam.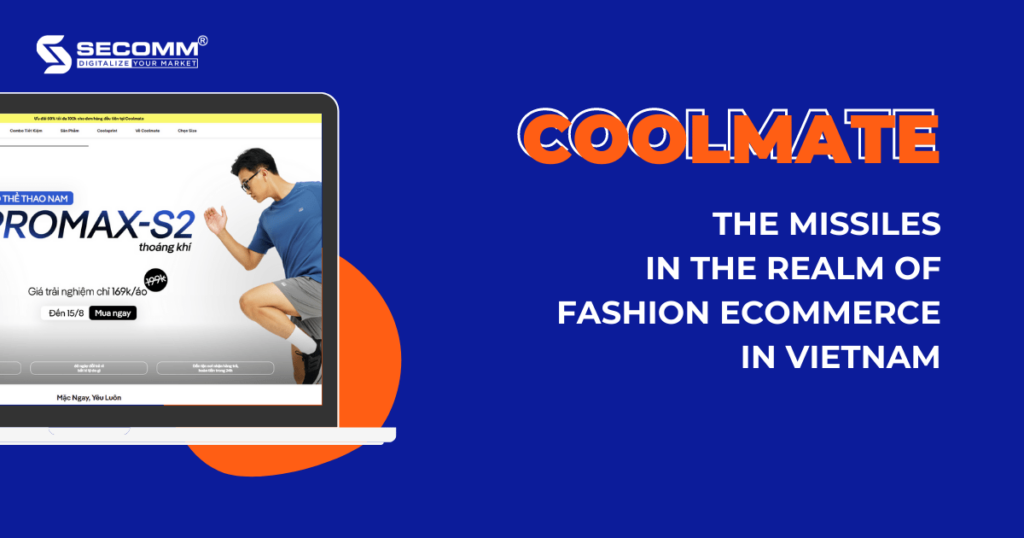 Coolmate utilizes the Direct to Customer Ecommerce (D2C eCommerce) model and concentrates on developing its own fashion website to provide a quick and cost-effective buying experience. At the same time, this brand prioritizes product quality, which is 100% made in Vietnam and meets export standards at low costs. Furthermore, to implement e-commerce faster, Coolmate advocates thoroughly apply the strategy of Ecommerce Marketing, Affiliate Marketing, Email Marketing, etc.
Aside from the $500,000 agreement for a 12.5% interest, 2.5% of the consultancy shares pledged, this fledgling business has other noteworthy statistics. Coolmate's sales will reach VND 139 billion in 2021, up 3.5 times from 2020, with revenue expected to reach VND 440 billion in 2022 and an IPO (Initial Public Offering) by 2025. In general, eCommerce has considerably contributed to Coolmate's development, as well as providing the groundwork for fashion businesses to follow to grow by market trends.
3.3. Yody – The behemoth chose to compete in the fashion eCommerce race
Yody (previously Hi5) is a family apparel label that was founded in 2014. To provide Vietnamese fashion goods made of high-quality materials to customers in various regions of Vietnam and throughout the world. Yody now employs over 700 people and has 90 outlets around Vietnam.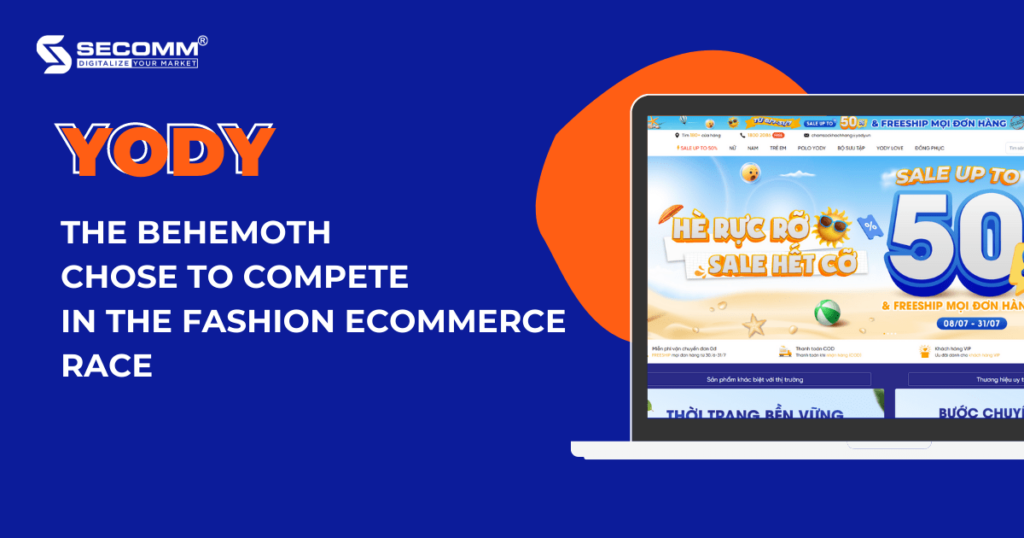 This fashion brand prioritizes the "tripod" of human resource development, product quality, and technology investment. Yody focuses on talent recruiting and culture training to engage employees in human resource development. In terms of products, Yody designs for comfort and convenience, and can be utilized in various situations, such as going to work, going out, attending meetings, and so on.
Regarding technology, Yody focuses on implementing an online sales strategy across Omni-channel such as eCommerce marketplaces, an eCommerce website, Facebook, Livestream, and so on to compete in the eCommerce race, as well as adapting to changing consumer behavior.
In 2016, Yody was selected as one of the ten outstanding young start-ups in Vietnam. By 2021, Yody's physical sales will have dropped by 65%, but the internet segment has increased by more than 10%. Therefore, the company continues to aim to increase online revenue by 20% in the next year.
In a nutshell, how to apply fashion e-commerce will depend on the size and strategy of each company, but eCommerce is a prerequisite for successful business in this industry.