According to Research and Markets, the global gamification market was valued at over 10 million USD in 2020 and is expected to reach more than 38 million USD by 2026. 
Gamification is a creative marketing strategy that has recently grabbed the attention of eCommerce business owners who are looking for ways to enhance customer engagement and achieve sales targets. In this article, we will discuss the ways Gamification empowers eCommerce. 
What is Gamification?
Gamification hay trò chơi điện tử ứng dụng hoá, gọi tắt là Game hoá là thuật ngữ chỉ việc lồng ghép khéo léo cơ chế của trò chơi điện tử vào hoạt động marketing một cách sáng tạo, ấn tượng nhằm đạt được mục tiêu marketing đã đề ra.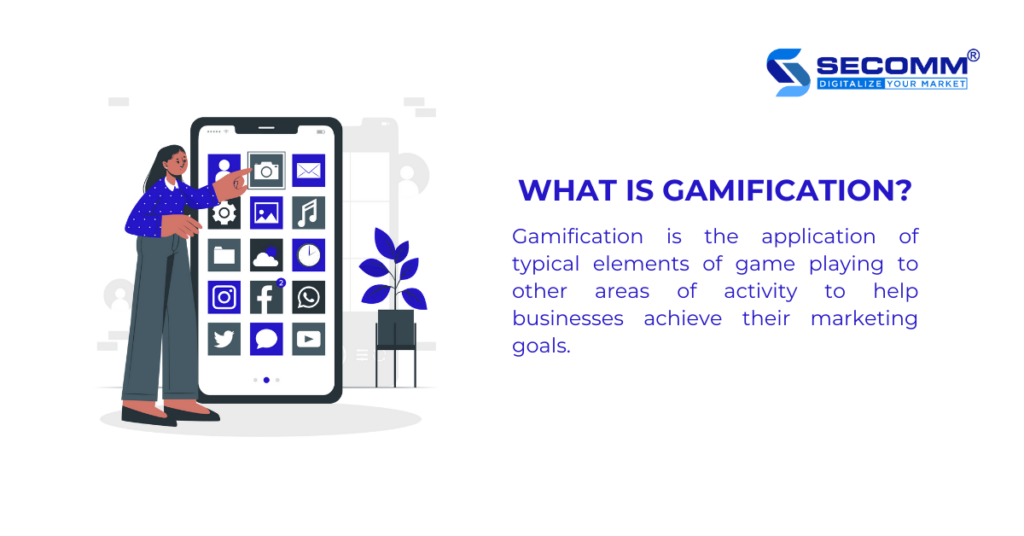 Gamification is the application of typical elements of game playing to other areas of activity to help businesses achieve their marketing goals. 
Gamification emphasizes entertainment, making it a fantastic tactic for boosting brand loyalty and encouraging engagement with products or services. In recent years, eCommerce businesses have been accelerating the use of Gamification in the online shopping experience. Because customers today have more options, they also have higher expectations for their purchasing experiences. If an online store offers unique and enjoyable shopping experiences, customers are more likely to make a purchase quickly. Gamification will help eCommerce businesses stand out from the crowd.
Why apply eCommerce Gamification?
Increase Customer Engagement
Businesses can increase engagement by integrating Gamification into eCommerce websites and making shopping fun and interactive. Recent studies show that the eCommerce Gamification strategy will increase customer engagement by 47%. 
Games usually ask players to complete tasks to earn reward points or to win the game (e.g sharing the game on social networks, inviting friends, browsing products, and adding to carts). If the game has some discount codes or vouchers, it will attract more players. That way, an eCommerce business can deliver its brand messaging directly to customers without pressuring or urging them into buying. An enjoyable shopping experience leads to an increased conversion rate.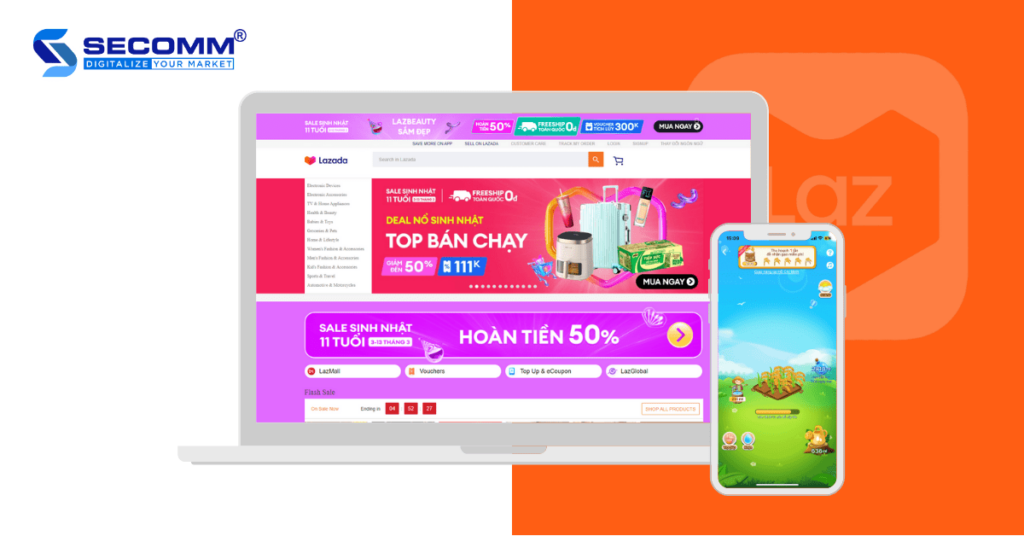 Boost Sales
eCommerce Gamification strategy will help businesses boost sales if used effectively. When customers are engaged with the game, they are more likely to win discount codes and use them for later purchases which will make sales increase significantly.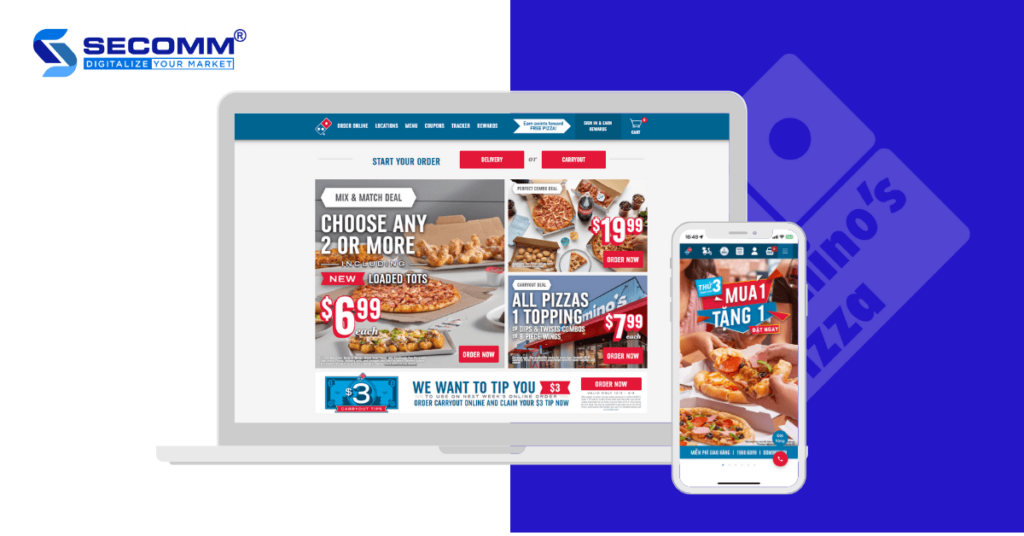 In 2021, Domino's Pizza,  one of the world's leading pizza brands, increased its sales revenue by 30% with the help of Gamification. This company developed a game called Pizza Hero, in which users will make their pizzas on mobile devices. They can then click "Make an order" to order their pizza creation at a discounted price.
Enhance Brand Loyalty
For brands, retaining customers and turning them into loyal customers is important. Gamification can help enhance brand loyalty by creating interesting experiences that encourage repeat visits. If a brand offers points or badges for reaching milestones, customers excited about earning rewards will be more likely to come back and play again. Whenever customers have shopping needs, they will recall and choose that brand.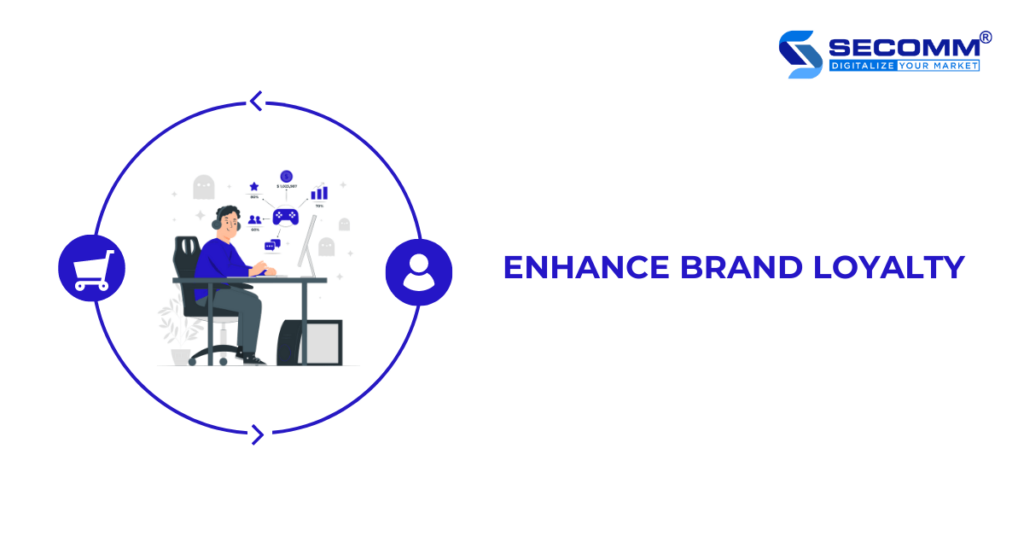 The drawbacks of Gamification
Although Gamification helps increase customer engagement, boost sales, and enhance brand loyalty, it still has potential drawbacks that eCommerce businesses should keep in mind before implementing it. 
Developing amazing games requires creativity. Basic games like Quiz or Spin The Wheel are easy to create. These game experiences are too common among users so it's unlikely to generate conversion. Hence, every business needs to get professional advice from creative agencies to design and develop engaging games that catch the eyes of users. However, it costs a lot of time and budget. 
For example, creating a game with a variety of sound effects, images, videos, or personalized animated elements that enrich the user experience will increase the cost of implementation. 
Most successful Gamification campaigns
Starbucks
Among brands that have had success using Gamification, Starbucks would be the first one mentioned. Coffee brands usually offer vouchers or loyalty cards to encourage customers to return next time. Breaking out of the old rut, Starbucks developed a special game for its customers – "Flip the Cup", in which the player chooses his favorite drink and could use one hand to flip the Starbucks cup. Each time, the player has 10 flips and each successful flip gets 10 points. Then, with the points achieved, the player can choose to play again or download vouchers. This exciting experience boosted engagement by 90% and the number of downloaded vouchers exceeded the targets by 110%.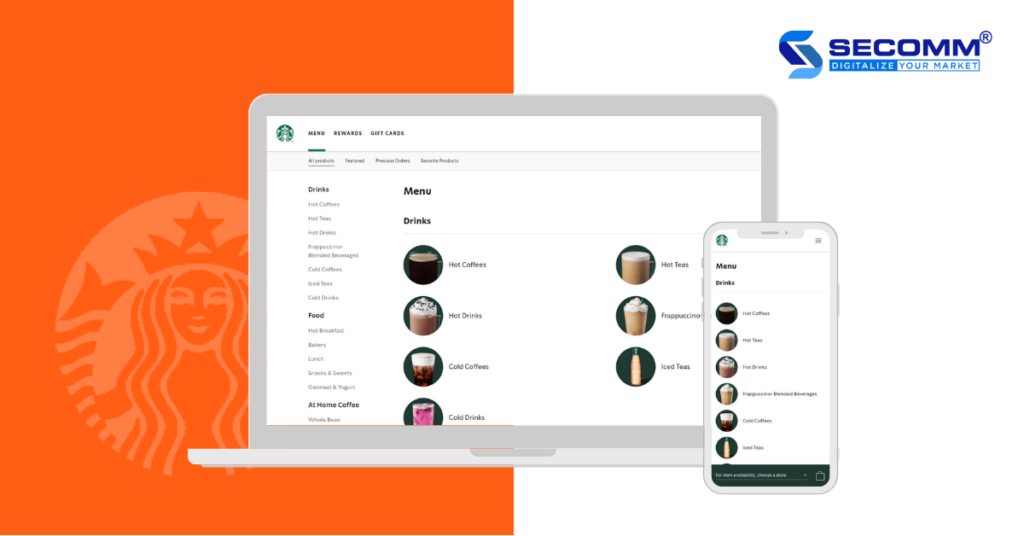 Domino's Pizza
As mentioned above, Domino's Pizza first entered the market in 2012, and that same year the company also launched Pizza Hero, the first game that gave pizza lovers a new way to order. In case they don't know what to order, they can shake their mobile devices to ask the app for suggestions. Especially, users can customize their pizzas, find coupons, place orders at a nearby store, and track order progress right on their devices. 
By using this strategy, Domino's was able to boost online sales by 30% and achieve $1 billion in the US market alone. Pizza Hero received 140,000 downloads in the first two weeks after its debut, propelling it into the top 15 Lifestyle ranking on Google Play and the iTunes Store. Moreover, Pizza Hero and Domino's Pizza both won the praise of Forbes, the most prestigious magazine in the world.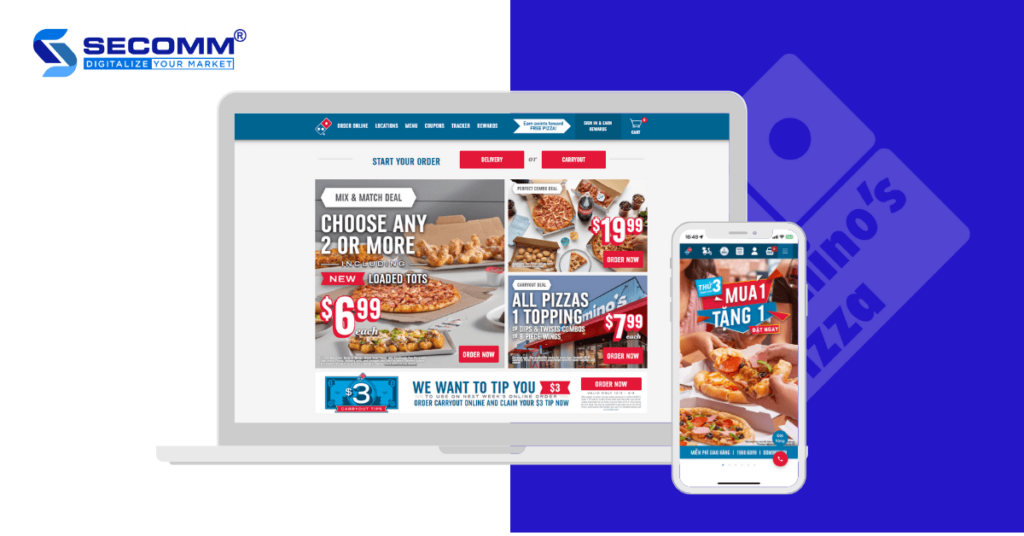 Gucci
Gucci has taken eCommerce Gamification to a new level. Gucci Arcade is one of the fashion giant's Gamification strategies to attract the attention of Generation Z. It offers customers amazing games to engage with such as Gucci Bee and Gucci Ace. This experience helps Guccis reach a wide pool of potential Gen-Z customers.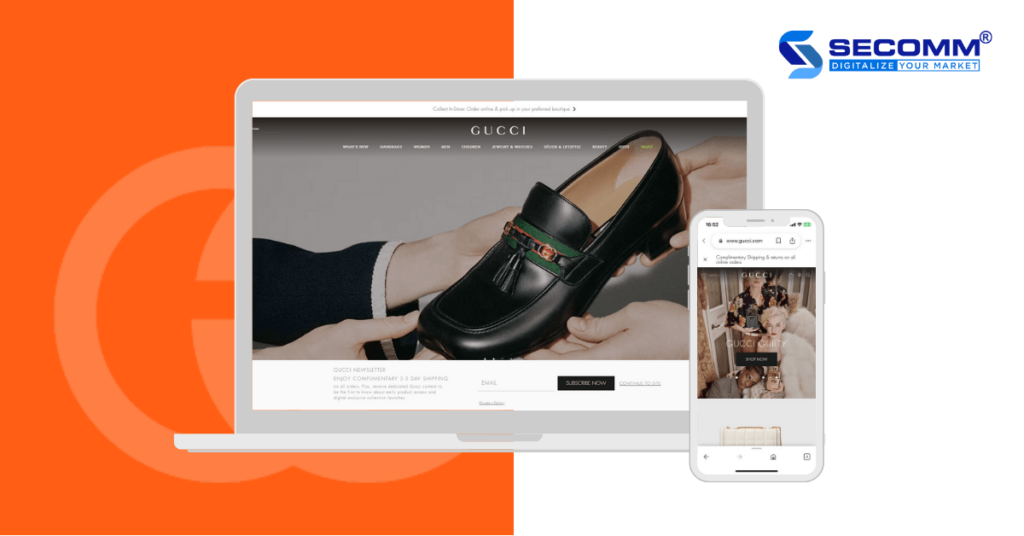 Gamification is a strategy that strengthens the development of eCommerce. It has become popular in the world as well as in Vietnam. Every business owner needs to seriously recognize its potential and plan for rapid implementation. 
Talk to SECOMM today to get expert advice on eCommerce Gamification.