The business is a very diminutive part of a market; on the contrary, the market is a vast forest, including all transactions and many customers, respectively. During the operation process, the good-supply by the seller, combined with the buyer's good-consumption, will create the circulation of goods and the business's development. However, interactions between market and business are the main driving force for all factors to develop in orbit and increasingly innovate according to the times' improvement and transformation.
1. How does the market contribute to business growth?
The market is the foundation for creating a business's original values, deciding essential requirements and conditions a business needs to achieve to enter the stage of market presence. From then, customers with specific demands will choose to buy the items they want. The ultimate goal of a market is to meet the needs of commodity exchanges precisely. This process continuously compels businesses to maintain and update their business operations, immediately adapting to customer requirements and not falling behind other competitors in the same market.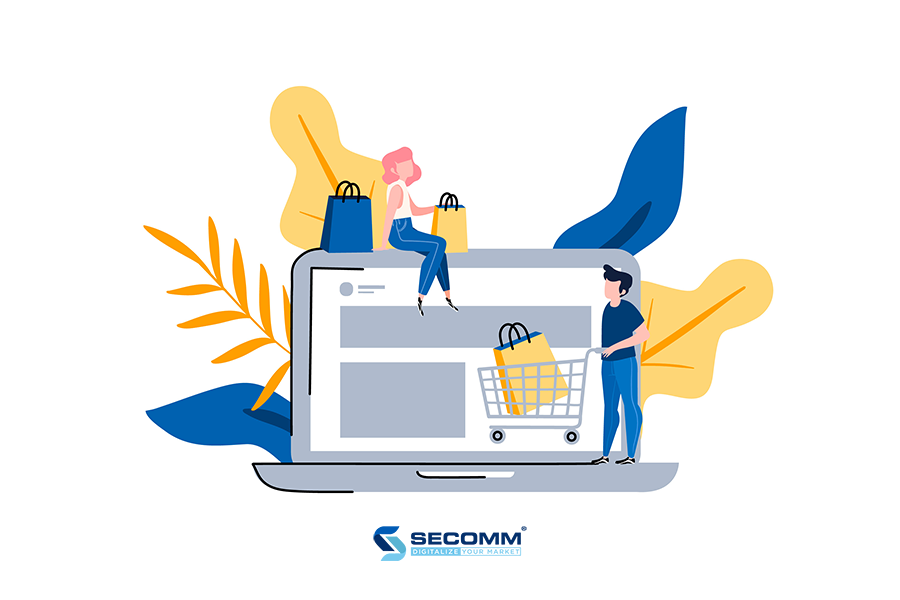 The market helps businesses approach customer behaviors more deeply, which is very important in resource management. That also presents in data sources such as the number of selling goods, rising goods consumption, or figures showing a sharp drop in merchandise sales due to the disease's impact. These factors will contribute to the next analysis steps from collected data, approach the operation process more accurately, simultaneously regulate the level of goods production to meet just enough customer needs, avoid goods-excess or -shortage.
A market will reflect the competitiveness, scale, and position of all businesses within the market-share concept. Determining market share will point out precisely the revenue dimension compared to other competitors, also contribute to research and development activities, clearly identify competitors, customers, strengths, weaknesses, and at the same time, aim for following strategies to improve or increase sales.
2. What a business can do for its market?
Under the control and dominance of a market, businesses also contribute their values ​​to the general development custom, creating different development orientations and characteristics for each market type.
The competition among businesses promotes a much more vibrant market. It is also the driving force for enterprises to change and perfect day-to-day operating systems, update the trend not to fall behind other similar competitors, and finally optimize the customer experience.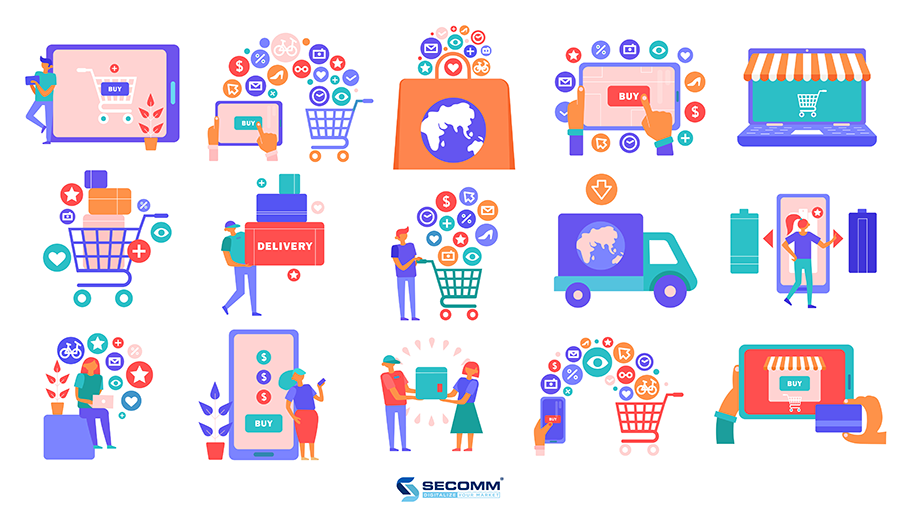 Business growth expands the market dimension and stability. A speedily growing business will supply more substantial quantities of goods, focusing on research and improving goods quality. This approach will attract more potential customers; also new companies. The full penetration of market factors (sellers and buyers) concurrently affects the market size compared to a general economic picture.
3. Interactions between market and business in the digital transformation
Over 50% of companies are aware of the impact of the Industrial Revolution 4.0 and feel it is taking place day by day. However, more than 70% of businesses do not fully understand their technology systems' status and have yet to ascertain where and when to start deploying digital transformation.
While many other companies have quickly grasped and implemented digital transformation strategies for a long time and achieved specific success in the market, most of the remaining companies struggled with financial and technological problems. That contrary also affects the market, makes it move slowly and miss technology updates. Therefore, to successfully digital-transform, the interactions between market and business should not be overlooked.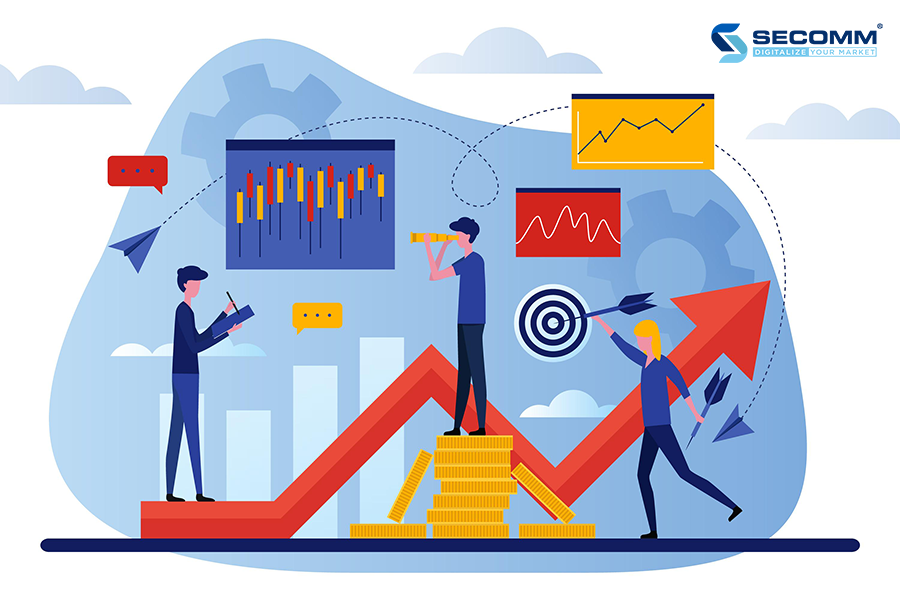 First, market and business must satisfy the fundamentals of digital transformation, including connectivity and a stable internet platform. Connectivity refers to connection size and speed. Connection needs will increase continuously in the future, allowing businesses and markets to ignore their customer networks' connections.
Next, the connection speed needs to be improved to help data transmission and processing take place faster. Since ecommerce sites have become more and more popular, customers have more options when shopping, and there is no reason to waste time waiting for a too slow-speed website. That is why the Internet platform is a vital imperative requirement to promptly meet the needs of markets, businesses, and users in the digital age. The Internet has become an essential part of daily life and a cornerstone facilitating the digital transformation process, promoting innovation, creativity, and new technology applications to the existing civilization.
Besides, focusing attention on improving digital skills for human resources is also a way to tighten the interactions between market and business. Digital transformation tends to impact old business models to upgrade and improve them into leaner and much more modern models. That prediction significantly affects human resources when some jobs have been automated and operated by artificial intelligence without humans. However, these automation jobs can produce more brand-new alternative jobs, namely quality management, market research and development, and product development.
Nevertheless, at the same time, it also raises the requirement to improve the capacity and digital skills of all existing human resources. Information technology skills have gradually become an essential condition for each individual to fully meet the labour market's basic needs, especially when ecommerce becomes a trend worldwide. However, the ecommerce market also needs to improve data security issues, logistics, and payment security to gain the highest trust from customers and further development in the future.
The interactions between market and business are often subject to significant impacts from common development tendencies, technological advancements, and other digital transformation issues that make sense to be continuously updated and changed procedures to suffice customer needs and experience. Within those interactions, businesses will perform digital transformation responsibilities from the market requirements and vice versa; the market is the environment showing the exact business outcomes. When having reached the capacity and position, businesses can create a different market themselves with a stable and sustainable customer source.