With over 200,000 websites worldwide, Magento is today's most widely used eCommerce platform. Magento is always the best choice for businesses to use because of the benefits of open source code and specialized features for the eCommerce market.
Businesses must carefully study the strategy and consider the needs of the website system when deciding between Magento Open Source and Magento Commerce to implement eCommerce on the Magento platform.
Magento Open Source là gì?
Magento Open Source was initially known as Magento Community Edition (CE), a free version of the Magento open source platform. This version provides a flexible framework for building eCommerce websites, which is popular among many businesses.
.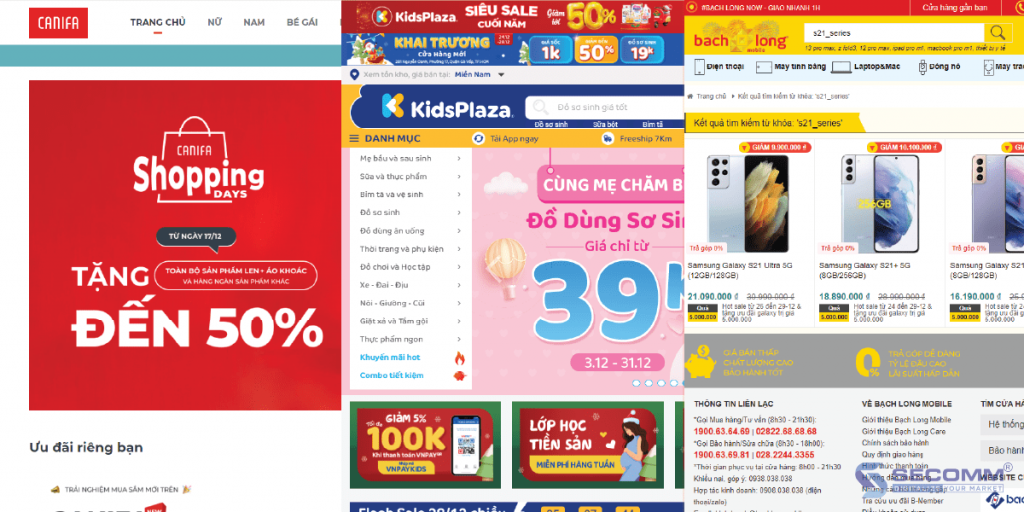 What is Magento Commerce?
Magento Commerce, formerly known as Magento Enterprise Edition (EE), is a website system used by large businesses with complex website system requirements. 
This instance provides an on-premises solution as well as a hosted solution as a service (Magento Commerce Cloud), which aids in website performance and user experience. As a result, the annual fee for using this version is $24.000.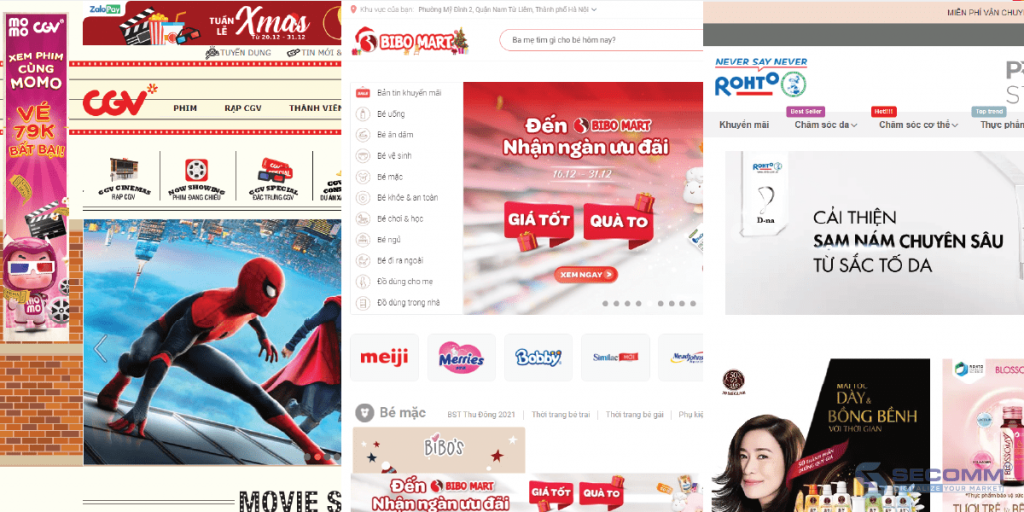 Comparison between Magento Open Source and Magento Commerce
Hosting
The platform will charge an additional $2.000/year for the included hosting service when using Magento Commerce to ensure that the business's website system is constantly updated and upgraded, allowing it to handle high traffic and bills of lading more quickly.
Meanwhile, Magento Open Source is free to select a hosting provider that meets the business's requirements and budget.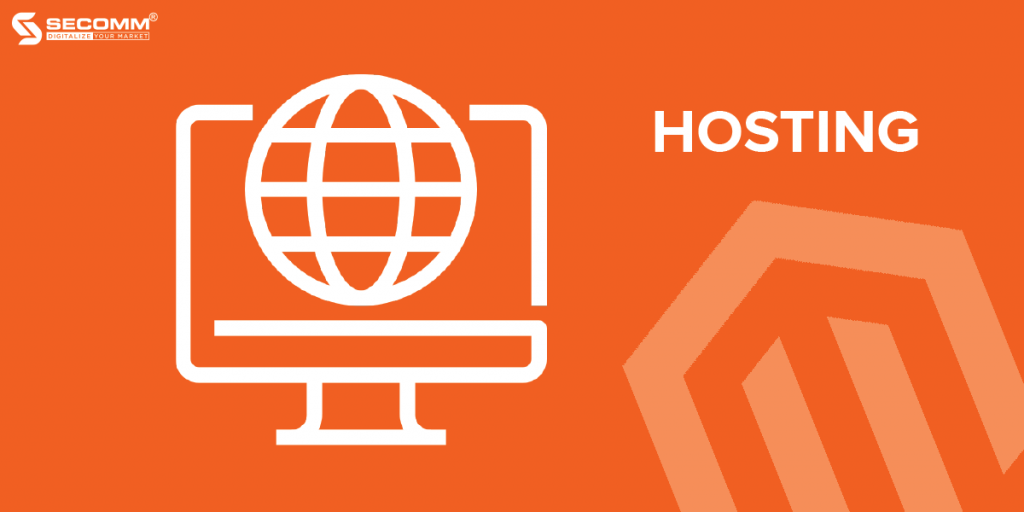 Feature
The following table compares the features that distinguish the two versions of Magento: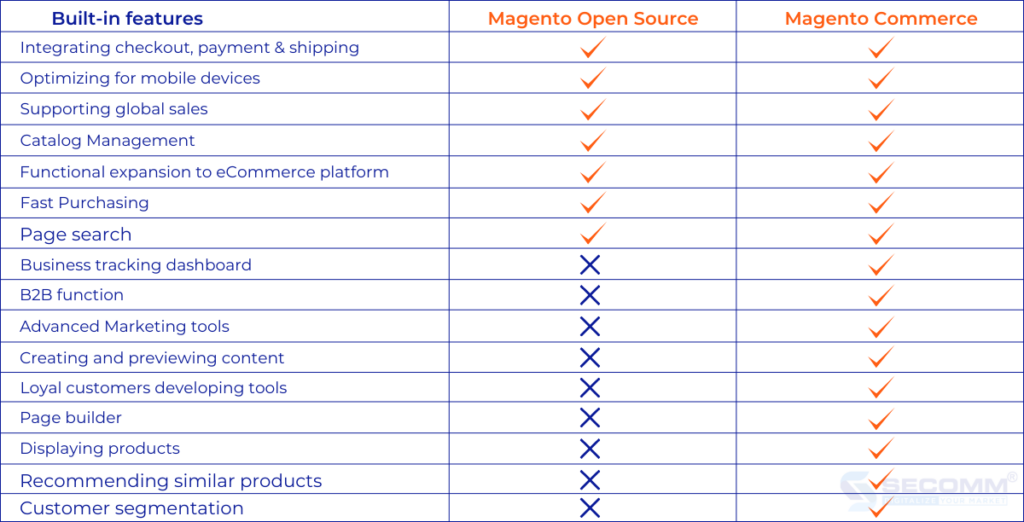 Magento Open Source has fewer features than Magento Commerce because it is a free version. Businesses, on the other hand, businesses can build the necessary functions themselves using extensions from the Magento ecosystem, the community of extension developers, or the project developers with whom Magento collaborates.
Cost
Magento Open Source will require a lower investment than Magento Commerce, from hosting and domains to website development. Nevertheless, the technology infrastructure is the same, so the costs of interfaces and extensions are calculated similarly.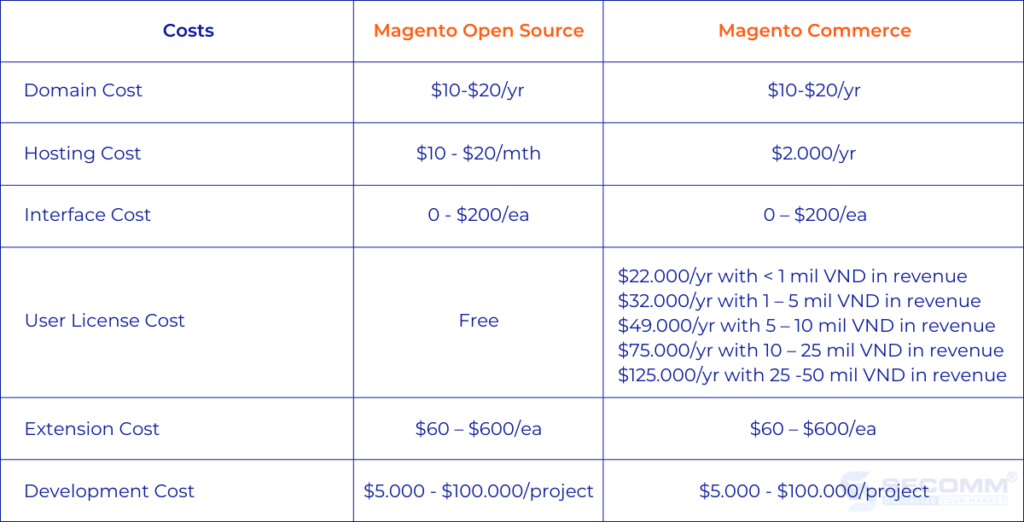 Technical assistance
While Magento Commerce provides global technical support, including cloud service integration, Magento Open Source is not directly supported by the Magento technical team. However, the current Magento Open Source website developers continue to ensure expertise so that the business website is constantly updated and effectively operated.
Should businesses choose the Magento Open Source or Magento Commerce version?
Magento Open Source will be ideal for startups, SMEs (small and medium enterprises), businesses new to eCommerce, and even large corporations that do not yet require Magento Commerce's advanced functionality system. Because using Magento Open Source is advantageous:
Spending less money: Eliminate license costs, opt for more affordable hosting, and avoid paying for unnecessary specialized functions.

Choosing to develop essential business features: Creating specialized functions to address industry and product-specific issues.

Appropriate for all stages of business growth: Businesses can create basic features and then gradually improve them.
Meanwhile, Magento Commerce will be appropriate for large businesses because:
Complex functional systems are available: such as Advanced Marketing, Bill of Lading, and Delivery Process Management, to meet global sales needs.

Dedicated Hosting Service for Websites: Using the same service from Magento developers will ensure that the website works more efficiently.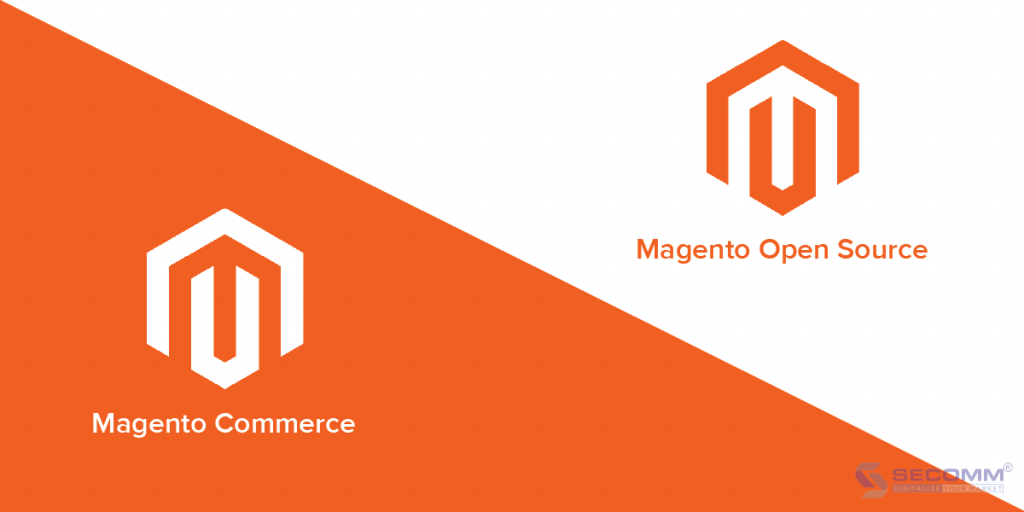 Choosing the best Magento version will be determined by each company's long-term eCommerce strategy. However, it is also critical to implement those versions. They must collaborate with professional Magento developers to consult on and implement the best eCommerce solution.
With in-depth experience and developing many complex eCommerce systems on Magento, SECOMM understands the obstacles in choosing a platform and implementing Ecommerce businesses face.
Get in touch with us now for FREE eCommerce development consultancy and solutions