In the ending stage of all projects, SECOMM do appreciate our Secommers with their every single contribution. 2019 has officially ended in the vibes of "WORK HARD, PLAY HARDER", also finished with a memorable trip to Phu Yen.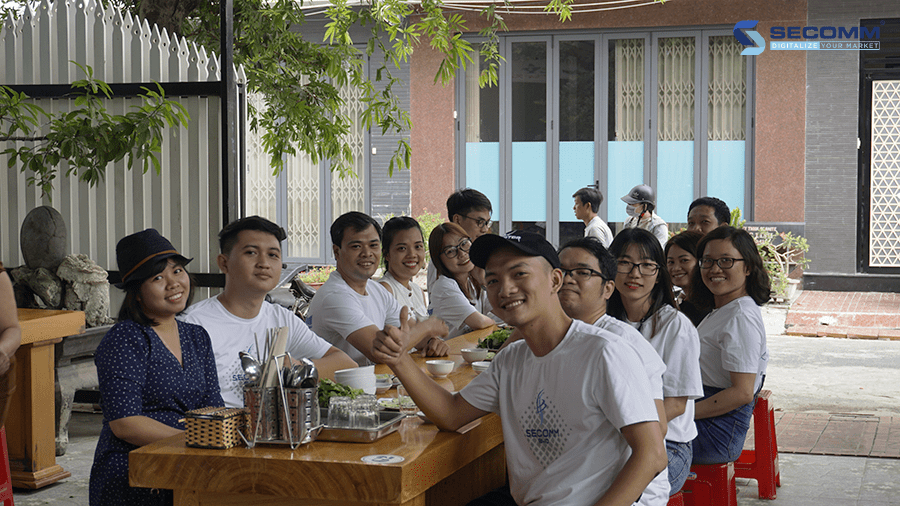 SECOMM Day 1
Said hello to Phu Yen at 7:30 a.m; we had gorgeous moments to enjoy the crisp, fresh air at the railway station, then followed the way leading to Mang Lang Church. The church stayed about 30km far from Tuy Hoa City to the north, was a Roman catholic construction built-in 1892 with two bells at the peak and the cross in the middle. Classic scenery created a fantastic background in many photos of us.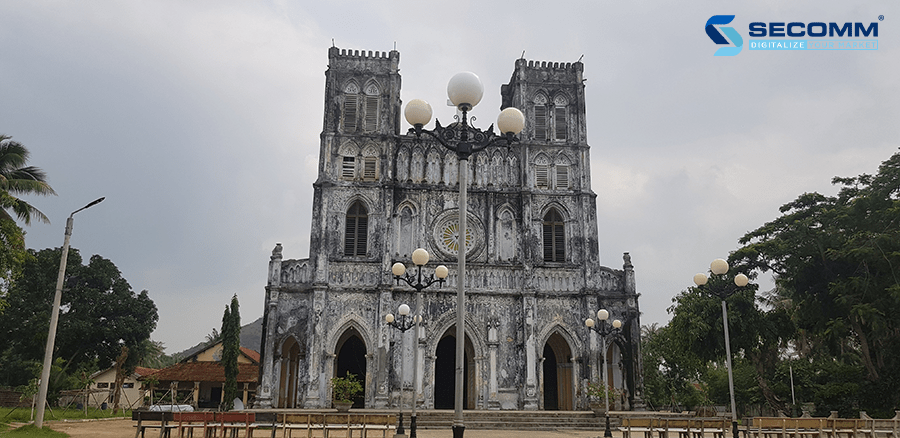 We continued moving to Da Dia Reef (or Ganh Da Dia in Vietnamese) on the same route. Everybody needed to walk along a small path from the entrance gate to see the basalt rock area.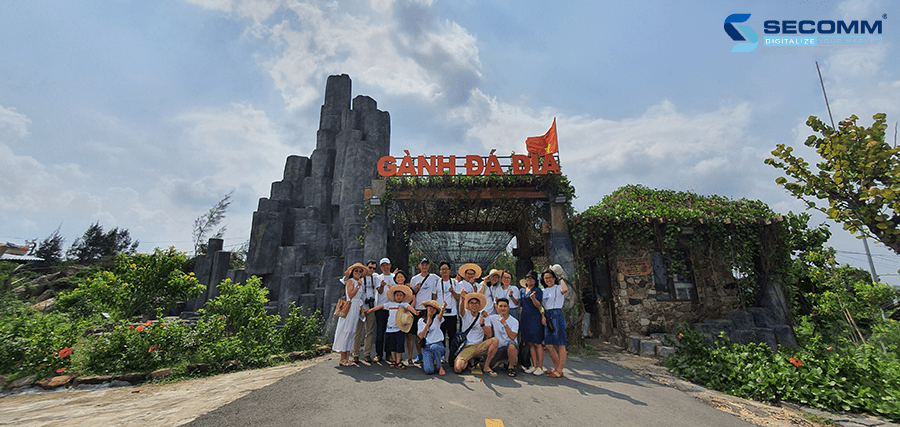 As the Phu Yen natives, rock structure seemed like a giant beehive with stacking pillars from various shape-rocks, from circular looks to polygonal appearances.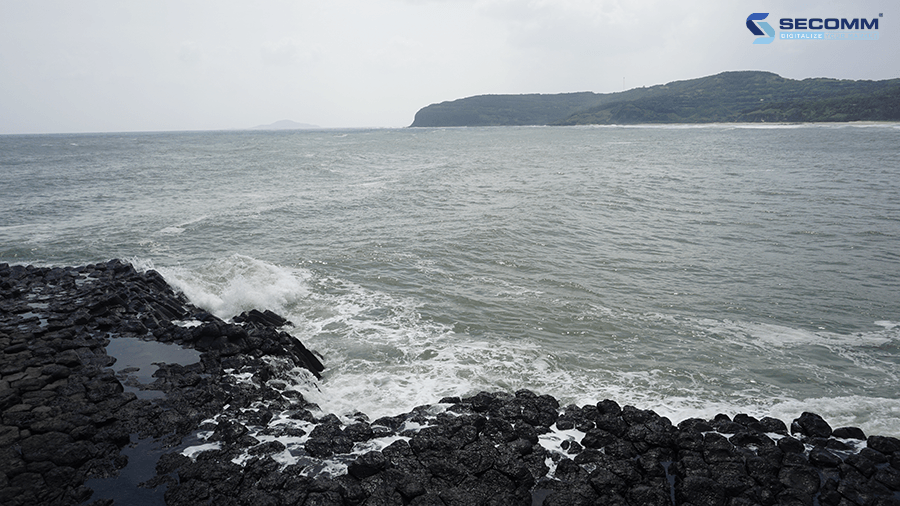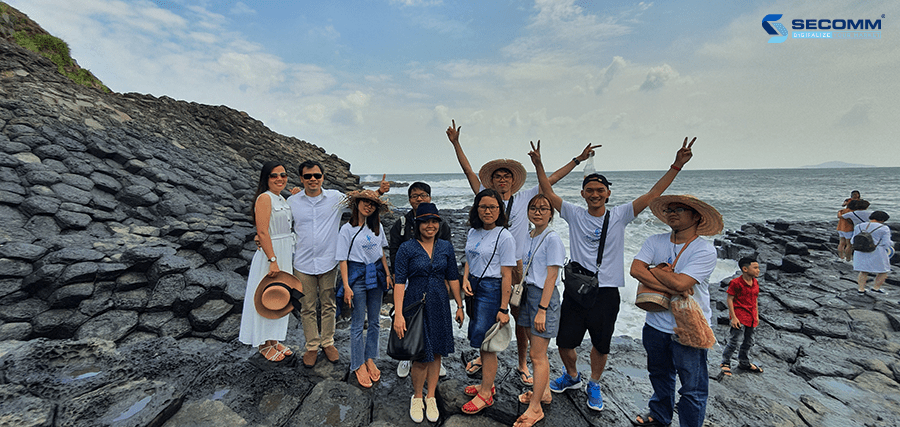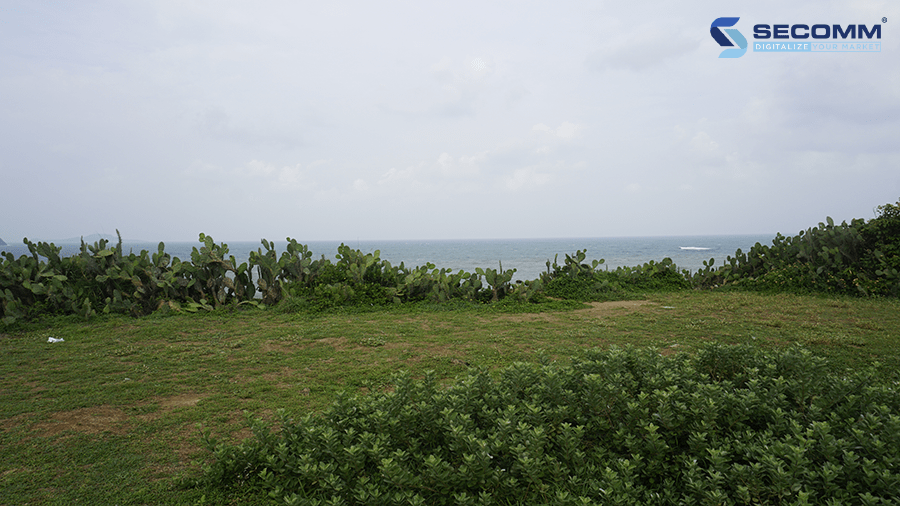 In the next stopping-place, all the Secommers chose to walk together at the famous coastal land that appeared in the film "Yellow flowers on the green grass".For ending the day-one-journey, we went to Nhan Tower in the evening. There was no particular expectation for that place, but its beauty truly caught our eyes. The tower looked mystic and fanciful under the warm light by night and was shining in the middle of the high land.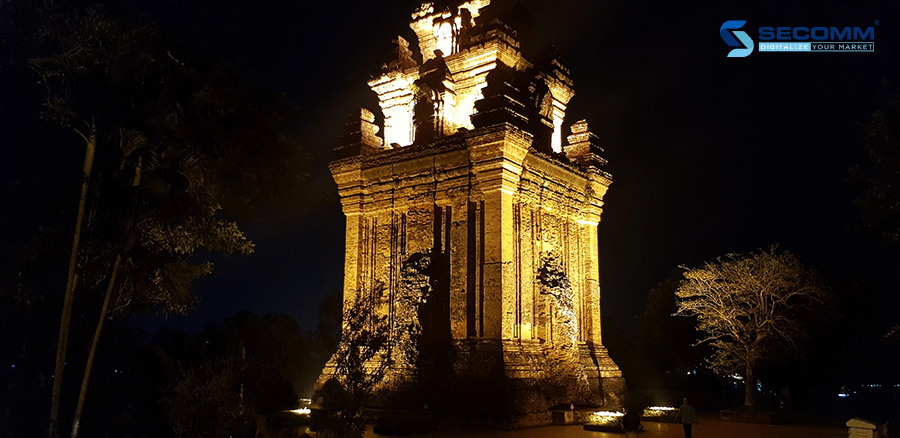 We went back to the hotel then joined an exciting SECOMM game show. It was a puzzle game for the three teams. However, what made it challenging to play was that the topic focused on everyday work and other areas of life.The atmosphere was getting more intense towards the end, and the winner finally came out to gain the worthy prize. Above all, the award could not be as crucial as the memorable moments we spent together.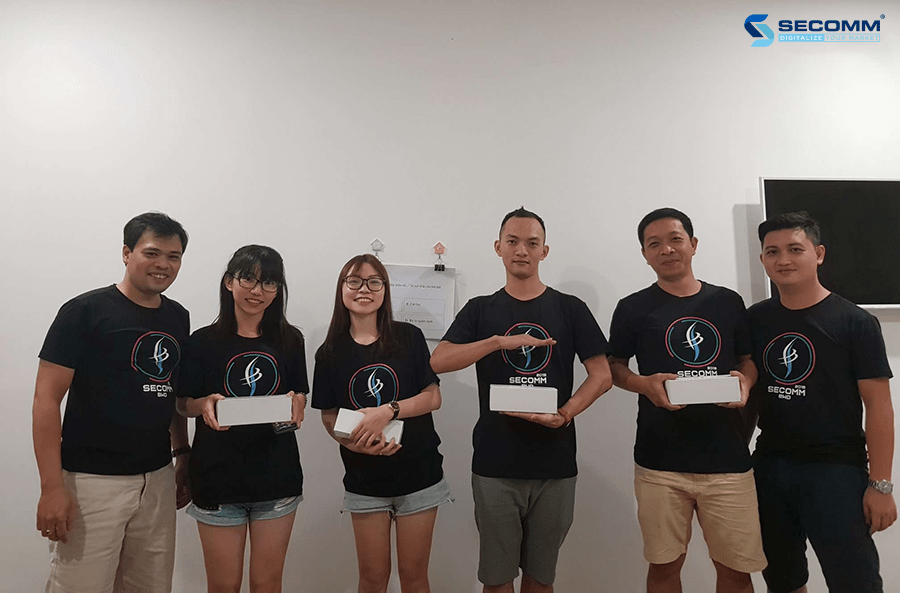 SECOMM Day 2
On the second day, we spent the whole morning discovering the easternmost of Vietnam – Dai Lanh Cape. Walking on a small path leading to the Cape with lots of stairs, we also caught Mon Beach's view. It was a small beach surrounded by mountains, white sand, and clear water. What a picturesque view!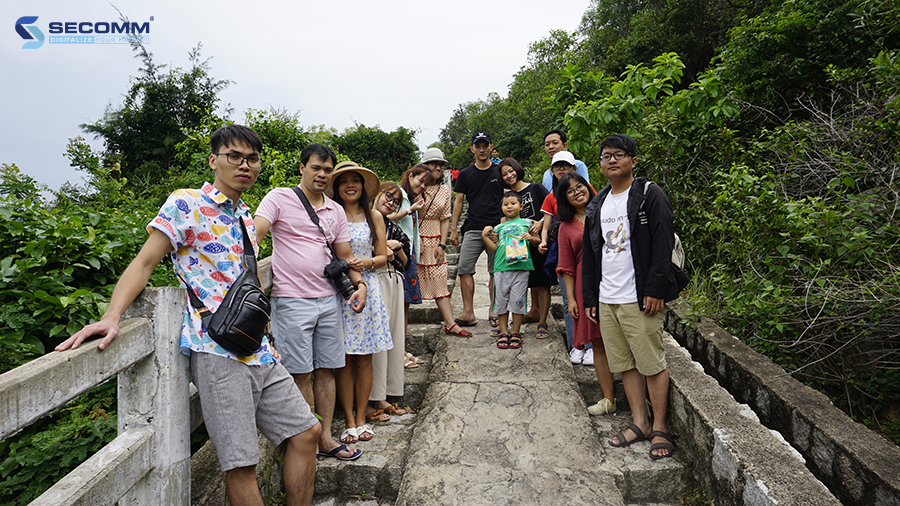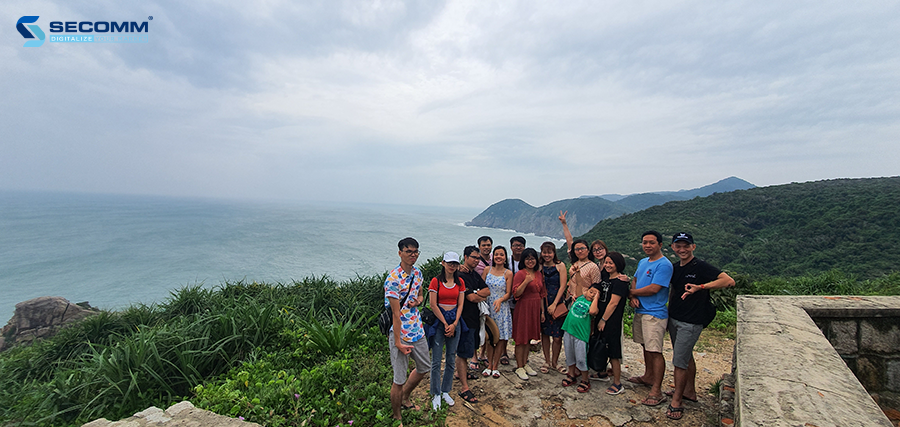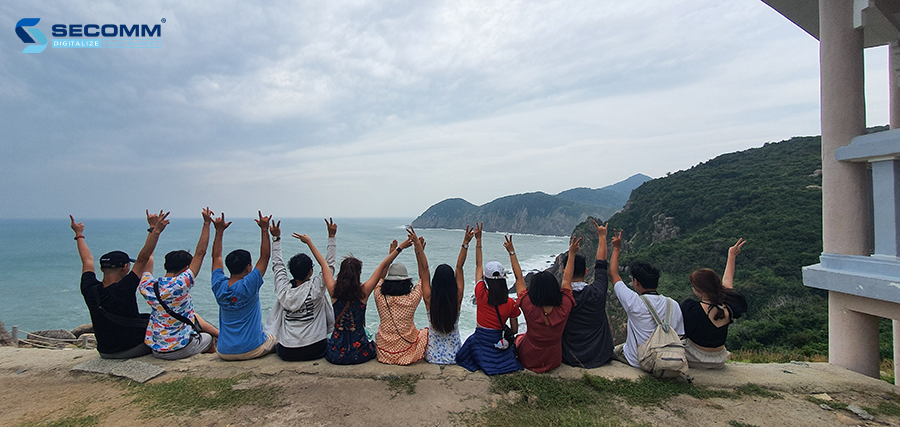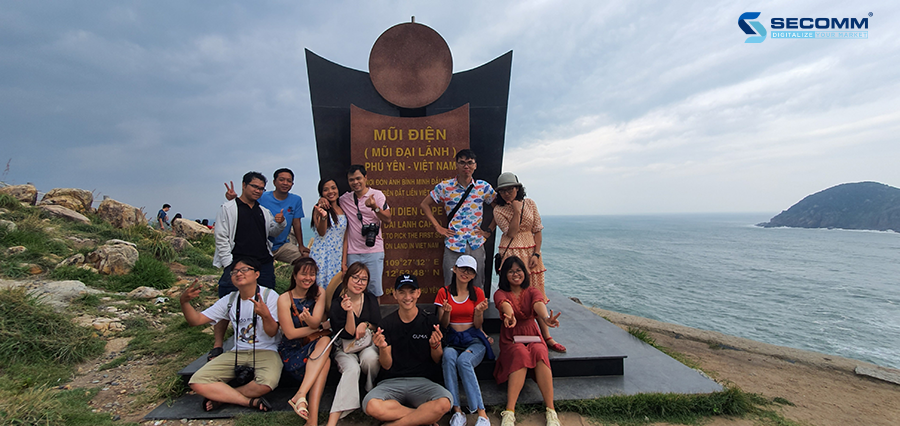 It was then lunchtime. We continued to drive to the eco-floating rafts at Vung Ro Bay to eat all kinds of seafood.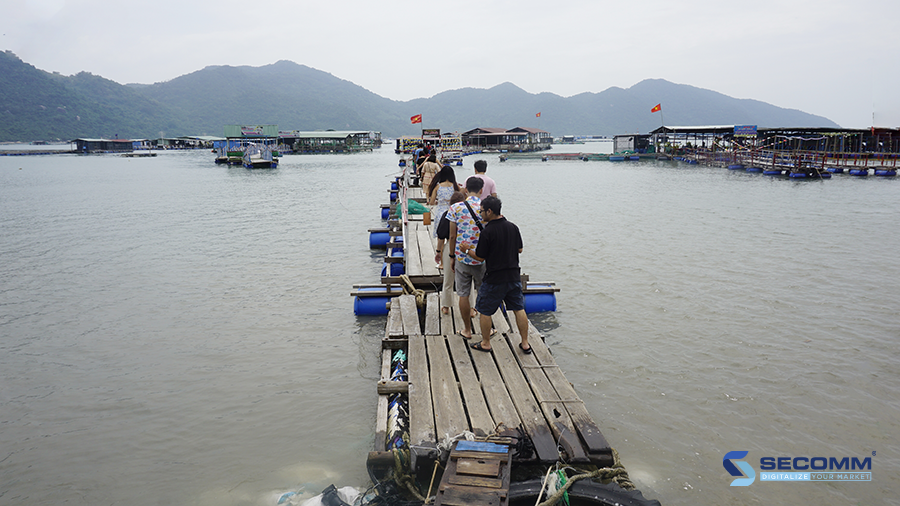 We traveled around the city at night and bought some souvenirs, then took time to relax and prepare for the flight back to Sai Gon the next morning.
Goodbye, Phu Yen, SECOMM will be back!