Along with the eCommerce market growth comes an increase in business demand for a separate eCommerce website system to maximize online business.
The platform's role in developing and operating an effective eCommerce website system is enormous because choosing the right platform will help businesses save time in building a team, saving system development costs, reaching potential customers, boosting sales, and seizing long-term sustainable development opportunities.
Among today's popular platforms such as Shopify, BigCommerce, WooCommerce, and others, Magento is widely regarded as the best platform for developing eCommerce websites, with over 186,000 websites in use worldwide.
What is Magento?
Magento is an open-source platform designed specifically for the eCommerce industry. In addition, Magento is the most challenging source code platform in the PHP programming language. As a result, Magento can handle a company's specialized needs in a constantly changing and evolving market like eCommerce.
Many major brands and corporations, including HP, Asus, Puma, and Walmart, have used Magento platforms. In addition, some famous brands in Vietnam use Magento websites, including CellphoneS, Vua Nem, Kids Plaza, Mobile Viet, and so on.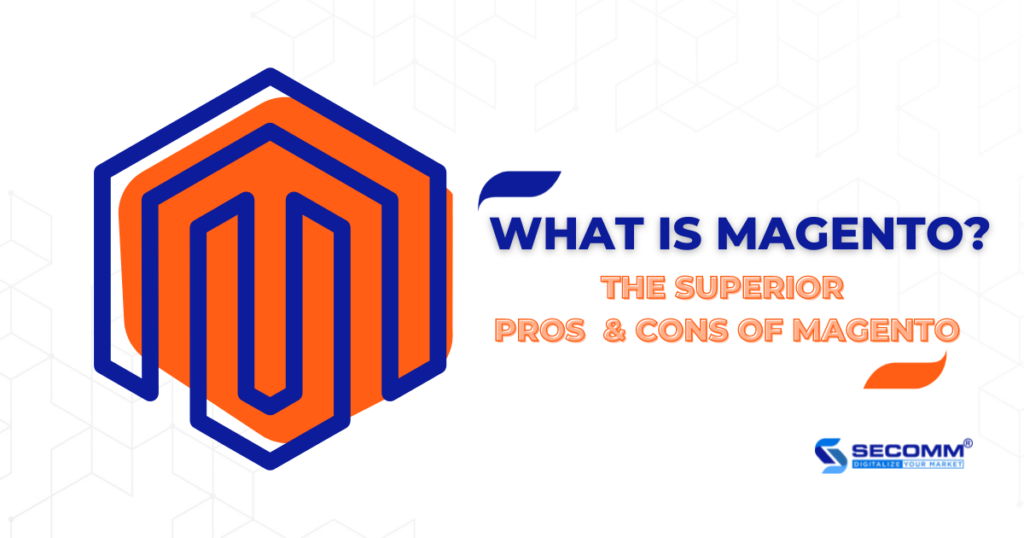 Classification
Magento currently offers two versions: Magento Open Source and Magento Commerce.
Magento Open Source
Magento Open Source was initially called Magento Community Edition, a free version of Magento. This version provides a "framework" to build eCommerce websites flexibly, so it is very popular with many businesses.
Some websites use Magento Open Source in Vietnam, such as Canifa, Kids Plaza, Bach Long Mobile, etc.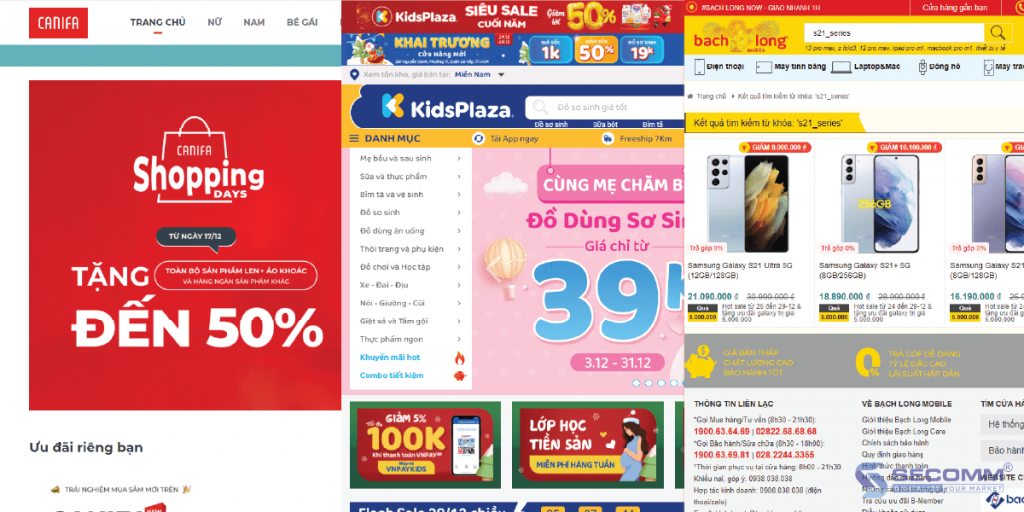 Magento Commerce
Magento Commerce was previously known as Magento Enterprise Edition. This version is appropriate for significant businesses that require a website system with complex functions.
In addition, this edition provides an on-premises or a hosted solution as a service (Magento Commerce Cloud), which aids in website performance. The minimum fee for using this version is $24,000 per year.
The brands using Magento Commerce in Vietnam are CGV, Bibo Mart, Rohto, etc.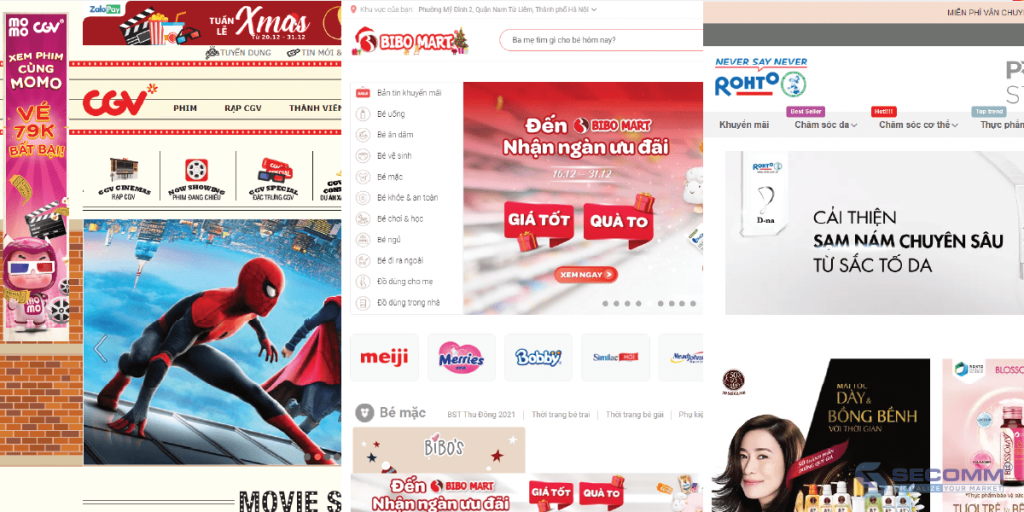 The Pros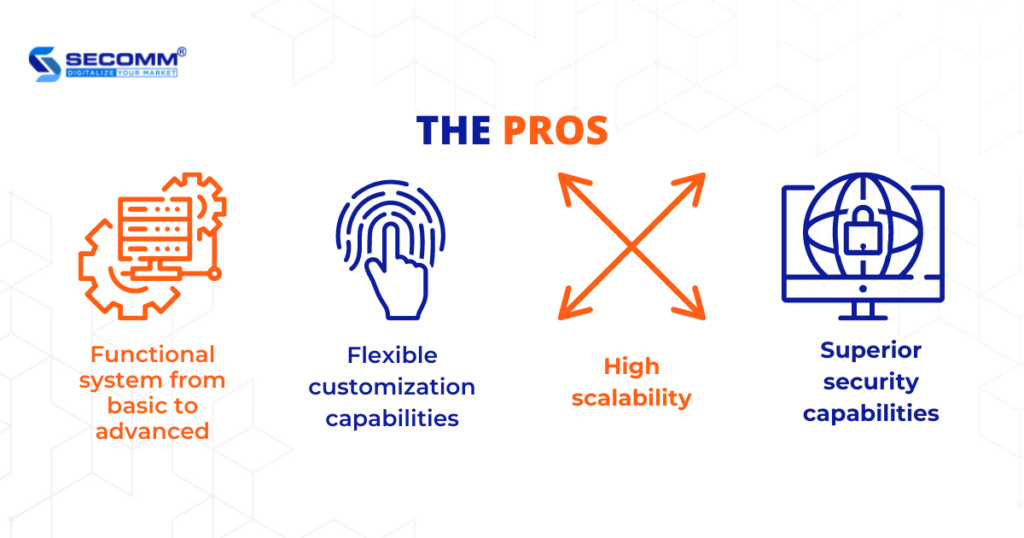 Functional systems from basic to advanced
Magento includes all of the features required for a complete eCommerce website, including category management, content management, sales management, marketing management, and customer management, as well as analysis and reporting. 
In addition, Magento owns many extensions with advanced features such as Headless Commerce, PWA (Progressive Web Apps), MSI (Multi-Source Inventory), ElasticSearch, etc to meet all eCommerce needs for businesses.
Furthermore, Magento has a global technical support community comprised of many experienced experts and professional development units to assist with meeting all business requirements.
Flexible customization capabilities
Magento possesses all the advantages of an open-source platform with flexible customization capabilities. Owning and controlling the entire source code, in particular, allows businesses to customize parts of the code in the system, easily update, or even develop new functions based on each business specificity.
High scalability
In addition to customizing, Magento also has very useful website scalability. Magento allows businesses to scale from one website to many websites, one store to many stores, but the management is still on the same system. Besides, Magento supports multi-language and currency conversion, helping businesses expand globally.
Superior security capabilities
Magento's high security is also an outstanding advantage, with the ability to control the system regularly, propose security solutions, improve security for administrators, and prevent bots or unauthorized malware, among other things. As a result, this platform assists businesses in reducing potential risks associated with the data and transaction processes.
The Cons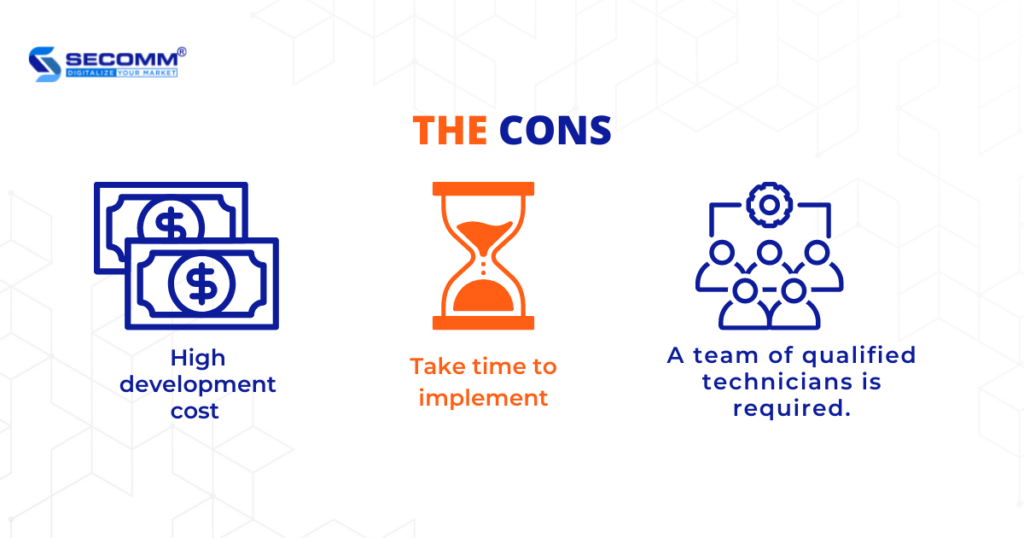 High development cost
The cost of owning a Magento website is high due to its many outstanding benefits, such as the functional system, customizability, scalability, and good security. However, depending on the system's complexity, a website built on the Magento platform costs between $10.000 and $100.000.
Take time to implement
A comprehensive Magento project requires implementation time ranging from 3 months to 1 year. A complete Magento project requires implementation time ranging from 3 months to 1 year. As a result, it slows down businesses' digital transformation processes and makes it difficult for them to keep up with competitors' development rates and market trends.
A team of qualified technicians is required
Businesses require a technical team with high expertise and experience with the Magento platform to build and operate an intensive eCommerce website system customized to the unique characteristics of each product and category.
As a whole, Magento is an eCommerce platform that is appropriate for all types of businesses, including startups, SMEs (small and medium enterprises), and large corporations. However, budget, time, and professional team issues have caused many SMEs businesses to be hesitant to use Magento to develop eCommerce websites. That is why Magento frequently be used in large corporations to build complex eCommerce systems.
Our company – SECOMM, has been partnering with many big enterprises such as An Nam Group (Vietnam), Jasnor (Australia), and Changi Airport Group (Singapore). As a result, we are aware of the challenges and worries firms face while developing an eCommerce website system. 
Contact SECOMM now for a free consultation on detailed eCommerce system development solutions!