In the context that the 4.0 era opens up an essential evolution for human society, data has become a priceless treasure of enterprises in researching objectives to implement business strategies comprehensively. It is also about time for businesses to admit a complete data digitization formula to optimize this process's benefits. Therefore, digitizing data becomes a mandatory transformation requirement that companies need to complete to adhere to modern market trends and the inevitable development era. Data digitization will be the core foundation for more extensive digital transformation layers in a more prolonged vision.
1. Complete preparation for the data digitization process
Data digitization is a data-transforming process from traditional paperwork to digital format databases. After digitization comes to completion, the database will be stored and managed by software or technology platforms, enhancing this data system's security and accessibility. This enhancement is an obligatory transformation requirement for traditional business models as most businesses face operational and management problems. At the same time, start-ups already can access new technologies and have a more modern changing mindset.
First things first, there are many difficulties in storing and preserving paper-printed documents. They are often bound to form in book-types with large sizes. Secondly, paperwork makes searching, synthesizing, and analyzing unnecessary time-consuming. Meanwhile, digital data sources can streamline the bulk of previous paperwork while still having enough digital space to store in the data systems. Those systems especially have many advantages about security and flexibility in supporting data analysis and research for business development strategies.
An essential data digitization process goes through 3 main stages: data classification, format conversion, storage, and management.
Data classification
To fully prepare for a digital data plan, businesses can start by sorting and sifting through document types according to digitalization objectives and strategies. Specifically, retailers can prioritize the data of products, inventory, customer information, or ordering reports. Besides, operating-oriented businesses may consider using internal data sources for in-house working and managing processes such as accounting data, factory data, operating records, and other related types.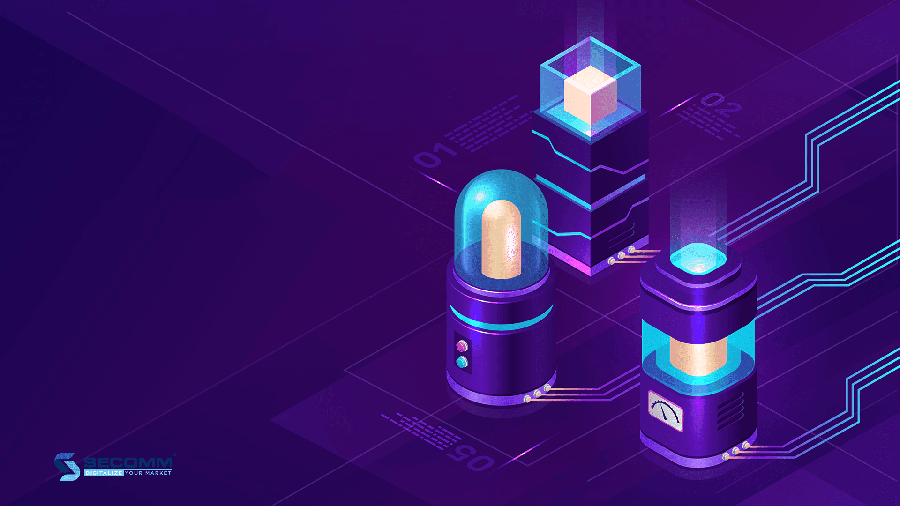 Format conversion for data digitization preparation
In the next conversion step, paper documents will be scanned and converted to image sources such as JPG, TIFF, GIF, PNG, RAW… With a much more improved budget, an organization can take advantage of more breakthrough technologies, namely AI, Machine Learning, Big Data… to digitize paper-printed data into editable formats. The data will then become streamlined and stored in data systems for the later exploiting and editing objectives.
Data storage and management
The benefits of digital data management systems are the minimization of storing space and cost, access time, operation, and management costs, simultaneously providing the optimization of security and data mining performance. These systems operate under two main requirements: the first is to store, the second is to support data access flexibly and quickly.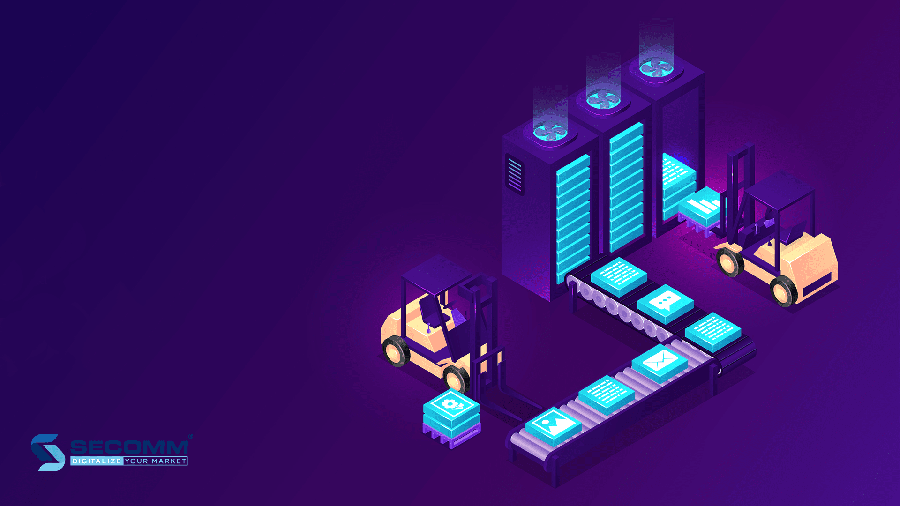 One of the essential tasks is to use the right technology at a particular milestone to optimize the process's quality and time. When matching both the above requirements, businesses no longer need to worry about the budget-exceeds anymore.
2. The role of digital data management systems
Solutions for data digitization processes will be much more comprehensive by using digital data management systems tailored to the data storage and access needs. Businesses also easily use data for business research and development objectives, improve products, service quality, or produce brand-new products and services to meet customer demands. Essentially, digital data management systems can:
Ensure data integrity. Digital data systems are a complete alternative to physical document storage spaces (paperwork, shelves, archives, etc.). This solution will reduce the previous cumbersome data-types while restricting the loss, fragmentation, or data damage.
Make information more proactive. Data migration to digital systems keeps it available for mining and fast retrieval of analytical, research, and statistical reports. Data will no longer be limited, but on the contrary, businesses can access it anytime, anywhere.
Minimize seeking-time. Modern and innovative management systems also allow multiple users to access information simultaneously, ensuring the smoothness and seamlessness of business processes.
One of the most popular digital data management platforms is ERP systems. ERP contributes to being an entire enterprise management system capable of using data as a business operation resource.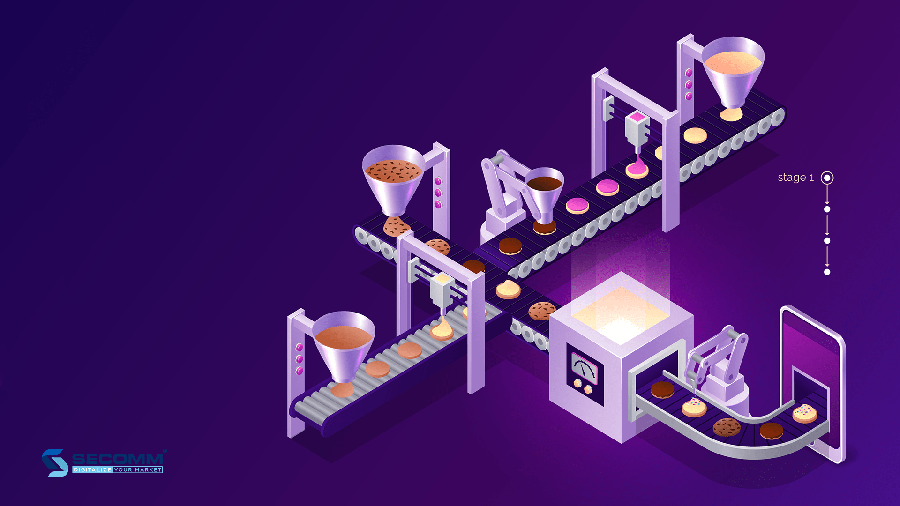 In particular, ERP creates a high-logical storage arrangement for all business departments to develop the ability to seamlessly and quickly access, usage, and exploit information. However, ERP is a comprehensive transformation that requires businesses to accept innovation significantly and reform the traditional operating model.
3. Typical case studies of data digitization
Data digitization can also be effectively applied in national public services, forming e-government to transform the traditional administrative environment's working process. E-government creation brings a massive advantage for both the government and the citizens when managerial procedures become faster and more flexible.
Also, information and data sources in the electronic management environment are more secure, safe, and transparent. A typical example of this strength is the blockchain application in managing the e-tax system of an enterprise. Blockchain possesses a significant advantage in data security, and value-added tax transactions are also real-time done quickly, minimizing fraud and tax evasion.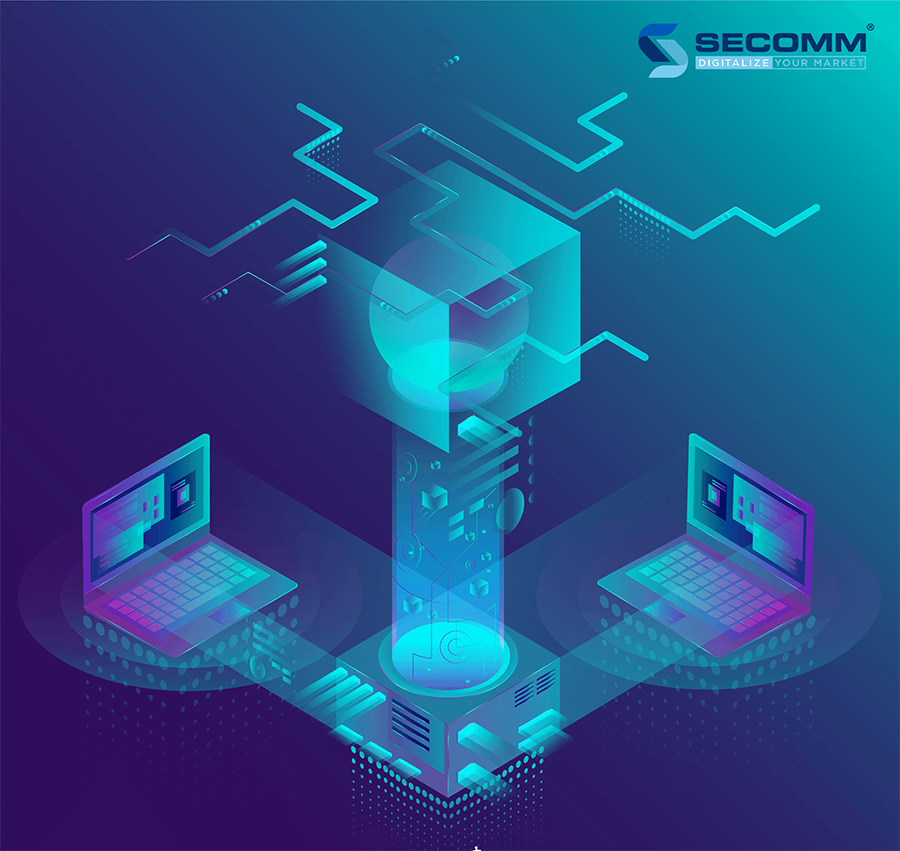 Another data digitization case study is the accelerated development of retail technology applications by Saigon Co.op. With the most astounding purpose of optimizing the customer experience, this retailer aims to partner with leading technology businesses to create a digital shopping space.
As a result, the cooperation with Momo wallet has got implementation, and the brand has become the principal e-payment method in supermarkets. The combination with the Grab delivery system is also an essential breakthrough, promising GrabExpress freight forwarding services and food delivery GrabFood applied to the entire structure of Co.opmart, Co.opXtra in Ho Chi Minh City.
However, these successful case studies in typical pioneers' digitization process do not mean that formula will bring absolute success for almost all businesses. Data digitization strategies mostly depend on external factors. They are even contingent on business demands. That is the reason why companies need to tailor standard processes and systems before conducting data digitization.
Digital transformation is an essential process of multiple scales, in which digitization is only a small layer. However, this layer is a critical core value of the whole digital transformation process.
Data digitization gives businesses many significant advantages to meet the digital transformation process's basic requirements, converting the format of data platforms. Forms of storing and managing data are also quite diverse, and businesses can choose the right way to manage their digital data sources. However, technology is not the main factor for success, so is multiple platforms usage. Considering the correct strategies, data systems based on appropriate technology platforms will lead businesses closer to expected results.