Grocery eCommerce is a trend in eCommerce that allows customers to buy goods online. This is regarded as the leading industry in the eCommerce market, particularly in Vietnam. According to an iPrice report, when people began staying at home to avoid the Covid-19 epidemic, traffic to websites specializing in the grocery business increased 45% faster than before. This trend remained stable after the social distancing was reduced, increasing by 10% at the end of the year. Online grocery is the only category that has seen consistent growth throughout the pandemic, with search demand continuing to rise.
There are some popular grocery eCommerce websites in Vietnam can be mentioned as:
Bach Hoa Xanh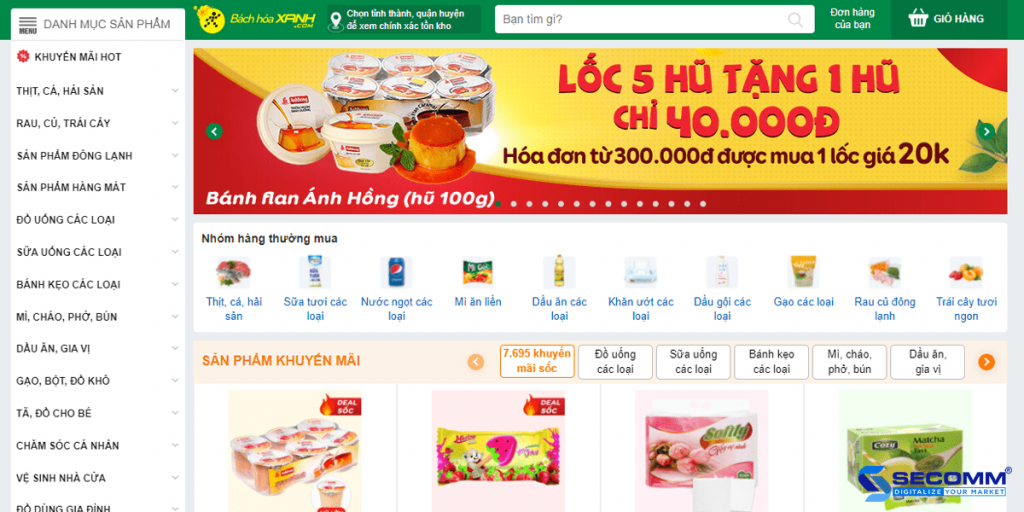 Bach Hoa Xanh is one of the most popular grocery store chain owned by Mobile World Joint Stock Company that specializes in selling fresh food and necessities. Bach Hoa Xanh currently operates nearly 2,000 stores in the South, East, and South Central provinces. This is the most visited website in the top five most visited websites in the Vietnam market, behind only the top four eCommerce platforms today, namely Shopee, Lazada, Tiki, and Sendo (According to iPrice).
– Website: https://www.bachhoaxanh.com/ 
– Traffic: 1.1M/month
WinMart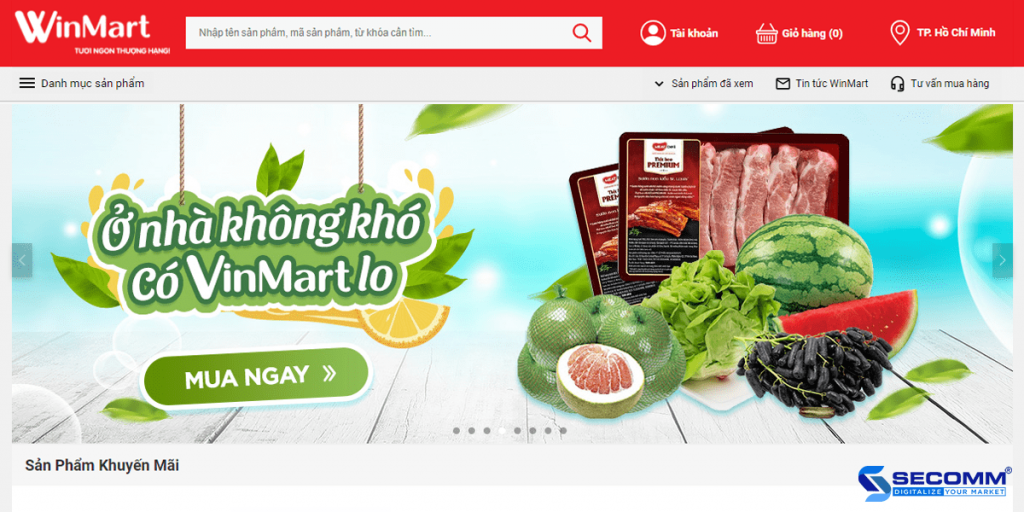 WinMart is a supermarket system and grocery store chain purchased by Masan Group from Vingroup. This brand was more commonly known as Vinmart at that time.
– Website: https://winmart.vn/
-Traffic: 209.5K/month
Organica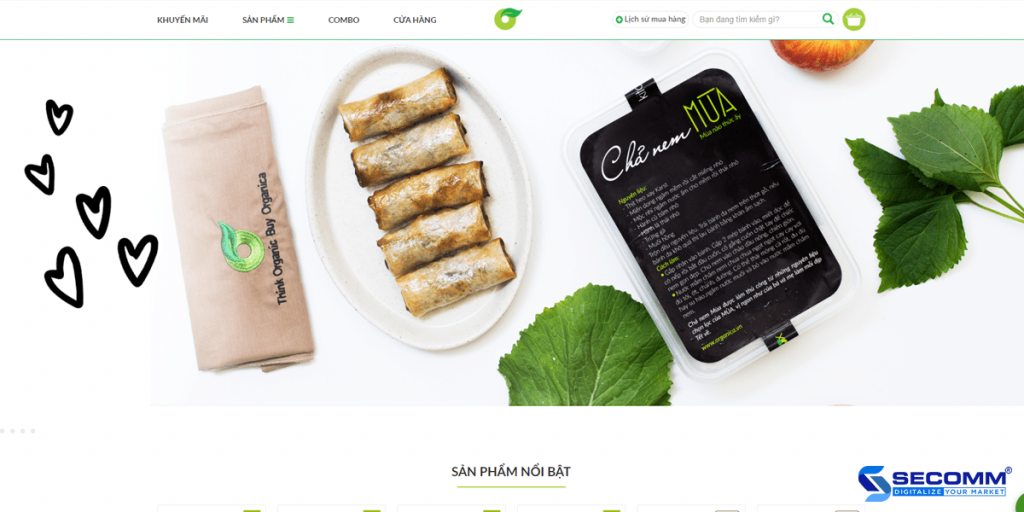 Organica is a natural and non-GMO certified organic food development and distribution system.
– Website: https://www.organica.vn/ 
– Traffic: 27.2K/month
Farmer's Market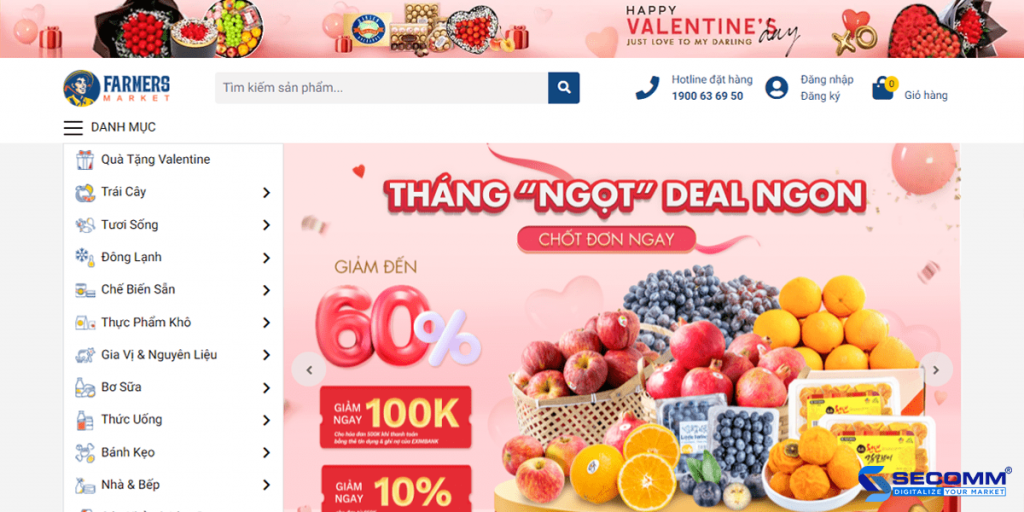 Farmer's Market is a fresh food chain store brand managed by LARIA Trading Co., Ltd. To provide a seamless shopping experience O2O (online to offline), the company has built an omni-channel retail system  serving over 4,000 customers daily.
– Website: https://farmersmarket.vn/ 
– Traffic: 17.5K/month
Annam Gourmet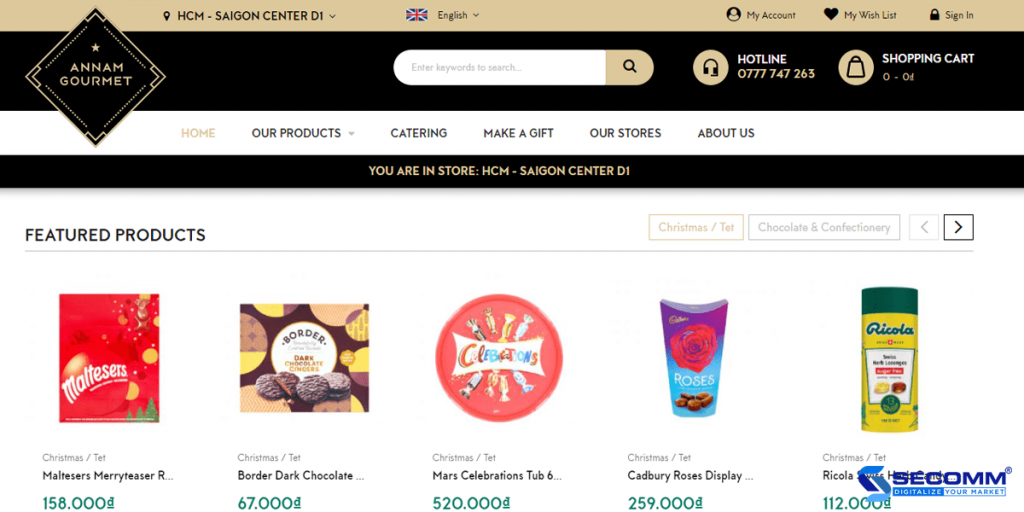 Annam Gourmet arose from the two Annam Group founders' deep love of European cuisine. Annam Gourmet chain stores have been successfully operating in the Vietnamese market for over 20 years, offering high-quality imported product lines such as high-end food, wine, beverages, and cosmetics.
– Website: https://shop.annam-gourmet.com/ 
-Traffic: 8.7K/month
Grocery eCommerce Solutions
With a 200% annual growth rate, the future potential of grocery eCommerce in the Vietnamese market is undeniable (according to Statista). There are numerous opportunities in the eGrocery industry. Recently, many challenges have arisen, necessitating careful consideration of tactics by business managers in order to take the most effective steps.
The eGrocery businesses have opportunities and challenges, requiring business managers to consider tactics to take the most effective steps. Finding a partner is tricky and building an in-house team is tough. Businesses must incur significant opportunity costs and time to reach the goal.
Our company – SECOMM has been partnering with many big enterprises such as An Nam Group (Vietnam), Jasnor (Australia), and Changi Airport Group (Singapore). We are aware of the challenges and worries faced by firms while developing an e-commerce website system.
Get in touch with us now for FREE eCommerce consultancy and solutions in eGrocery businesses.