As new UI/UX design trends emerge, designers must stay up-to-date to create the most engaging and user-friendly interfaces for businesses. UI/UX design plays a vital role in crafting excellent user experiences and improving online business efficiency. 
In this article, SECOMM will discuss the latest UI/UX design trends for the year 2023
What is UI/UX design?
User Interface (UI) and User Experience (UX) are often regarded as two interrelated aspects when it comes to designing interfaces for any online product or service, especially in the case of eCommerce websites.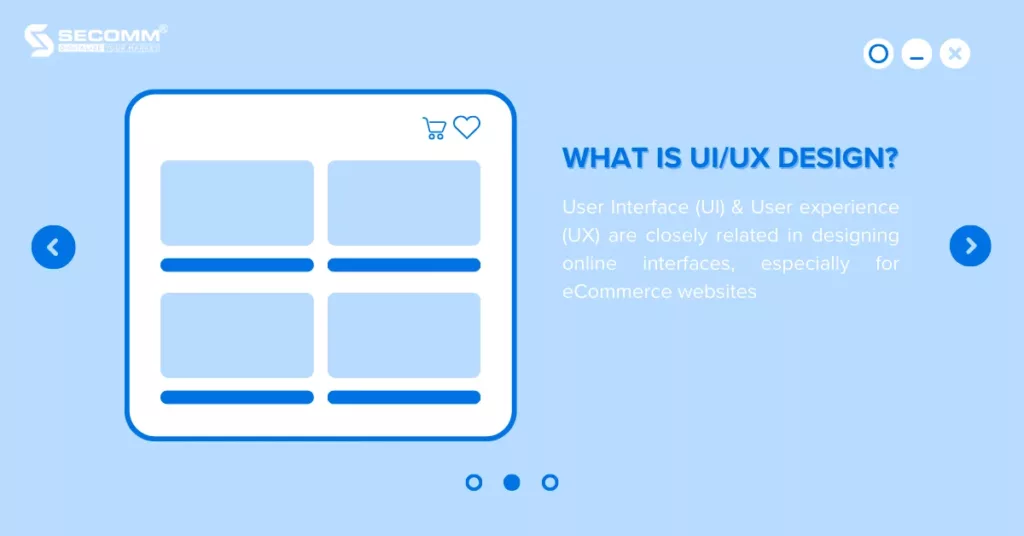 UI design encompasses the creation of various elements like call-to-action buttons, navigation bars, charts, and images, all based on choices of colors, layouts, fonts, and more, to craft an intuitive, appealing, and visually engaging user interface. In design, UI serves as a means to convey messages from businesses and brands to their users.
On the other hand, User Experience (UX) involves the process of shaping the overall experience for users during their interaction with a product or service. This encompasses meeting user requirements for ease of use and functionality, strategizing and structuring information, designing interaction workflows, and assessing effectiveness through research on user habits and behaviors within eCommerce websites.
The role of UI/UX design in eCommerce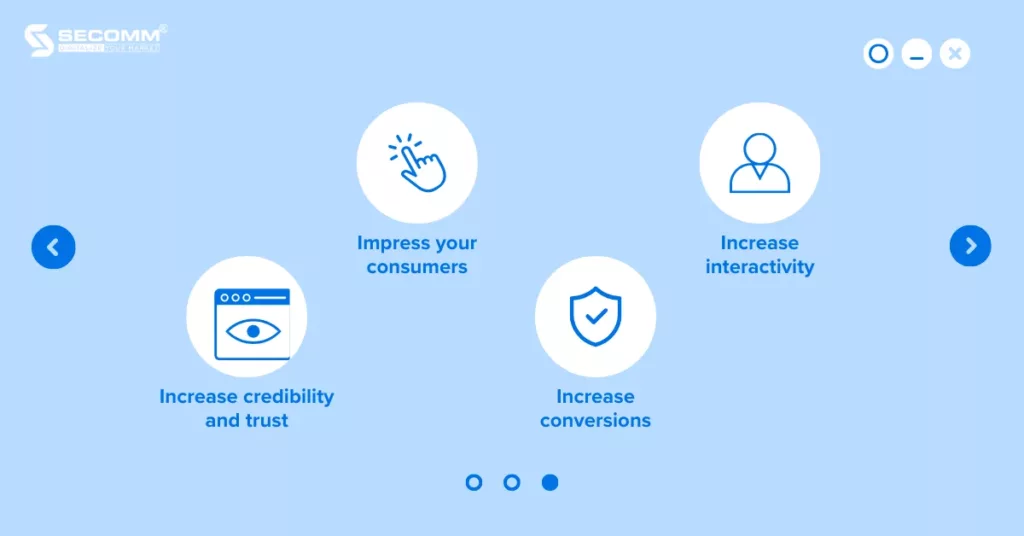 Impress your consumers
Expertly crafted UI/UX design can leave a lasting impact on users when they visit your eCommerce website. In the highly competitive eCommerce landscape, a remarkable UI/UX design can set your business apart and create a distinctive identity among market rivals.
Increase interactivity
Effective UI/UX design can help you enhance your interaction capabilities with consumers. For example, creating social media sharing buttons, user reviews, and intuitive search tools can streamline the customer's journey to products and more.
Increase credibility and trust
A professional UI/UX design helps you establish trust with customers and cultivate a positive brand image. By offering clear security information, SSL certificates, and secure payment procedures, you can instill confidence in customers while mitigating the risks of personal data breaches and financial fraud.
Increase conversions
Starting with an investment in UI/UX design helps convert potential customers into actual customers. Through data analysis and user feedback, businesses can gain a deeper understanding of customer behavior and make interface adjustments to improve the user experience and overall business performance.
Related article: The 10 biggest eCommerce trends set to dominate in 2023
Top 10 UI/UX design trends
Dark Mode
Although the Dark Mode design trend isn't new to website developers, it continues to be popular in 2023. The option to switch between light and dark modes offers users more flexibility when visiting an eCommerce website. Dark Mode enhances the browsing experience, especially for users who spend extended hours in front of screens. Furthermore, it can contribute to saving battery life on mobile devices or screens equipped with OLED displays.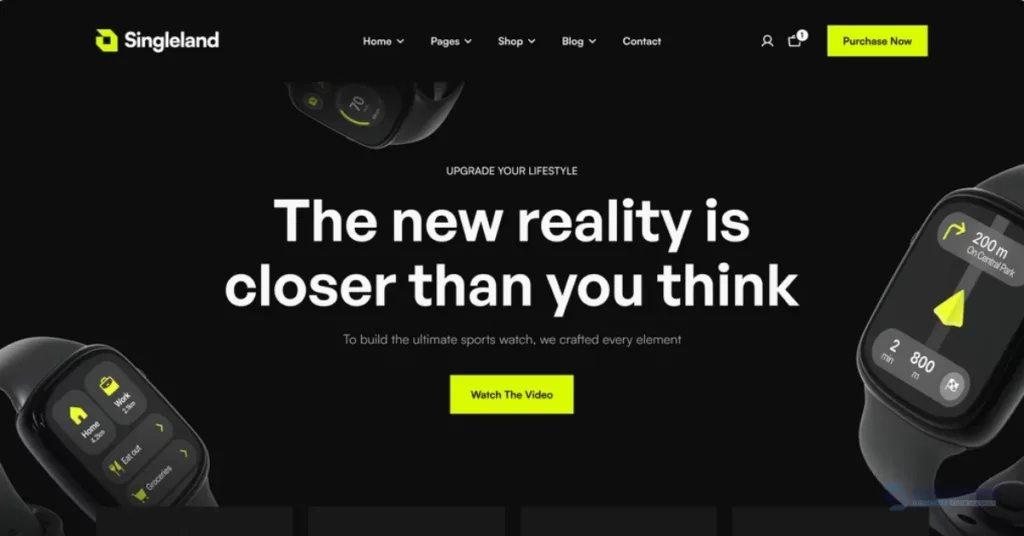 3D Design
The 3D design trend is gaining more popularity in UI/UX design. 3D elements bring depth and realism to website interfaces, making them visually appealing and improving user interaction. UI/UX designers frequently utilize 3D elements for website components like CTA buttons, icons, banners, and backgrounds, or employ 3D animations for feedback and transition effects, creating a more engaging user experience that fosters a visual connection with users.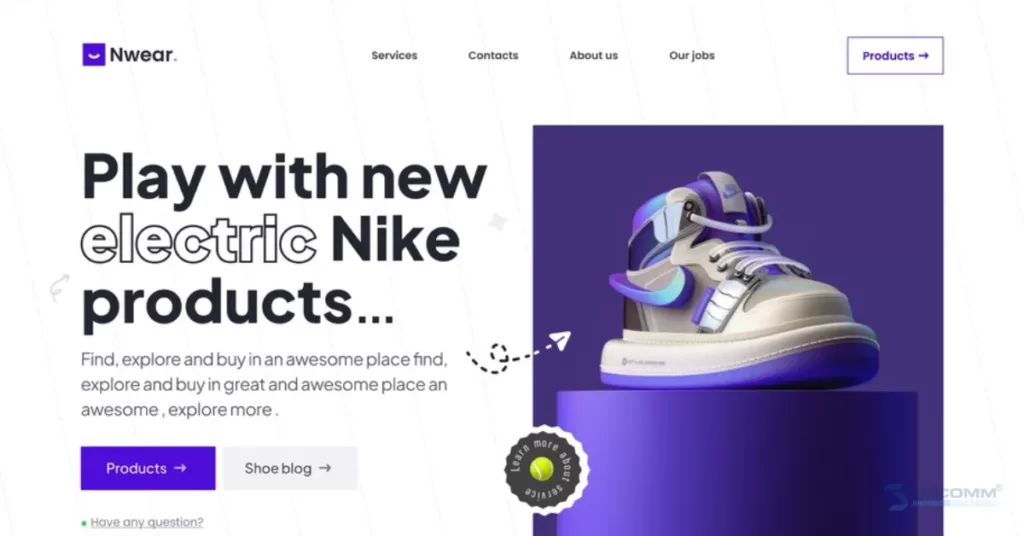 Neomorphism
Neumorphism is a design trend that blends aspects of both skeuomorphism and flat design. It creates a 3D effect by using shadow and highlight effects to achieve a sleek, modern look for websites. However, UI/UX designers must be cautious not to overuse neumorphism, as it can result in a cluttered, confusing interface or create effects contrary to what a business intends to convey.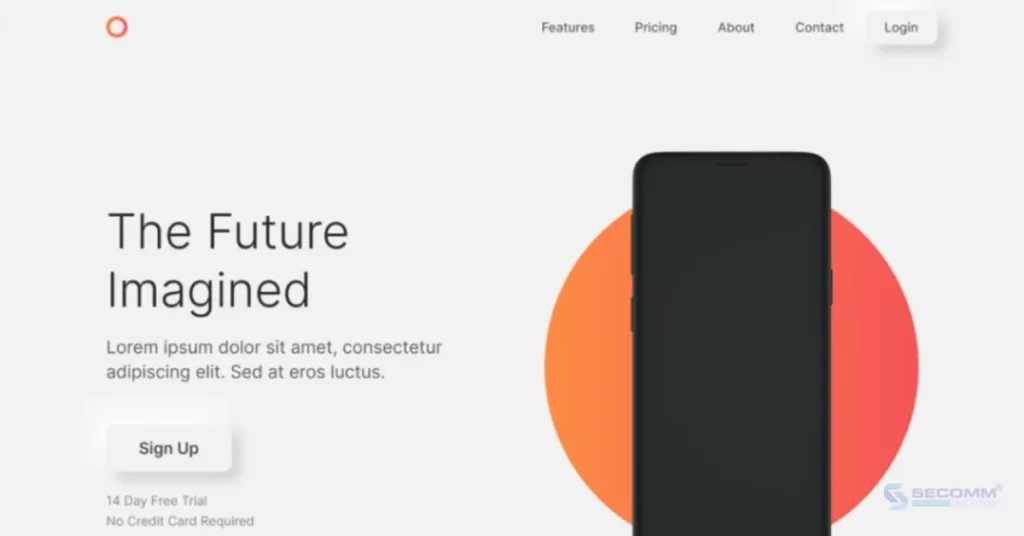 Modern Minimalism
Modern Minimalism represents a UI/UX design trend that centers on crafting straightforward, user-friendly interfaces by removing extraneous elements and highlighting vital content. This style combines simplicity with modernity, providing users with a refined and user-friendly experience. The main challenge in implementing Modern Minimalism is finding the balance between simplicity and aesthetics, ensuring that the design remains both visually appealing and easy for users to navigate.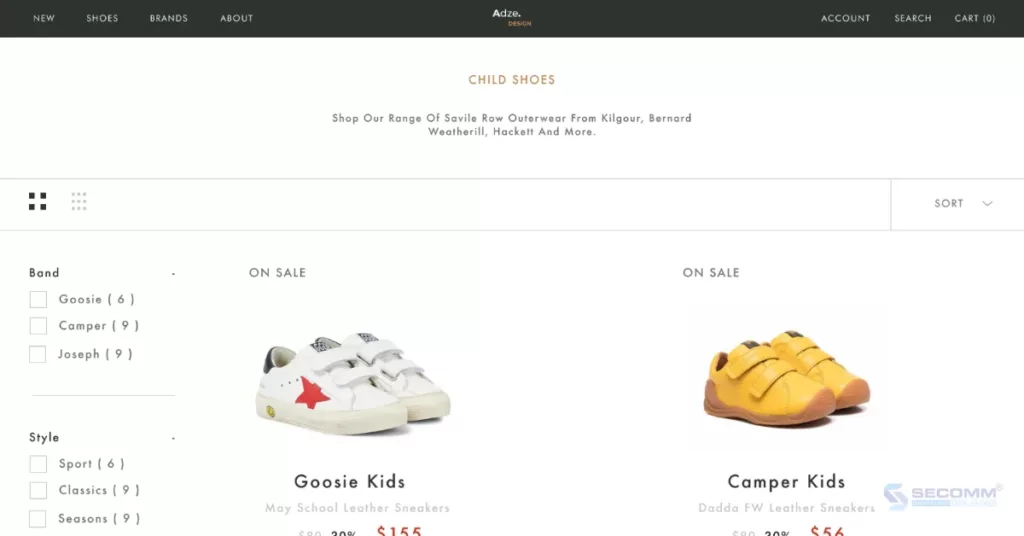 Dynamic Gradient
Dynamic Gradient is a design trend that produces color gradient effects that adapt according to user interactions or the time of day. It can offer users a more personalized and sophisticated experience. However, when implementing Dynamic Gradient in UI/UX design, it's crucial for designers to strike a balance so that color intensity doesn't become overpowering and doesn't compromise readability.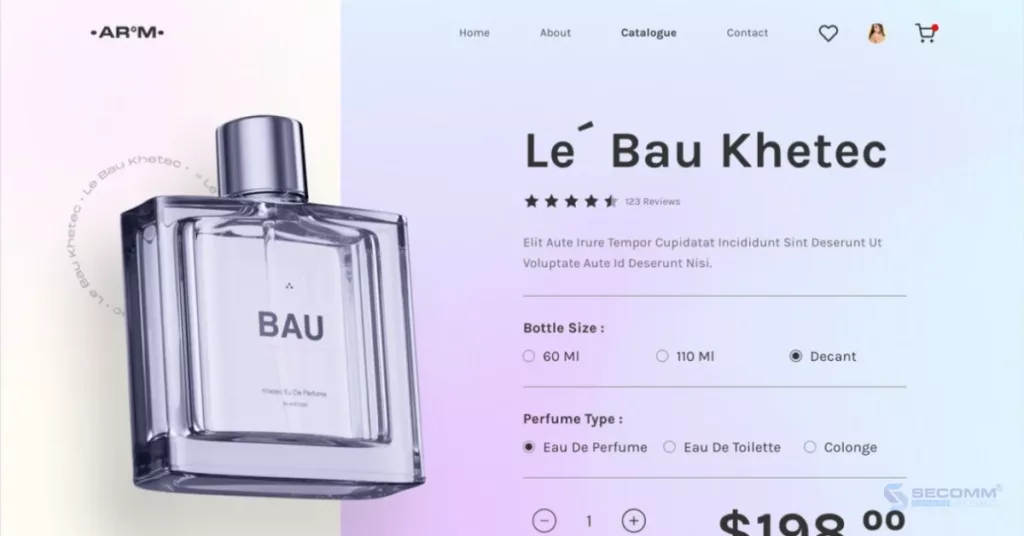 Voice Interface
Voice Interface represents a UI/UX design trend where users can interact with an eCommerce website system using voice commands rather than traditional input methods such as keyboards, mice, or touchscreens. Voice Interface employs voice recognition technology to comprehend and respond to user commands, requests, or queries. In UI/UX design, Voice Interface introduces a fresh and user-friendly mode of interaction, thereby unlocking a plethora of opportunities for tailoring the user experience and delivering personalized services.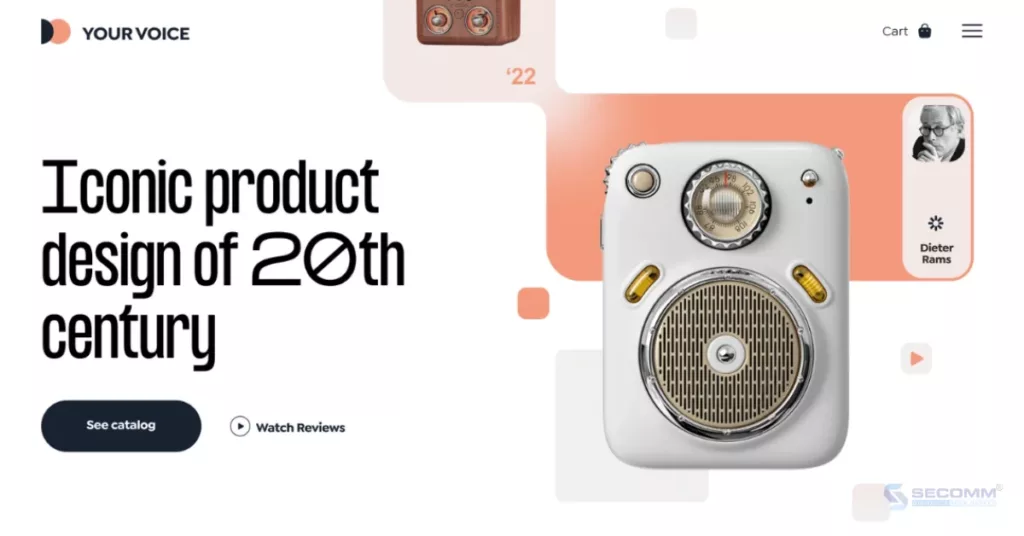 Micro-interactions
Micro-interactions are a design style that incorporates small elements, including subtle animations, specific sound effects, image responses to user actions or voice commands, and more, to create an engaging experience and enhance interaction on a website. Micro-interactions can also help guide users through the website interface effortlessly. When applying Micro-interactions, UI/UX designers need to ensure they won't distract or annoy users.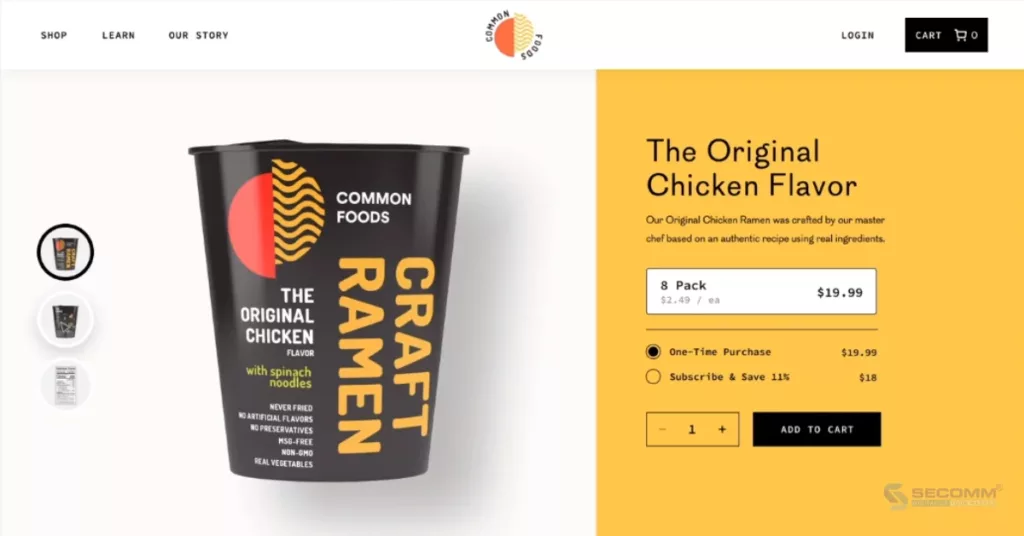 Thực tế tăng cường (AR)
Augmented reality (AR) is becoming increasingly popular in the UI/UX design community, especially in eCommerce websites related to technology, interior design, cosmetics, gaming, and more. AR allows users to interact with products/services as if they were in the real world, bridging the gap between online and offline shopping. However, due to its advanced technology, AR can sometimes pose challenges for older or less tech-savvy customers. Therefore, when designing the UI/UX, businesses must ensure that AR elements are intuitive and user-friendly.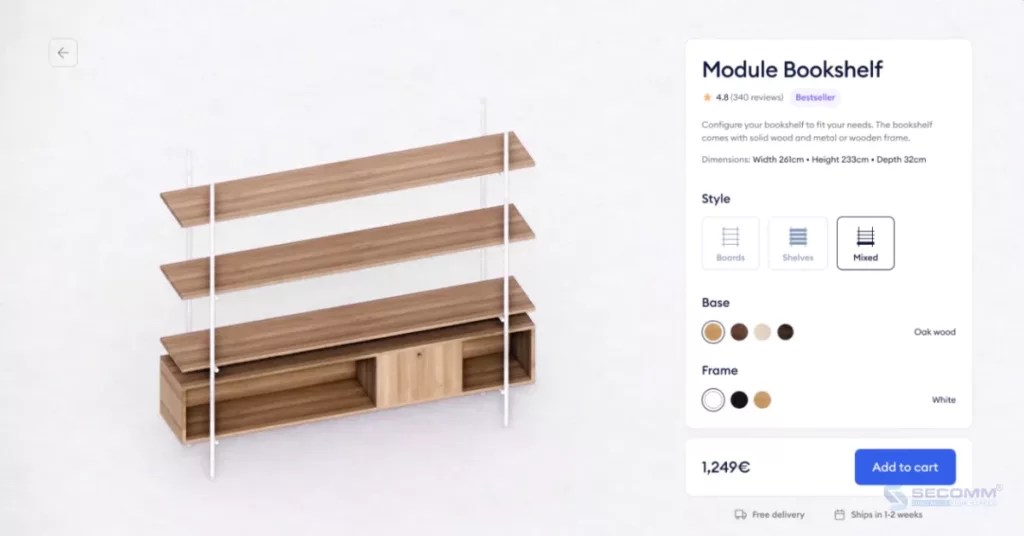 Asymmetric Layouts
Asymmetric Layouts is a UI/UX design trend where elements and components aren't arranged in the traditional symmetrical structure. Instead, elements are placed asymmetrically and inconsistently, creating a sense of balance and noticeable uniqueness in the design. 
The strength of Asymmetric Layouts lies in their ability to capture users' attention and create a distinctive experience through images and emphasis on essential content. However, when using Asymmetric Layouts, it's essential to consider ensuring that the eCommerce website interface remains user-friendly, easy to navigate and maintains its aesthetic appeal.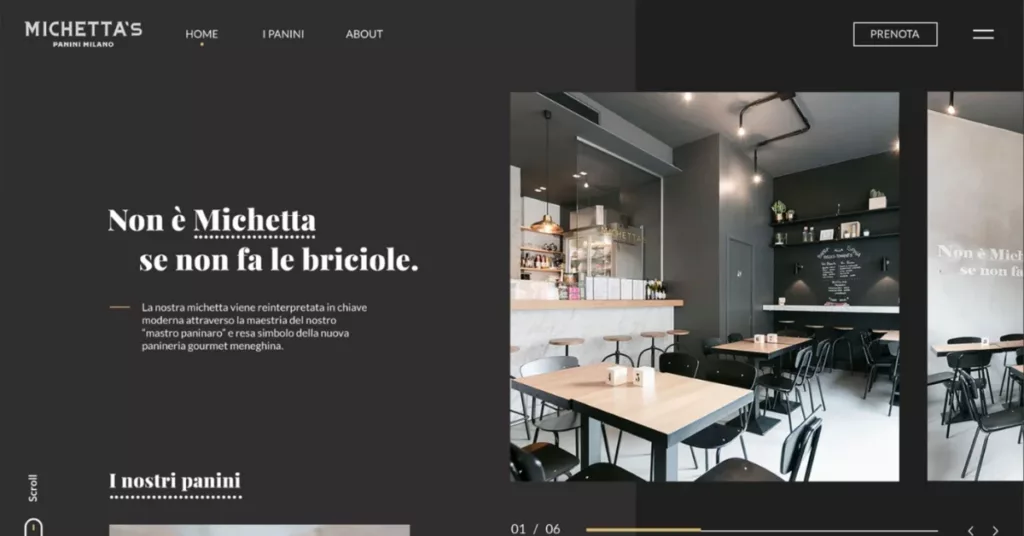 Data Visualization
Data Visualization is a design trend that involves presenting complex data in a clear and visual manner using graphs, charts, and images. In UI/UX design, Data Visualization is used to transform intricate information into engaging visuals, simplifying data comprehension and interaction for users.
Therefore, when incorporating Data Visualization into UI/UX design, it's essential to carefully choose appropriate data representation methods, utilize colors and graphical elements effectively, and ensure information is conveyed clearly and attractively.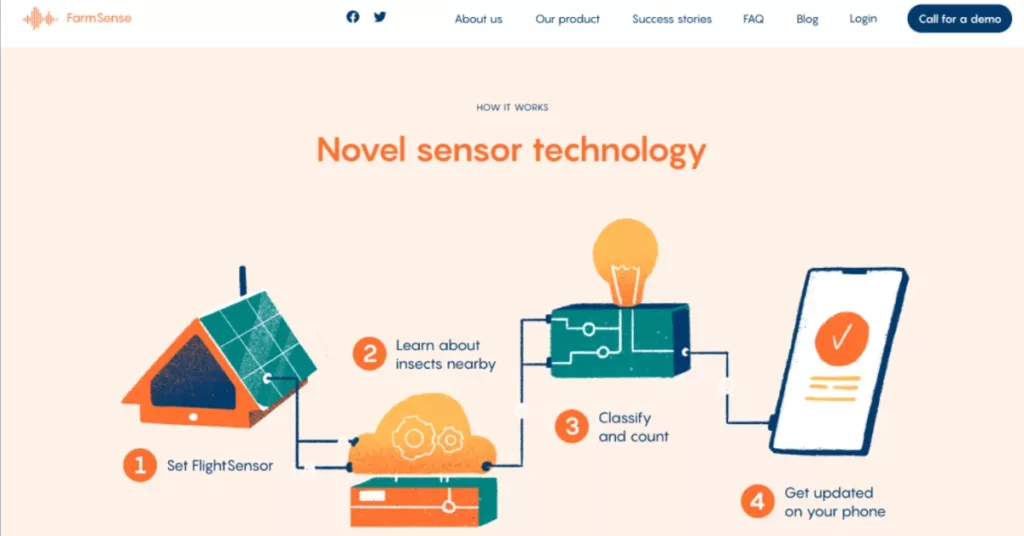 Those are the top 10 UI/UX design trends for eCommerce website in 2023. We hope that the valuable information in this blog will help you choose your best-fit style that conveys your brand's essence.
Contact us now or call directly to the SECOMM hotline at (028) 7108 9908 for eCommerce consulting and implementation.