Fashion eCommerce is growing increasingly influential, particularly in markets with a young population, such as Vietnam, where demand for fashion and lifestyle is diversified.
Recognising this, several fashion brands have begun developing their own eCommerce websites to join this lucrative business swiftly.
1. Coolmate 
Coolmate is a men's fashion business started in 2019. With a D2C eCommerce strategy as the centre for business development, after only 2 years of implementation, Coolmate had a successful capital call on Sharktank with Nguyen Hoa Binh for 500,000 USD. By 2021, Coolmate's sales may reach VND 139 billion, an increase of 3.5 times compared to 2020, setting the 2022 revenue expectation at 440 billion.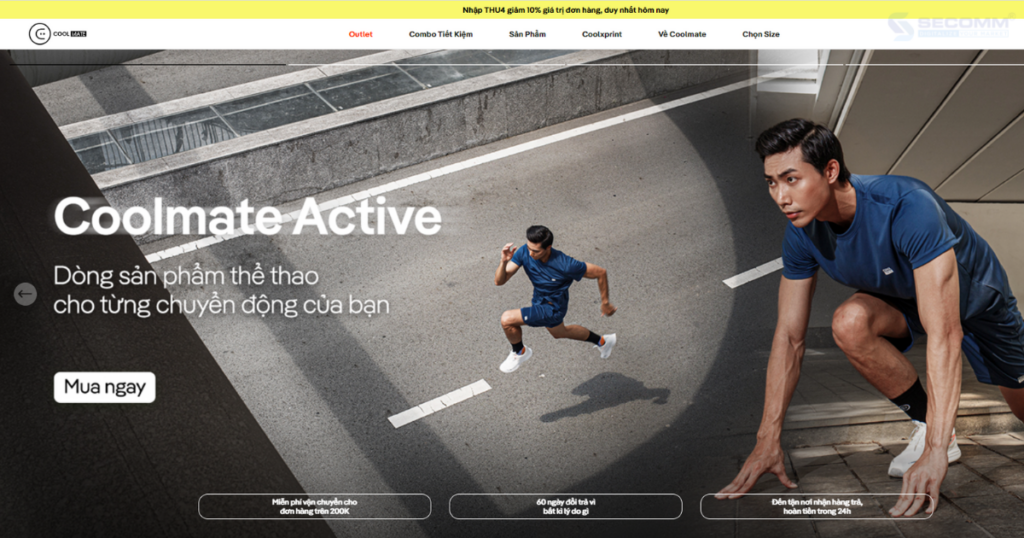 2. Hải Triều
Hai Trieu, which was founded in 1991, has over 30 years of expertise in the watch industry. To adapt to the changing industry and consumers, Hai Trieu has incorporated an eCommerce strategy into its business model with the objective of becoming a dominant watch retailer in Vietnam. Hai Trieu's eCommerce website has received over 1 million monthly visits and is ranked among the top sites in the fashion eCommerce industry in Vietnam. (according to iPrice).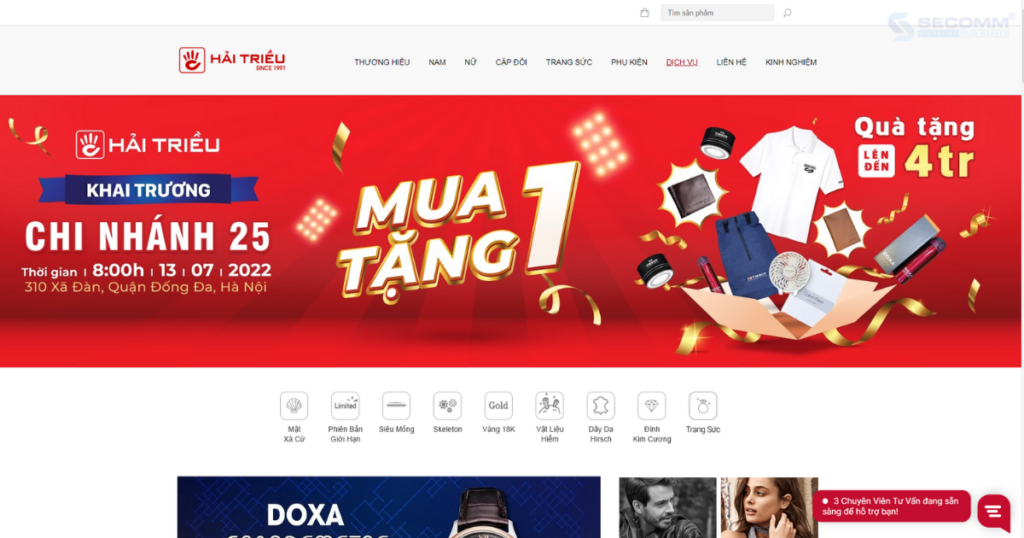 3. PNJ
The official name of PNJ is Phu Nhuan Jewelry Joint Stock Company, which was founded in 1988. PNJ has spent a long time developing a fashion eCommerce website to apply the omnichannel sales strategy. Because of the early adoption of eCommerce, PNJ has surmounted the tumultuous year of 2021 with net sales of over VND 19,547 billion, an increase of 12% over 2020.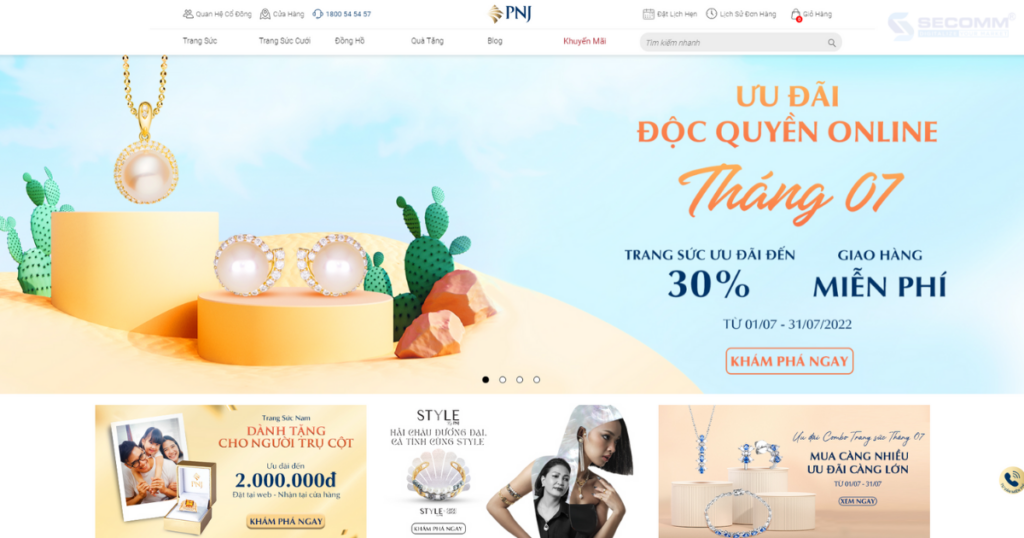 4. Juno 
Founded in 2005, Juno is a brand known for its line of women's fashion shoes and bags. Juno saw the enormous potential of the e-commerce sector and invested early in technologies to make the online company more efficient. As a result, the eCommerce website of Juno is currently the highest-visited website in the fashion line of shoes and bags in Vietnam.
Juno has usually cultivated the clothes and accessories area to suit its clients' increasingly broad consumer demands.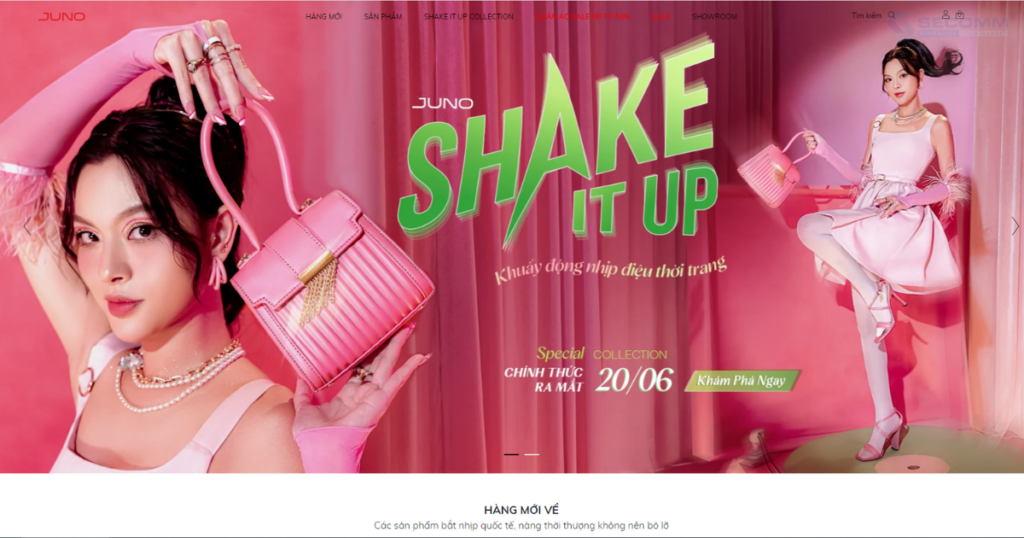 5. Canifa
Canifa is a family fashion brand established in 1997, under Hoang Duong Service and Trading Joint Stock Company – a large fashion retailer in Vietnam. Canifa has built an eCommerce business with a reputation achieved in traditional fashion since 2012. Because of its long-term and sustainable eCommerce business strategy, this company opted to invest in establishing its own eCommerce website on the open-source platform – Magento and regularly upgrading this system to provide clients with the better eCommerce experience possible.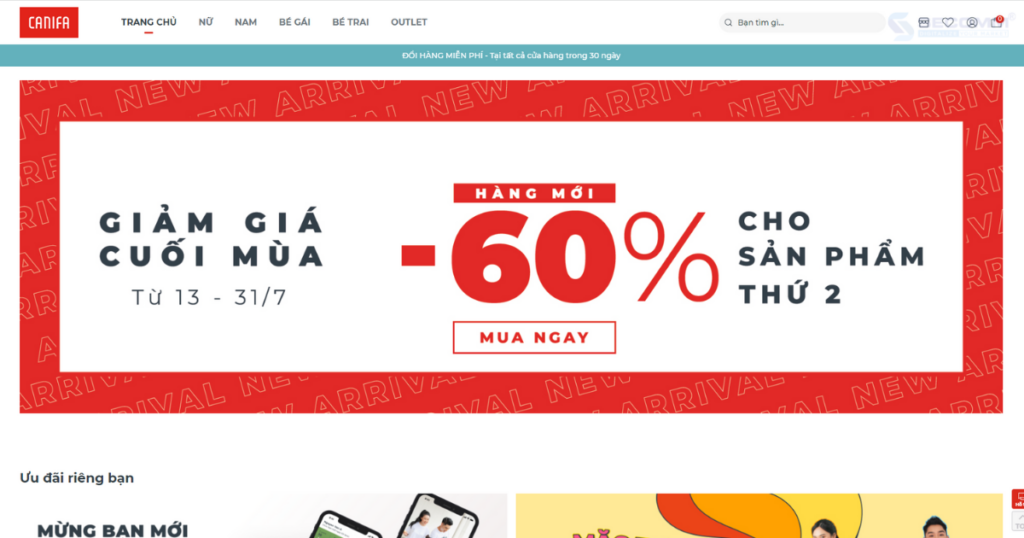 6. Hoang Phuc International
Hoang Phuc International (Hoang Phuc) was established in 1989 as a luxury fashion retailer of Kappa, Ecko Unltd, Superga, Replay, and Staple. This brand has decided to enter the eCommerce industry after three decades of using traditional strategy.  Hoang Phuc has utilised and changed numerous platforms to create the successful eCommerce website that it is now. This business is currently employing the Magento platform – an open-source platform specialised in eCommerce.
This firm utilizes KOL and Livestream strategies to boost market penetration, besides constantly improving its own eCommerce website for selling apparel online.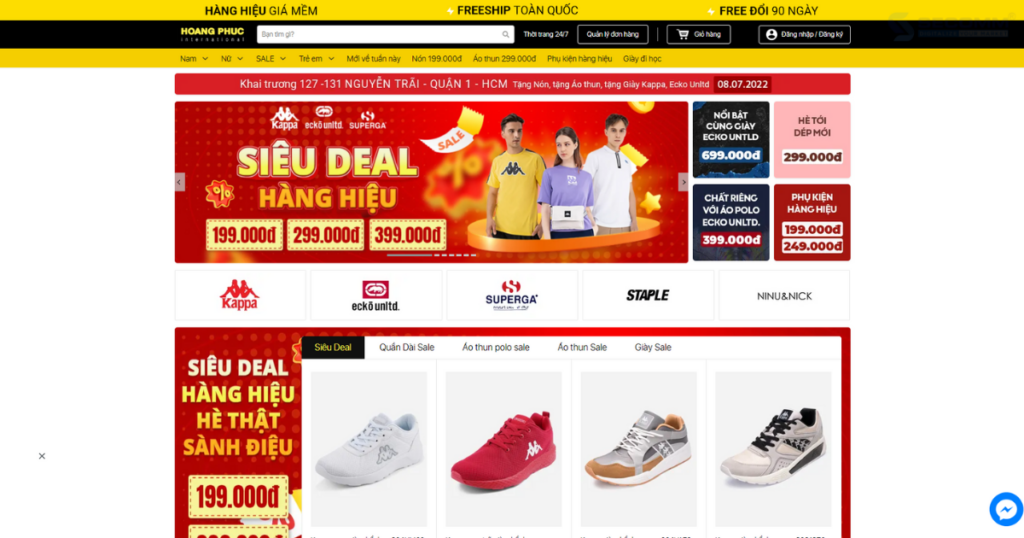 7. Biti's
Bitis began as a small factory in 1982 and has grown to become the market's top shoe and footwear brand. However, when user behaviour changes and new "players" enter the market, this business appears to fall behind. After a long period of lagging, Biti's new CEO, Vuu Le Quyen – the eldest daughter of Mr. Vu Khai Thanh – chose to change strategy, focusing on investing in eCommerce business model to accelerate and catching up with the market.
Bitis's has made a dramatic recovery due to this new strategy, vying directly with worldwide brands such as Nike, and Adidas in the Vietnamese market after a number of years of losing market share.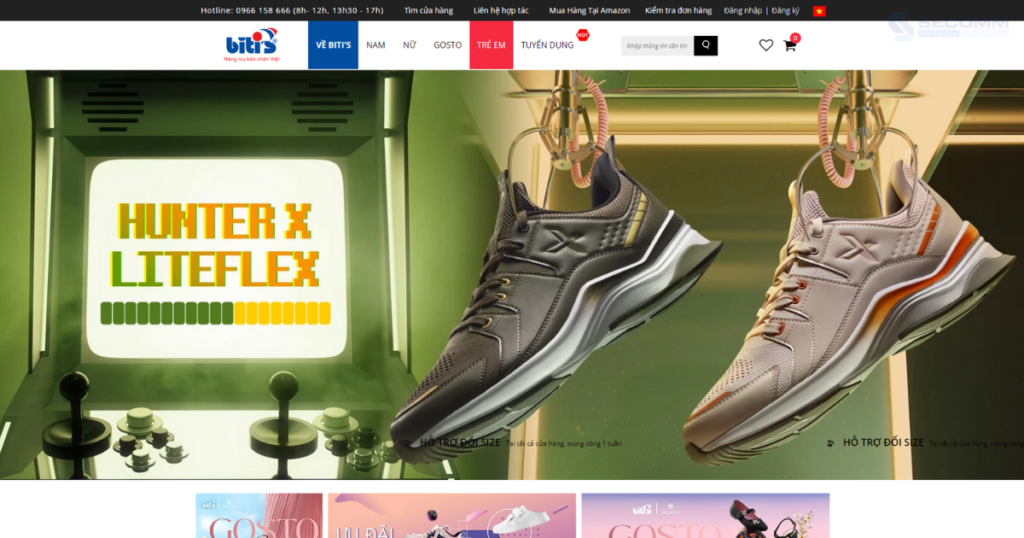 8. Orchard
Orchard, which was founded in 2004, is a supplier of more than 200 luxury perfume brands from across the world. Orchard has implemented eCommerce promptly to tap the "gold mine" of this industry and become the No. 1 perfume retail brand in Vietnam. Orchard's eCommerce website is now the favorite destination for customers who want to buy perfume online.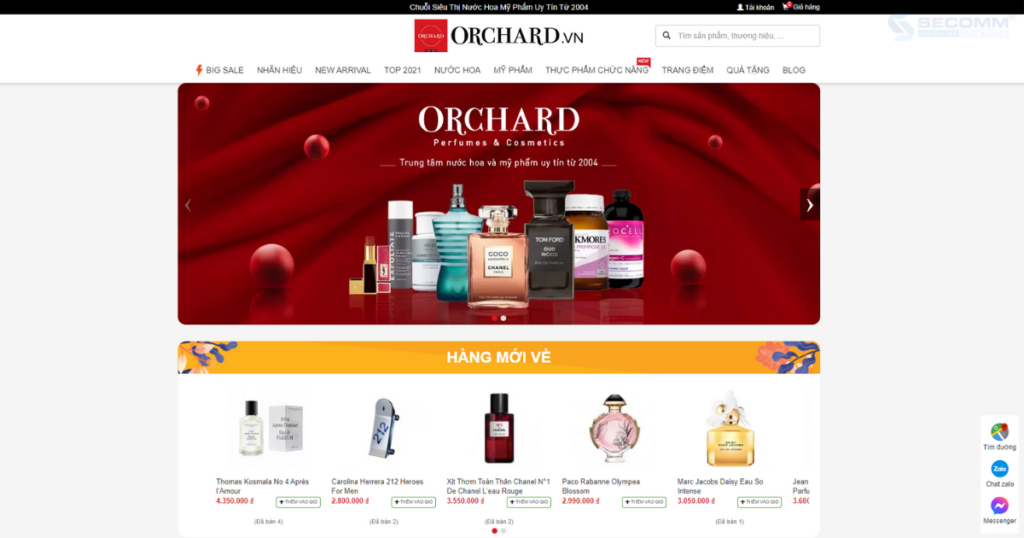 9. ONOFF
ONOFF was established in 2005 with the goal of providing daily comfort to everyone. ONOFF has advocated for adopting an eCommerce strategy by investing in building Magento websites like Canifa in 2016. As a result, the brand is gradually synchronizing on online and offline channels, with a customer loyalty rate of 80% maintained at all times, allowing ONOFF to more firmly believe in its goal of becoming the leading lingerie brand in Vietnam and a chance to conquering the ASEAN market in the next three years.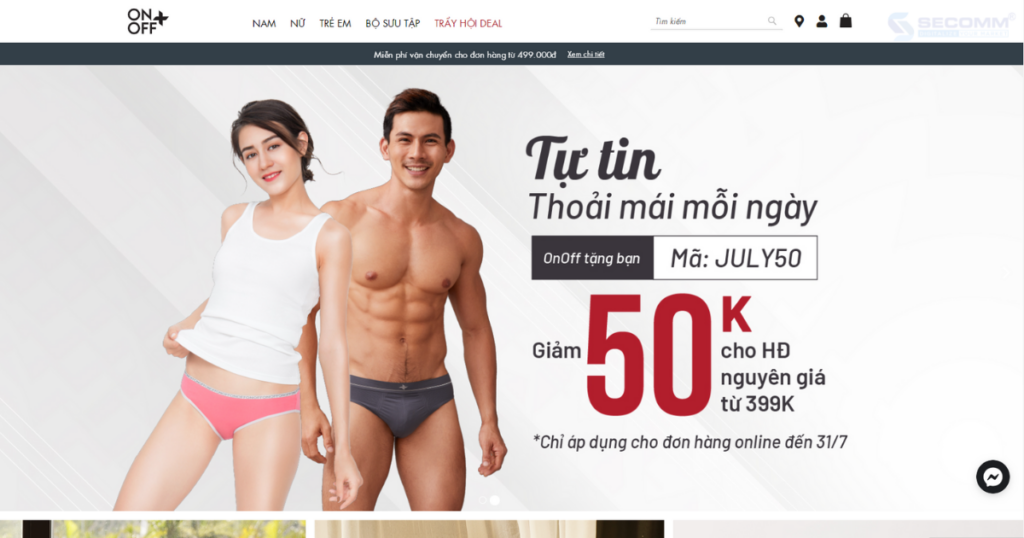 10. Rabity
Rabity is a children's fashion brand that was launched in 2000. Currently, Rabity is the sole Disney and Marvel partner with image rights for children's fashion lines ranging from 0 to 14 years old. Rabity is pleased to have been the pioneer in deploying the first eCommerce for children's fashion in Vietnam. Rabity is now present on all eCommerce channels and has its own eCommerce website.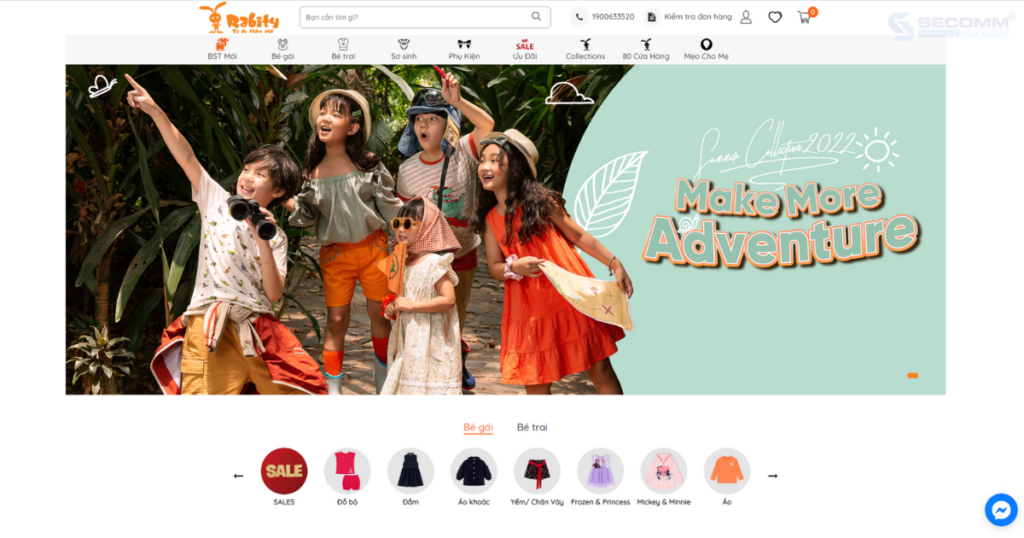 Overall, fashion businesses are achieving several successes after developing their own eCommerce websites. However, the fashion eCommerce industry needs careful consideration of tactics to take the most successful actions in the short term and in the long run. Of course, to do that challenging task, fashion companies must find a well-known or build skilled IT team.