Much like searching for the right eCommerce platform that fits a business model, the quest for a suitable POS system can be equally challenging, especially for large enterprises. 
In this article, SECOMM will delve into the top five widely favored POS software solutions by large corporations today, including Square, Lightspeed Retail, LS Retail, Heartland Retail, and Shopify POS.
Square Point of Sale
Square POS, developed by Square, is a highly favored POS system among many international large-scale enterprises due to its cost-free setup. However, Square applies fees for each transaction executed on the POS, amounting to 2.6% and 10 cents for every tap, dip, or swipe. For the 'Buy Now, Pay Later' payment scheme, the fees are 6% and 30 cents. Furthermore, Square provides a tailored POS package for businesses generating revenue exceeding $250,000.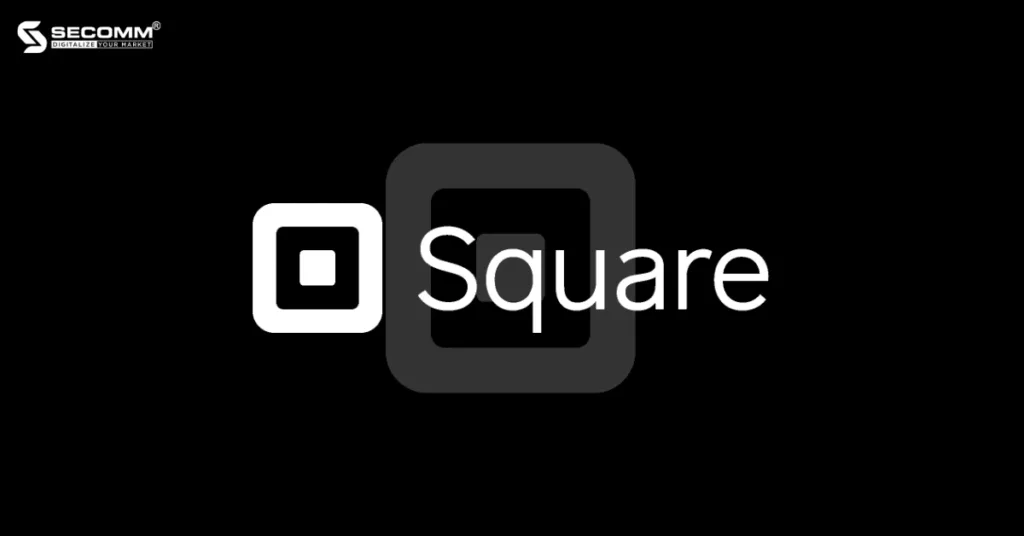 Types of POS system: Tablet-based POS system, Mobile POS system, Cloud-based POS system.
Pros
It's free: Square software is completely free to use, without any charges for setup or monthly licenses.
It's User-Friendly: Square offers a straightforward and intuitive user interface, making it easy for users to quickly adapt to and utilize the system effectively.
It's flexible: Square empowers businesses to execute sales transactions from virtually anywhere using mobile devices like smartphones or tablets. This flexibility enables businesses to reach and serve customers at any time and place.
Cons
Costs Increase with Each Transaction: Square applies transaction fees (2.6% + 10 cents) to every payment processed. While its fee structure is relatively competitive, businesses with substantial sales volumes may find these fees impacting their overall profitability.
Limited Hardware Compatibility: Typically, POS systems are designed to work seamlessly with hardware provided by Square. This means that businesses might encounter challenges when attempting to utilize hardware from alternative suppliers or integrate with existing brand-specific POS systems.
Feature Constraints: Square does have some feature limitations compared to other POS systems. For instance, functionalities like multi-store management, membership card integration, or compatibility with various other business management software may be limited.
Lightspeed Retail
Lightspeed Retail is a tailored POS solution crafted for businesses operating across diverse industries. It earns praise for its wide-ranging features, high level of customization, and its seamless integration capabilities with various applications and services.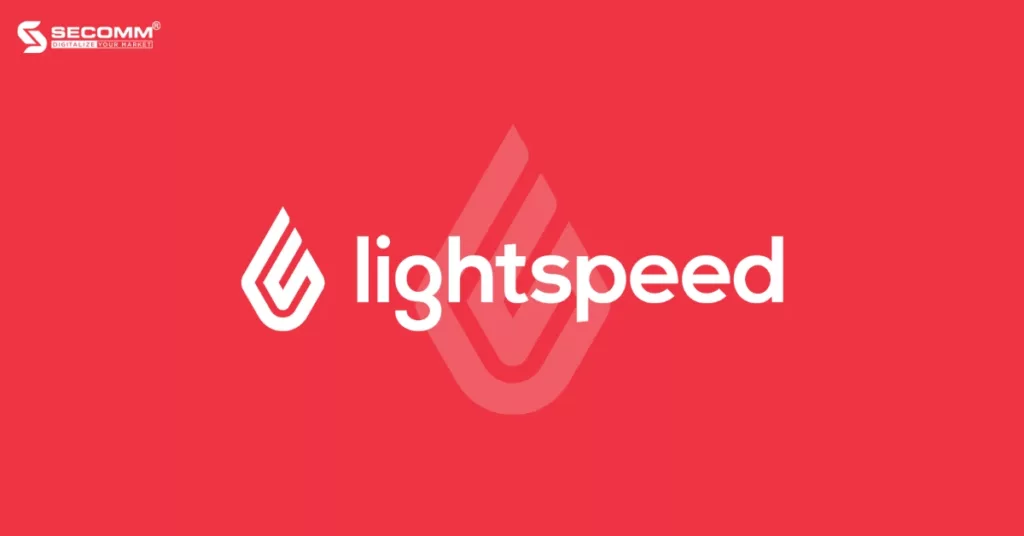 Types of POS system: Tablet-based POS system, Mobile POS system, and Cloud-based POS system.
Pros
Multi-Industry: Lightspeed Retail is specifically crafted to cater to a wide array of industries, including retail, restaurants, coffee shops, spas, salons, and more. This versatility positions Lightspeed as a multifunctional solution across various sectors.
Integration and Scalability: Lightspeed seamlessly integrates with numerous other applications and services, encompassing inventory management systems, online ordering platforms, integration with online sales channels, and much more. This flexibility enables businesses to scale and tailor the system to meet their unique requirements.
Customer Support: Lightspeed earns accolades for its top-notch customer support, offering assistance through phone, email, and online channels. The friendly and professionally trained support team is adept at resolving a multitude of issues.
Cons
High Costs: Lightspeed is associated with a higher price point in comparison to several other available POS solutions in the market. 
Complex Initial Setup: The initial setup and configuration of Lightspeed can prove intricate for users lacking prior tech experience. Accurate installation, coupled with appropriate configuration, is essential to guarantee stable operation.
Internet Required: As an online POS system, Lightspeed relies on a consistent internet connection for optimal performance. Any disruptions or instability in the internet connection can lead to transaction processing issues and hinder system access.
LS Retail
LS Retail stands as a top-tier provider of POS and ERP software grounded in the Microsoft Dynamics platform. It is meticulously tailored to oversee the entirety of business operations across diverse sectors, including retail, restaurants, hotels, pharmacies, and gas stations.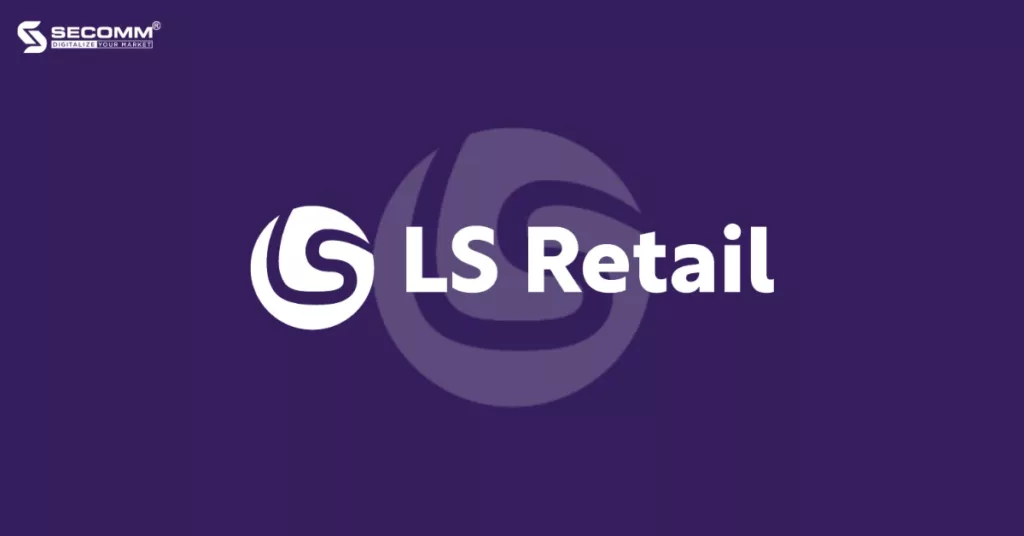 LS Retail extends three solution packages for businesses to select from:
LS Express

: Priced at $99 per month, this solution caters to small-scale businesses.

LS Centra

l: Offering a comprehensive POS and ERP solution for businesses (Development costs vary based on project complexity).

LS First

: Strategically designed for large corporations, with a particular emphasis on the restaurant industry (Development costs vary based on project complexity).
Types of POS system: Tablet-based POS system, Mobile POS system, and Cloud-based POS system.
Pros
Holistic Management: LS Retail offers an integrated POS and ERP solution, facilitating the synchronization of business data and more efficient management across both systems.
Multi-Channel Sales: LS Retail supports a diverse array of sales channels, encompassing traditional brick-and-mortar stores, eCommerce websites, and mobile point-of-sale (mPOS) kiosks. This broadens business horizons, reaching a larger pool of potential customers.
Efficient Inventory Management: LS Retail delivers real-time inventory management algorithms, empowering businesses to govern stock levels, item locations, and optimize procurement processes. This results in reduced shortages and excess inventory, ultimately enhancing operational efficiency.
Cons
High Costs: As LS Retail is a comprehensive POS and ERP solution, both ownership and maintenance costs may be considerably high for businesses.
Technical Expertise Required: Implementing LS Retail mandates that your business's workforce possesses specialized technical skills and undergoes dedicated training
Dependency on Microsoft Dynamics: LS Retail is built on the Microsoft Dynamics platform, meaning the implementation and enhancement of the LS Retail system hinge on the evolution of Microsoft Dynamics, influencing bug fixes and the incorporation of the latest updates to some degree.
Heartland Retail
Heartland Retail is a cloud-based point-of-sale (POS) platform tailor-made for retail businesses.
As of now, Heartland levies a fee of $89 per month per point of sale for their POS software. Furthermore, this platform provides payroll services starting at $89 per month for 1-5 employees and payment processing services with a cost of 2.6% per successful transaction, alongside 10 cents for each tap, dip, or swipe.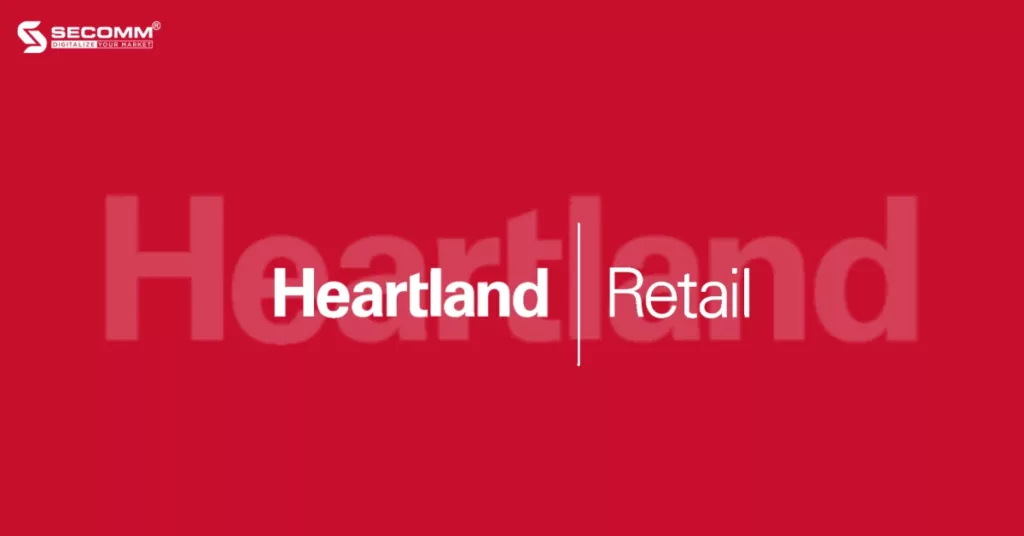 Type of POS system: Cloud-based POS system
Pros
User-Friendly Interface: Heartland Retail boasts a user-friendly and intuitive interface. Sales staff can easily navigate between functions, process payments, and engage with customers effortlessly.
Smart Reporting and Analysis: Heartland Retail offers sophisticated analytical tools and reporting capabilities, empowering businesses to gain a deeper insight into their performance and consumer trends.
Integration with Auxiliary Systems: Heartland Retail is equipped to seamlessly integrate with various auxiliary systems, including accounting, human resources management, and customer relationship management (CRM) systems. This integration facilitates the creation of a comprehensive information system, enhancing the efficiency of different departments within the organization.
Cons
Inefficient Customer Support: Numerous customer feedback reports cite limitations in customer support, with varying response times from Heartland Retail's support team and inconsistent answers or solutions. This can pose difficulties for businesses requiring swift assistance or specific solutions.
Multi-Store Management Constraints: Heartland Retail lacks robust and flexible multi-store management features for companies operating beyond the U.S., as the company's primary headquarters is exclusively located in the U.S.
Limited New Features and Updates: Heartland Retail doesn't frequently introduce new features and updates, unlike some other POS systems. This limitation may hinder the adoption of the latest technologies and trends in the industry.
Shopify POS 
Shopify POS is a POS solution designed by Shopify, catering to businesses utilizing their platform and seeking sales management software to effectively manage their business affairs. The usage cost for Shopify POS amounts to $89 per month per location, with a reduced rate of $79 per month per location for businesses opting for an annual subscription.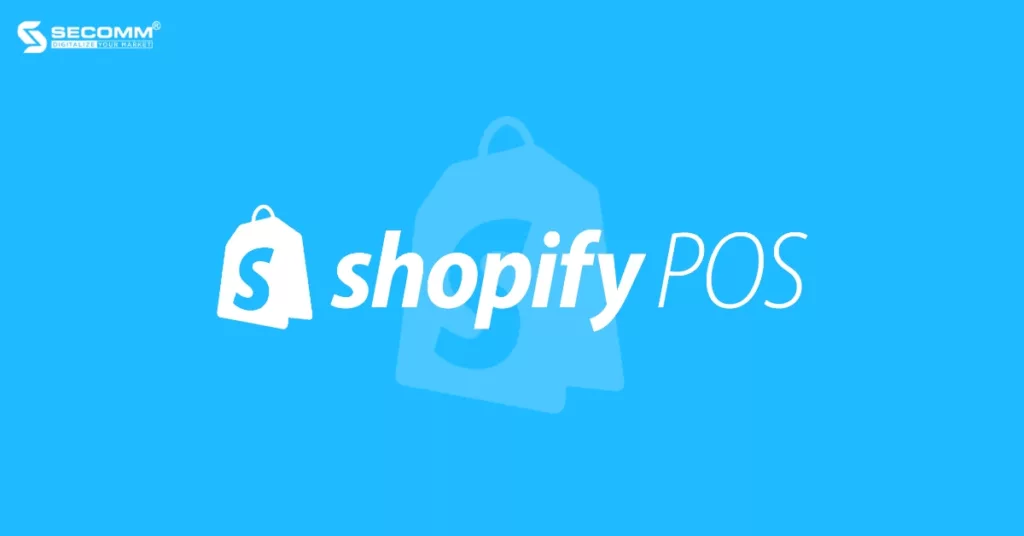 Pros
Ease of Use: Shopify POS boasts a straightforward and friendly admin interface, designed for quick staff adaptation, reducing training time, and minimizing data entry errors.
Seamless Integration with the Shopify Platform: It smoothly integrates with eCommerce websites built on the Shopify platform, enabling businesses to efficiently manage both physical and online stores from one centralized platform, resulting in time and resource savings.
Customization: Shopify POS enables businesses to customize the interface, product labels, invoices, and create brand introduction pages for brick-and-mortar stores, among other features.
Types of POS system: Tablet-based POS system, Mobile POS system, Cloud-based POS system
Cons
Exclusive to the Shopify System: Since this software is built by Shopify, it can only be integrated with this platform.
Complexity with Multiple Stores: While Shopify POS offers multi-store management capabilities, handling and configuring various stores can become intricate as the number of stores grows. Businesses must invest sufficient time in meticulous management, maintenance, and information updates for each individual store.
High Transaction Fees: When using Shopify POS, businesses are required to pay transaction fees (ranging from 2.4% to 2.6%) for each transaction. These fees can add up, especially for businesses with a large volume of transactions.
Above is a brief comparison of five POS software systems widely used by many large businesses to enhance the efficiency of their operations. Businesses need to consider various factors to select the most suitable POS system.