With the boom in recent years, ecommerce is a potential business form pursued by many businesses, especially egrocery stores. According to Statista, the grocery ecommerce market in the United States is likely to exceed $24 billion by 2023.
Realizing the potential of the egrocery market, several businesses have deployed grocery ecommerce websites early and experienced breakthrough growth, such as Grofers (Blinkit) and BigBasket in India, Bach Hoa Xanh, An Nam Gourmet, Farmer's Market, WinMart, and Organica in Vietnam.
The common thing that makes the success of the above brands lies in the ecommerce platform. Therefore, to develop and operate an effective ecommerce website, the role of platforms is enormous.
So which ecommerce platforms are suitable for the grocery industry?
Platform selection criteria
User interface and administration interface
For the website interface, in addition to meeting basic needs such as UI/UX standards and showing the brand's characteristics and the eGrocery industry, businesses also need to focus on the presented product images. Therefore, on the website, everything needs to be synchronized and precise.
The administrator interface (admin) must be easy to use, navigate, control, and manage all data in the system.
Functional system
With eGrocery, the system of ecommerce features needs to be diverse from basic to advanced, solving complex characteristics of the grocery industry such as products with multiple units, weight difference, and price volatility, export-import complex warehouse, and synchronized data throughout the system.
Some functions required in a grocery ecommerce website system such as:
Primary functions: Meet the most basic needs when operating an ecommerce system, such as order management, checkout, payment, shipping, etc

Advanced Functions: Functions that enhance the consumer experience and accelerate the shopping process such as order tracking, abandoned cart recovery, similar product recommendations, product search fast products, multi-layered product portfolio, etc

Specific functions: Functions that help to thoroughly solve the difficulties of implementing specialized grocery ecommerce, meeting the needs of customer segments and businesses such as fast delivery, choice of time delivery point, etc
Integration capabilities
To have a seamless online volatility store system with multiple sales channels, businesses must integrate their ecommerce website with other payment services, shipping services, management software, analysis, report, and distribution systems:
Payment: Integrate various payment methods from domestic cards to international cards, such as payment gateways (Paypal, Stripe, OnePay), e-wallets (Momo, ZaloPay), etc.

 Shipping: Integrate with international shipping providers like DHL Express, Fedex, Ups, USPS, and popular shipping providers in Vietnam like Fast Delivery, Economy Delivery, Ninja Van, etc. With order tracking applications to help process and operate the delivery processes

Management software: Easily integrate CRM, ERP, and POS software to get a seamless connection on all supply channels from offline to online

Analysis and reporting: Integrate analysis and reporting software such as Business Intelligent, Google Analytics, Facebook Pixel, etc.
This integration helps businesses overcome the limitations of the "rice-powered" process, increase the automation of the system, limit business mistakes, and ensure high accuracy and performance.
Ability to extension
To accompany businesses to develop over time, from startups, and SMEs (small and medium enterprises), to large corporations, from B2B, B2C, and D2C business models to B2B2C, commerce electronics platforms must be highly scalable. High scalability helps meet all future business growth needs, such as multi-site, multi-country, and multi-currency, all manageable on "one screen." Not only that, but highly scalable platforms also support businesses to operate the system stably regardless of the traffic in promotion campaigns.
Evaluate 5 ecommerce platforms for egrocery business based on each criterion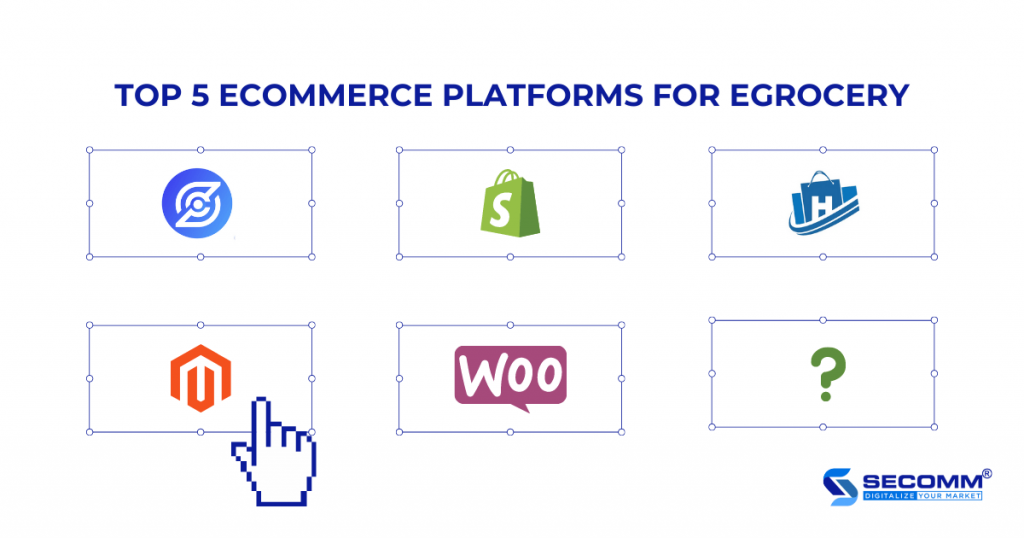 Ziel Commerce
Ziel Commerce is a readymade grocery ecommerce platform with all the features designed to support an online grocery store business.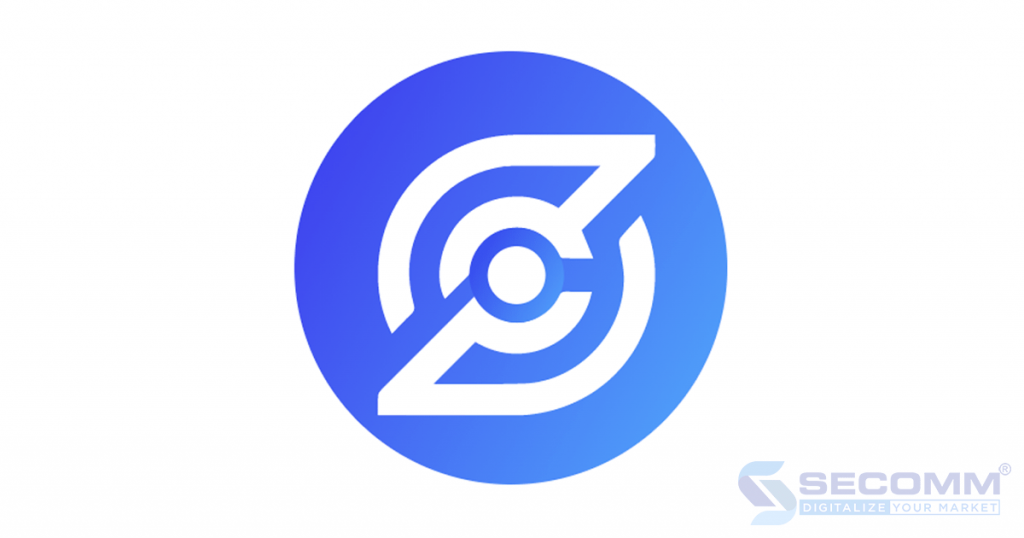 Website interface
Ziel Commerce provides a repository of themes specifically for the grocery industry, allowing businesses to customize according to their needs, helping to both reflect the characteristics of the industry and position the brand image.
Remarkably, the interface for administrators is also invested by the founders to make it most accessible for businesses to use. But currently, Ziel Commerce is not popular in the Vietnamese market, so there is no Vietnamese version for businesses.
Functional system
As a platform designed specifically for the eGrocery industry, Ziel Commerce can meet all the most specialized needs of businesses, including fundamental to advanced functionality systems and existing industry-specific solutions.
Integration capabilities
Ziel Commerce has a significant drawback in integrating the website system. In addition, this platform only supports add-ons available in its ecosystem, so businesses will not be able to link with the ERP, POS, CRM, BI, etc., systems in use. Therefore, when using Ziel Commerce, companies need to transfer all existing data to the server of this platform.
Ability of extension
Although it does not own the source code, Ziel Commerce is still a highly appreciated platform for its scalability compared to SaaS platforms. Ziel Commerce supports businesses to expand their ecommerce website system from one to many stores/websites, multi-language, multi-currency without many obstacles. However, in the long run, Ziel Commerce cannot support businesses to expand or develop new functions because firms cannot affect the source code; if it affects it, it will cause instability for the commercial website system. 
→ Rating: 3/4
Ziel Commerce provides an almost comprehensive online grocery store website building solution for businesses, from website interface and functional system to scalability. However, the implementation cost is relatively high, about $50,000/project in 6 months. Therefore, Ziel Commerce is only popular with retail chains, has high functional demand, and operates mainly abroad. However, when using Ziel Commerce, businesses should consider adding the platform's integration, limiting instability in the operation when 3rd party systems are not compatible with the platform.
Shopify
Shopify is a SaaS ecommerce platform favored by the international ecommerce business community because of its fast implementation time and reasonable starting cost.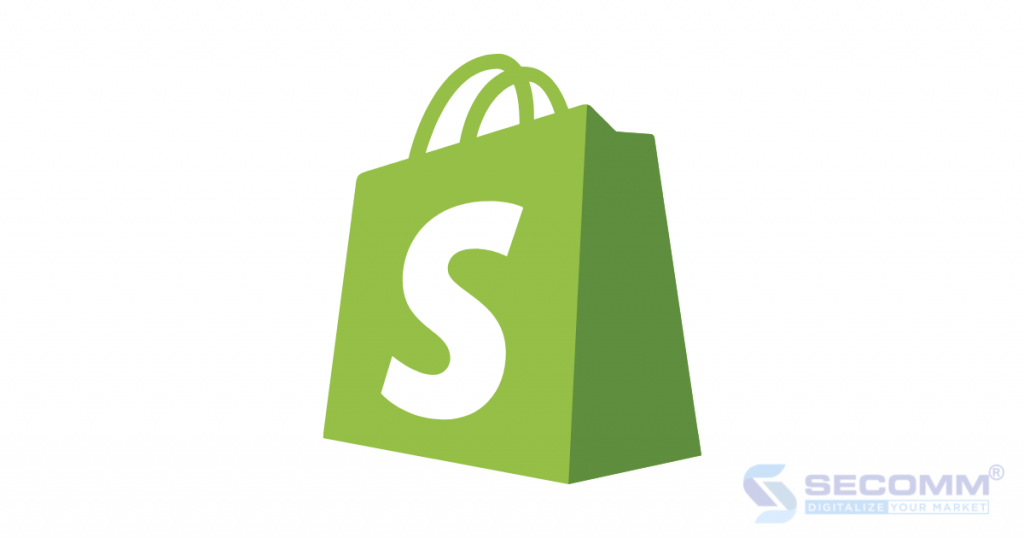 Website interface
Shopify provides a variety of interfaces, including grocery industry and UI/UX standards, but cannot be edited according to the characteristics of the business.
Functional system
Shopify's functional system is relatively complete, meeting the basic needs of businesses. But to use advanced functions, companies have to pay a certain amount of money every month, leading to an increased cost of using the functional system. In addition, even Shopify can barely provide eGrocery industry-specific resolution functions.
Integration capabilities
Because it is a SaaS platform, businesses cannot affect the source code, and it is not easy to integrate with many 3rd parties. Companies can only integrate utilities provided by Shopify or a platform partner.
Some utilities that companies can integrate with Shopify include:
Payment: Paypal, Stripe, SagePay, AliPay Global, etc

Shipping: DHL Express, USPS, UPS, etc

Administration: Microsoft Dynamic 365 (ERP), Oracle NetSuite (ERP), Acumatica (ERP), etc

Marketing: Google Tools, MailChimp, Facebook Pixel, etc
Ability of extension
Similar to the ability to integrate, the scalability on Shopify is not high because businesses cannot influence the source code to edit and upgrade the website. Therefore, online grocery businesses can only use Shopify for the first time.
→ Rating: 2/4
Shopify is only suitable for businesses new to the ecommerce market, startups, or SMEs (small and medium enterprises) because of the reasonable development cost and time to deploy an online grocery store business website.
Haravan
Founded in 2014, Haravan is an ecommerce platform based on Shopify. Currently, Haravan is a popular platform in the Vietnamese market with more than 50,000 business people and trusted brands.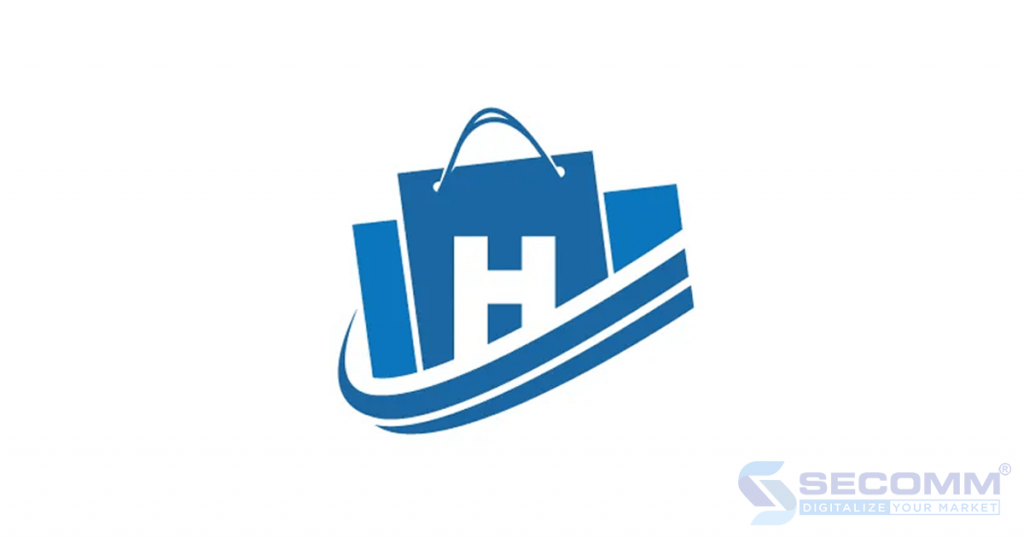 Website interface
Haravan has many standard UI/UX interfaces suitable for the grocery industry, including free and paid. At the same time, the interface for administrators supports Vietnamese and is easy to use, so businesses do not face many difficulties when using it.
Functional system
Haravan provides many utilities – functions for online grocery stores in Vietnam.
In addition, similar to Shopify, to use more advanced functions, businesses have to pay a monthly application fee of about 100,000 VND/month/app.
However, businesses can't find parts that deal with the grocery's specifics in Haravan's app store and can't develop in terms of specific functions. Enterprises can only use the functions included in the package and app store.
Integration capabilities
For integration capabilities, Haravan can integrate with Haravan's partners such as transportation (Economic Delivery, Fast Delivery, Ahamove, GrabExpress, etc.), payment (Ngan Luong, VNPAY, Napas, PayPal, etc.), etc.).
It is difficult for businesses to integrate for 3rd party utilities outside Haravan's ecosystem on their ecommerce website.
Ability of extension
As for the extension of the ecommerce website system, Haravan can only support the multi-language – currency but cannot expand from one to many websites/stores. It is challenging to manage all the data on a foundation.
As the business gradually grows and expands, Haravan will no longer be functional enough to maintain an online grocery store business. As a result, companies are forced to switch to more specialized platforms such as Magento, WooCommerce, and OpenCart. But, of course, switching platforms will create many other problems such as costs, time, personnel, etc.
→ Rating: 2/4
Similar to Shopify, Haravan is only suitable for businesses new to the ecommerce market, startups, and SMEs. But Shopify can support online grocery business globally, and Haravan only stops at the Vietnamese market.
Woocommerce
WooCommerce is an open-source platform in the form of a WordPress plugin, allowing businesses to use it completely free.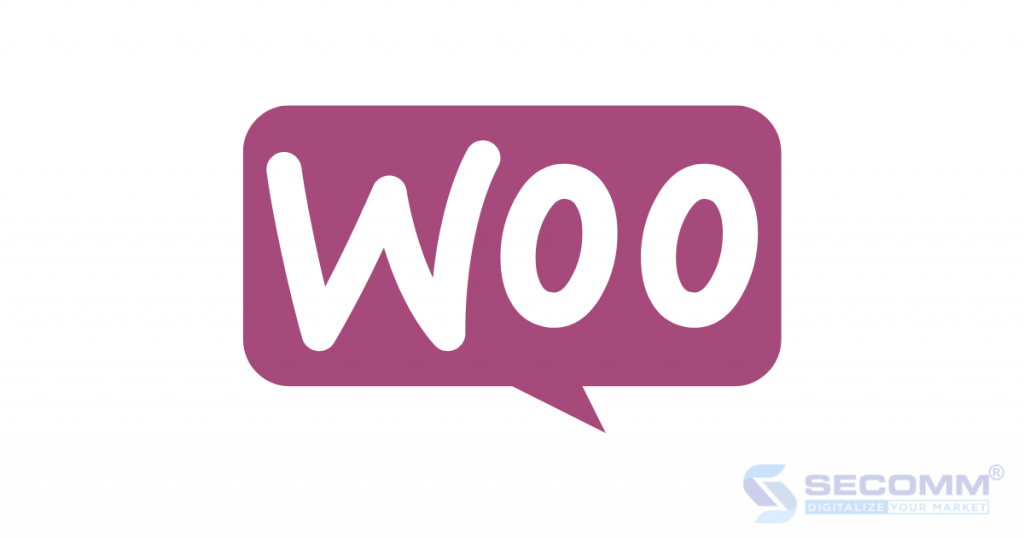 Website interface
WooCommerce and the community provide businesses with various themes designed for the grocery industry. At the same time, this platform also allows influencing the source code to customize according to needs, helping businesses quickly convey brand messages and images.
Since WooCommerce is a WordPress plugin, the admin will continue to manage the website on the WordPress interface itself. This makes it easy for businesses using WordPress to adapt, use, and navigate on the WooCommerce dashboard.
Functional system
WooCommerce supports a variety of features, from basic to advanced. However, this platform has some limitations on features specific to the grocery industry because interfering with developing these functions will easily cause instability for the website system.
Integration capabilities
Thanks to the advantages of the open source platform, WooCommerce has flexible customization capabilities and supports integration with many 3rd party utilities.
In payment, businesses can use amount plugins such as Stripe, PayPal, Apple Pay, and Square to their ecommerce website system with high security and safety. In addition, companies can integrate with many shipping providers such as Fedex, Ups, USPS, and DHL Express. The WooCommerce platform also allows businesses to integrate with management software such as Odoo, Square POS, WP ERP, and Marketing software such as Google Listings, Google Ads, and Facebook Pixel to support businesses in effective business management. More fruitful.
Ability of extension
Contrary to the integration capabilities, the extensibility of WooCommerce is not appreciated. Because the system is easily overloaded with plugin themes, and the number of products does not exceed 2000 SKUs (Stock Keeping Unit). Therefore, businesses wishing to expand their website system need to consider when using this platform in the long run.
→ Rating: 3/4
WooCommerce is the right platform for grocery businesses that use WordPress and are looking to develop an ecommerce system. But when using WooCommerce, companies should consider the limitations of integration, extensibility, and customizability of specific features.
Magento
Magento is a popular open source commerce platform in ecommerce, with nearly 200,000 websites in use. Currently, Magento has 2 versions: Magento Open Source (free) and Magento Commerce (paid).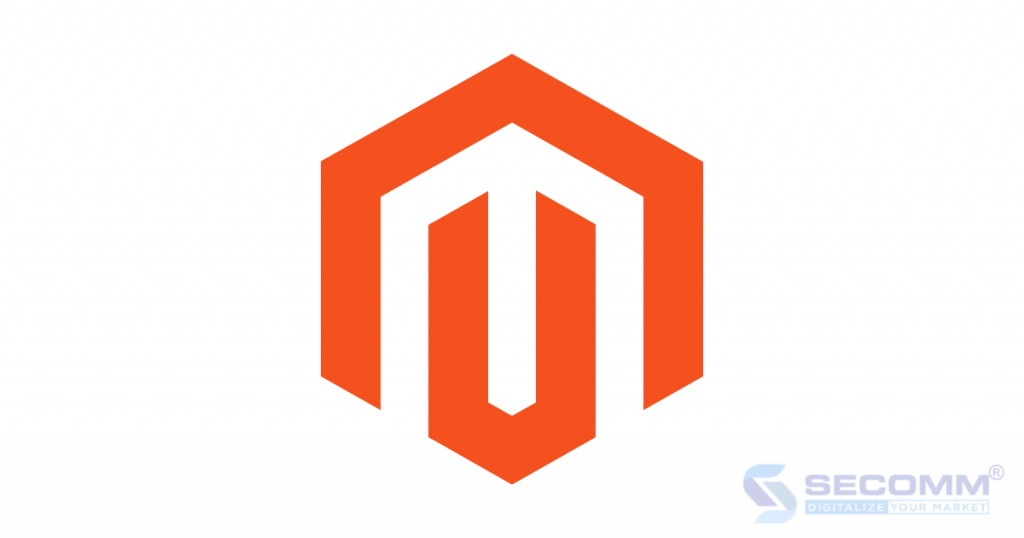 Website interface
Although Magento does not own a rich theme store like other ecommerce platforms, businesses can look to the developer community, market (Envato), or design their own. Having many options when designing the interface helps Magento websites to have their uniqueness, avoid overlapping the interface with many different websites and bring a higher shopping experience.
Previously, the admin interface on Magento 1 was often considered difficult to use and took a long time to adapt. As a result, Magento publishers developed Magento 2 with a more intuitive and easy-to-navigate dashboard to overcome this problem.
Functional system
The Magento platform has a highly diverse system of features from basic and advanced to industry-specific to help grocery businesses quickly build and develop a sustainable system.
A basic functional system, including catalog management, product management, customer management, report analysis, etc., helps meet the basic needs of a convenient online grocery store business.
In particular, Magento also has many advanced functions for ecommerce, such as multi-language support, multi-currency, multi-store, PWA, MSI, ElasticSearch, etc. Shopping happens faster.
Magento does not have built-in features only for the grocery industry regarding specific features. Still, businesses can quickly build a system of particular features such as category classification, quick search, and delivery time selection thanks to flexible customization on open source code.
Integration capabilities
Thanks to the advantages of the open source platform, the Magento website can be easily integrated with any 3rd party utilities, from payment, shipping, and business administration.
Regarding payment, Magento easily connects with today's popular payment methods such as card payments (domestic cards, VISA, Mastercard), e-wallets (MOMO, Zalopay), and payment gateways (OnePay, VNPay, etc.) PayPal) or COD, which helps to diversify payment methods.
Magento can integrate with shipping providers such as Fast Delivery, Economy Delivery, Viettel Post, and order tracking applications.
Magento can be integrated into back-office management software (ERP, CRM, POS) such as SAP, Salesforce, and Oracle to help operate all resources and processes seamlessly in the enterprise.
In addition, Magento also supports integration with business analysis tools such as Power BI, Tableau, and Looker and analysis and reporting utilities such as Google Analytics, Google Tag Manager, and Facebook Pixels to exploit all data from the system. As a result, Magento plans to improve its business strategy.
Ability of extension
Magento allows businesses to expand from one website to many different websites on the same system to meet the needs of business development. In addition, with the available support for language and currency conversion from Magento, businesses can build a grocery ecommerce system with content suitable for a diverse audience of customers around the globe.
In addition, open source customization enables Magento developers to build functional solutions specific to the grocery industry. This advantage makes Magento expand the system of capabilities according to each business size, from small businesses to large-scale corporations.
→ Rating: 4/4
Because Magento possesses many outstanding advantages, from website interface and functional system to the ability to integrate and expand, Magento is suitable for a variety of grocery business models from B2B, B2C to B2B2C, a multiform of enterprise-scale such as startup, SME, enterprise (large corporation). However, the time to deploy ecommerce on Magento is usually long – from 6 months to 1 year, with high construction costs of about 50,000 – 100,000 USD/project. At the same time, businesses also need to have a professional team or cooperate with experienced units to develop an effective grocery ecommerce system. Therefore, Magento is popularly used in the community of large-scale businesses that need many functions to increase user experience.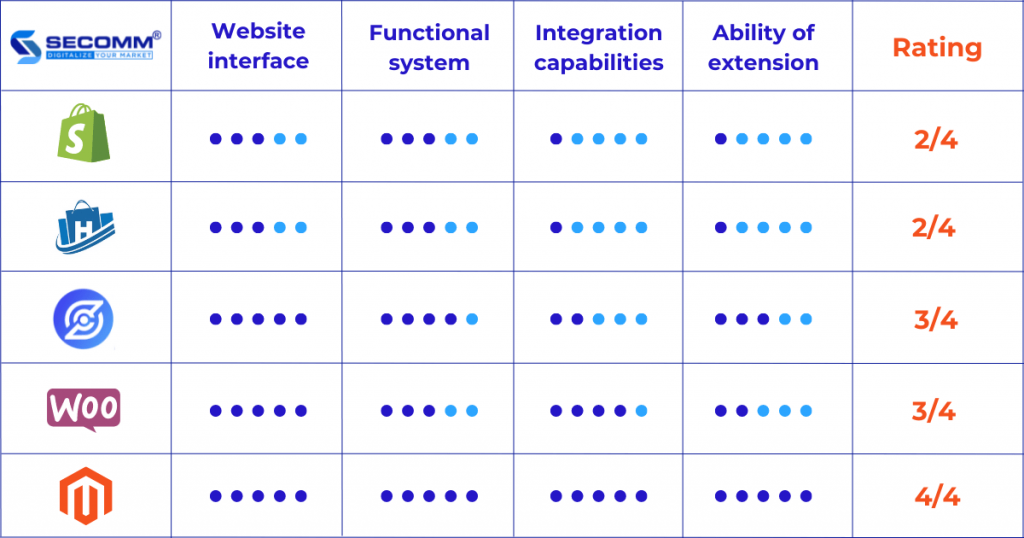 Choosing the right platform is the first and most significant step when building a grocery ecommerce website. Selecting the right ecommerce platform will help businesses save budget and time in building a website while increasing competitive advantage and sustainable growth. On the contrary, choosing the wrong forum will cost businesses a lot of time and budget to deploy and switch platforms. Therefore, companies need to consider the goals and problems in the current model to choose the most suitable platform.
With experience in successfully implementing complex grocery ecommerce systems like An Nam Gourmet, SECOMM understands grocery businesses' obstacles.
Contact SECOMM now for a free consultation on detailed ecommerce system development solutions!