The eCommerce landscape in SEA is experiencing robust growth, with a CAGR of 11.43%. The anticipated total revenue for 2023 is projected to reach USD 109 billion, as reported by Statista. Moreover, there are over 2000 eCommerce websites built on the Magento platform within this market. 
For most Magento deployment projects, collaboration with experienced developers on this platform is crucial. This partnership ensures joint planning, design, and development of customized websites tailored to the specific requirements of each business. 
This article will delve into why Magento remains the preferred platform for eCommerce website development and spotlight the top 5 Magento developers in the SEA region, including Kemana (Indonesia), Lime Commerce (Indonesia), SECOMM (Vietnam), Sweetmag (Malaysia), and 1902 Software (Philippines).
What is Magento?
Magento is an open-source eCommerce platform built using the PHP programming language and the Zend Framework. In 2018, Adobe officially acquired Magento and rebranded it as Adobe Commerce, aiming to integrate this platform into Adobe's suite of digital solutions.
This merger has enhanced Magento's capabilities and provided businesses with a more comprehensive eCommerce solution powered by Adobe. 
Magento has two main versions: Magento Open Source – a free version (formerly known as Magento Community Edition) and the paid version called Adobe Commerce (formerly Magento Commerce).
The paid version offers users two options: on-premise and on-cloud, with numerous upgraded features and enhancements to meet higher demands for customization and scalability.
Why do brands choose Magento?
Customization & Scalability
Being an open-source platform, Magento provides businesses with the flexibility to access and modify source code, functionalities, themes, and extensions. Moreover, Magento can efficiently handle up to 500,000 daily visits and imposes no restrictions on annual sales volumes.
According to BuiltWith, there are currently over 144,000 active Magento websites including several global brands experiencing significant traffic, such as:
Samsung – 1 billion/month (USA)

Walmart – 394 million/month (USA)

Nike – 141 million/month (USA)

Adidas – 29.2 million/month (USA)

Levi's – 10.6 million/month (USA)
Notably, some high-traffic eCommerce websites in the Southeast Asian market are also using Magento, such as:
Didongviet – 4.4 million/month (Vietnam)

Abenson – 1 million/month (Philippines)

Klik Indomaret – 3.8 million/month (Indonesia)
These leading brands leverage the Magento platform to execute complex customizations for their eCommerce systems, enhancing their capabilities in handling high traffic, extensive product catalogs, and substantial sales volumes. Therefore, for any business seeking a highly customizable and scalable eCommerce platform, Magento is likely the first name that comes to mind.
Headless Commerce
Headless Commerce is an eCommerce trend with 80% of businesses planning to adopt this approach within the next two years, according to Salesforce's "State of Commerce" report. 
For the demands of Headless architecture, the open-source Magento platform stands out as an optimal choice. Unlike traditional Magento architecture, Headless Magento utilizes GraphQL API to support various frontend designs for different devices and screens. This setup is optimized and integrated into the existing backend system to deliver a seamless omnichannel experience. 
Moreover, Adobe offers enterprises an advanced suite to enhance the efficiency of Headless Commerce operations. This suite includes Adobe Experience Manager (Content Management), Adobe Analytics (In-depth analytics reporting), and Adobe Marketo Engage (Marketing automation).
PWA Studio
According to Emergen Research, the global Progressive Web App (PWA) market is expected to reach 10.44 billion USD by 2027. Therefore, it's not surprising that many businesses are turning to Magento's PWA Studio features. This toolkit facilitates the rapid development, launch, and maintenance of PWAs.
Moreover, businesses adopting Headless Commerce can seamlessly integrate with PWA Studio to customize frontend designs. PWAs are often combined with Headless architecture to create Headless PWAs, replacing conventional frontends with PWA storefronts to enhance website performance.
Moreover, Magento PWA utilizes Service Worker technology for device caching, significantly boosting page load speeds by 2 to 3 times.
Magento Global Community
Magento boasts a thriving and engaged community comprising developers, designers, and users. This community consistently generates modules, themes, plugins, and integrated add-ons for the Magento platform.
Moreover, there are many Magento developers in the market, making it easy for businesses to find a suitable partner. 
In addition, prominent forums like Reddit, Quora, Substack, Slack Groups, and online conferences provide platforms for Magento users to exchange knowledge and experiences.
Hence, beyond direct support from collaborative partners, these forums serve as invaluable resources whenever businesses face challenges or require assistance throughout the Magento deployment journey.
Top 5 Magento Developers in SEA
Magento is designed to meet almost every need when it comes to creating professional and custom eCommerce websites.
However, not all businesses have the technical expertise and understanding of Magento to start and successfully implement this platform. This is why many businesses seek to collaborate with Magento developers to bring their ideas and business goals to life. 
Below are 5 Magento agencies in South East Asia, boasting exceptional experience and expertise.
SECOMM (Vietnam)
SECOMM is known as a provider of comprehensive and specialized eCommerce solutions tailored to each business model and requirement.
Established in 2014, SECOMM has successfully collaborated on and developed Magento eCommerce websites for numerous major clients spanning from Australia, Singapore, Hong Kong to Vietnam, including LaybyLand, Changi Airport Group, My Market, Annam Group, and Vinamilk.
Going beyond Magento website development collaborations, SECOMM and its clients strategically outline sustainable short and long-term development plans, ensuring continued leadership in the targeted markets. 
With vast experience in executing over 300 custom Magento website development projects for clients worldwide, SECOMM has firmly established itself as a premier professional Magento developer in Vietnam.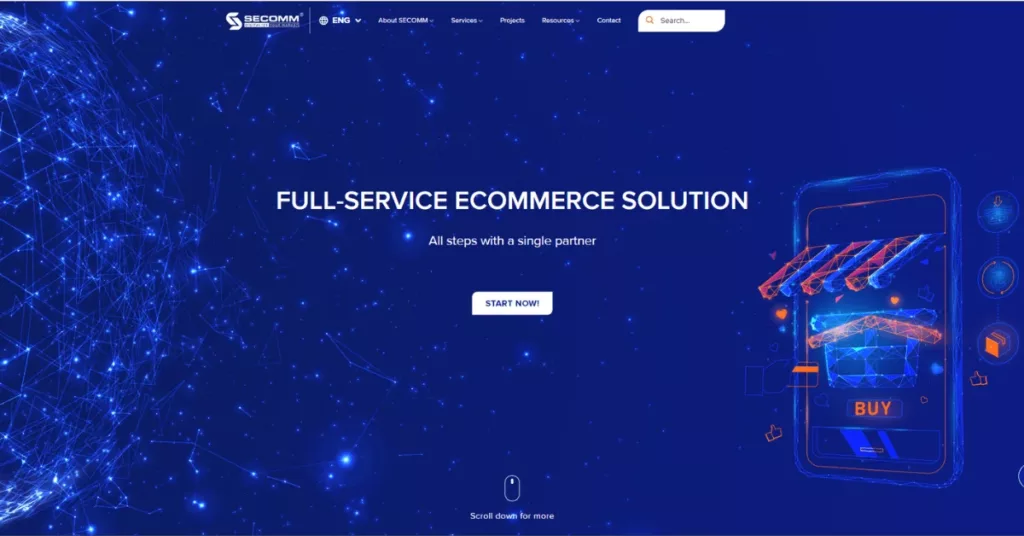 Kemana Technology (Indonesia)
Established in 2011, Kemana Technology is a private company consisting of a team of experts with over a decade of experience in the eCommerce industry. Recognized as an official Silver partner of Adobe, Kemana stands out as a leading Magento developer in the broader APAC region and specifically in Indonesia. 
When it comes to eCommerce website development services, Magento is the core technology solution that the company suggests to its clients.
Moreover, Kemana leverages Magento's exceptional customization capabilities to deliver Omnichannel deployment solutions for retailers, offering two primary services: Click & Collect (Pick Up In-store) and Ship From Store.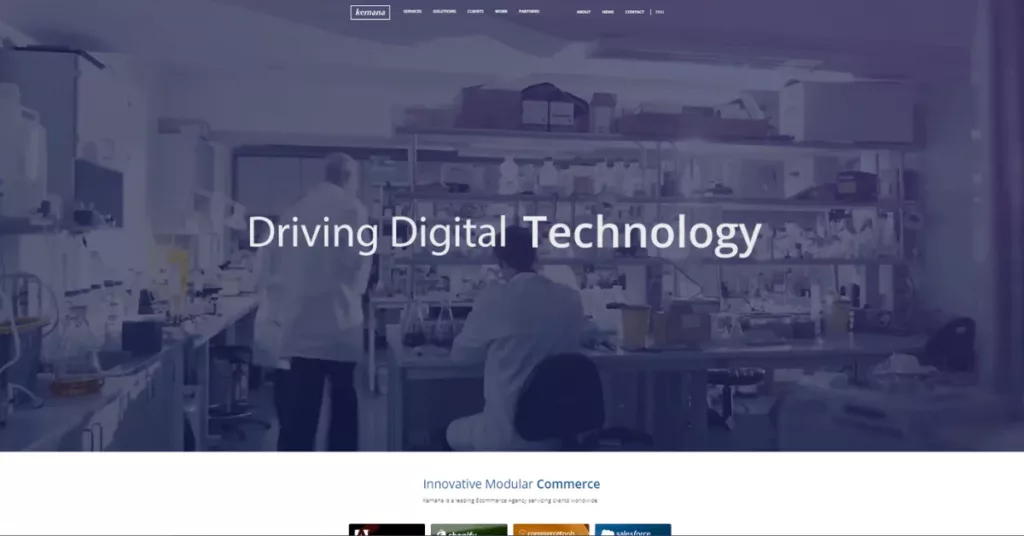 Lime Commerce (Indonesia)
Similar to Kemana Technology, Lime Commerce is also among the top Magento developers in Indonesia. Established in 2014, the company holds the Bronze partnership status in the Adobe Solution Partner Program. Lime Commerce provides personalized solutions tailored to meet the deployment needs of each customer segment. 
As a dedicated eCommerce development company focusing on Magento, Lime Commerce offers a range of comprehensive services and solutions related to the Magento platform.
This includes custom design and development of Magento eCommerce websites, system maintenance and updates, optimization of website performance and security, and implementation of various crucial integrations.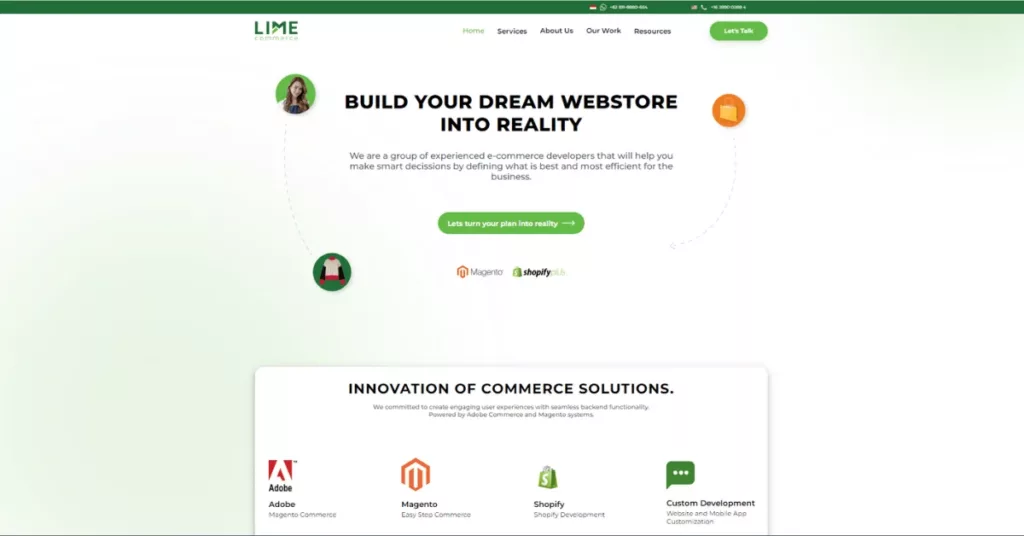 Sweetmag Solutions (Malaysia)
Established in 2008, Sweetmag Solutions has distinguished itself as a premier provider of Magento website development solutions in Malaysia, offering a range of associated web services. Over the years, Sweetmag has achieved Bronze-level partnership status in the Adobe Solution Partner program.
Sweetmag provides a seasoned team to build Magento eCommerce websites to meet specific requirements and objectives related to customer experience and conversion.
Through collaborations with prominent brands like Padini, Innisfree Malaysia, Parkson Online, and Caring Pharmacy, the company has firmly established its position in the Malaysian eCommerce market.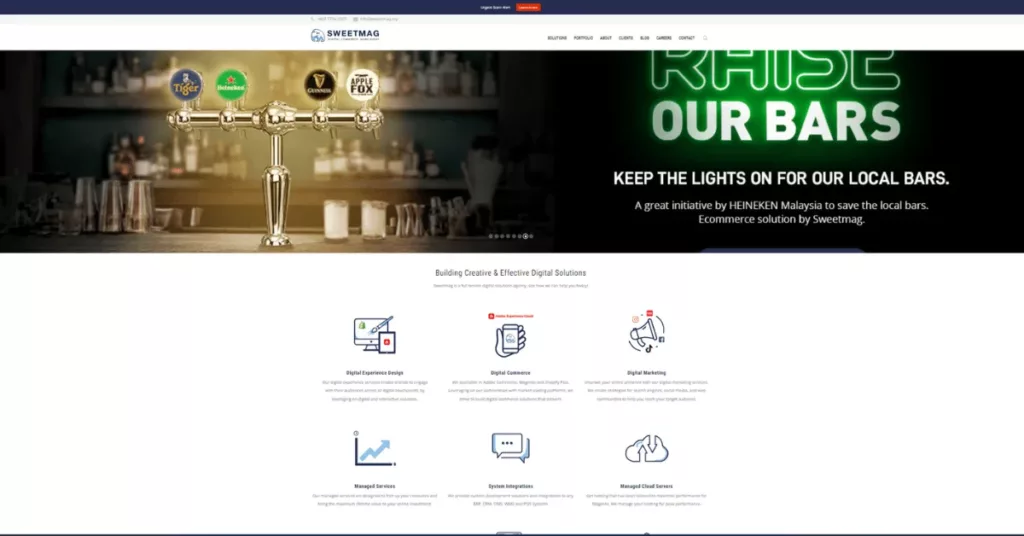 1902 Software (Philippines)
Founded and operated since 1998 by Danish programmer Peter, 1902 Software has evolved into a prominent software development and eCommerce solutions company in the Philippines. Their key services include AI development, eCommerce solutions, custom software development, and innovative design, all of which contribute to their notable reputation. 
In the realm of eCommerce development, the company excels in delivering solutions for creating powerful, flexible, and scalable Magento websites. With a track record of successful projects, 1902 Software has earned positive reviews from satisfied clients.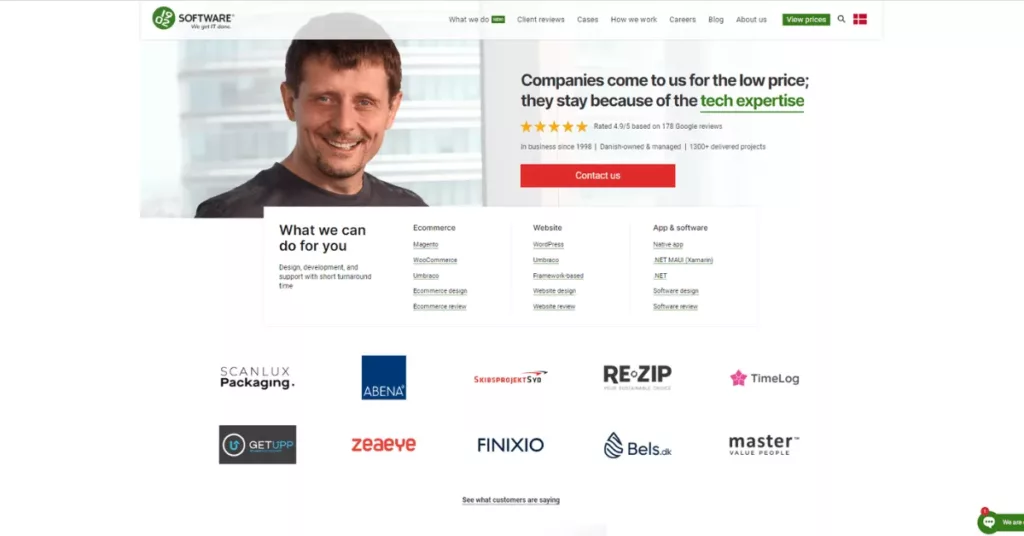 Start Your eCommerce Journey with Magento Today!
The effectiveness and popularity of Magento are demonstrated by the numerous businesses, spanning from medium-sized enterprises to large corporations, that have successfully implemented and operated their eCommerce websites on this platform. Moreover, the global Magento developer community is extensive, and the Southeast Asian region is no exception, featuring top-notch specialists with high technical expertise and extensive experience in Magento, as mentioned in the article.
Contact or call SECOMM's hotline at (+84)28 7108 9908 to build your Magento eCommerce website today!