The global pandemic has created an unprecedented boost for the eCommerce industry, forcing business leaders to go for digital transformation whether they want to or not. However, there are still many businesses that are hesitant and encounter difficulties while embracing it.
In addition to selecting an eCommerce platform and building a website, they can leverage incredible marketing channels to develop an eCommerce marketing strategy.
What is eCommerce Marketing?
eCommerce Marketing, also known as Electronic Commerce Marketing, is the practice of using various marketing channels such as social media marketing, content marketing, SEO, or email marketing to increase the efficiency of eCommerce operations. To be more specific, eCommerce Marketing does the following:
Directs traffic to an eCommerce website;

Helps a brand appear in front of the target audience;

Makes it easy for people searching for products the company  sells and to discover the company's website;

Converts website visitors into new potential customers;

Encourage existing customers to make repeat purchases;

Enhances the post-purchase shopping experience to increase customer satisfaction and loyalty. 

Drive more frequent and larger orders at the eCommerce website.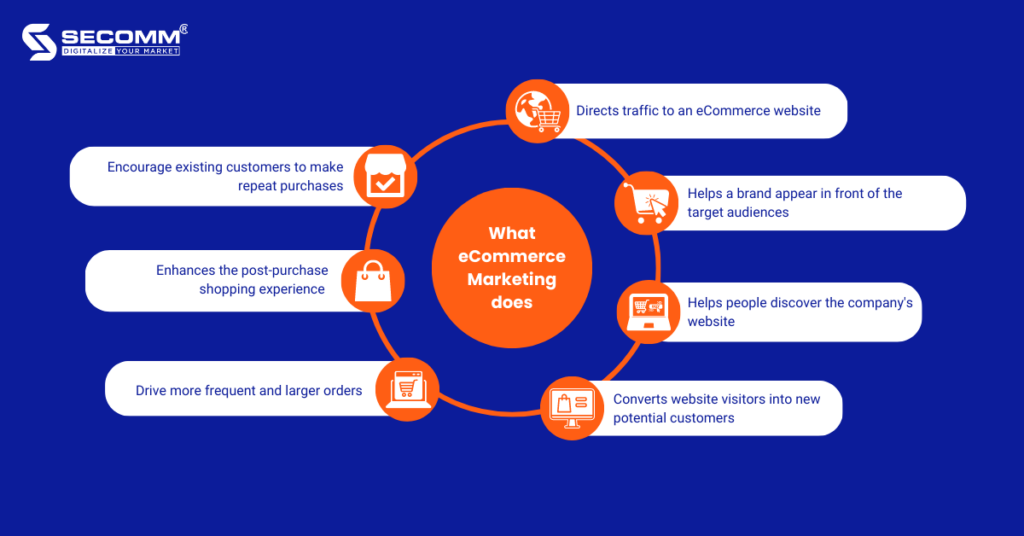 The purpose of eCommerce Marketing is to enhance brand awareness and boost sales. Therefore, if a business doesn't have an eCommerce Marketing strategy, then it's really hard for their eCommerce website to generate conversion despite the beautiful interface and well-built functional system.
Most popular eCommerce Marketing Channels
Social Media Marketing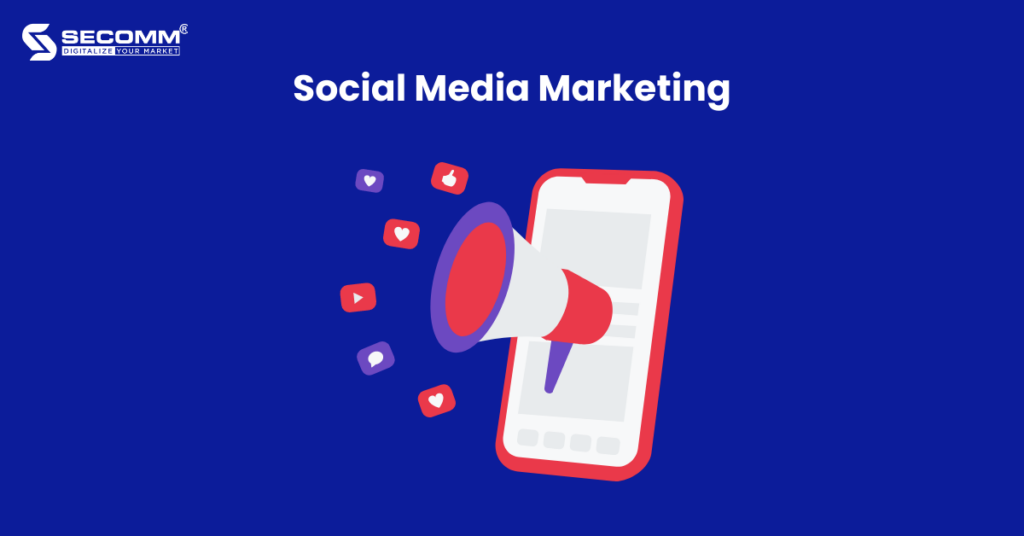 Currently, most brands and content creators take advantage of the popularity of social media as the first step for connecting and serving their target audience with content that interests them. eCommerce businesses can do the same by using engaging content and images to grab the audience's attention and direct traffic to their website.
In this case, the eCommerce website interface must have a high level of visual appeal, especially showcasing prominent products to create inspirational shopping. Moreover, businesses can implement social commerce to directly sell products on social media platforms like Facebook, Instagram, TikTok, and so forth.
Content Marketing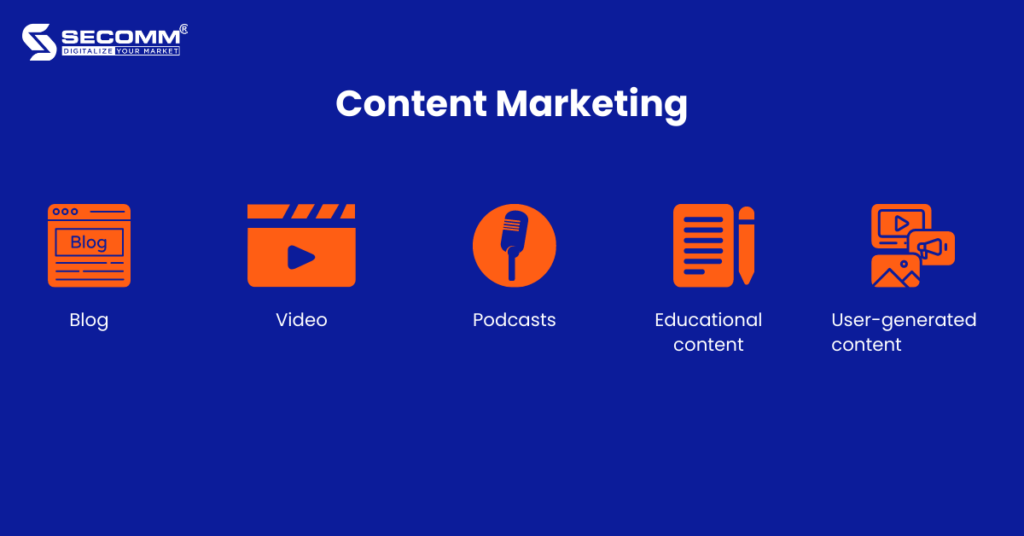 This is an effective marketing channel that brings long-term results for eCommerce businesses as well as a sustainable branding tool for their brands. Currently, various types of content are widely used, including
Blogs;

Videos;

Podcasts;

Educational content;

User-generated content, such as images, videos, forum discussions, testimonials, etc.
The goal of content marketing is to answer questions, provide information, promote the brand, suggest and guide customers in choosing products, and even entertain them. With optimized content, customers will quickly find out the website and the business can increase the conversion rate. Moreover, the business can leverage that content for the next eCommerce marketing campaigns.
Search Engine Marketing (SEM)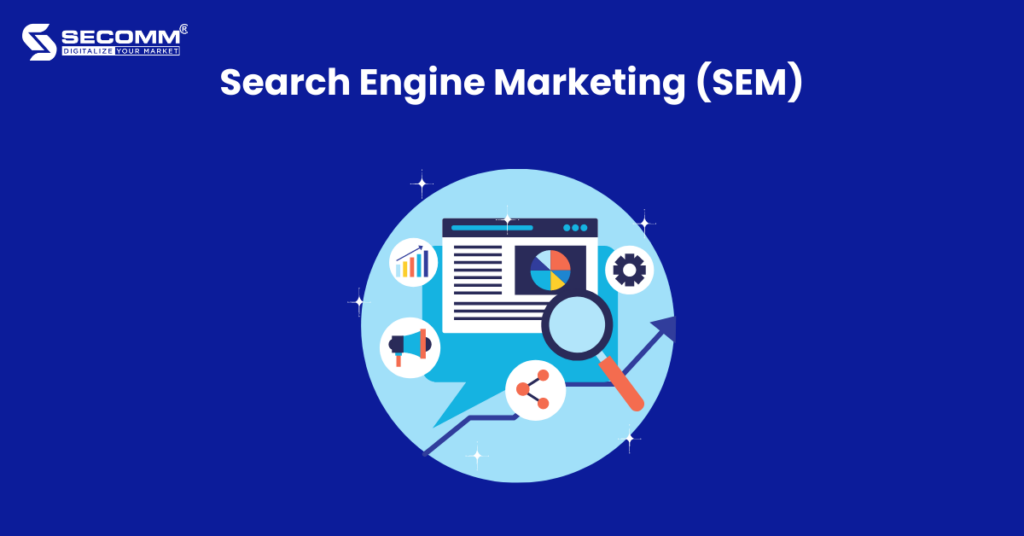 SEM includes both Search Engine Optimization (SEO) and paid advertising. While SEO requires marketers to understand Google's ranking algorithm to optimize their content to meet Google's evaluation criteria, SEM relies on various campaigns such as pay-per-click (PPC) campaigns, display campaigns, or product advertising campaigns like Google Shopping Ads. 
On Google, PPC campaigns ensure that potential customers will see the link leading to the brand's website when they enter search terms that match the selected campaign keywords. That is the reason why eCommerce businesses frequently utilize Google Adwords and run PPC campaigns to advertise their product pages.
This way enhances the chances of searchers clicking on the link and making a purchase decision before leaving the eCommerce website, leading to a notable increase in conversion rates.
Influencer Marketing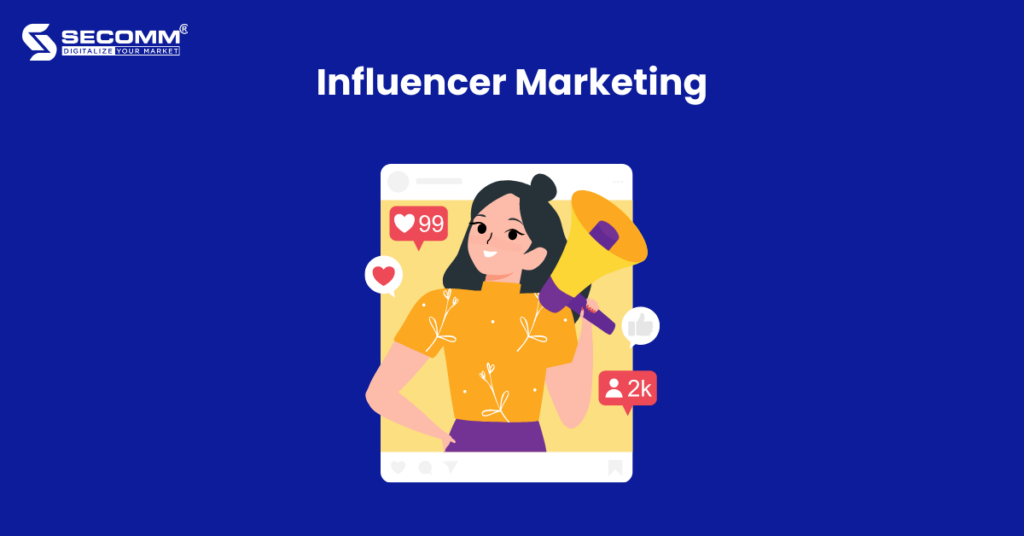 A reliable influencer can be a brand's 'best friend'. The introduction or endorsement of an influencer can help businesses quickly increase sales, optimize marketing ROI, and raise brand awareness. In addition, Influencer Marketing leverages the trust in an individual's persuasive abilities and self-confidence to influence and encourage their followers to make purchasing decisions.
Influencer marketing is a highly effective eCommerce marketing channel in that eCommerce brands are more likely to continually find ways to collaborate with influential individuals to drive recognition and emotional shopping for specific products or services
Email Marketing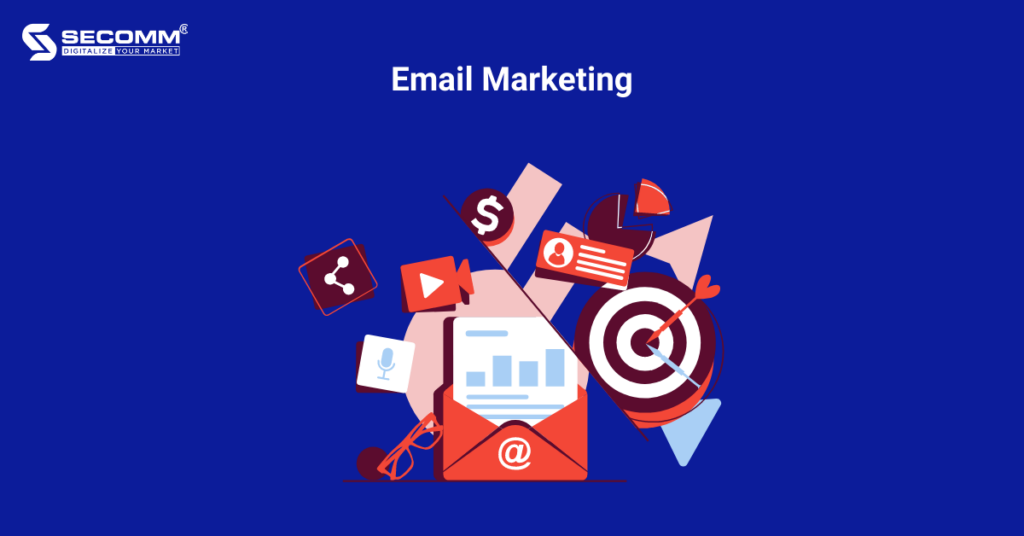 This is one of the oldest categories of Digital Marketing. Today, in the eCommerce world, email marketing still plays a very special role that enables businesses to automate campaigns toward targeting subscribers from different segments or stages in the customer journey
However, businesses should be careful in selecting and categorizing the target groups in their email list, to send the right content to the right target audience. This way, businesses can maintain the trust of potential customers at a time when privacy and personal data security have become increasingly important to Internet users.
Therefore, they should be cautious in building their email list if email marketing is a part of their eCommerce marketing strategy.   
With all things considered, if there is no eCommerce Marketing, eCommerce websites are virtually unknown. The only way for a website to gain brand recognition, attract more online customers, and generate consistent and regular revenue is to effectively implement target marketing activities. 
With a wealth of experience successfully implementing eCommerce for many customers in various countries in recent years, SECOMM understands the difficulties and obstacles businesses face when undertaking tasks related to eCommerce marketing strategy. 
Contact SECOMM today to receive free support and consultation.