According to data compiled by Statista, over 82% of retail sales take place in brick-and-mortar stores. Within that, more than 81% of customers have spent time researching products online before deciding. This demonstrates both online and offline business activities must be aligned for the optimized overall operation. That means you, as a business, need to consider implementing an O2O commerce strategy in line with your business goals and capabilities.
Define objectives
To establish objectives, it's important to determine your vision for O2O commerce implementation. It represents the future look that you aim to achieve, and then you will set specific and measurable goals. You can also use SWOT to make sure you understand your strength, weakness, opportunity, and threats.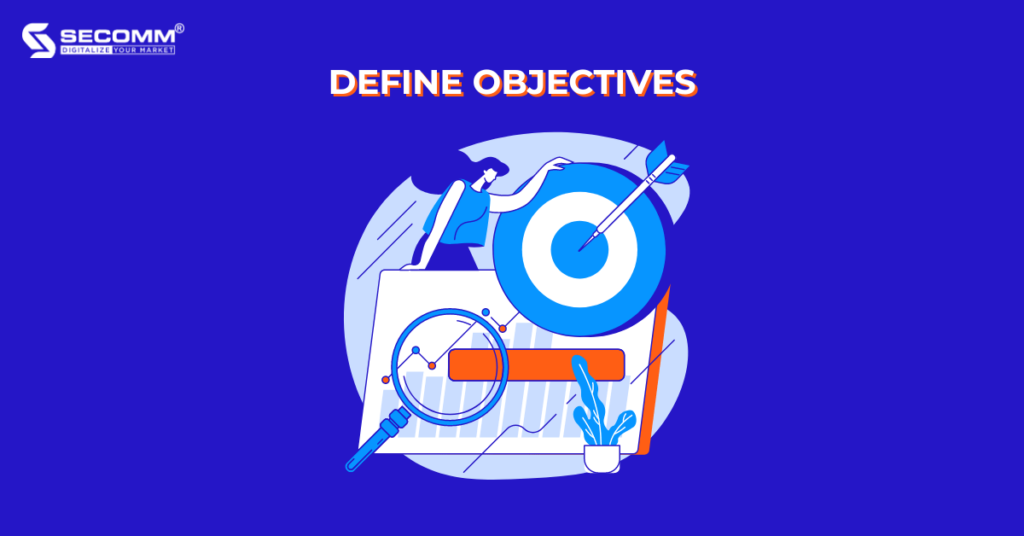 Clear objectives will keep you focused on what is important, minimize risks, and achieve O2O commerce success.
Plan the strategy
Next is to work with your team to develop O2O strategies to achieve the established objectives. 
You can use performance analysis software to measure and analyze, identifying pain points and touchpoints throughout the purchasing journey. This way, you can determine which O2O model to implement and which channels are suited for the chosen model. 
After choosing your business model, you will select resources to facilitate O2O commerce.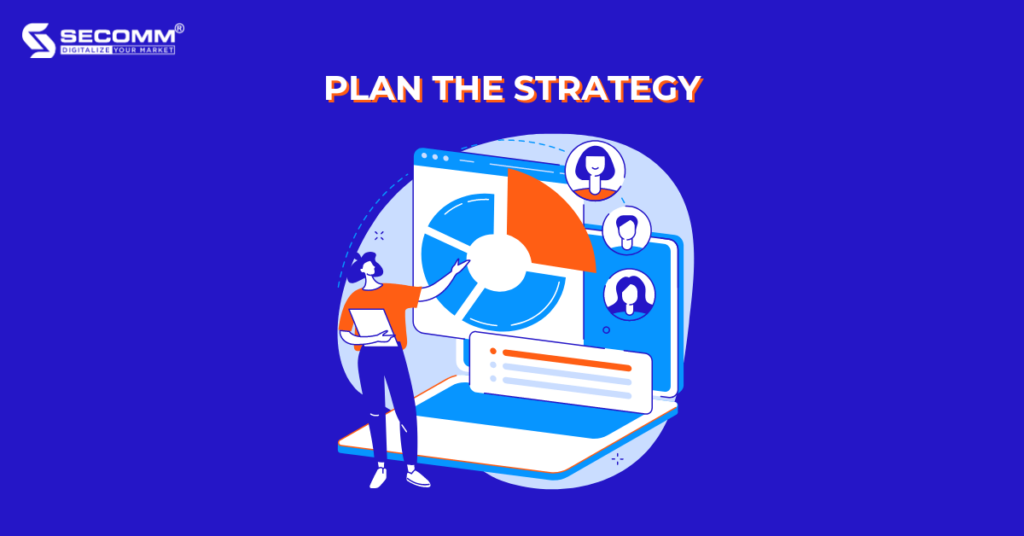 Here are 3 great ways to pool resources:
Number 1. Plan to build your in-house team for both online and offline sales channels
Pros: You can manage and shape your team to develop the business the way you want
Cons: It requires significant costs and time to recruit and train your in-house team, making your market entry to be slower than the competition. 
Number 2. Collaborate with an O2O-experienced developer
Pros: You can learn a lot from your partner
Cons: It's not easy to find trustworthy and professional partners with expertise that suits your needs. 
Number 3. Facilitate the O2O commerce with an expert developer along with building the in-house team to maintain it.
Pros: You can quickly develop the O2O system and control it in the long run
Cons: It takes time to find a trustworthy vendor, as well as the costs to recruit and train your in-house team.
Those approaches can help you in effectively outlining your O2O commerce plan, encompassing aspects such as budget allocation and implementation timeline.
Optimize the offline commerce system
Typically, businesses that implement O2O strategies are those that already have an existing offline business system. However, to effectively fulfill O2O orders you must optimize your offline commerce capabilities. The optimized offline system will strengthen your O2O operations with some management software such as POS, CRM, ERP, and PIM instead of using manual management processes relying on paperwork or Microsoft Office tools (Word, Excel, OneNote, Access, etc).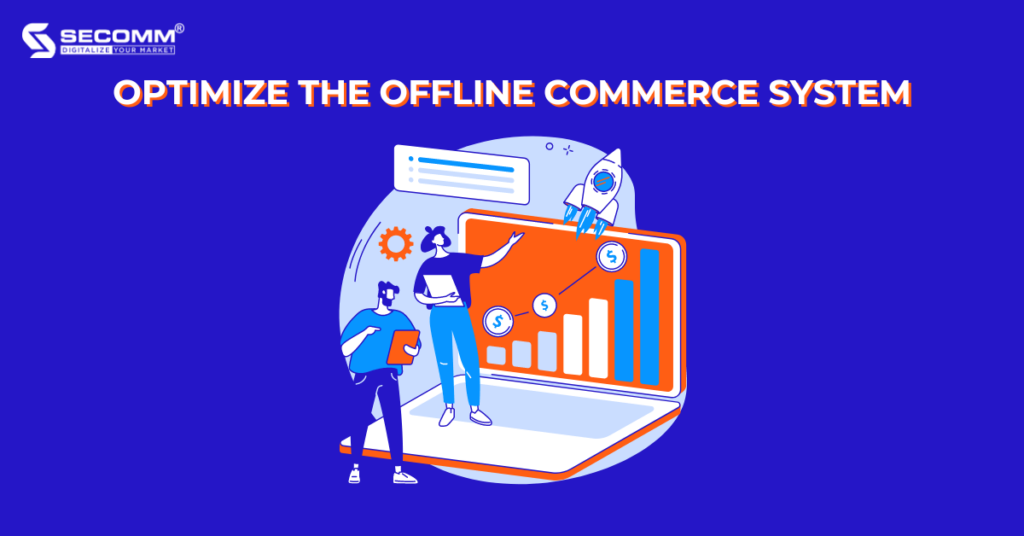 POS (Point of Sale) is where the buying and selling transactions take place. A POS system combines hardware and software to create a complete transaction process. Some popular POS systems include Magestore, mPOS, VNPAY, and KiotViet. 
ERP (Enterprise Resource Planning) is software that helps plan and manage all operations of a business. Some world-renowned ERPs include Odoo, Sage, TomERP, Oracle, and SAP. 
CRM (Customer Relationship Management) is a software that allows you to manage information and interaction of your existing and prospective customers. CRM helps you to collect, store, and analyze customer data to improve customer interactions and enhance sales capabilities. You can use CRM tools like Salesforce, HubSpot, Zendesk, Zoho, and Pipedrive. 
PIM (Product Information Management) is a system used to store and manage your business's product information in a centralized manner. Product information includes technical specifications, descriptions, images, videos, size and color information, multilingual product descriptions, and other relevant information needed by marketers or sales staff. There are some popular PIM solutions including Pimworks, Salsify, Akeneo, and Inriver.  
Depending on the current level of digitization in your offline operations, you can consider upgrading existing systems, transitioning to different platforms, or implementing additional suitable software solutions. 
Develop the online commerce system
Select platforms
Typically, building the online commerce system including websites, and apps, you can choose between 2 types of platforms: SaaS and Open Source.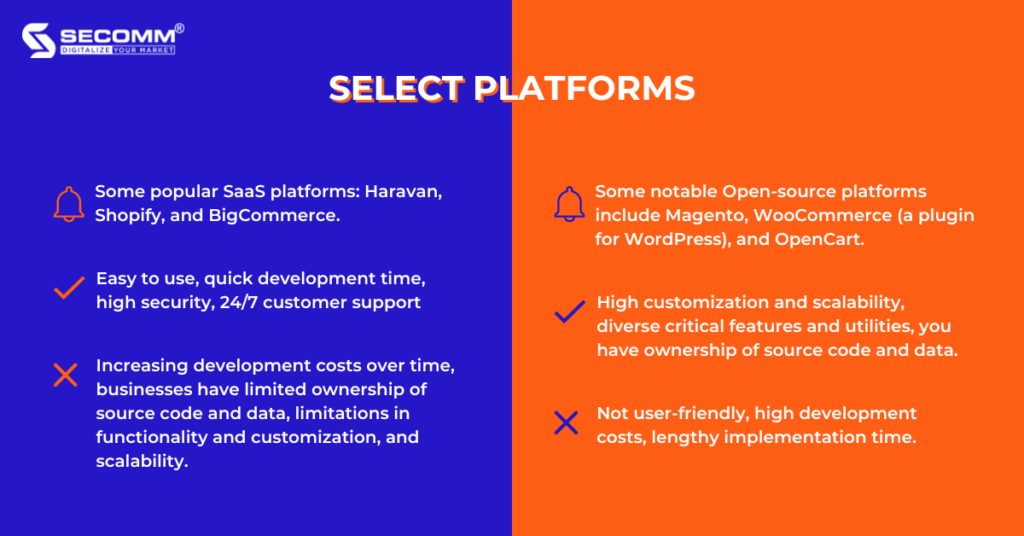 SaaS (Software as a Service) platform is a service delivery model where the website system is provided as software. In this model, data is stored on the provider's server, and the platform is responsible for handling technical issues for the business.
Some popular SaaS platforms:  Haravan, Shopify, and BigCommerce.
Pros: Easy to use, quick development time, high security, 24/7 customer support

Cons: Increasing development costs over time, businesses have limited ownership of source code and data, limitations in functionality and customization, and scalability.
The SaaS platform is often a popular choice for startups or SMEs (Small and Medium-sized Enterprises) due to its reasonable cost and implementation time. 
The Open Source platform refers to software with publicly available source code that can be used by anyone free of charge. Open-source platforms are the optimal choice for businesses to develop comprehensive websites and apps. 
Some notable Open-source platforms include Magento, WooCommerce (a plugin for WordPress), and OpenCart. 
Pros: High customization and scalability, diverse critical features and utilities, you have ownership of source code and data. 

Cons: Not user-friendly, high development costs, lengthy implementation time. 
The Open-source platform is the perfect choice for enterprise-level businesses requiring complex customization due to its high flexibility and scalability.
In addition, you can also build your store on popular eCommerce marketplaces such as Shopee, Lazada, Tiki, Sendo, and Amazon. Marketplaces give you a great opportunity to reach out to a wide pool of potential customers and increase sales. Moreover, using eCommerce marketplaces helps you save costs on ads, shipping, and customer relationship management (CRM).
To succeed on marketplaces, you will need optimized store pages and an effective strategy. It's easier said than done, however, relying on eCommerce marketplaces in the long run may result in a loss of control over customers and their data. Marketplaces will have their own policies regarding customer data management and contact information making it difficult for you to directly access their customers and may lose these potential customers to your competition. 
Overall, to effectively implement O2O commerce, you can choose to develop an online system alongside your offline system or proceed with it after getting the offline system done. 
Create UI/UX design
After choosing the platform to build the O2O e-commerce website and app, you will create the UI/UX design that aligns with your brand's characteristics.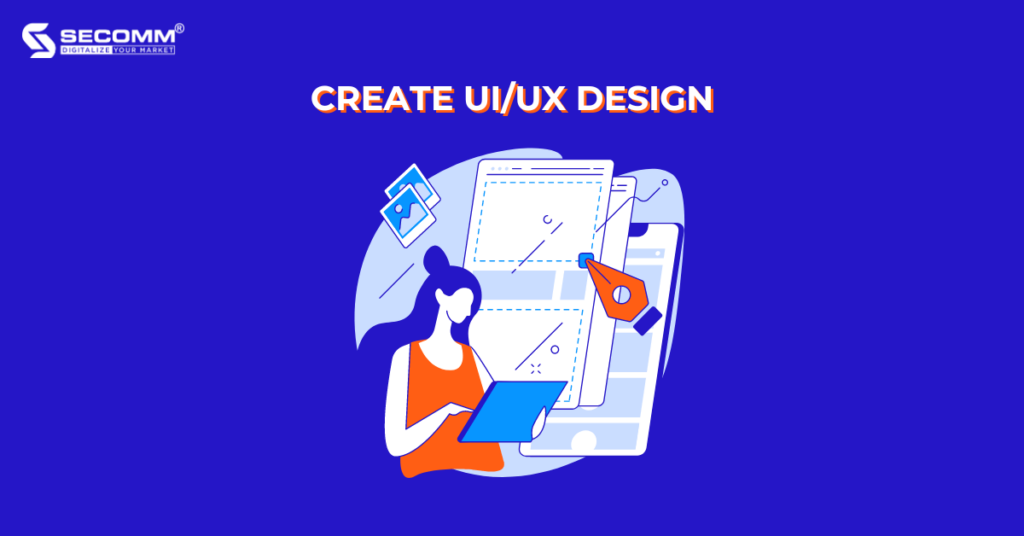 There are 3 recommended approaches:
Using pre-built themes: This helps you save theme costs. Both SaaS and Open-source platforms offer a variety of themes ranging from $300 to $500.

Customizing based on pre-built themes: This approach allows you to customize the theme to suit your development needs. 

Create the UI/UX design from scratch: This helps you to develop your brand image uniquely and creatively compared to the majority of competitors. It may incur higher costs compared to using pre-built themes but the "tailored" design will meet the market needs and your business's requirements. 
Develop critical functions for the digital system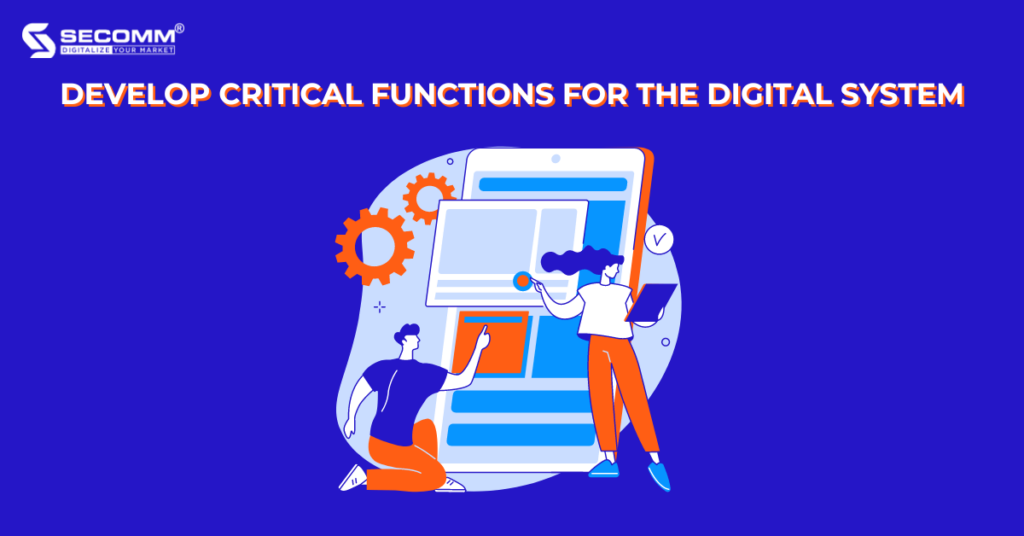 After you've done with your design, it's time to develop some critical functions for both eCommerce website and app implementation. Below are a few suggestions:
Catalog Management: involves managing categories, functions, prices, and product images/videos to optimize your operations.

Sales Management: focus on managing order information, and being aware of customer shopping behavior.

Marketing Management: integrating features such as URLs, meta tags, and internal links to optimize SEO, and combine with other effective marketing campaigns to boost sales. 

Content Management: All about generating and optimizing engaging content for CMS, including text, images, banners, widgets, templates as well as blogs, and branded content, v.v

Customer Management: All about storing, managing, and analyzing customer data and segmentation to boost your marketing strategy and optimize the customer online experience.

System Management: All about managing and assigning permissions to administrators to operate, secure, and maintain the eCommerce system. 

Store Management: All about using inventory management tools at main stores, branches, and warehouses to ensure an efficient supply chain. 

Cart and Checkout Management: All about the shopping cart and payment information.

Analysis and Reporting: All about analyzing and measuring the performance of the eCommerce system to help you make decisions based on data. 
Testing
Testing serves as a vital undertaking to help you uncover any lurking bugs that may emerge within a website and app, all in the pursuit of aligning the entire system seamlessly with the precise demands of your business. By doing testing, you will not only grant a comprehensive overview of your project but also provide the means to evaluate targets and even proactively manage risks as you navigate the realm of eCommerce.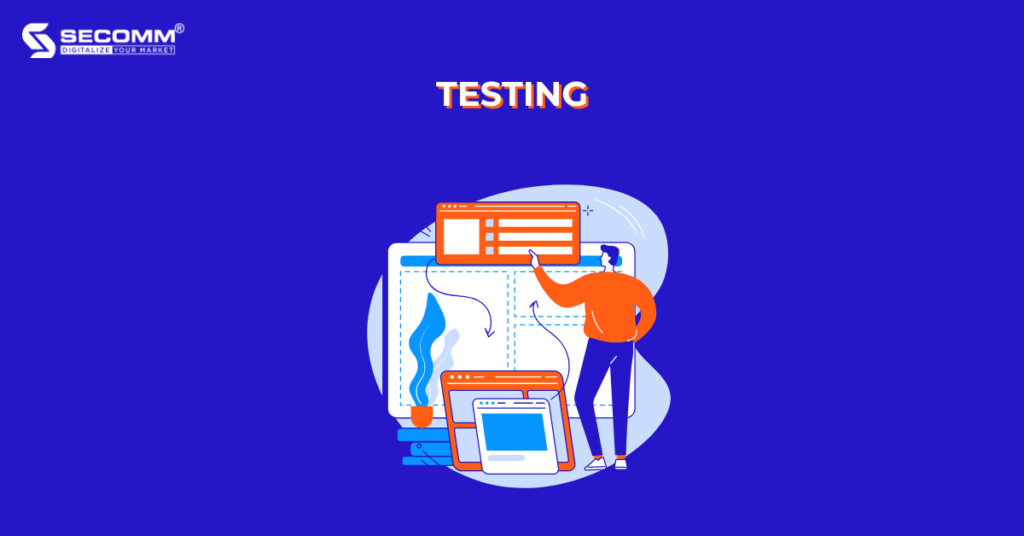 There are several testing methods:
White-box testing: In white-box testing, the code and algorithms are examined. Testers access the source code to perform the tests. 

Black-box testing: This method tests the system's functionality based on specific requirements.

Gray-box testing: It combines black-box and white-box testing. 
In general, conducting testing based on test scenarios is an important step that helps you ensure quality and provides a solid foundation for a smooth operation.
Legal Registration and Launch the app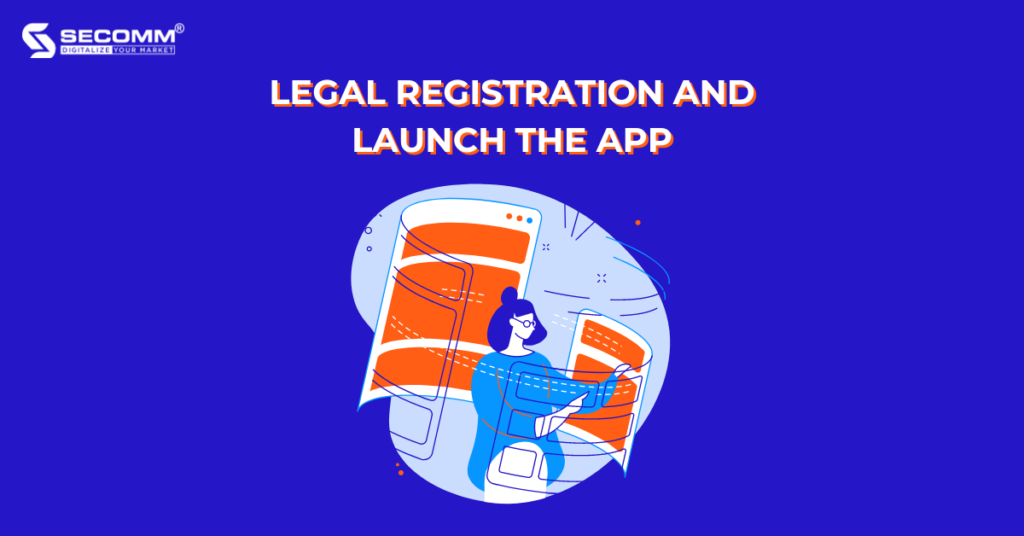 Declare with the Vietnamese Ministry of Industry and Trade
The final step to developing the online capabilities is to complete the legal procedures to make sure your eCommerce operation is legit. You can follow the step-by-step guide in the eCommerce Management Portal. 
This is a mandatory requirement set by the Vietnamese Ministry of Industry and Trade for individuals or organizations having online businesses to fulfill their obligation to register/notify within the specified timeframe. 
Publish the app on Google Play and App Store
To publish the applications on these platforms, you need to follow these steps:
Register a developer account on the App Store and Google Play

Create your developer profile and register the app

Create and submit the app, including necessary information such as name, description, images, videos, and other features. You must ensure the app complies with the regulations and requirements of these platforms.

Check and confirm the app registration. When the app is approved, you can start promoting and managing it on the platforms. 
By pushing the app to Google Play and the App Store, you take one closer step to mobile users.
Measure performance
After facilitating your O2O commerce system, it's time to take a look at the collected data to measure its performance for further critical decisions. Several tools can be integrated into your business system such as Google Search Console, Google Analytics, Facebook Pixel, TikTok Tracking Pixel, and more.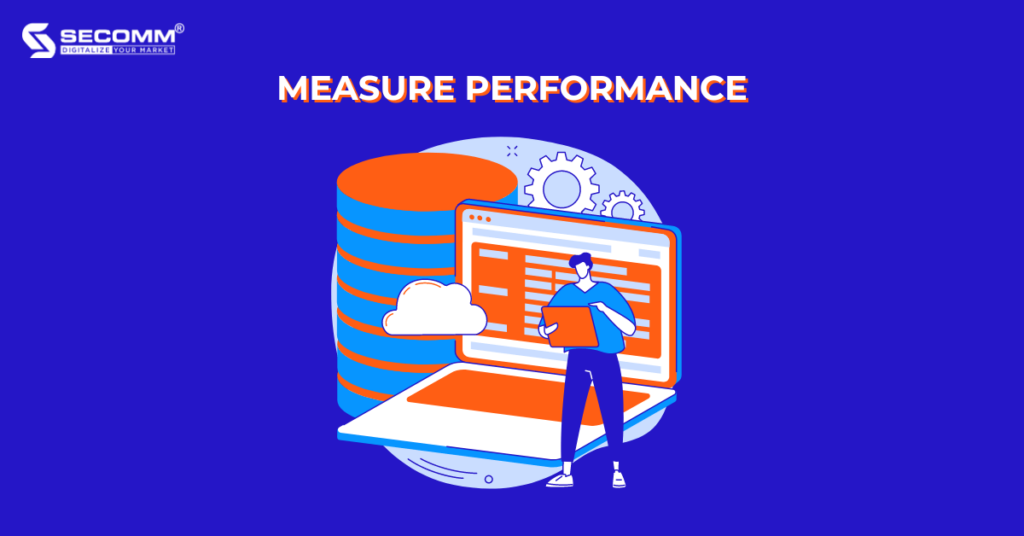 Moreover, you can integrate BI (Business Intelligence) tools, which are intelligent management reporting systems, to gather large amounts of data from various sources and use them to make predictions. Some popular BI tools include Magento Business Intelligence, Tableau, Power BI, and Looker.
Optimize customer experience
Having the analysis and reports in place, you can now develop appropriate strategies to optimize customer experience. Some popular strategies include Loyalty Program and Omnichannel.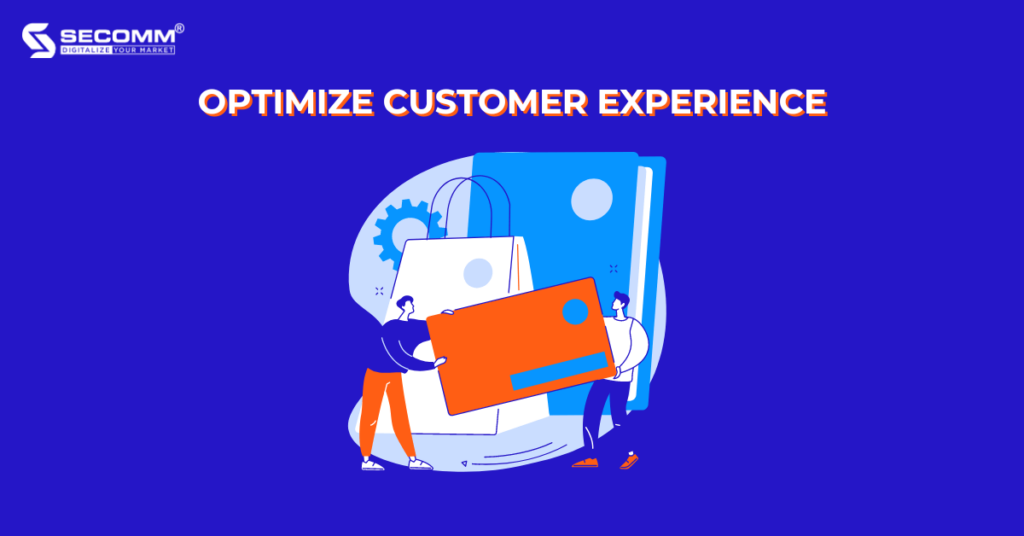 The Loyalty Program is a marketing strategy designed to encourage customers to continue to shop associated with the program. This enriches customer shopping experience and keeps them engaged with your brand. 
Omnichannel is a multichannel sales approach that focuses on providing a seamless shopping experience by marketing and selling on all channels where potential customers are present, from mobile devices, social media, and eCommerce websites to brick-and-mortar stores.
O2O Commerce Solution at SECOMM
Established in 2014, SECOMM is a company specializing in providing O2O commerce solutions. Over the years, SECOMM has accumulated a vast portfolio of O2O commerce projects with large domestic and international clients such as Annam Gourmet, Trentham Estate, and much more.
Regarding O2O commerce solutions, SECOMM offers a diverse range of services to help businesses enhance their competitive capabilities and dominate the retail market in the digital age. These services include Solution Consulting, Team Development, and O2O System Development including:
eCommerce System
Developing an O2O commerce system to provide a comprehensive experience for customers:
Deploying eCommerce websites on platforms such as Shopify, WooCommerce, and Magento, etc

Building eCommerce Apps using platforms, technologies, and frameworks such as Flutter, NodeJS, ReactJS, Ionic.

Building and managing online stores on popular eCommerce marketplaces such as Shopee, Lazada, Tiki, Sendo, and Amazon.
Management system
Deploying and integrating management tools and software to efficiently operate business activities for the enterprise.
ERP: Odoo, Sage, TomERP, Oracle, SAP, etc.

CRM: Salesforce, Hubspot, Zendesk, Zoho, etc.

POS: Magestore, mPOS, VNPAY, KiotViet, etc.

PIM: Pimworks, Salsify, Akeneo, Inriver, etc.
Customer Experience System
Building and integrating platforms to support businesses in enhancing customer experience.
Mobile Applications: Flutter, NodeJS, ReactJS, Ionic, etc.

Loyalty Programs

Omnichannel Commerce
Data System
Integrating tools to support the analysis and reporting for the business operations.
Data analysis and reporting: Google Search Console, Google Analytics, Facebook Pixel, Tiktok Tracking Pixel, etc.

Business Intelligence: Magento Business Intelligence, Tableau, Power BI, Looker, etc.
To learn more about the O2O commerce model as well as the best solutions to conquer the retail market, please contact SECOMM today for a free consultation.