After Covid, eCommerce is on the rise and is expected to continue to thrive stronger and more resilient than ever. Global retail eCommerce sales reached $4.9 trillion in 2021, as stated by Statista. By 2025, this figure is projected to increase by 50% to approximately $7.4 trillion and there is no sign that the growth of online shopping will slow down anytime soon.
The expansion of eCommerce has raised concerns among physical store owners and urged them to embrace eCommerce quickly to avoid being left behind. It's simple for businesses with a large budget, but other small and medium-sized businesses will not be able to move their entire operations online. Thus, the O2O Commerce model is the solution worth considering. Its popularity has been raised since 2021 and is expected to reach retailers soon. 
What is O2O Commerce?
O2O or Online-to-Offline Commerce Model is a business strategy that draws potential customers from online channels to make purchases in brick-and-mortar stores. This model aims to create a seamless shopping experience at all stages: before, during, and after purchasing.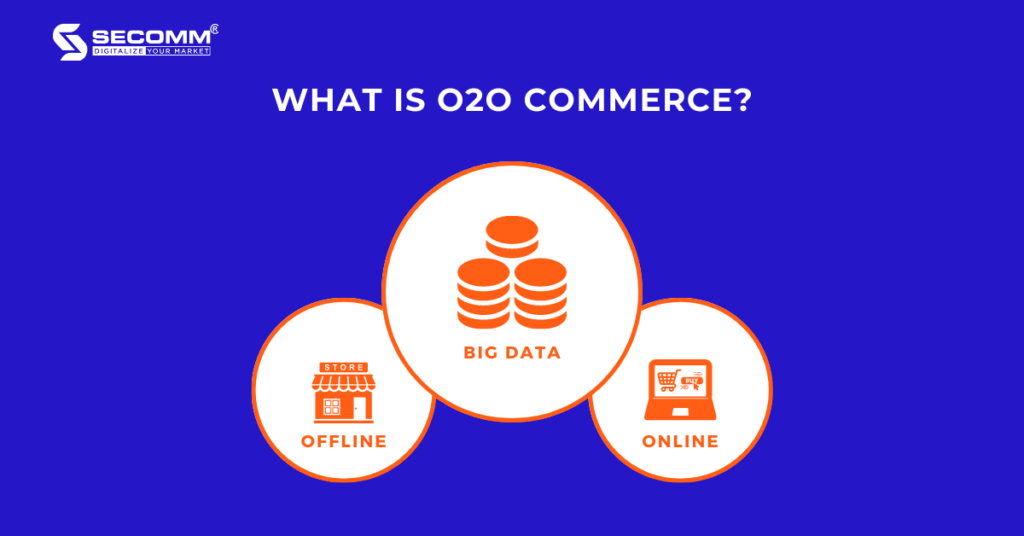 How does O2O Commerce work?
O2O Commerce combines online and offline business models. Its objective is to increase product awareness online, allowing customers to search for what they need before visiting a physical store to make a purchase. There are some O2O strategies that businesses can try including Buy Online Pick-up In-store (BOPIS), In-store Returns, Home Delivery, etc
For example: 
A man wants to buy a shirt from a particular fashion brand;

He searches for it online and goes to the web store that sells the product he is interested in;

Then, he chooses the shirt's size and color, applies a discount code, and makes a purchase;

He goes to a local store and picks up the shirt by providing his information;

He tries on the shirt he ordered in the store to check its quality, size, and comfort. If he is not satisfied with the product, he can return it and get a refund.
That way, the customer can both take advantage of the discount code for the shirt, and try it on at the nearest store without having to wait for delivery. Moreover, he can completely return the shirt immediately and go to another store if he is not satisfied.
Home Delivery is also another popular strategy in the O2O world. It will take a few hours or a day. So, the man can buy his shirt online, select the home-delivery option and wait to get it. In another case, when going to the store to pick up the shirt, he sees and likes a jacket but needs help finding the right size or favorite color. He simply places an order online while in store and that desired jacket will be delivered to his door.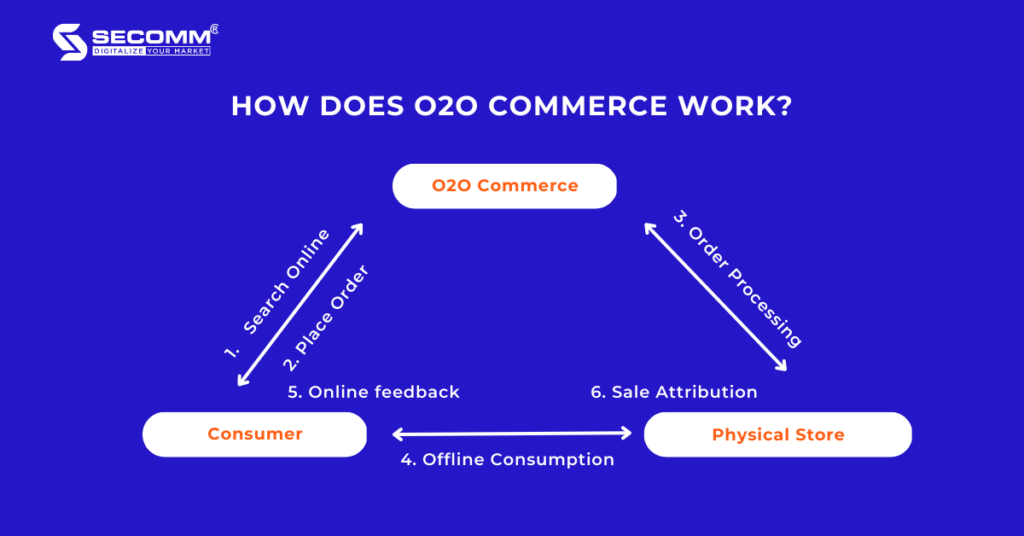 The differences between O2O and Omnichannel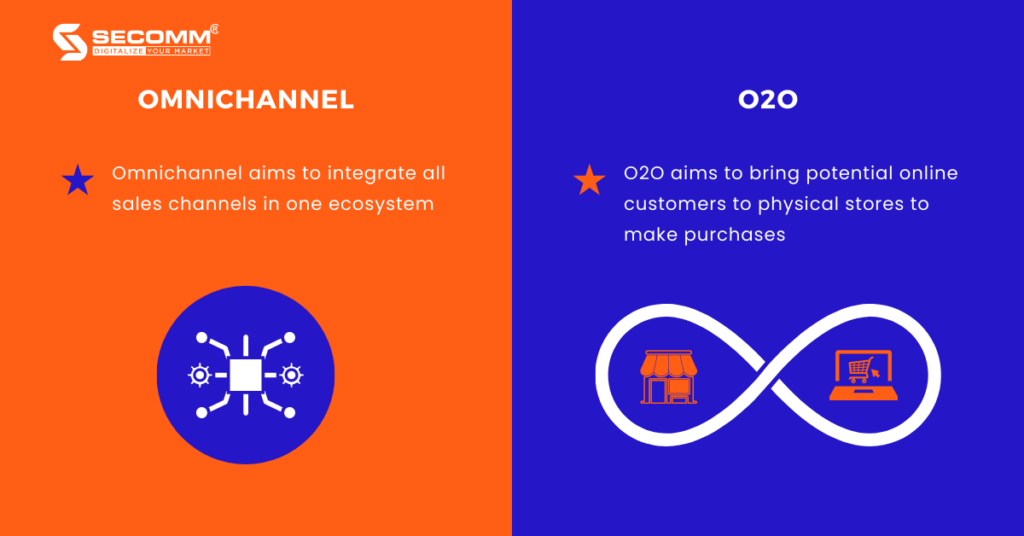 The example above may confuse the O2O commerce model and the Omnichannel commerce model. Although they both facilitate a more seamless shopping experience among channels, their main goals are quite different. While Omnichannel aims to integrate all sales channels in one ecosystem, O2O aims to bring potential online customers to physical stores to make purchases. Both strategies are designed to bridge the gap between online and offline sales, but O2O prioritizes a specific buying journey instead of multiple touchpoints in Omnichannel commerce.
Case studies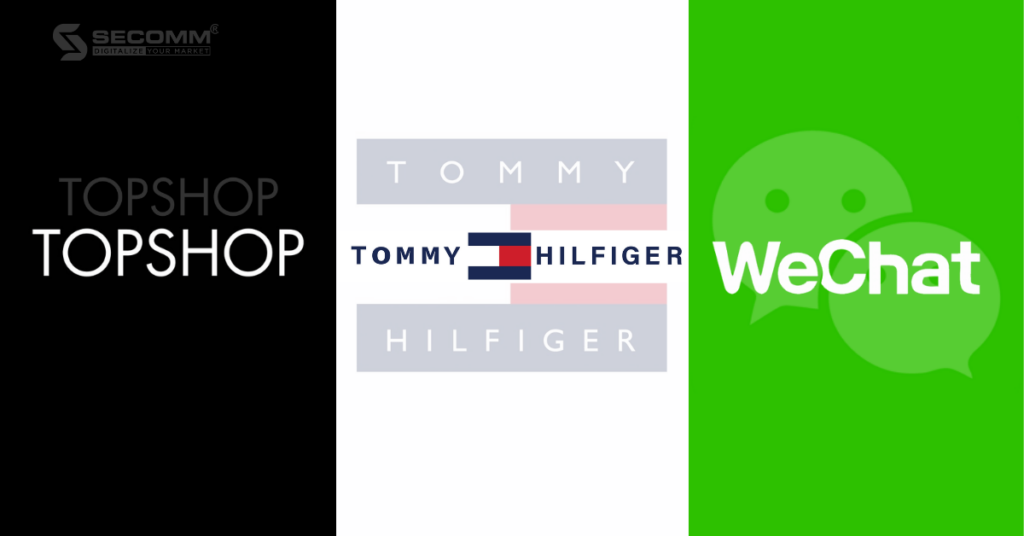 Topshop
One of the brands that understand what they are doing to connect in-store shopping with online shopping in a tight way is Topshop. By partnering with eCommerce website ShangPin to open retail stores in malls, with giant iPhones decorated in Topshop style, customers can access "The Mobile Adventure" by scanning a QR code to view and try on virtual Topshop fashion products in the store. Then they share their look on social media and place an order.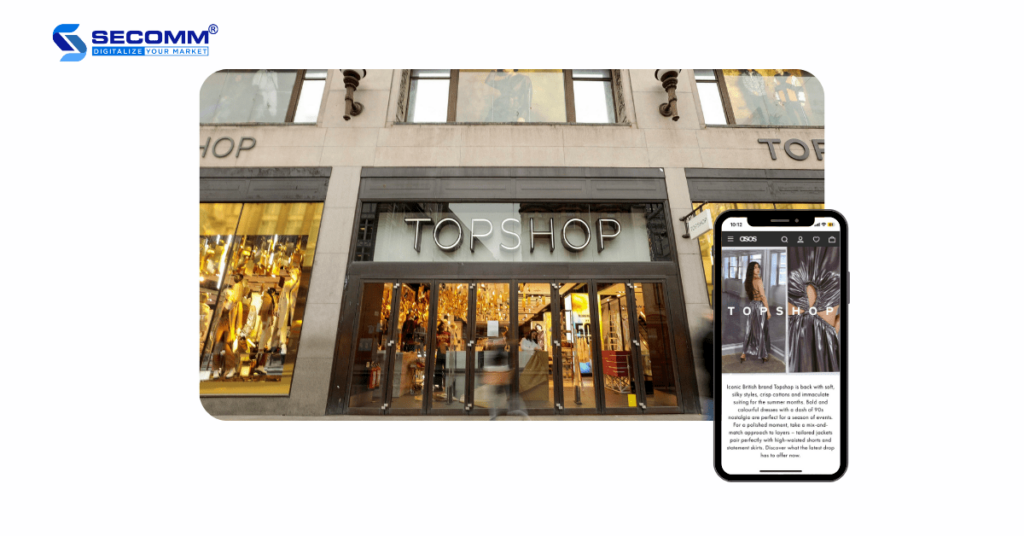 Tommy Hilfiger
When it comes to fashion, Tommy Hilfiger has shown his agility when deploying the O2O model. In 2015, the brand launched digital showrooms, pioneering the fashion industry's digital revolution. In 2016 they launched a chatbot through Facebook Messenger and in 2017 they launched the Hilfiger Club app with a loyalty program of personalized special offers and invitations to the brand's events. All of that gives customers a good reason to come to the store.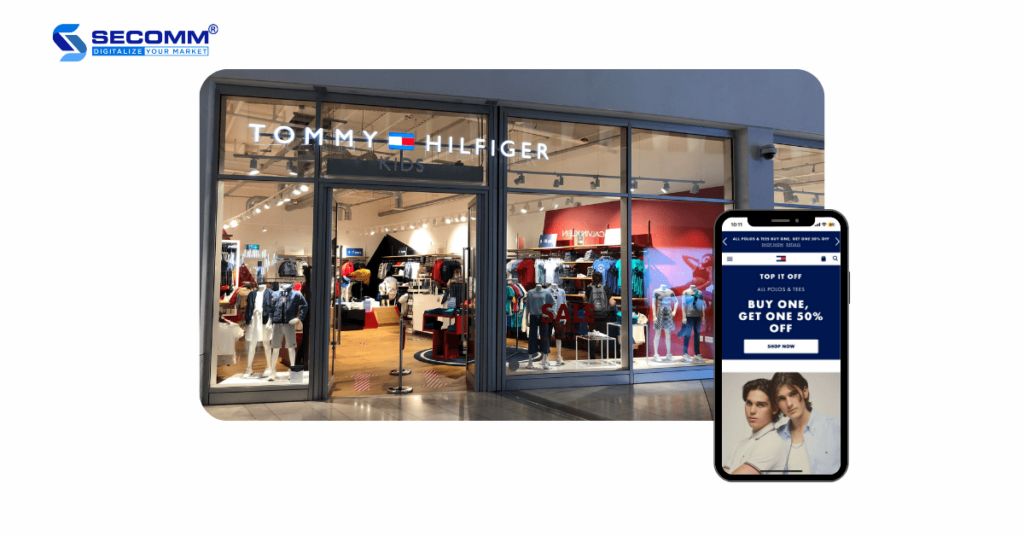 99 Ranch Market and WeChat's Shake
In recognition of the significance of an O2O commerce strategy, WeChat introduced a "Shake" feature that enables mobile users to connect to a nearby local business by shaking their phones. The retailer's unique offers are then all accessible, encouraging customers to engage in the in-store buying experience.
Soon after, the 99 Ranch Market, a chain of Chinese-American supermarkets, benefited from the popularity of WeChat's "Shake" feature and the rise of O2O among the Chinese community in the US. Customers can play a "beacon shake" game the company has created, which is activated by in-store beacons and gives them the chance to win a variety of prizes and coupons for their subsequent purchases.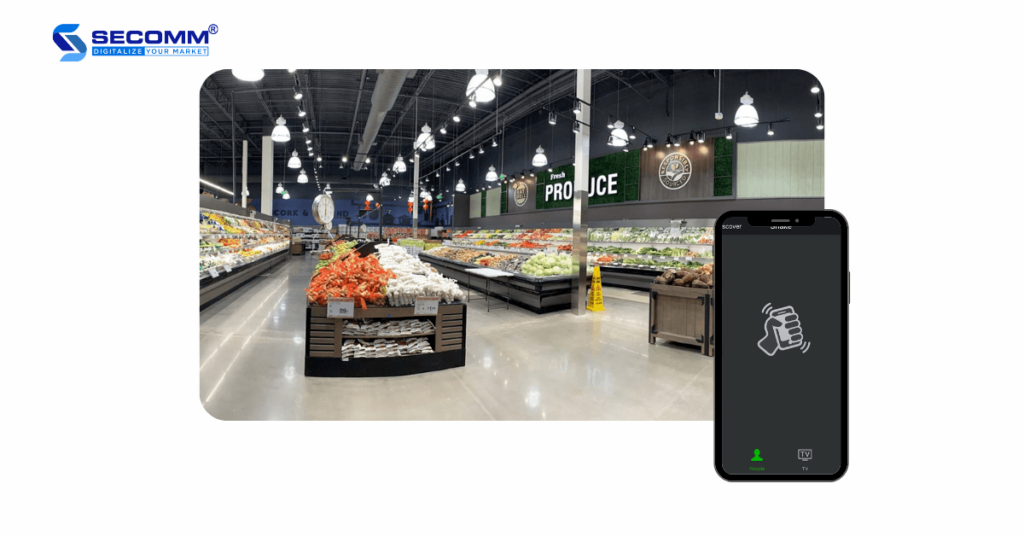 The O2O Commerce model is an incredible idea with great potential to change both online and offline sales in the eCommerce era. While customers can shop both in-store and online, brands can optimize engagement, conversion rates, and average order value.
Today, when customers' expectations for online shopping are similar to offline shopping, one condition for physical stores to survive is to build their online presence quickly. The O2O strategy is about leveraging both online and offline channels, thereby enhancing brand loyalty, and providing a seamless Online-to-Offline shopping experience at all stages: before, during, and after purchases. 
Want to know more? Contact our experts to learn more about O2O Commerce and how to implement it in your business.