We are living in a world where the younger generation has taken the lead in setting ever-rising standards for digital experience. So, it's important for businesses to quickly adapt to new trends for sustainable development to keep up with the shift.
Especially during a global pandemic, eCommerce has become one of the top priorities of every business owner. In order to thrive in a rapidly changing market and keep customers loyal, brick-and-mortar businesses have had to build an online presence and increase their eCommerce capabilities. 
The term "Omnichannel Commerce" is defined as a "trend" that helps businesses achieve the aforementioned objectives and this trend is expected to continue to accelerate in the coming years. 
What is Omnichannel Commerce?
Omnichannel Commerce is a multichannel approach that focuses on offering a seamless shopping experience by marketing and selling across all channels where potential customers are present including mobile devices, social networks, eCommerce websites, and brick-and-mortar stores.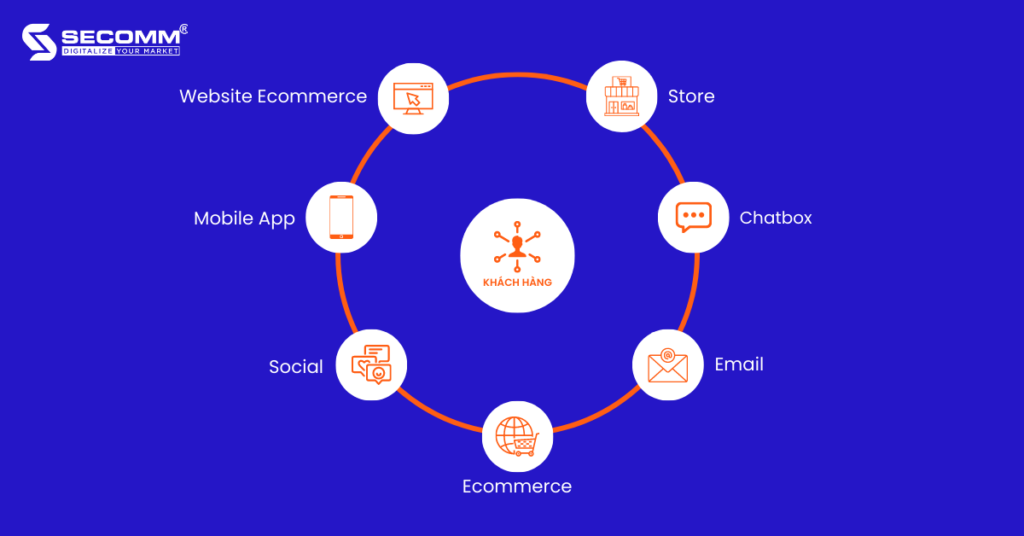 The main differences between Single Channel, Multichannel, and Omnichannel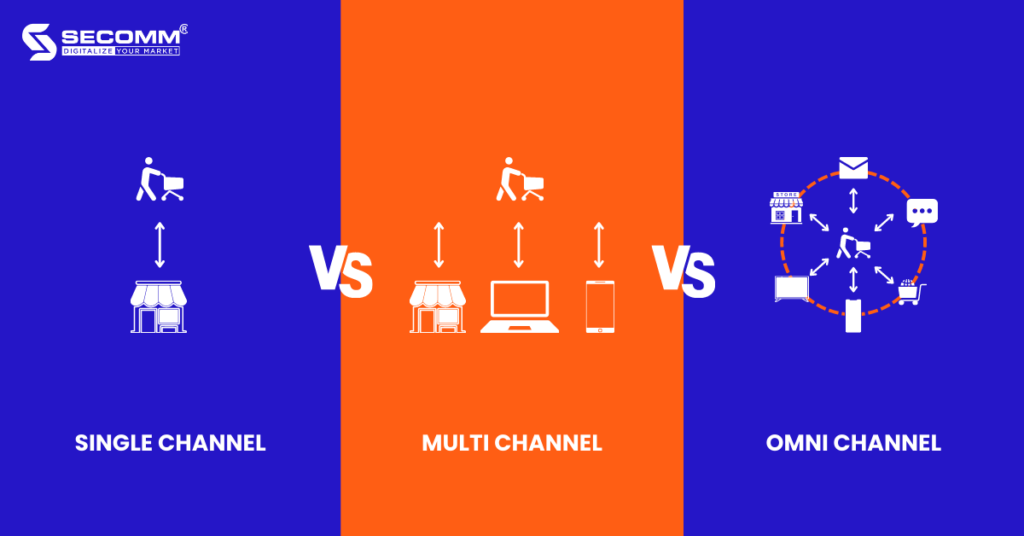 Single-channel Commerce 
When a company sells its products or services only through one channel, that approach is known as single-channel commerce. It could be a physical store, an eCommerce website, or a marketplace like Shopee, Lazada, Tiki, etc. 
Selling through a single channel could initially be quite successful, but if businesses desire to provide their customers with a richer shopping experience and increase brand awareness, they need to add multiple channels to showcase and sell their products or services. 
Multichannel Commerce 
When it comes to the Multichannel Commerce strategy, businesses will interact with customers and sell their products through both online and offline channels. This strategy makes use of touchpoints where customers can perform the same action at any available channel. These touchpoints, however, are independent and barely or not at all connected among channels. For example, a physical store with an eCommerce website has no inventory-sharing function.
Omnichannel Commerce 
Similar to Multichannel Commerce, Omnichannel Commerce enables a company's marketing and sales efforts to be spread across numerous channels. The main distinction is that Omnichannel Commerce prioritizes the customer, connects all touchpoints, and creates a unified buying experience. But, Multichannel Commerce aims to reach as many channels as possible, with unique content for each and customers will interact with brands through their preferred channels.
How does Omnichannel Commerce work?
An effective Omnichannel Commerce strategy includes effective operations of each sales channel that will be integrated in a seamless and consistent manner. Touchpoints should provide a unique but connected experience based on previous interactions. That experience takes customers to the end of the customer journey to get the business's objectives.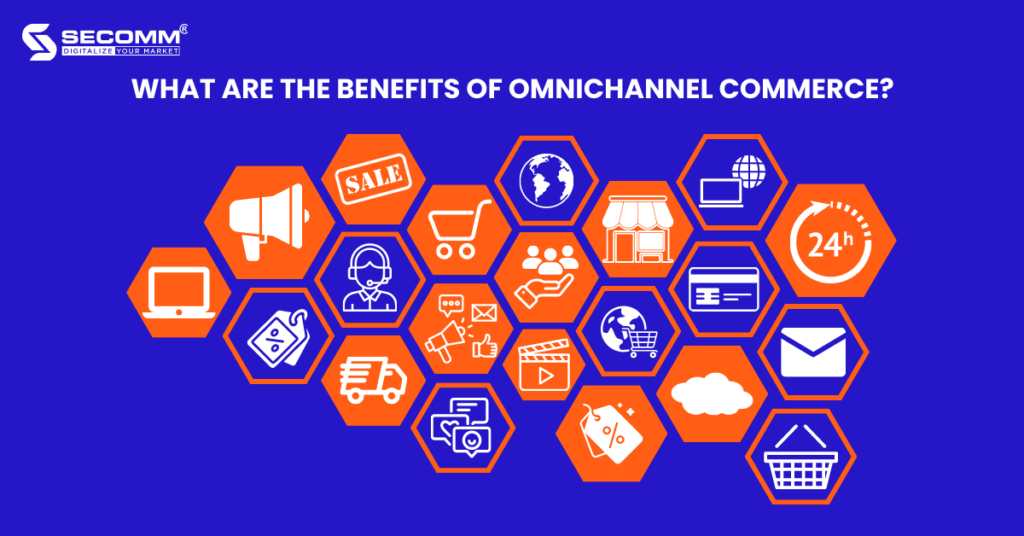 Imagine a man who wanted to buy a new washing machine. After seeing an attractive TVC with the merchant's information, he used his laptop to begin searching on the Internet. He discovered the merchant's eCommerce website, and his desired product is offered at a local physical store. He decided to add that product to his shopping cart after chatting with the customer service team. 
He downloaded the merchant's app, signed into his account, and accessed his cart before heading to the store because he wanted to see and check that washing machine in person before making a purchase. He checked the app to ensure the item is still in stock, its quantity, the best payment method, and any associated special offers. 
When he arrived, he checked the product's quality and checked out with the QR Code. The transaction is finished. Under the CRM system, his information and data would be saved for upcoming marketing campaigns and post-sale efforts.
What are the benefits of Omnichannel Commerce?
Nowadays, consumers receive a ton of offers and messages from many brands day after day. This brings up many considerations when choosing a brand to engage with. Developing an Omnichannel strategy to connect with customers in a seamless manner across multiple channels will set a brand apart from the competition. 
Omnichannel Commerce is a customer-centric model, connecting touchpoints and providing personalized experiences. This contributes to the company's revenue increase as expected with cross-sell and up-sell opportunities. 
Also, the branding strategy will be effective and successful, enhancing customer loyalty as well as the brand message will reach the right target audience thanks to the consistency of the Omnichannel Commerce model. It's not only useful for increasing customer engagement but also for customer data evaluation. 
Thus, businesses will have a bigger picture of the customer journey, the times and channels customers usually interact with, as well as the most effective and valuable marketing campaigns. All this data needs to be meticulously analyzed and reused in the next marketing campaigns.
3 examples of Omnichannel Commerce in the real world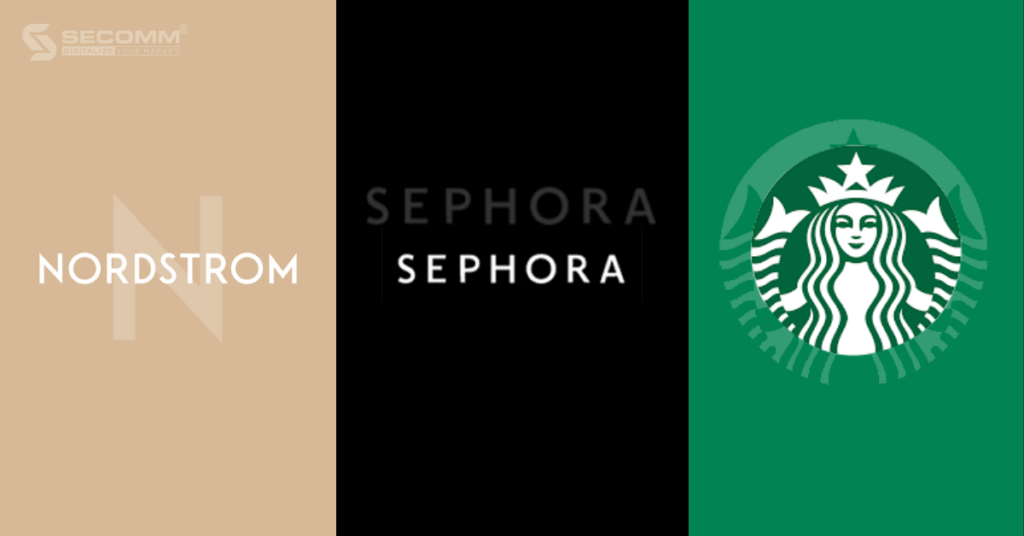 Nordstrom
Omnichannel Commerce has long been a strength for Nordstrom. They created the Pincode feature that allows customers to use their smartphone to scan and access Pinterest to get a $100 Nordstrom giveaway while in the store. The brand also showcases in the store Pinterest's best-selling products as an interesting suggestion. 
In addition to Pinterest, it uses Youtube to create video tutorials for matching outfits and suggests its customers go to the physical store to meet a professional. At the store, they will receive valuable advice that may lead to a purchase decision. 
Recently, Nordstrom has leveraged Instagram's shoppable posts to inspire shopping and encourage customers to make quick decisions.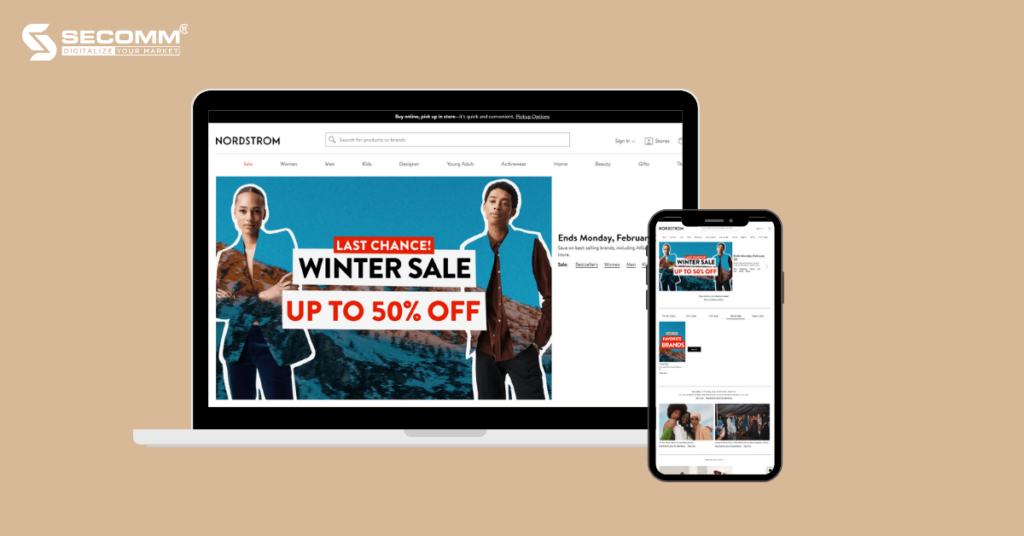 Sephora
Sephora is one of the major brands in the beauty industry that is successful with Omnichannel Commerce. The company has established a strong connection between online and offline shopping experiences. Customers can access Sephora Beauty Bag's personal account by using available tablets in its brick-and-mortar stores.
This account allows them to look up details of the items they are interested in and try them out using virtual reality. Additionally, Sephora's benefits, like its in-store makeup tutorials and personalized gifts, have encouraged customers to make larger purchases.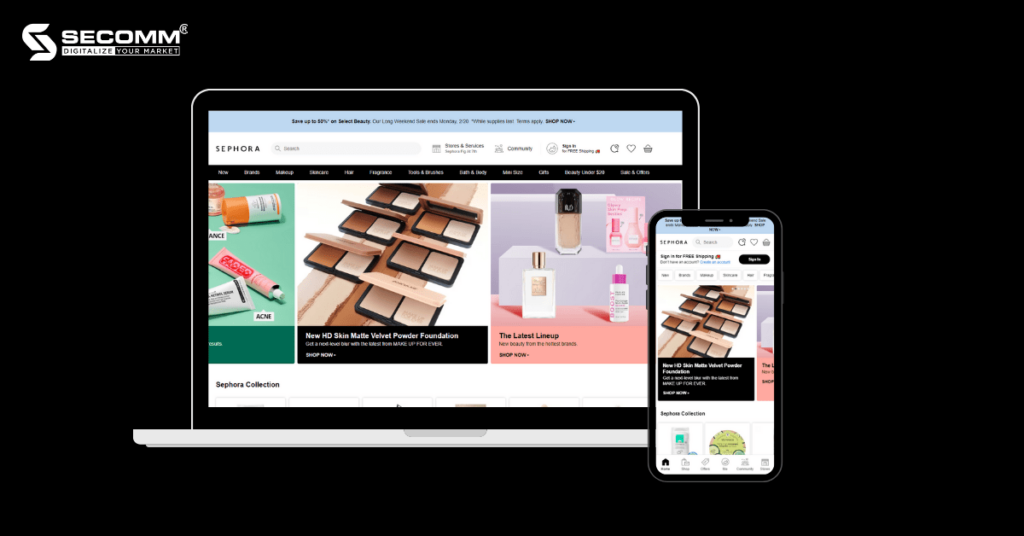 Starbucks
The world-famous beverage brand – Starbucks has launched the Starbucks Rewards App which is considered the pinnacle of Omnichannel Commerce. After creating an account, Starbucks fans can find a list of local stores, order drinks, and pay in advance so they don't have to wait in line.
The app also regularly makes personalized recommendations for each customer based on previous orders, loyalty programs, weather, holiday seasons, or local store inventory.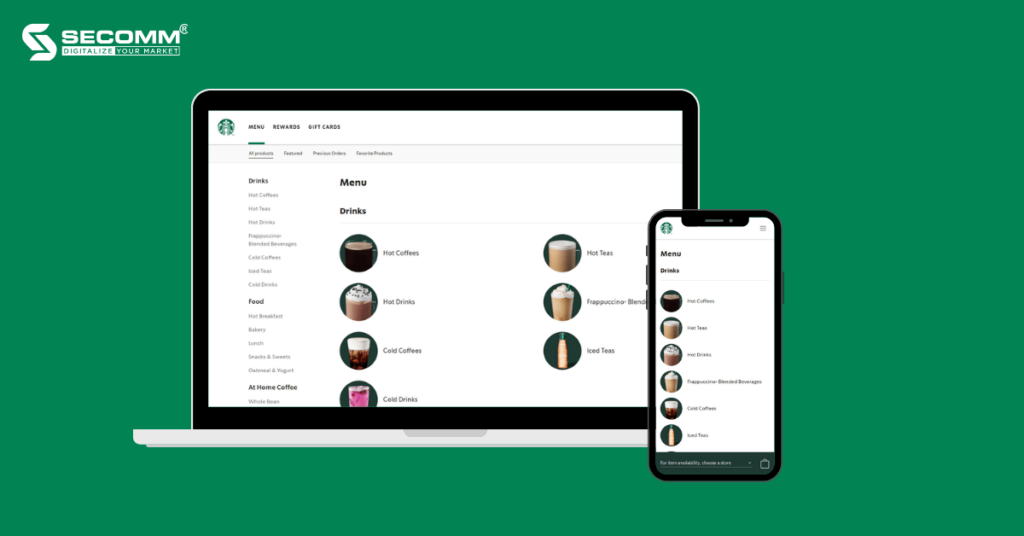 Keeping up with the ever-changing business world is not easy. In fact, many big brands in the world have implemented Omnichannel Commerce early and have achieved great success. Plus, many other businesses are tending to gradually shift from Single-channel or Multichannel to Omnichannel and recognize this model as a bridge connecting customer experience between online and offline channels in a seamless way. 
With many years of experience in successfully implementing eCommerce for many customers in many countries, SECOMM understands the difficulties when doing an Omnichannel Commerce strategy. 
Contact our expert now to get a free consultation.