The eCommerce platforms are often considered the "backbone" of any experienced business in the market. To embark on the eCommerce journey, your business needs to choose the right eCommerce platform to build your website. 
In addition to Magento, WooCommerce, Shopify, Squarespace, PrestaShop, etcOpenCart become a popular choice for many international SMEs. 
What is OpenCart?
OpenCart is an open-source eCommerce platform based on the PHP programming language, developed by Daniel Kerr in 1998. Currently, OpenCart offers two versions: Free and Cloud Store (Paid).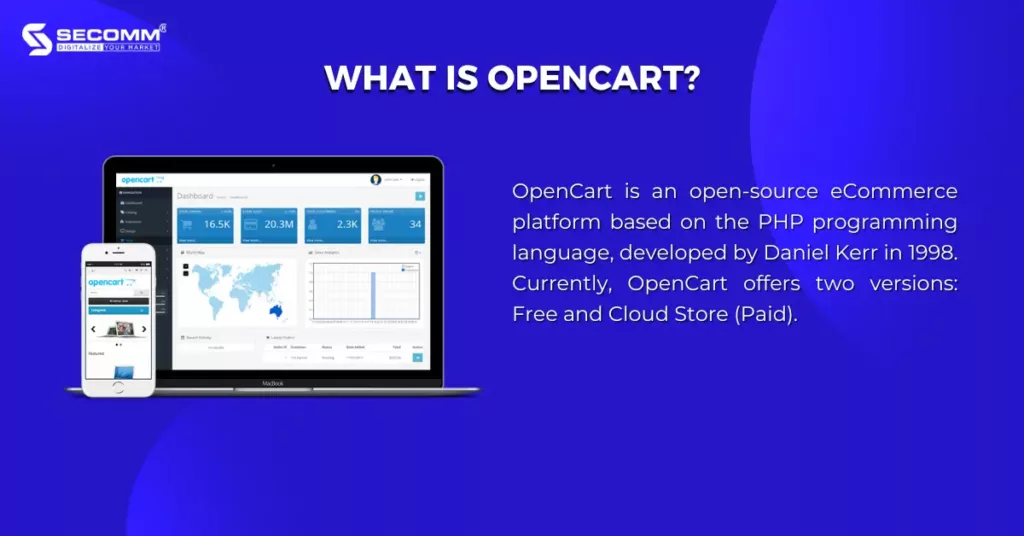 For the Cloud Store version, you have three solution options to build your eCommerce website: 
Bronze: €59/month, for small businesses (1 CPU 2GB)

Silver: €99/month, for medium-sized businesses (2 CPU 4GB)

Gold: €199/month, for enterprise-level businesses (4 CPU 8GB)
According to BuiltWith, there are over 2,500 websites built on this platform. Some famous brands using OpenCart include WeLoveFine, GT Omega, Arrowfile, and Kleshna.
The Pros of Using OpenCart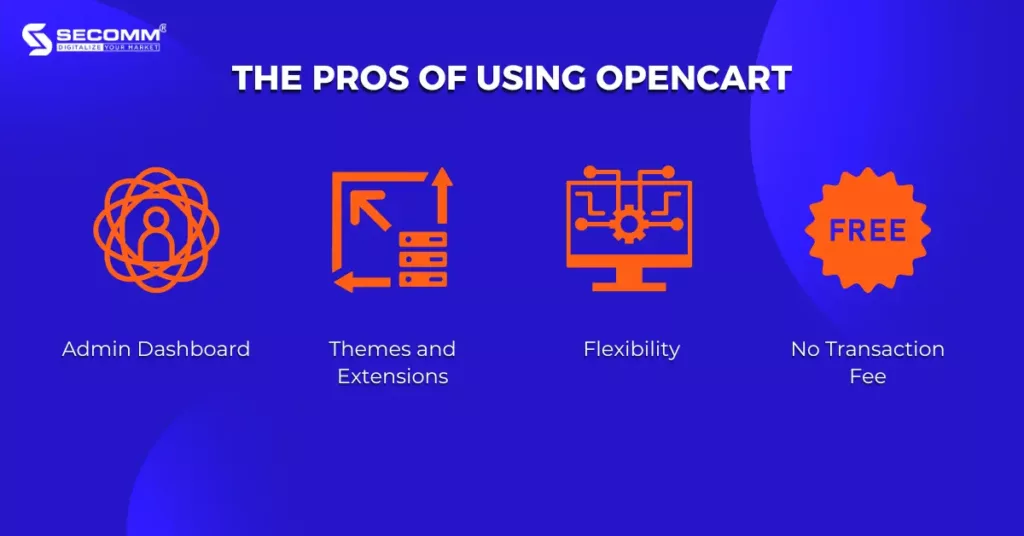 Admin Dashboard
OpenCart is a user-friendly platform, even for those without technical experience. You don't need to invest much time in training staff to manage products, orders, customer information, or other features on the website. 
Themes and Extensions
Over the years, OpenCart's marketplace has offered more than 13,000 functional modules and ready-to-use themes. You can find suitable themes for any industry along with 3rd-party extensions, payment gateways, shipping providers, marketing tools, analytics, and reporting, which enrich your journey of building an eCommerce system. 
Flexibility
With its nature as an open-source eCommerce platform, OpenCart has the ability to be flexibly customized. Also, you can own and control the entire source code. That said, you'll customize code components, create updates, or even develop new features within the system based on your needs.
In addition, OpenCart also has good scalability, enabling you to upgrade to multiple languages and currencies for your global expansion goals. 
No Transaction Fee
For eCommerce platforms like Shopify, and BigCommerce, operating on a licensing model. This means they charge fees for platform usage on a monthly/yearly basis. These platforms typically charge an average transaction fee of 1.5% to 2% per transaction. On the contrary, OpenCart's Cloud Store version charges no fees. 
The Cons of Using OpenCart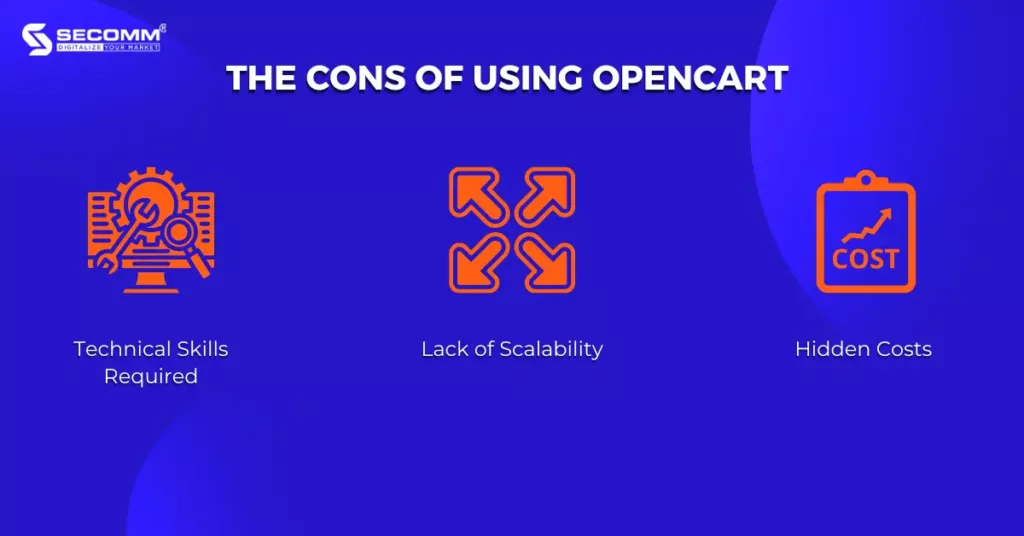 Technical Skills Required
OpenCart is an open-source platform built with one of the most complex programming languages — PHP. That means, to successfully develop your own eCommerce website, you should build a skilled in-house team or collaborate with an experienced agency. 
Lack of Scalability
Although OpenCart offers many features, it may not be sufficient for you to manage and operate your complex eCommerce website. It's different when compared to another PHP-based open-source eCommerce platform like Adobe Commerce (also known as Magento). Adobe Commerce allows you to expand from one website to multiple websites while managing them under the same system effectively. 
Hidden Costs 
It's worth noting that OpenCart doesn't charge transaction fees and it's affordable cost of using OpencCart's Cloud Store compared to other platforms. However, you need to add up the expenses for integrating various extensions. Each extension typically costs a minimum of $20 per month.
But if you want to create a comprehensive eCommerce website system, you may need at least 10 extensions. As a result, when opting for OpenCart, you should be aware of the potential hidden costs associated with these extensions. 
OpenCart, with its own set of pros and cons, is generally a suitable eCommerce platform for small and medium-sized enterprises (SMEs). However, large-sized businesses looking for open-source eCommerce solutions may find platforms like Magento or Shopify Plus more fitting. 
Having in-depth expertise and a track record of successfully developing complex eCommerce systems on Magento, such as Laybyland (Australia, US, New Zealand), Jasnor (Australia, New Zealand), and An Nam Group (Vietnam), SECOMM understands the challenges that businesses encounter when selecting and implementing an open-source eCommerce platform.
Get in touch with SECOMM today or call directly to the hotline at 02871089908 for a free consultation on tailored solutions for your eCommerce system development needs!