PIM is an essential management system that helps synchronize product information across various systems like ERP, POS, CRM, SCM, etc., and a brand's global sales channels. It's considered the powerful 'right hand' of large corporations for comprehensive information management. 
What is PIM?
PIM or Product Information Management is a system or platform used to collect, organize and manage detailed product information for businesses. PIM includes information such as product descriptions, images, prices, product attributes, customer ratings and reviews.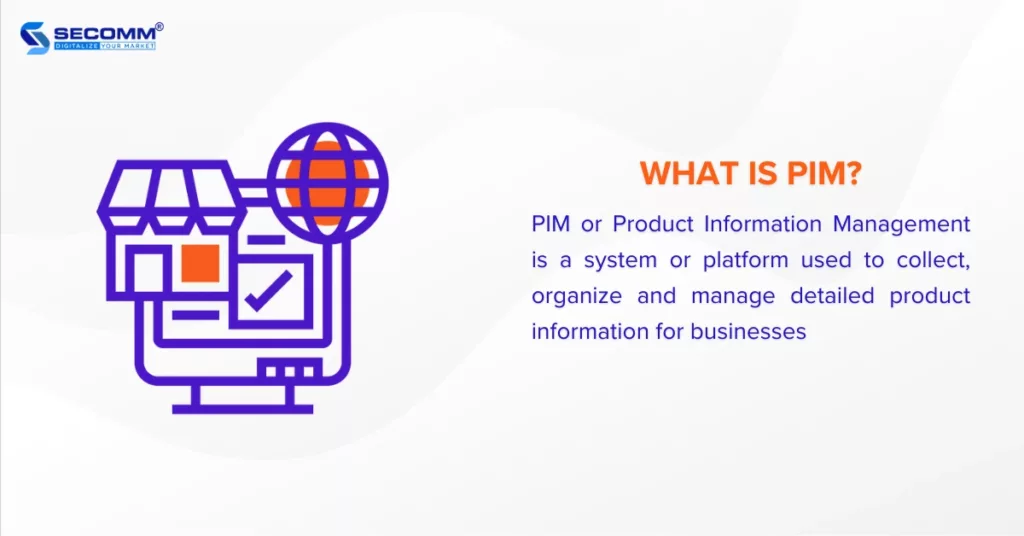 PIM systems often integrate data from ERP, CRM, POS, and other business management systems related to a company's products. Once integrated, shared data. 
Related article: What is POS? Why your eCommerce business need it?
Benefits of using PIM software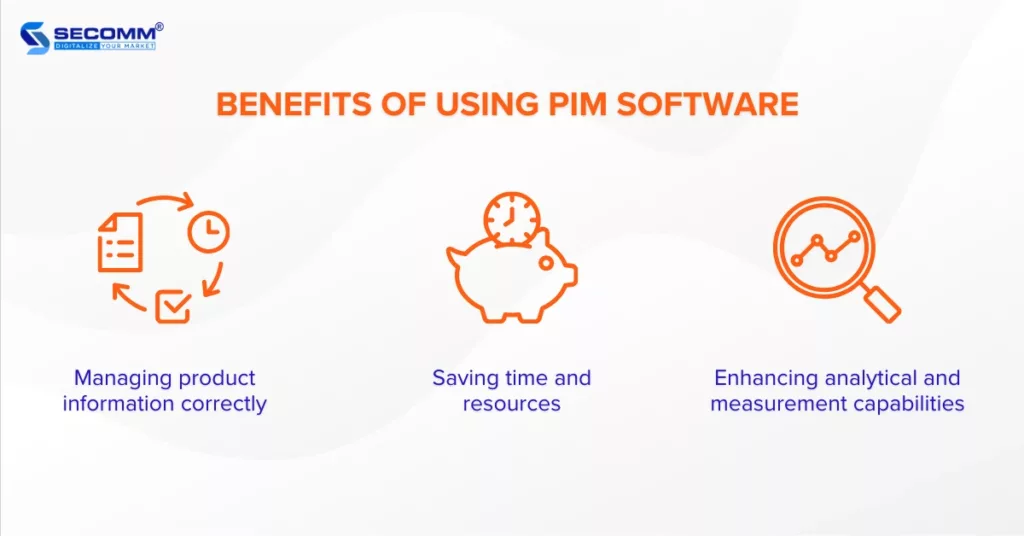 Managing product information correctly
PIM software allows businesses to accurately and consistently collect, organize, and manage product information. This ensures that product information is updated correctly and comprehensively across all sales channels, from eCommerce websites, mobile apps, and social media to marketplaces like Shopee, Lazada, Tiki, Sendo, Amazon, and more. When accurate product information is provided to customers, businesses can enhance trust and reputation for their brand. 
Saving time and resources
A PIM system automates the processes of data entry, processing, and product information distribution. This saves time and effort for employees while reducing the risk of errors compared to manual data entry. With more efficient workflows in place, PIM allows employees to focus on other, more critical tasks. 
Enhancing analytical and measurement capabilities
PIM software enables efficient analysis and measurement of product information. By monitoring, evaluation, and data analysis of product details, businesses can gain insights into the performance of marketing campaigns, consumer trends, customer behaviors, and more. Therefore, this empowers them to make more informed and effective business decisions for the future. 
Top 5 PIM software for Vietnamese businesses 
Akeneo
Akeneo is a widely embraced PIM platform known for its broad range of services, including open-source PIM and cloud-based PIM systems, etc. 
Currently, Akeneo offers three primary PIM solution packages:
Community Edition: Free of charge – Designed for small and medium-sized enterprises looking to efficiently manage and distribute product information at a minimal cost.
Growth Edition: Starting at $25,000 per year – Tailored for mid-sized companies aiming to unlock the potential of product information management.
Enterprise Edition: Pricing upon request – Catered to large corporations in need of a specialized PIM system.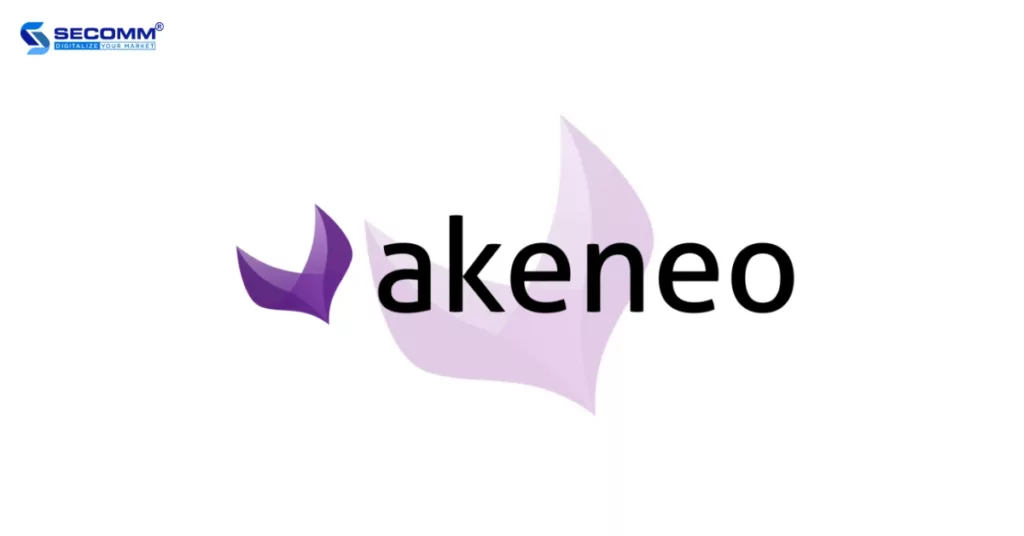 Pros:
Effective product information management: Akeneo enables businesses to easily manage product information, from data input to classification and organization, creating a precise and consistent source of product data.
High integration: Akeneo seamlessly integrates with other systems such as ERP, CRM, POS, and eCommerce platforms (Magento, Shopify, WooCommerce, etc).
Scalability: Akeneo provides APIs and an open development framework, allowing businesses to expand and customize the PIM platform based on their specific needs.
Cons:
High costs: The cost of using Akeneo is relatively high compared to other PIM systems.
Complexity: Akeneo has some highly complex features that require time and expertise to effectively implement. Moreover, training employees and managing the Akeneo PIM system may demand a certain investment.
Customer support: Some users find that Akeneo's customer support can only address general knowledge and may not be able to resolve technical issues or address industry-specific concerns for each brand.
 1WorldSync
1WorldSync is a company that specializes in providing solutions for managing product information and synchronizing product data for large enterprises. Their platform is built on a global network for product data synchronization, connecting suppliers, retailers, distributors, and various stakeholders worldwide.
1WorldSync currently offers four customizable solutions tailored to the needs of large enterprises:
Base: Geared towards businesses looking for quick and efficient global product content management.
Plus: Leverages product content to boost marketing strategies and sales initiatives, and ensures compliance with transparent information policies.
Pro: Delivers a visual data solution along with premium support services for setting up and managing high-quality product portfolios.
Premier: Enhances brand visibility in the eCommerce market through carefully curated. high-quality content.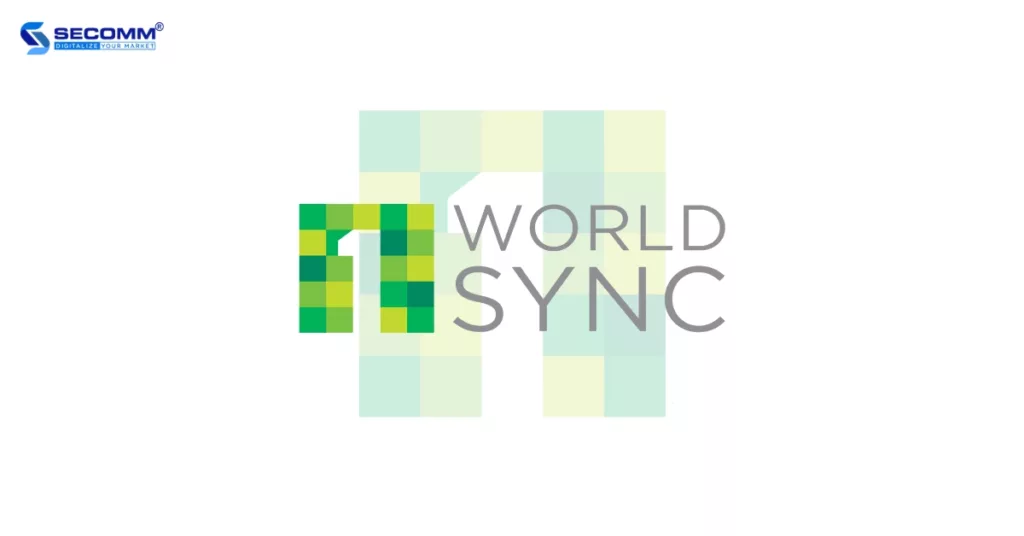 Pros:
Comprehensive product information management: 1WorldSync offers a robust platform for managing product information, including images, descriptions, technical attributes, barcodes, and other details. This helps businesses efficiently maintain and update product information.
Global product data synchronization: 1WorldSync establishes a global network for product data synchronization, enabling businesses to connect and share product information with partners and customers worldwide. This network ensures the consistency of product information across various sales channels.
Enhancing customer experience: By providing detailed, accurate, and consistent product information across sales channels, 1WorldSync improves the shopping experience and product evaluations for customers.
Cons: 
High costs: Since 1WorldSync is a PIM system designed for each business, the cost of using 1WorldSync can be relatively high
Complex regulations and standards: Businesses must ensure that managing and sharing product information on 1WorldSync complies with legal regulations and standards, such as privacy rights, data protection, and industry standards.
Complex and user-unfiendly: The interface and workflow on 1WorldSync can be relatively complex and challenging to understand for new users. It requires time and resources to train employees and adapt to the new system.
Sales Layer
Sales Layer is a PIM platform tailored for efficient product data management across medium and large businesses on a global scale. This PIM solution is designed with customization in mind, and its pricing varies depending on specific business needs, with a starting cost of $1,000 per month.
Sales Layer currently offers several solution packages, including:
Premium: An ideal choice for businesses seeking a swift and sustainable PIM system implementation.
Enterprise: A comprehensive solution providing all the essential features for elevating a medium-sized business into a global enterprise.
Enterprise Plus: A specialized PIM solution adept at effortlessly handling intricate data challenges within businesses.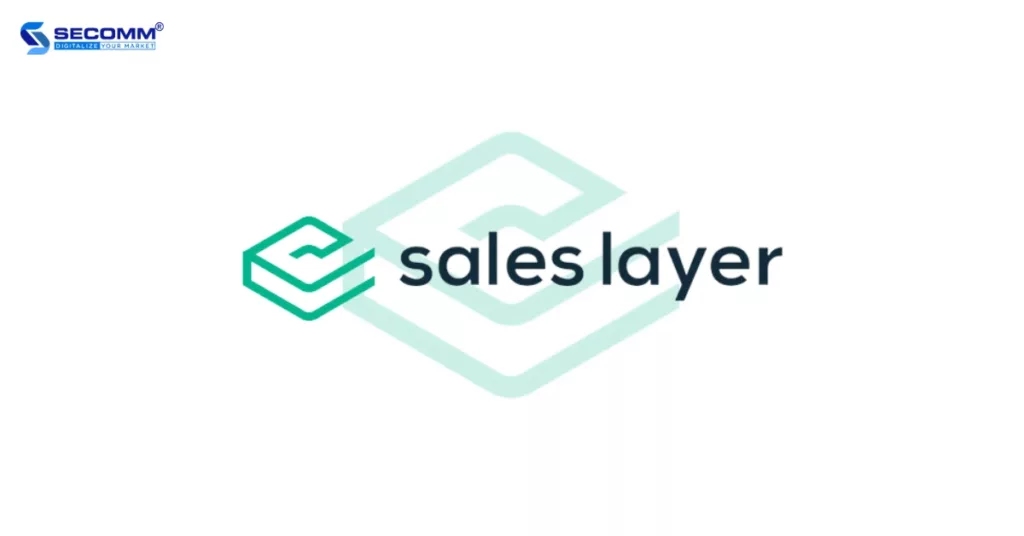 Pros:
Centralized product information management: The Sales Layer provides a centralized platform for managing product information, ensuring data consistency.
Workflow and process control: Sales Layer offers tools for managing workflows and work processes to organize and manage product information updates and approvals, guaranteeing data quality.
Rapid information retrieval and search: The Sales Layer incorporates algorithms that enable swift retrieval and searching of information to meet specific user demands.
Cons: 
Complex implementation process: One of the drawbacks of the Sales Layer is its relatively intricate deployment and initial configuration, especially for businesses with existing and large-scale systems.
Specialized training requirements: Sales Layer may necessitate a certain amount of training time to become familiar with the interface and functionalities of this PIM system. Training employees and ensuring proficiency in using the Sales Layer can be time-consuming and resource-intensive.
Limited technical support: In the event of issues or technical problems, support from the Sales Layer may not fully meet expectations or provide a quick resolution.
Salsify
Salsify is a cloud-based product information management (PIM) platform that offers businesses a solution to efficiently manage and distribute product information across various sales channels. Salsify functions as a software a service (SaaS) application, with usage costs tailored to each business, typically ranging from $2,000 to $5,000 per month.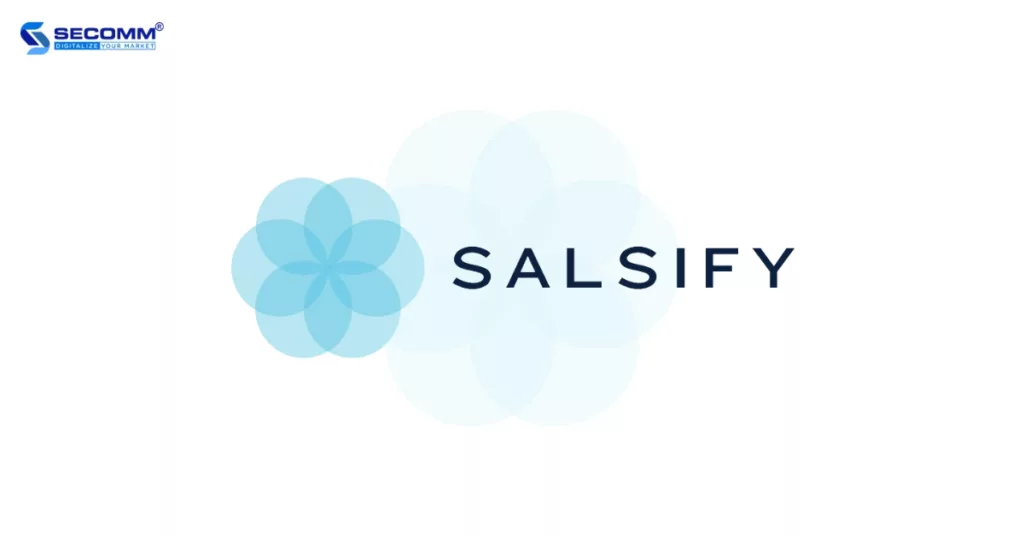 Pros:
Comprehensive workflow management: Salsify offers the capacity to manage workflow procedures, permitting the adaptation, monitoring, and endorsement of alterations in product data, guaranteeing accuracy and proficient control of work processes.
Multilingual and multiregional compatibility: Salsify backs the management of product data in several languages and geographic regions, facilitating effective expansion into international markets.
Seamless integration with various systems: Salsify permits integration with diverse business management systems and tools like ERP, CRM, SCM, POS, and more, streamlining business processes. 
Cons: 
High deployment and maintenance costs: The initial deployment and ongoing maintenance expenses for a PIM system on Salsify can be relatively high compared to other PIM systems. This might impact a business's long-term financial resources.
Initial data input challenges: Importing initial product data and information into Salsify can be challenging and time-consuming, particularly when dealing with a large volume of product details from various sources. This process requires meticulous attention to ensure accuracy.
Complexity in usage: Salsify offers a wide array of features and product management capabilities, but it also comes with a corresponding level of of complexity. Learning how to use Salsify effectively may necessitate time spent delving into guides and documentation.
inRiver
inRiver is a PIM system developed to efficiently manage and distribute product information across various sales channels and different eCommerce platforms such as Adobe Commerce, Shopify, WooCommerce, BigCommerce, etc. The cost of using inRiver is approximately $1,000 per month.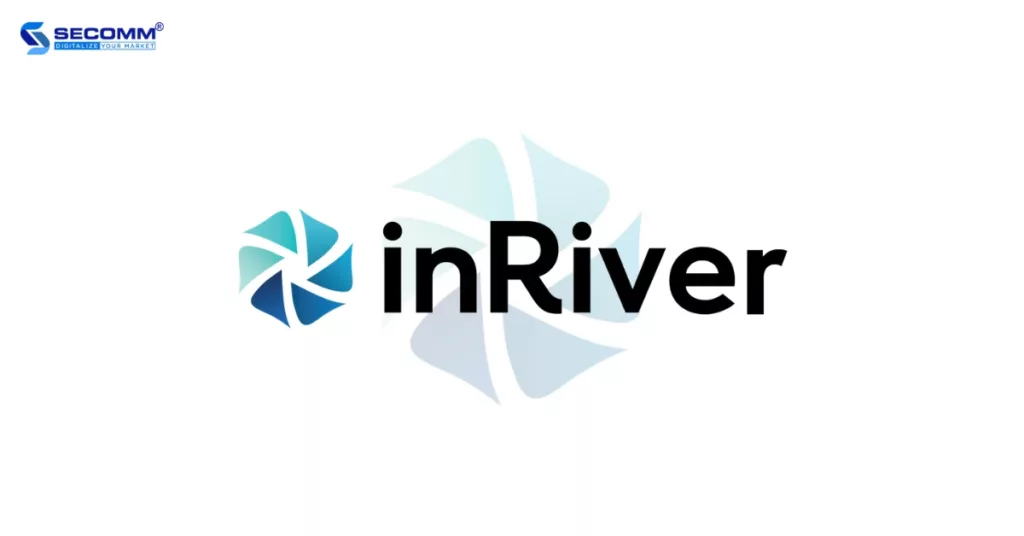 Pros:
Product variations management: inRiver supports the management of information regarding product variations, including color options, sizes, styles, and other details. inRiver enables comprehensive and diverse product information display, effectively meeting customer needs.
Integration with DAM support: inRiver supports integration with Digital Asset Management (DAM) systems, allowing the management and linkage of digital assets such as images, videos, and product-related documents. This enhances the management and distribution of multimedia content related to products.
High scalability: inRiver is designed to expand its capabilities according to a business's specific requirements, catering to diverse business needs and objectives.
Cons: 
Complex user interface: Some users may find it challenging to navigate River's user interface due to its relatively complex nature, requiring training to become familiar with and use effectively.
Resource-intensive PIM system implementation: Implementing and maintaining inRiver demands a highly skilled workforce.
Complex customization capabilities: Customizing and integrating inRiver with existing systems and workflows can be intricate and require technical expertise. This can result in difficulties and increased costs associated with system integration and customization.
Above is a summary of the top 5 PIM software options tailored for large-scale businesses, each with its own unique set of advantages and disadvantages. Depending on the requirements for PIM system development and budget considerations, companies can explore and select the most appropriate PIM solution. 
Get in touch with SECOMM for more information!